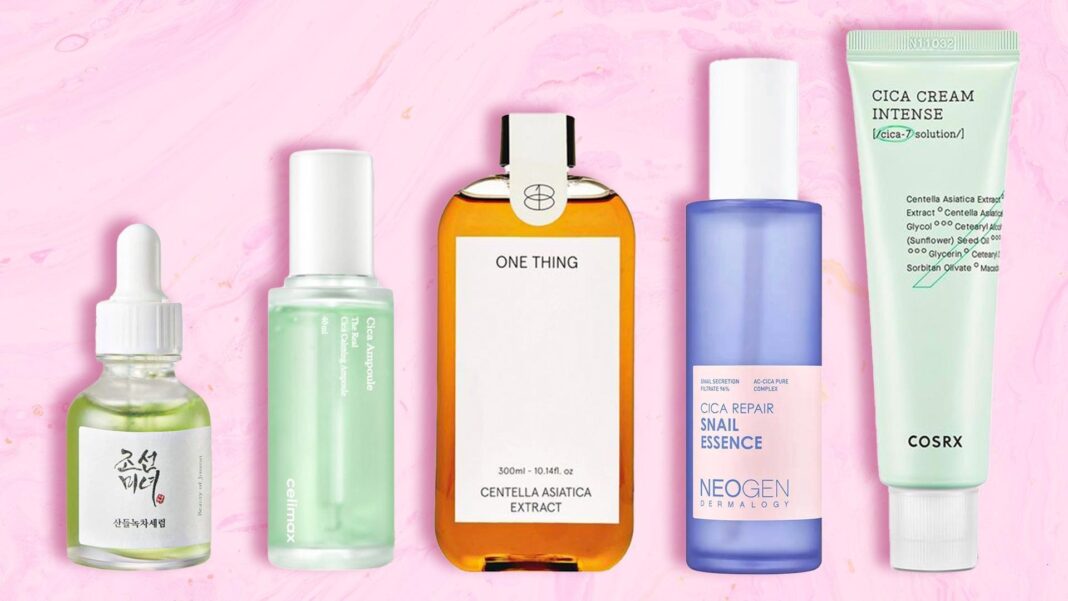 If you're familiar with Korean skincare, you probably have heard of the ingredient centella asiatica. This medicinal herb, also known as cica or centella asiatica in skincare, is excellent for soothing the skin and improving hydration. There have been great products out in the market lately, but here's top 10 Korean products that might be of interest!
ETUDE HOUSE: SoonJung Cica Relief Toner Pad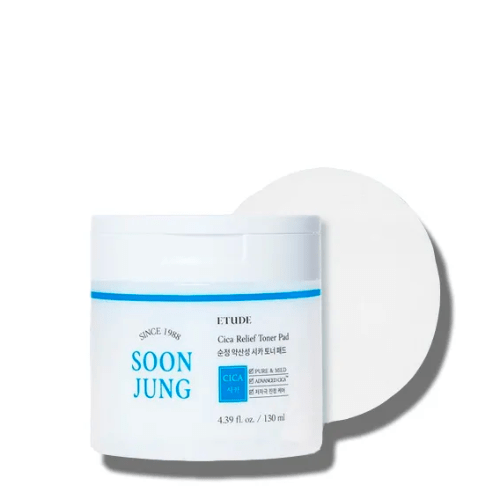 Are you looking for something super convenient and easy to use? Check out this toner pad from Etude House. Each pad is formulated with panthenol and madecassoside derived from cica. Due to the soothing properties of the toner pad, it is an excellent choice for those struggling with redness and sensitivity.
PURITO: Centella Unscented Toner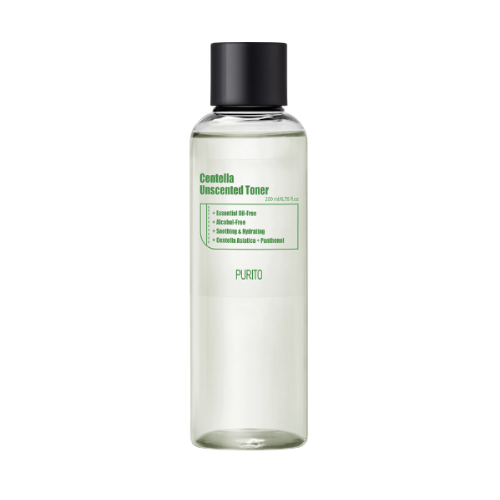 Looking for a more traditional toner? Here is one of my favorite centella toners! This toner from Purito uses10% centella asiatica, hyaluronic acid, trehalose, and panthenol. The product helps replenish the skin barrier while calming inflammation and tightening the pores. I love how hydrating this toner feels on the skin and doesn't leave an oily residue!
ONE THING: Centella Asiatica Extract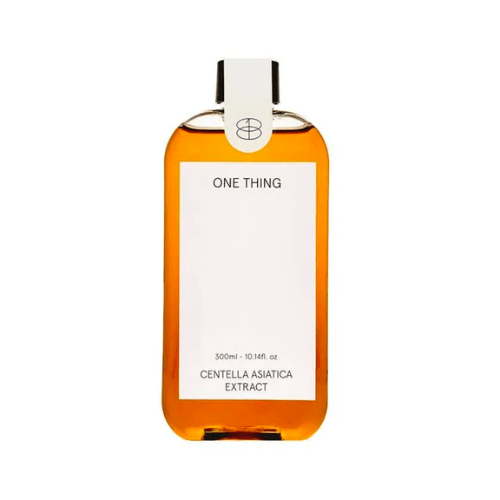 The One Thing Centella Asiatica Extract is unique in that it's a toner and a potent multi-use product in one! Since this toner contains solely centella asiatica extract, you can feel free to use this for other steps of your routine! For example, my favorite way to use this product is by mixing it with a houttuynia cordata extract and soaking a few cotton sheets to make DIY masks for cooling and calming inflamed skin. You can also pour this product into a spray bottle to use as a facial mist!
NEOGEN: Dermalogy Cica Repair Snail Essence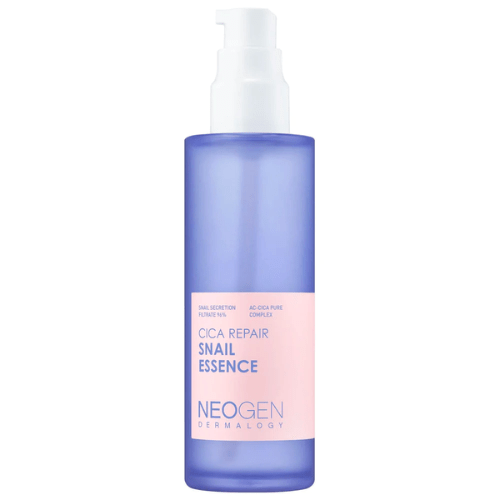 Centella asiatica in skincare AND snail mucin? Count me in! This essence from Neogen contains 96% snail mucin to help hydrate the skin. It is also formulated with a cica complex which includes centella asiatica extract, asiaticoside, madecassic acid, asiatic acid, and madecassoside. Overall, the ingredients work together to soothe sensitive skin. The product has made my skin look brighter over time and significantly reduced redness!
CELIMAX: The Real Cica Calming Ampoule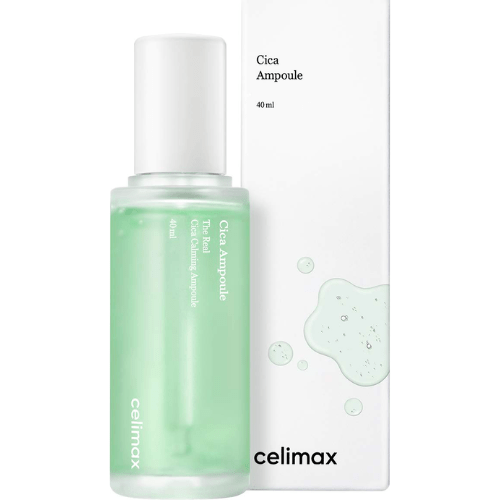 *Use code SHOPBW for 10% off
This ampoule uses 75% centella asiatica and a hyaluronic acid complex to provide hydration and soothing effects to the skin! This product also strengthens the skin barrier for healthier and firmer skin. I like how it doesn't feel greasy and absorbs nicely to make my skin look plump. So, if you need a basic ampoule with the benefits of cica, this is the product you need!
BEAUTY OF JOSEON: Calming Serum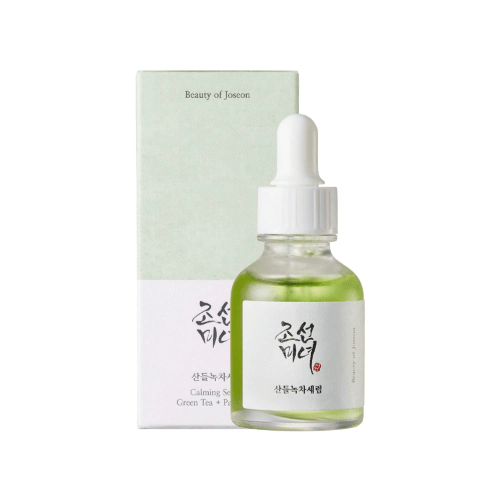 Beauty of Joseon is a brand that uses traditional Korean herbal medicine ingredients to formulate its products. One of their best-selling serums includes green tea, panthenol, and centella asiatica. This lightweight serum works to soothe the skin, reduce redness and sebum, and keeps the skin calm, smooth, and supple. It's recommended for those with oily and combination skin!
DERMATORY: Hypoallergenic Cica Cream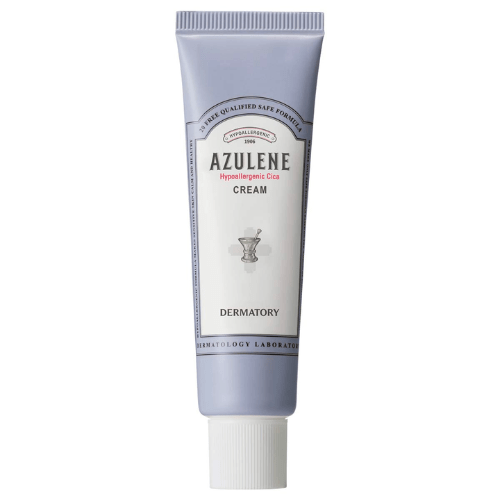 This moisturizer from Dermatory is one that gave me instant results! Firstly, the bluish tint is so pretty and calming to look at! As for the cream itself, the texture is super soft and light! I love that it quickly sinks into the skin, leaving me feeling rejuvenated and calm! It contains cica, chamomile, and azulene (also responsible for the color!) to help soothe and strengthen the skin barrier! If you have any redness, inflammation, or wounds (like acne) that need quick healing, I highly recommend this cream!
COSRX: Pure Fit Cica Cream Intense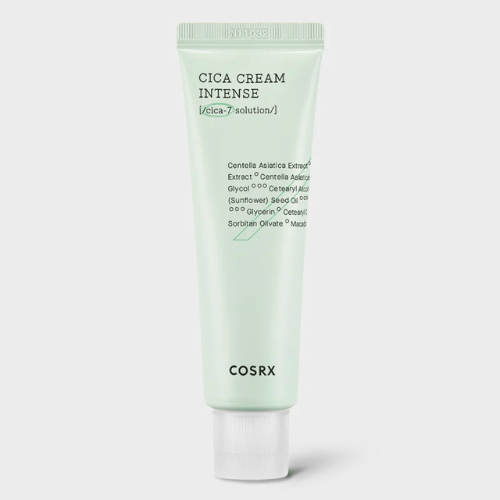 This moisturizer is perfect for anyone with dry to normal skin! The Pure Fit Cica Cream is thick and super nourishing, and it uses 61.2% CICA-7 Complex, which includes seven kinds of Centella Asiatica extracts for maximum calming benefits! I love that this cream soothes and moisturizes the skin, isn't oily, and works well under makeup!
DERMATORY: Hypoallergenic Cica Pick Up Mask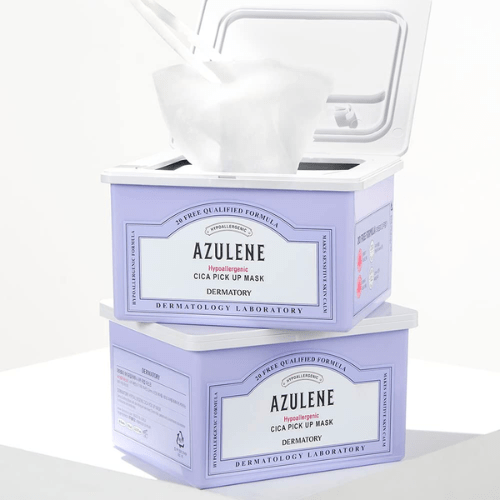 If you love sheet masks but don't want to buy a single sheet every time, this product comes with 30 masks – all conveniently packed in a tissue box-like container for easy access! Each double-layer sterilized gauze sheet mask is soaked in a soothing azulene and cica essence, giving inflamed and irritated skin relief! I love how this mask feels cooling and hydrating while minimizing skin irritation nd preventing moisture evaporation!
VT: Pro Cica Centella Asiatica Tiger Clear Spot Patch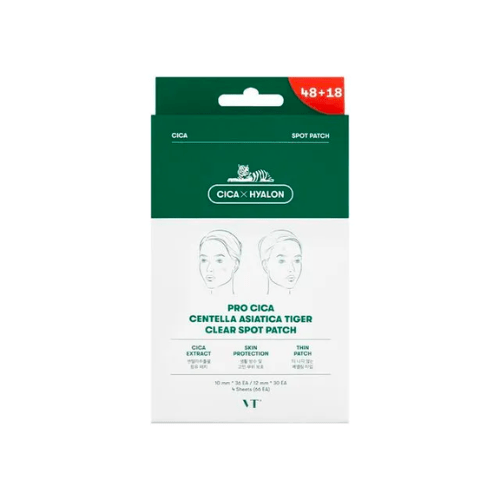 Hydrocolloid patches, but with skin-soothing ingredients? Yes, please! These spot patches use Centella Asiatica compounds asiaticoside, madecassic acid, and asiatic acid to soothe pimples and prevent picking at the skin. The acne patches are water-proof, easy to use, and almost invisible once applied! And for the makeup users, this patch works seamlessly under makeup!
View our full collection at Shop My Shelf: https://shopmy.us/collections/public/99805
Want to see more discount codes? Check out the link: https://shopmyshelf.us/collections/51665
Sign up for our free online newsletter: https://bwth.in/newsletter
Shop all of our curated faves at: https://bwth.in/shop
Subscribe to our YouTube Channel for more information and product recommendations: https://bwth.in/subscribe