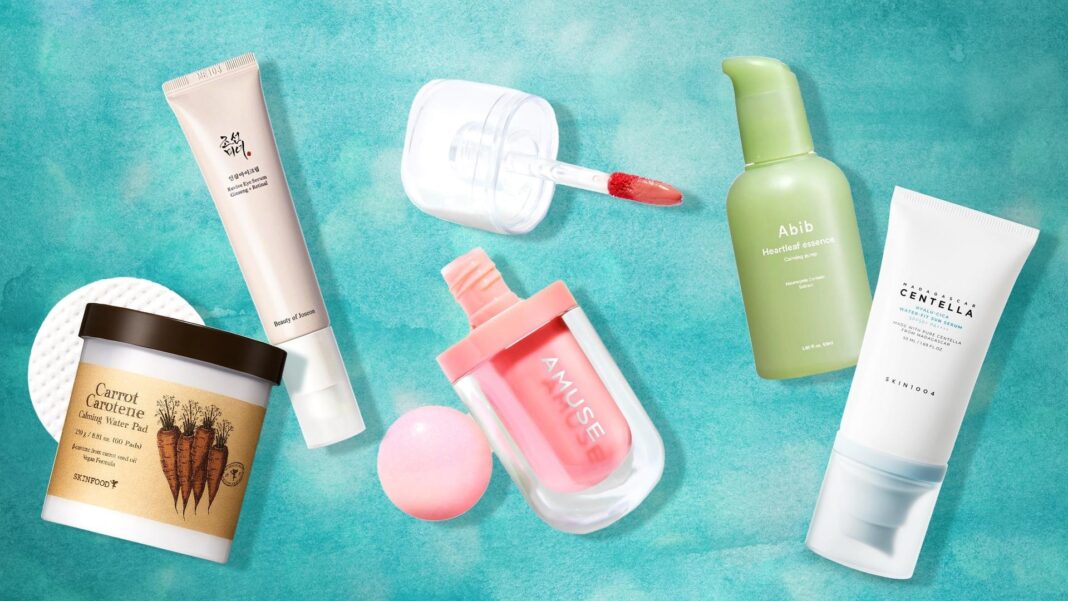 If you missed out on the Amazon Prime Day Sales in July, there's no need to worry; the Amazon Prime Day Sales for October 2023 will be your opportunity to grab popular K-Beauty products at a fraction of the cost! Not sure what to buy for this coming sale? We have some tried and tested K-beauty products that we think are worth taking advantage of for the upcoming Amazon Prime Day sales.
Need more inspiration on what to get? You can check our previous article here.
When is the Amazon Prime Day Sales for October 2023 taking place?
The Amazon Prime Day sales will start on October 10 and last throughout October 11 by the end of the day. Prices are subject to change during the days of the sales, so be sure to add your favorite products to your cart and check out to grab the best deals.
** The prices mentioned in this article are subject to change for Prime Day.
Top K-Beauty Products to Click 'Add to Cart'
Skinfood Carrot Carotene Calming Water Pad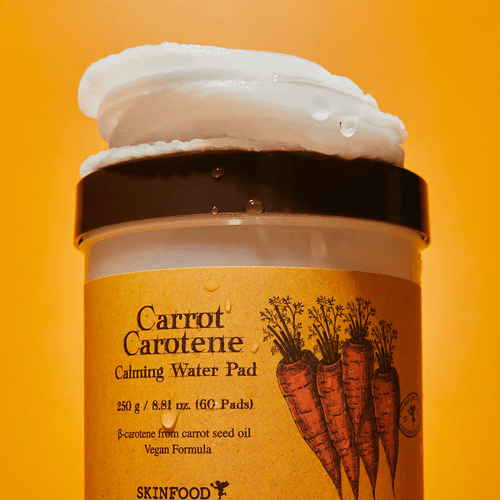 This OG brand still holds a special place in our hearts for its affordable prices and effective plant-inspired formulations. Now that colder weather is approaching, you'll want to look for products that can hydrate, moisturize, and even calm the skin.
Luckily, the Skinfood Water Pad contains carrot extract and carrot seed oils to tackle multiple skin concerns at once – sensitive or oversensitized skin included! These cotton pad toners contain enough essence to use as a makeshift sheet mask for calming targeted regions over the skin or to supply added hydration.
ABIB Heartleaf Essence Calming Pump
Sensitive, acne-prone, and compromised skin will find this essence a game-changer to their skincare routine! This lightweight essence perfectly soothes and leaves behind a hydrated and comfortable face, thanks to 80% heartleaf extract and other ingredients such as winter mint extract, wintergreen leaf extract, and succinic acid. Got irritation and angry pimples? This essence can calm them all.
Beauty of Joseon Eye Serum: Ginseng + Retinal
If you want to minimize the appearance of crow's feet and wrinkles but aren't sure which eye product is worth the investment, the Beauty of Joseon Eye Serum is a crowd favorite! This silky eye serum is loaded with stabilized retinal and ginseng extracts to work magic in stimulating collagen production, plumping the skin, and revitalizing your eyes.
Best of all, the serum won't irritate sensitive skin – making this a top-rated eye product to get your hands on.
Heimish Moringa Ceramide Collagen Infused Moisturizer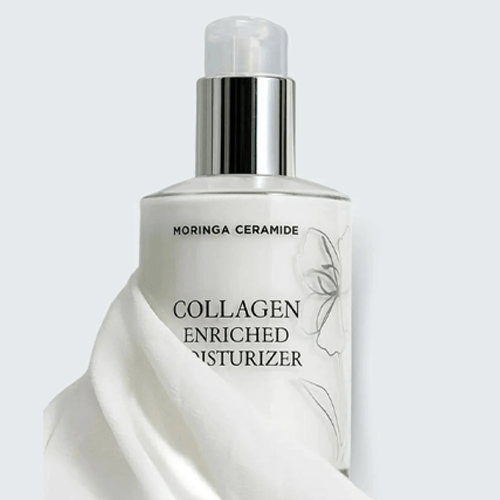 If you're looking to purchase new skincare products for the transitioning season, this ceramide collagen-infused moisturizer is perfect for maintaining your skin's healthy and natural glow. Infused with fermented Moringa oil and plant-based collagen, this cream spreads on and sinks into your skin like a lightweight emulsion but leaves your skin feeling protected, nourished, and oh-so-soft.
According to some well-versed skincare users, this moisturizer is so good that it can be a comparable dupe to Sisley Paris's Ecological Compound Advanced Formula. But we'll let you figure that one out.
ABIB Heartleaf Spot Pad Calming Touch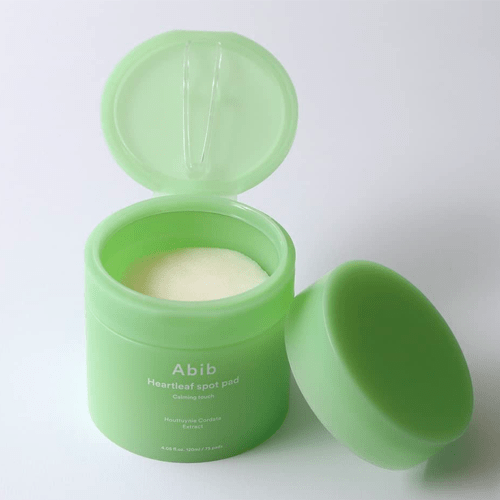 If you find yourself reaching for toner pads, why not grab one that over 600,000 people swear by and love? The ABIB Heartleaf Spot Pad Calming Touch is a toner pad designed to hydrate, soothe, and calm skin, making it the perfect product for all skin types, especially if you're going through inflammation, sensitivity, or acne.
Each pad has two different textures and infuses heartleaf extract to deliver extra calming properties for visibly smooth, hydrated, and comfortable skin. And let's not forget the convenient tub packaging and the tongs for picking up the pads!
SKIN1004 Hyalu-Cica Water-Fit Sun Serum SPF50+ PA++++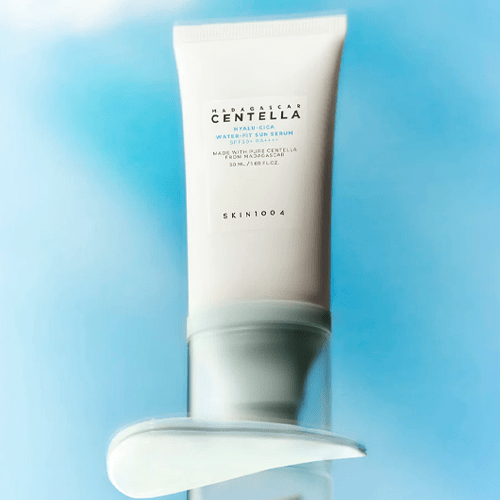 This sun serum is about to change up your sunscreen game! This non-nano sunscreen uses chemical filters to protect against your skin's UV rays and leaves behind an invisible finish without a white cast.
The sun serum also has a Hyalu-Cica Formula that combines Centella Asiatica Extract with hyaluronic acids to leave your skin feeling hydrated, glowing, and dewy from the inside out! You'll find this the perfect go-to sunscreen for giving dry skin extra hydration.
ABIB Jericho Rose Crème Nutrition Tube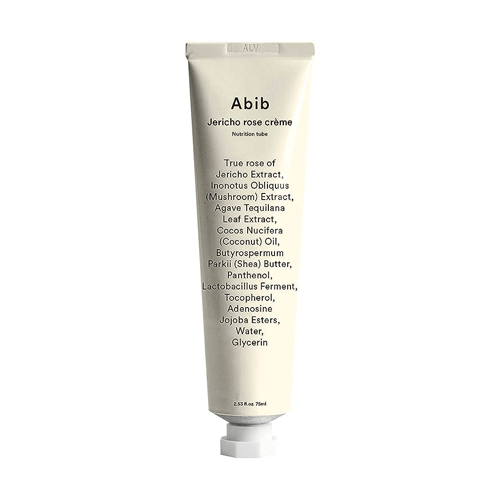 Dry, dull, and dehydrated skin will absolutely love this hypoallergenic cream! This aesthetic cream in a tube has a rich and creamy texture that instantly soaks skin with deep hydration. It's infused with Jericho rose extract, mushroom extract, and agave extract to help repair your skin barrier and restore your skin's water-oil levels for healthier and happier skin.
ROM&ND Glasting Melting Balm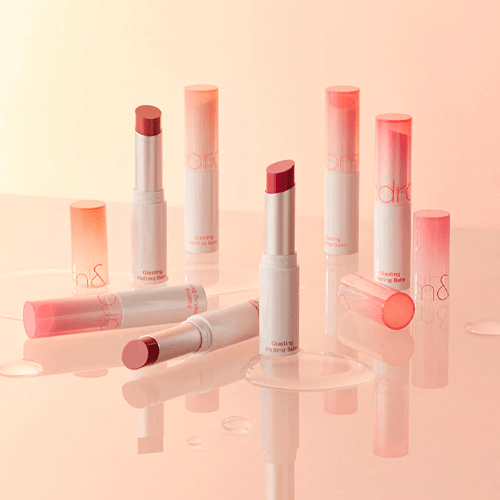 This highly pigmented balm will be the only lip product you'll need to give your lips a beautiful pop of color and stay perfectly smooth, moist, and hydrated throughout the day.
This popular lip product uses argan, rosehip, and primrose oils to leave your lips looking petal soft, glossy, and moist without any stickiness. It's also available in nine beautiful shades to find the perfect color to nail your MLBB (My Lips but Better) look this fall.
Amuse Jel-Fit Tint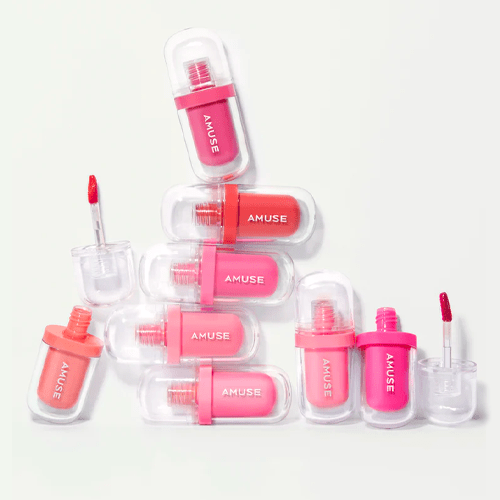 When it comes to dewy and glossy lips, AMUSE is THE K-beauty brand to keep your eye out for! Although AMUSE has the bestseller Dew Tint, their latest Jel-Fit Tint supposedly sticks better, lasts longer, and leaves your lips moisturized for much longer – sounds like a winner!
This glossy jelly lip tint spreads beautifully, hydrates, and leaves your lips plumped, thanks to 8 hyaluronic acids, peach extract, Vitamin E Acetate, and 10% plant oils. And if you're concerned about the lasting ability, not to worry – this tint has a three-layer formula to maximize the tint's staying power so you can look your absolute best all day long. The Jel-Fit tint is available in eight shades for the perfect natural look, or you can select from four limited edition shades that we think are perfect for the upcoming fall season.
Not convinced? Watch our video where Beauty Within host Felicia goes through her picks here:
Want to see our full collection of K-Beauty picks for Amazon Prime Day Sales for October 2023? See our shelf here:
Can't enough of Beauty Within?
Take advantage of our exclusive discount codes to your favorite brands: https://shopmyshelf.us/collections/51665
Get your weekly dose of updates & inspiration with our newsletter: https://bwth.in/newsletter
Shop all of our curated faves at: https://bwth.in/shop
Subscribe to our YouTube channel for more information and product recommendations: https://bwth.in/subscribe