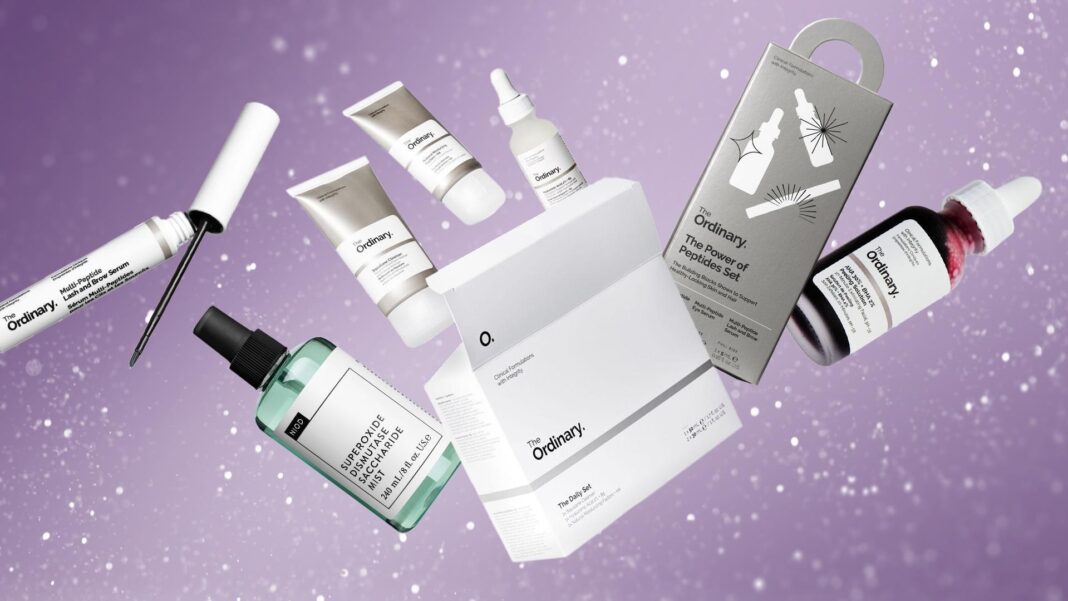 As the holiday season rolls around, DECIEM is all about taking the sales slow and steady. If you're a fan of The Ordinary and NIOD, the annual DECIEM Slowvember Sale 2023 is the perfect time to grab your favorite products with marked down prices, and get access to value sizes, deals, and events throughout the month of November.
Not sure which items to get? We compiled a list of the Best DECIEM products we think are worth your hard-earned money and for your skin to enjoy.
If you would like some more inspiration, you can check out our product choices from last year's Slowvember sale here.
What's happening during the DECIEM Slowvember Sale 2023?
You'll be able to score 23% off all DECIEM and NIOD products all November long, with the exception of Black Friday. The sales are applicable for both The Ordinary and NIOD online stores, as well as the in-person Ordinary stores.
What else can we expect during the DECIEM Slowvember Sale 2023?
Digital Product Collections – now you can match products for your unique skin types on TheOrdinary,com
Exclusive value sizes for your favorite products will be available for purchasing
Select NIOD products will be sold for 50% off
From The Ordinary
The Ordinary Exclusives for the DECIEM Slowvember Sale 2023
Squalane Cleanser – Value Size (240ml) – Available November 10th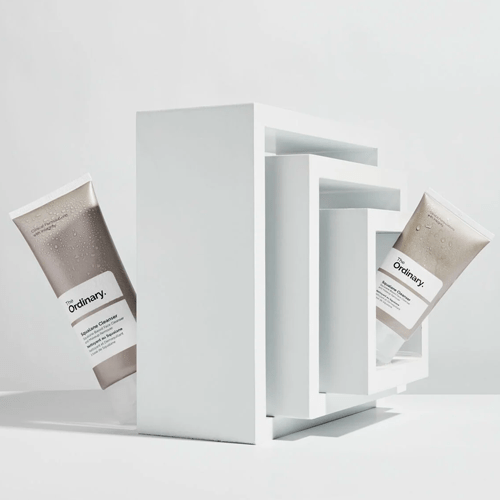 DECIEM's best-selling cleanser just got bigger! The Squalane Cleanser is perfectly creamy, nourishing, and highly effective in cleansing away all traces of impurities, grime, excess oil, and makeup, without leaving your face feeling stripped, tight, or dry. The cleanser is also non-comedogenic and soap-free so anyone can benefit from the non-foaming formula. Starting from November 10th, this beautiful cleanser will be available in a bigger 240ml size to reduce order and shipping frequency.
Glycolic Acid 7% Exfoliating Toner – Travel Size (100 ml) – Available November 10th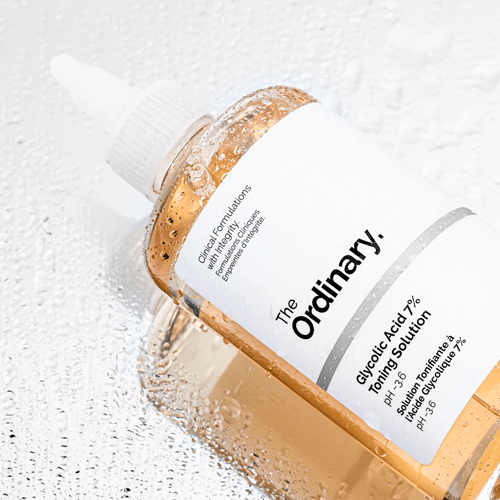 Thanks to the power of social media, this glycolic acid toner made waves and probably broke the internet, but it still continues to sell well as one of DECIEM's best products. The treatment toner uses 7% Tasmanian pepperberry-derived glycolic acid, along with aloe leaf water and ginseng root extract to smooth away textured skin, dullness, and uneven skin tone to restore a brighter complexion.
And according to TikTok, this toner is a miracle when used for underarms or used as a pre-cleanse treatment for dandruff. In addition to the original large size, this baby will be available in a 100ml size for you to use during your travels or at the comfort of your home.
You'll also notice that the Glycolic Acid 7% Toning Solution will be getting a name change to better reflect its purpose as an exfoliating toner; but not to worry – the formula will remain the same.
Best of DECIEM: The Ordinary
Soothing & Barrier Support Serum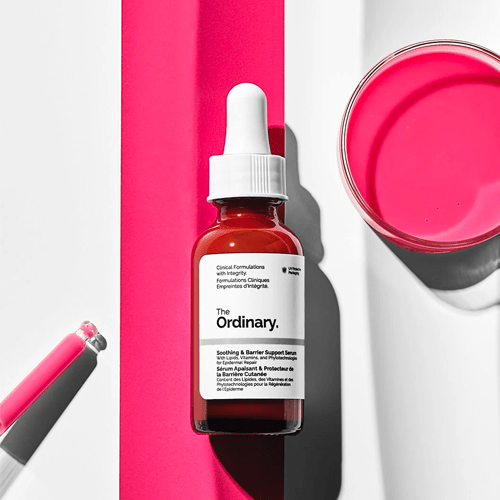 Back when the Barbie movie was having its pop culture moment, this serum stole the show and landed in the spotlight as one of DECIEM's best product launches this year (and they've had really good ones, too!) Whether DECIEM intentionally timed the movie launch with this product is a mystery we'll never know.
But we do know that this serum enjoyed the praise and attention from TikTokers and other Beauty influencers shortly after. There is a lot to say about its unique Barbie pink color from the Vitamin B12, and soothing formula of bisabolol, ceramides, and centella asiatica designed to repair compromised skin barriers and calm the skin. Is the serum worth the buy during the DECIEM Slowvember Sale? Absolutely yes!
Multi-Peptide Lash and Brow Serum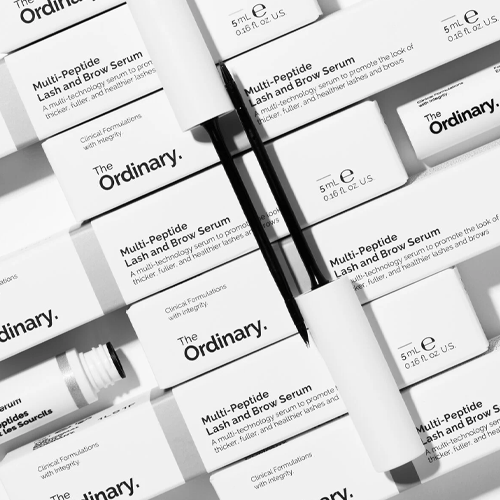 Lashes and brows weren't what we expected to see DECIEM create a product for (given that the majority of products were for the skin), but this innovative serum was well worth it! This lash and brow serum strengthens and thickens your lashes and brows with the power of peptides, caffeine, panthenol, and arginine. With consistent use twice-daily, you'll be able to start seeing results in as little as four weeks.
Natural Moisturizing Factors + HA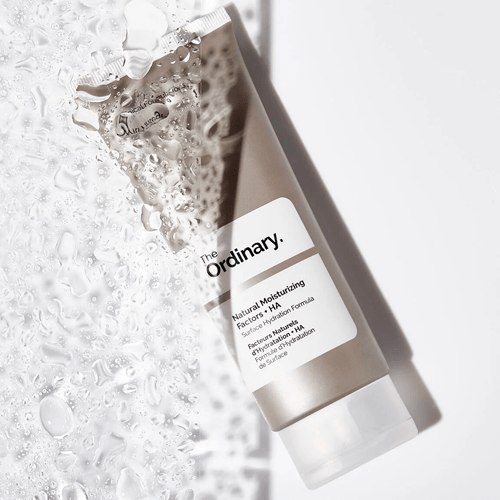 Simple is best and this moisturizer contains just the right amount of skin nourishing ingredients to keep your skin protected and hydrated from the inside and out. The Natural Moisturizer Factors + HA is a simple cream that strengthens skin barrier function over time. And thanks to the mixture of amino acids, fatty acids, urea, ceramides, sodium PCA, and hyaluronic acid, the emulsion type cream makes the perfect staple for the winter season.
Niacinamide 10% + Zinc 1%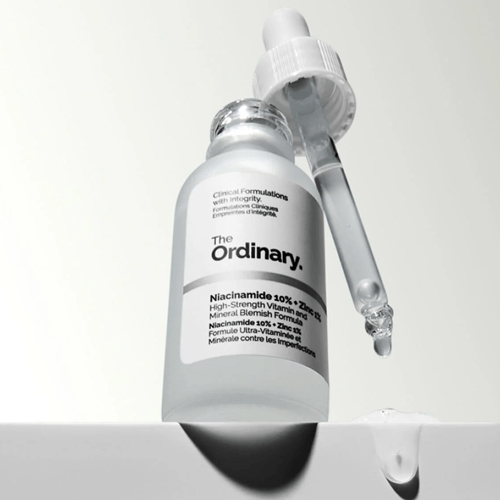 This oldie but goodie serum continues to sell well for a reason! The water-based serum contains 10% Niacinamide and zinc to brighten, calm, and improve the skin barrier over time.
That means oily and acne-prone skin types can also benefit from this serum's soothing and oil-controlling effects. DECIEM is by no means saying that this is an acne treatment, but it does make a great supplementary product to incorporate into your routine.
Glycolipid Cream Cleanser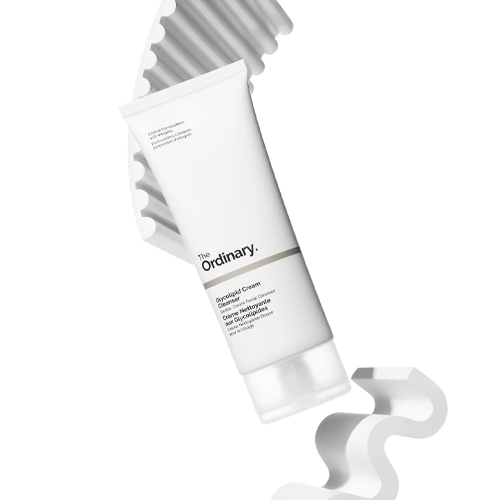 Say hello to The Ordinary's take on a nourishing second-step cleanse! This emulsion type cream cleanser is perfect for cleansing away impurities and any remaining traces of makeup post-oil cleanse. The cleanser glides onto your skin to lift away debris and rinses away to reveal soft, happy, and comfortable skin. For best results, pair with the Squalane cleanser if you're a makeup user, or use alone.
AHA 30% + BHA 2% Peeling Solution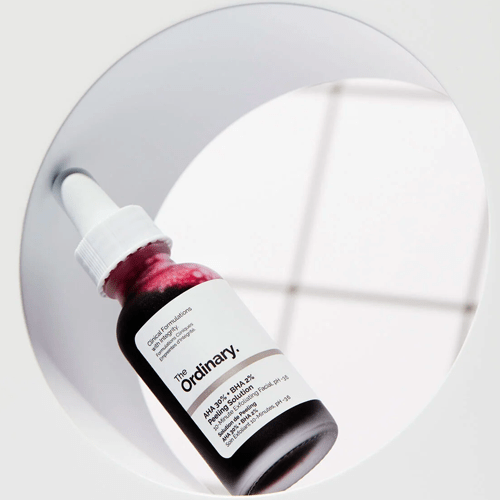 Ahh, the Peeling Solution. Ever since TikTok put this exfoliating peel on the map, we experienced seeing so many creative ways for using this baby on the face and even the neck and body. Don't underestimate the small bottle; this combines 30% AHAs and 2% BHAs to give you near-instant results. Sure, it may seem intimidating at first, but once you follow the instructions, you and your skin won't go back!
Aloe 2% + NAG 2% Solution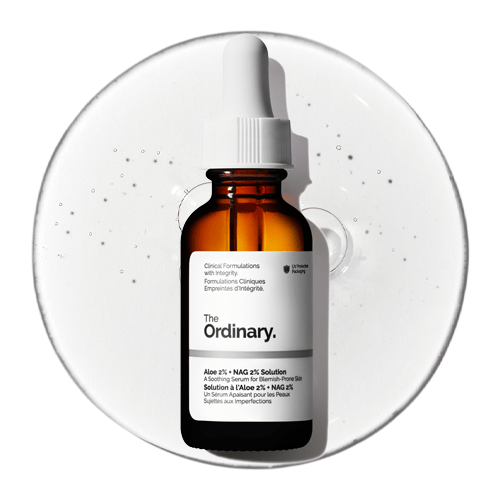 As one of the newer launches this year, the Aloe 2% + Nag 2% (N-Acetyl Glucosamine) Solution is the first product formulated to target and fade leftover acne marks, scars, and hyperpigmentation over time. Not to be mistaken for an acne treatment, this watery-fluid serum is a great product to soothe and calm irritated skin and speed up the post-pimple recovery process, thanks to a combination of peptides, lactic acid, aloe, and N-Acetyl Glucosamine.
Still not convinced? You can read our in-depth review here (pst, we have before and after photos!).
Salicylic Acid 2% Masque
Clay masks are one of the best staples to include in your routine, especially if you have stubborn oily and acne prone skin. Fortunately, this mask contains everything you need to get your skin under control. Along with 2% salicylic acid for unclogging congested skin, charcoal and kaolin clay join together to mop up excess oils, absorb impurities, and leave skin feeling soft, matte, and comfortable – without feeling stripped or stiff.
Granactive Retinoid 2% in Squalane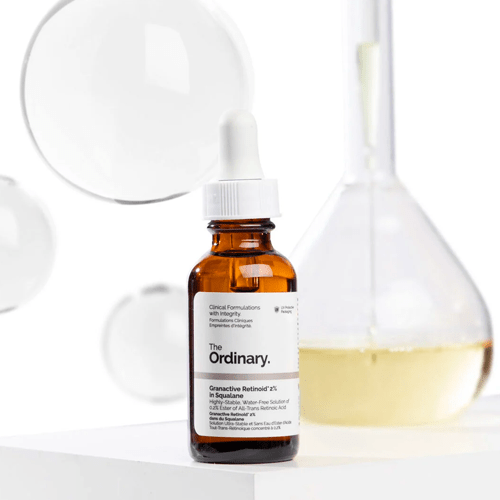 Retinoid is one of the best ingredients to incorporate when you're starting to see some signs of aging and texture on your skin. And what better way to start than the Granactive Retinoid? This is a beginner and sensitive skin friendly retinol alternative designed to give you potent results without the irritation. Coupled with Squalane, the oil based serum perfectly nourishes and works to even out skin texture and tone.
The Ordinary Gift Sets
The Cleanser Discovery Set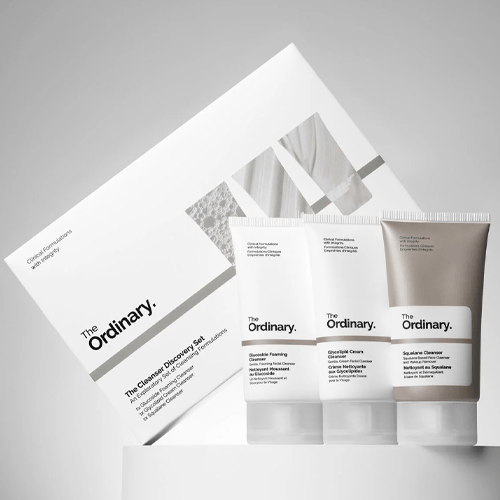 Gift a loved one or yourself a happy and comfortable face starting with the cleansing step. This kit contains all three of The Ordinary's cleansers – The Squalane Cleanser, Glucoside Foaming Cleanser, an the Glycolipid Cream Cleanser – to test, use, and find your next holy grail.
The Power of Peptides Set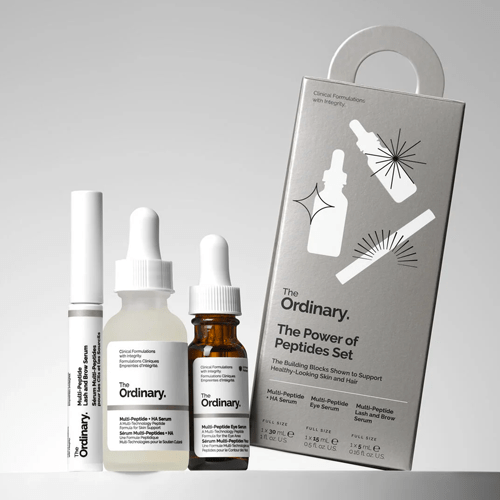 Want to know the best trending ingredient for 2023? Peptides! Luckily DECIEM's got you! This cute gift set contains three peptide best-seller products that you can grab for a steal before the holidays. Use the Multi-Peptide Eye Serum to thicken up those lashes and brows, the Multi-Peptide Eye Serum for smoothing out fine lines around the eyes, and the Multi-Peptide + HA Serum (The Buffet) for improving skin elasticity and firmness.
The Lash & Brow Duo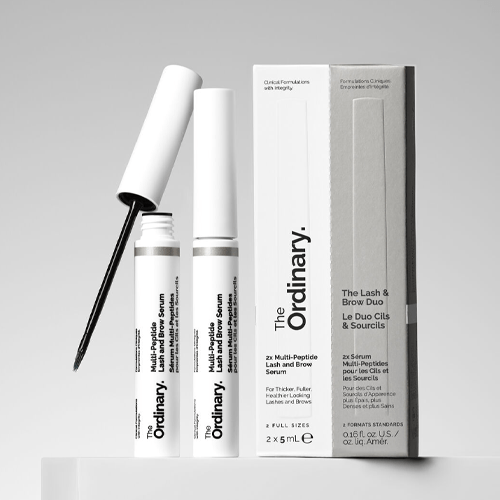 Obsessed with The Multi-Peptide Lash & Brow Serum? Now you can grab two for a value price to continue looking your very best with thicker and fuller lashes and brows. Remember, consistency is key to see results! Feel free to keep them both for yourself or give one away to share the brow and lash love.
The Daily Set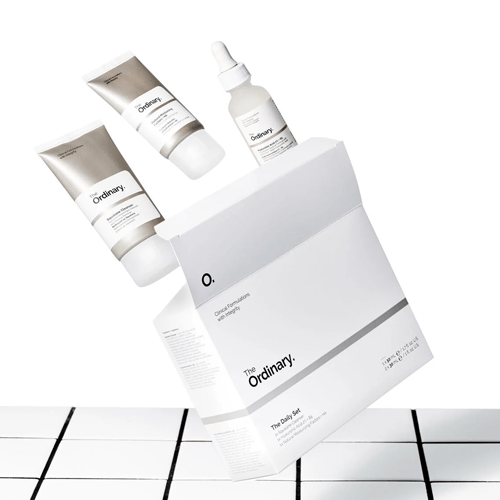 New to The Ordinary or just skincare in general? This set is perfect for gifting anyone ready to jump into the world of skincare and skin maintenance. This set includes three skincare essential bestsellers from The Ordinary including The Squalane Cleanser, Hyaluronic Acid 2% + B5 serum, and the Natural Moisturizing Factors + HA moisturizer to clean, hydrate, and nourish the skin.
The Balance Set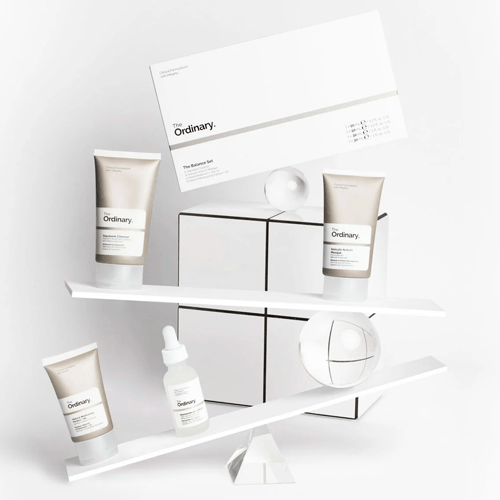 Good news for blemish-prone skin! The Balance Set is specially curated to give angry, inflamed, congested, and oily skin a chance to calm down. This set contains a full skincare regimen consisting of The Ordinary's Squalane Cleanser, Salicylic Acid 2% Masque, Niacinamide 10& + Zinc 1%, and Natural Moisturizing Factors + HA to clarify and bring the skin back to its radiant, calm, and controlled self.
The Future Set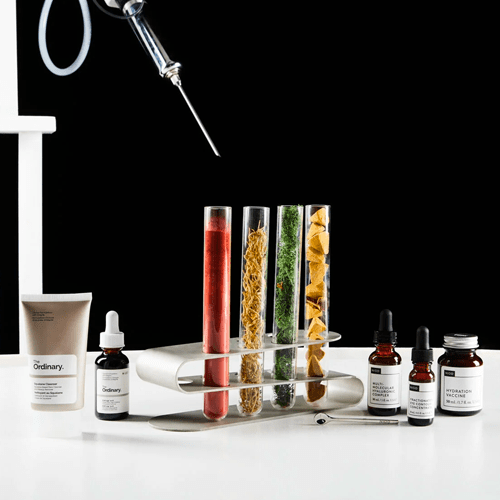 It's always best to prepare for the inevitable and this set can give you a helping hand. For anyone on the path of aging gracefully, The Future Set contains a full five-step routine of The Ordinary and NIOD products designed to address signs of aging, dryness, loss of firmness and elasticity and puffiness. What's in this set? You'll be getting The Ordinary's Squalane Cleanser and EUK 134.01%. As for NIOD, you can benefit from the Multi-Molecular Hyaluronic Complex, Fractionated Eye-Contour Concentrate, and Hydration Vaccine.
From NIOD
NIOD Exclusives for the Slowvember Sale 2023
Copper Amino Isolate Serum 3 (CAIS3) – 50% Off All Sizes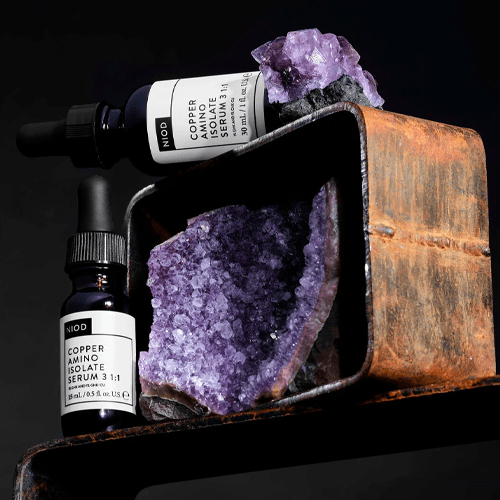 This pro-repair, pro-collagen serum is all about strengthening your skin's natural barrier from deep within. This third generation serum contains a balanced but potent blend of peptides and copper peptides to address visible signs of aging for a healthier looking complexion. And according to reviews, this serum works wonders for smoothing the skin's overall texture and firming up the skin for a youthful appearance. If you're intrigued, this is the perfect time to grab a bottle (or two) while the DECIEM Slowvember sale 2023 is ongoing.
Copper Amino Isolate Lipid 1% (CAIL 1%) – 50% Off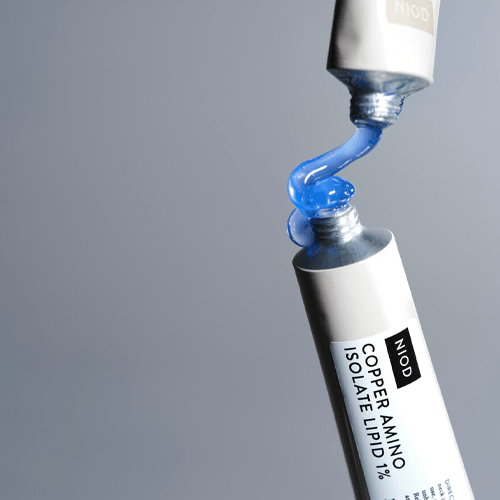 This gel-to-oil balm not only looks aesthetically pleasing; it's a skin saver that improves skin elasticity for a firm, plump, and youthful complexion. Thanks to its patented copper peptides, the CAIL 1% works to smooth and even out skin texture, give your face the appearance of a "face lift" without the need for botox. Now you can stock up during this year's Slowvember sale while saving your precious coins because this baby is marked 50% off!
Best of DECIEM: NIOD
Modulating Glucosides (MG)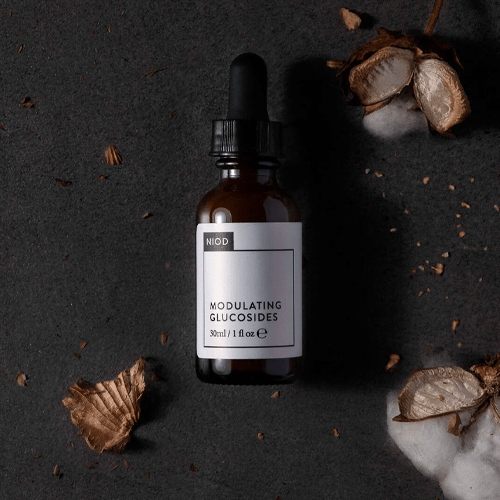 When sensitive, sensitized, and inflamed skin get in the way of living your best life, this rich emulsion could help calm things down. Using a blend of lipids, glycosides, and peptides, the serum works as a calming blanket on your skin to reduce the appearance of redness and give much needed relief.
Hydration Vaccine (HV)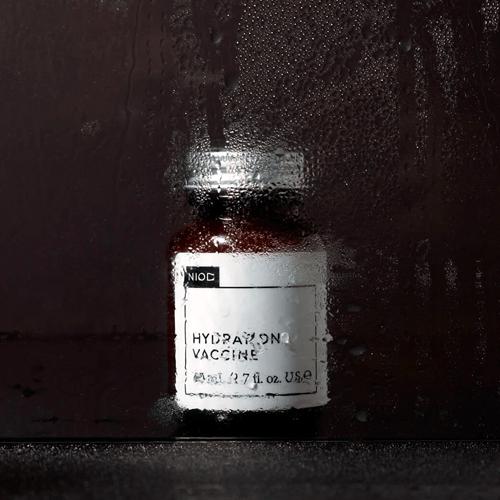 Did you know that our skin's Natural Moisturizing Factors (NMF) is responsible for retaining our skin's hydration levels? When there's a loss, our skin can suffer from dehydrated and dull looking skin. The Hydration Vaccine isn't considered a moisturizer, but it's the step in-between your serum and moisturizer steps to seal in the extra hydration and leave your skin feeling smooth and velvet to the touch.
Keep in mind that this balm contains silicon, but according to reviews, it doesn't clog up the pores!
Superoxide Dismutase Saccharide Mist (SDSM2)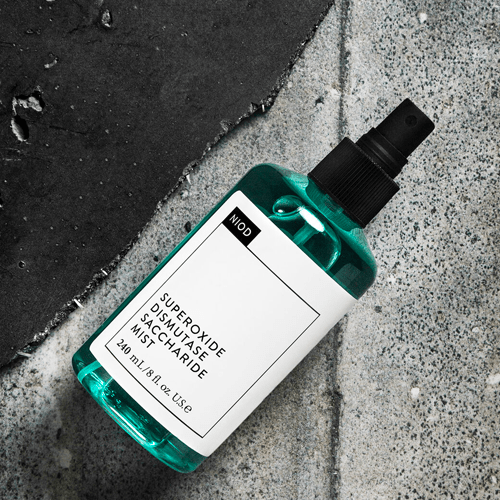 Free radical damage and oxidative stress are key factors that can contribute to premature aging, dryness, roughness, and sallow looking skin. To replenish your skin back to its healthy self, you'll want to turn to products with antioxidant-rich ingredients. This treatment mist uses a potent form of Superoxide Dismutase, a yeast derived from grape skin, and malachite rock to refresh, strengthen and improve skin barrier health – for both the face and body.
Multi-Molecular Hyaluronic Complex (MMHC2)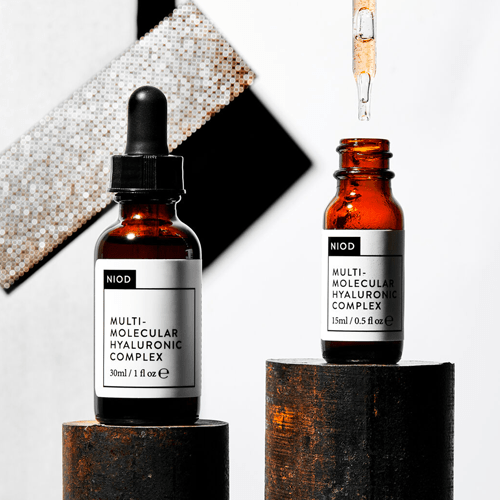 If your usual hyaluronic acid serums aren't enough to hydrate your skin, this NIOD best-seller combines 15 different types of hyaluronic acids at various molecular weights to target all layers. The water-like serum will be sure to leave your skin feeling plump, refreshed, alive, and quenched.
Fractionated Eye-Contour Concentrate (FECC)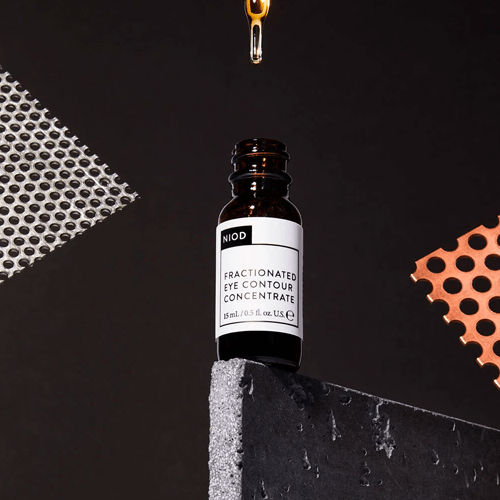 The hyper-concentrated eye serum tackles all signs of aging and leave the eye area looking youthful, awake, and smooth. Thanks to its inclusion of 28 different technologies to address fine lines, loss of elasticity, dark circles, textural unevenness, and puffiness, it's no wonder why this eye concentrate is NIOD's best-seller!
Want to see our entire collection of DECIEM Slowvember Sale 2023 products? Check out our shelf:
Can't get enough of Beauty Within?
Take advantage of our exclusive discount codes to your favorite brands: https://shopmyshelf.us/collections/51665
Get your weekly dose of updates & inspiration with our newsletter: https://bwth.in/newsletter
Shop all of our curated faves at: https://bwth.in/shop
Subscribe to our YouTube channel for more information and product recommendations: https://bwth.in/subscribe