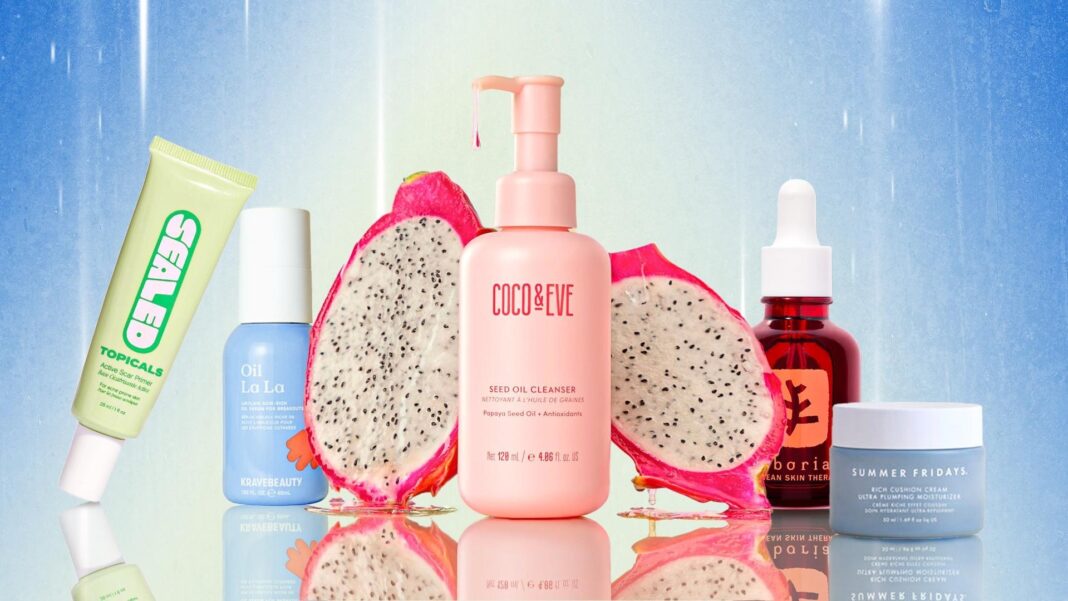 When it comes to searching for the best skincare finds in November 2023, we have a lot of products perfect for soothing acne prone skin or restoring healthy and radiant skin – just in time for the incoming cold winter months! Curious to find out what's worth stocking for this season? Here's what we're keeping an eye out for!
Best Lipcare & Skincare Finds In November 2023
Krave Beauty Oil La La Balancing Skin Soothing Serum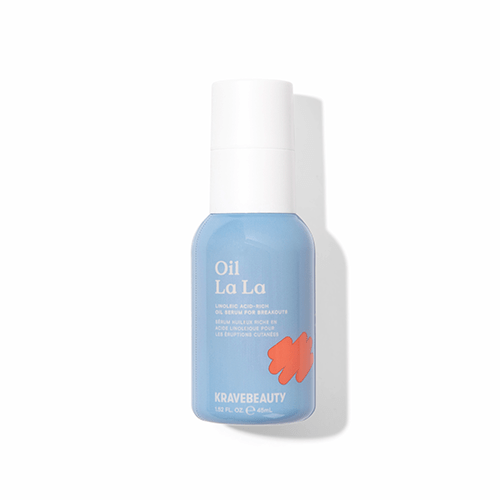 Gone are the days of applying harsh active ingredients for our acne skin! Take it from Krave Beauty founder and CEO Liah Yoo who's had her fair share of struggles with her acne skin. That's why her latest launch is meant to change up our views of treating acne prone skin – with gentler formulations instead of active ingredients!
The Oil La La Balancing Skin Soothing Serum uses fatty plant oils like Jojoba, Sunflower, and Grapeseed Oil to restore hydration for a healthy skin barrier. And for acne breakouts? Krave Beauty found that oily skin types shouldn't use drying topicals to unclog and degunk the excess sebum. Instead, Oil La La includes rosehip oil to make our sebum production more fluid and less likely to clog up our pores – meaning, less breakouts and clearer skin.
Topicals Sealed Active Scar Filling Primer for Acne Prone Skin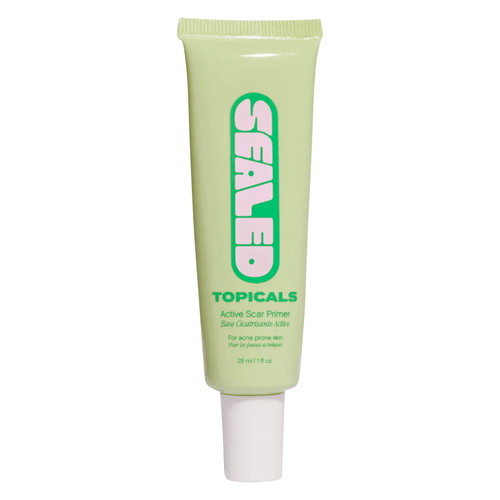 ** Get this product discounted up to 20% off with code "TIMETOSAVE" during the Sephora Savings Event happening now (until November 6, 2023).
When enlarged pores, textured skin, and pitted acne scars get in the way of nailing your makeup look, here's a product that you can finally use to get smooth and perfect skin!
This skincare-makeup hybrid is a silky primer infused with essential active ingredients like encapsulated retinol, medical-grade silicone, papain, and biomimetic peptide to work over time and reduce the appearance of scar depth over time.
Ole Henriksen Pout Preserve Lip Treatment in Lingonberry Jam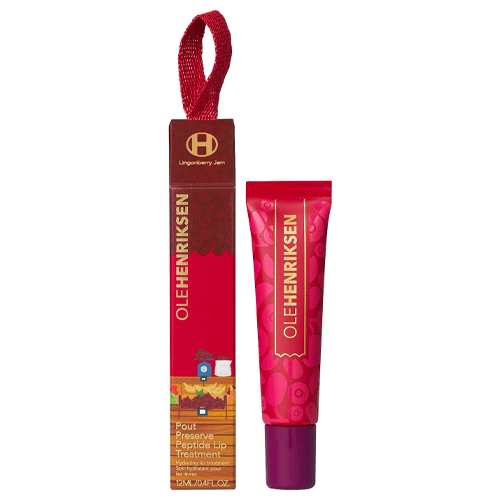 ** Get this product discounted up to 20% off with code "TIMETOSAVE" during the Sephora Savings Event happening now (until November 6, 2023).
Nourish, plump, and give your lips a pop of color with the limited edition Lip Treatment in Lingonberry Jam. This advanced lip treatment delivers long-lasting hydration and visibly plumps, thanks to a blend of kokum butter, mango seed butter, and cloudberry oil. Let's also not forget how beautiful the treatment makes your pout look with a magenta sheen and berry jam scent – perfect for the holiday season!
Kiehl's Since 1851 Truly Targeted Acne-Clear Pimple Patch with Salicylic Acid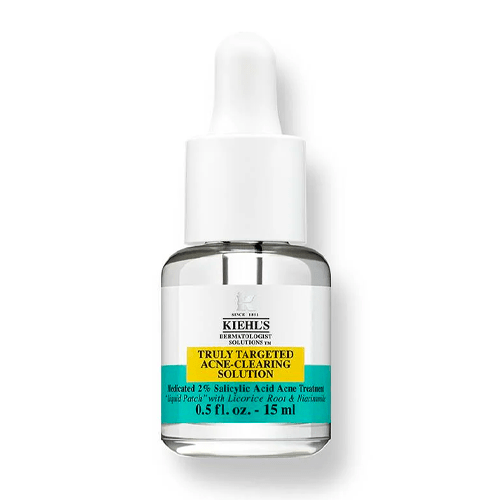 ** Get this product discounted up to 20% off with code "TIMETOSAVE" during the Sephora Savings Event happening now (until November 6, 2023).
Pimple patches are great, but if you're like me and go through them quickly, this new drop from Kiehl's might be your solution! This tiny but mighty bottle is a liquid pimple patch infused with salicylic acid, niacinamide, and licorice root to calm inflammation and visibly fade post-acne marks over time.
Simply dab a thin layer over your blemish and let it dry – before applying your sunscreen or makeup steps – for a seamless and invisible pimple patch that protects and works to heal your skin throughout the day. And really, don't underestimate the small size – a little goes a long way!
Summer Fridays Rich Cushion Cream Ultra Plumping Moisturizer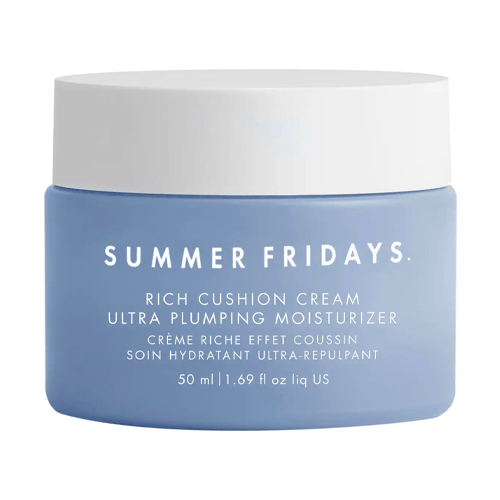 As the weather starts to cool down in the next couple of weeks and your skin is in need of some intense nourishment, this newcomer from Summer Fridays is perfect for protecting your skin. This ultra plumping moisturizer is the stuff of dry skin dreams; from its plush and silky texture to its calming blend of chamomile and allantoin, this cream is perfect for protecting dry, dehydrated, normal, mature, and sensitive skin. This cream doubles as a nourishing moisturizer for the night and a plumping makeup primer during the day, so your skin can look its very best at every time of the day.
Coco & Eve Seed Oil Cleanser
Experienced skincare users know the importance of double cleansing to effectively take off the day's worth of impurities and grime. Fortunately, this Seed Oil Cleanser is formulated to be the perfect first step and help break down all traces of makeup and oil from the day, This delightful oil cleanser infuses papaya seed oil, dragon fruit, and banana to cleanse away and supply the skin with antioxidants, while coconut hydrates and leaves your face feeling calm and comfortable instead of tight and stripped.
Coco & Eve Fruit Enzyme Cleanser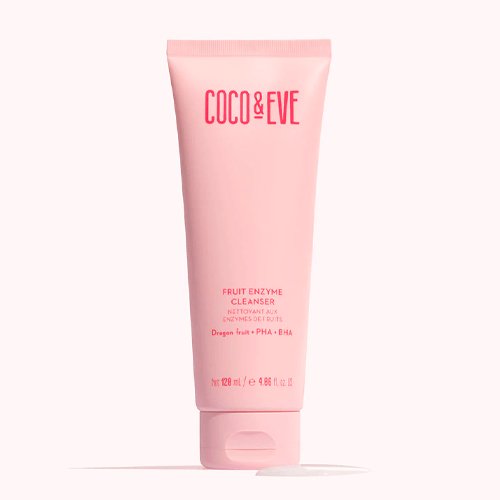 It turns out it doesn't take much to achieve glowing skin! This water-based and non-foaming cleanser brings the best of both cleansing and exfoliating worlds with papaya enzymes, BHA and PHA to gently exfoliate, degunk congestion, and reveal smoother skin. Let's also not forget the probiotics to restore skin barrier health and leave skin feeling and looking healthier!
Coco & Eve Antioxidant Hydrating Milky Toner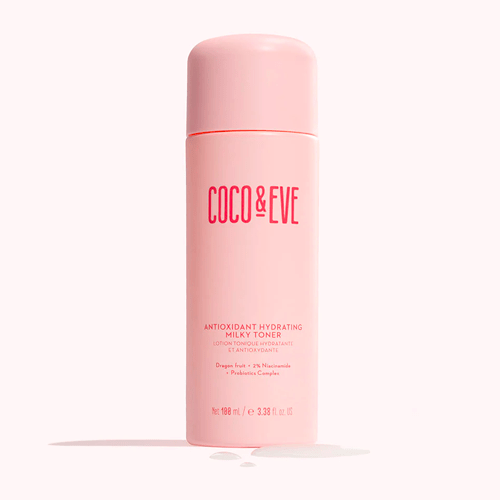 This milky toner is all about freshening your skin with amazing antioxidants sourced from Dragon fruit extract to give you plumped, calm, and happy skin. The lightweight toner also contains refreshing coconut water, a prebiotics and postbiotics complex, hyaluronic acid, niacinamide, and panthenol – all of which can help quench dehydrated skin and strengthen your skin barrier. It's quite literally, a tropical summer in a bottle.
Cocokind Beginner Retinol Gel 0.1%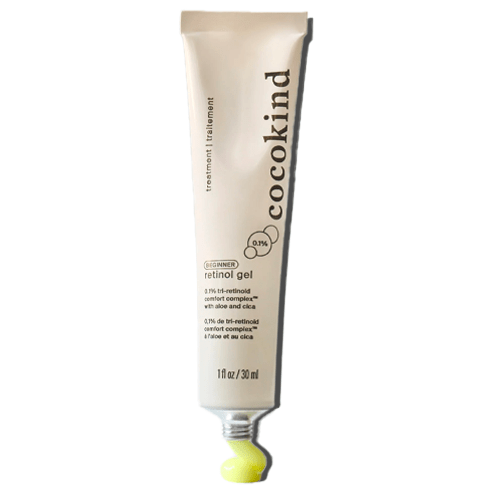 Retinoids are one of the best ingredients for fine lines and blemish-prone skin, but there's the possibility of irritation and dryness that comes with it. Luckily, Cocokind has a beginner retinol gel that makes it easier to incorporate this wonder of an ingredient into your routine without worrying about sensitivity, dryness, and irritation.
This easy-to-use gel contains 0.1% Retinoid comfort complex and cica, squalane, and aloe to address all potential side effects and maintain your skin's health.
Three Ships Beauty Firm Believer Goji Stem Cell + Pomegranate Smoothing Neck + Face Cream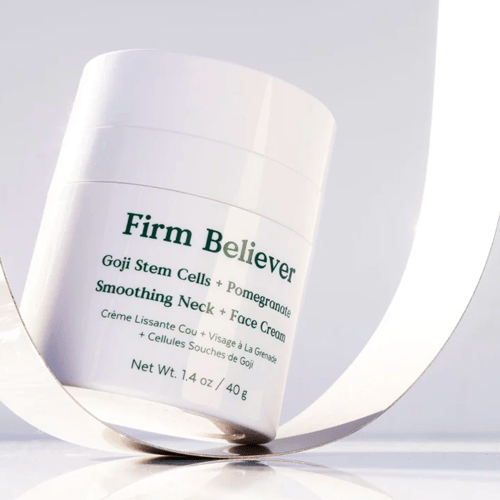 If you or a loved one is concerned about crepe-y and sagging skin (not that it takes away from their beauty), this cream can simultaneously act as a moisturizer and face and neck lift in a bottle. This luxurious and ultra-rich cream glides onto the skin and leaves your face and neck soft, smooth and supple, while goji and edelweiss stem cells work together to improve skin elasticity.
What does that mean? Your neck lines will appear softer, while your jawline looks defined and snatched. If we could choose any gift for the holidays, we're sure this one will be a smash hit – especially for our aging parents.
Bliss Skin Euphoria All-In-One Perfecting Daily Serum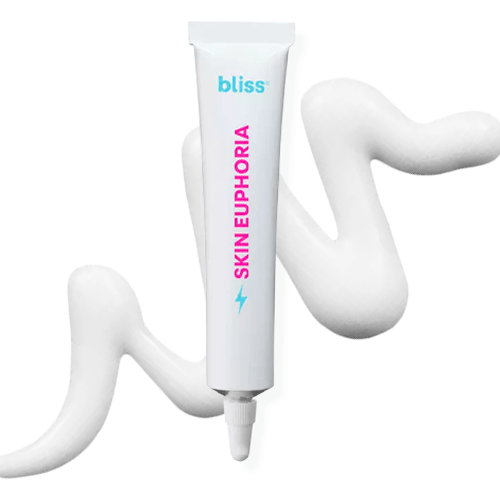 When weather changes bring out the worst in your skin (we're talking about multiple skin concerns happening at once) and you can't be bothered layering on product after product, Bliss just launched a serum to give you a helping hand.
This multi-tasking serum may not look like much, but it's a 3-in-1 treatment designed to repair the skin barrier by deeply hydrating (hyaluronic acid and squalane), clarify (niacinamide and willow bark water), and help with anti-aging (bakuchiol and peptides). This little wonder is also perfect for layering under your moisturizer and makeup steps and is travel friendly. It's a perfect staple to have on hand, no matter where you go.
Paula's Choice Barrier Repair Advanced Moisturizer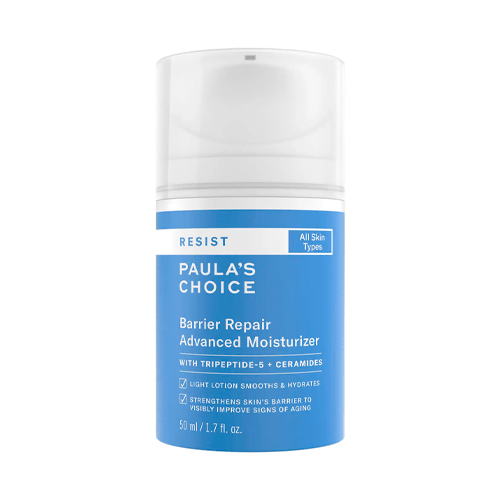 The RESIST Barrier Repair Moisturizer just got a revamped look! This lightweight lotion type moisturizer is chock full of skin nourishing ingredients that will protect, smooth, and improve your skin barrier in as little as thirty minutes.
This moisturizer intensely hydrates and prevents moisture loss with five skin-identical ceramides and cholesterol, while Palmitoyl tripeptide-5 restores skin elasticity and watermelon seed oil maintains hydration for smooth and healthy looking skin. No need to search for a separate cream this winter – we know we'll be stocking up on this one!
Erborian Skin Therapy Multi-Perfecting Night Oil-Serum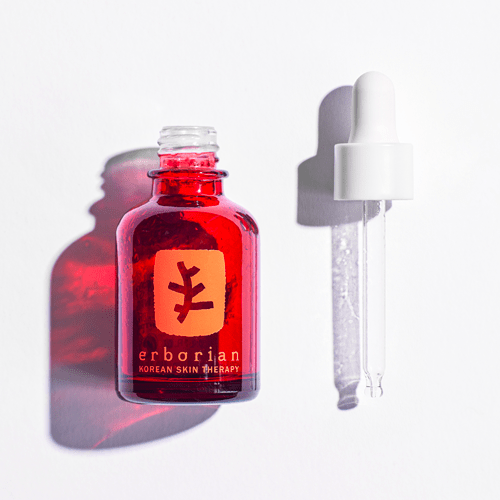 Erborian is all about bringing out your natural and radiant skin, and this serum is an absolute gamechanger! This tiny but mighty bi-phase serum contains all the right ingredients for working its magic to improve your skin's texture and restore radiance – as soon as one application. While red and white ginseng root extracts diminish the appearance of fine lines and wrinkles, 10% PHA concentration and Yuzu extracts can work to gently smooth skin texture and even out the complexion. You're bound to fall in love with your bare skin all over again!
Zitsticka Undercover Blemish Patches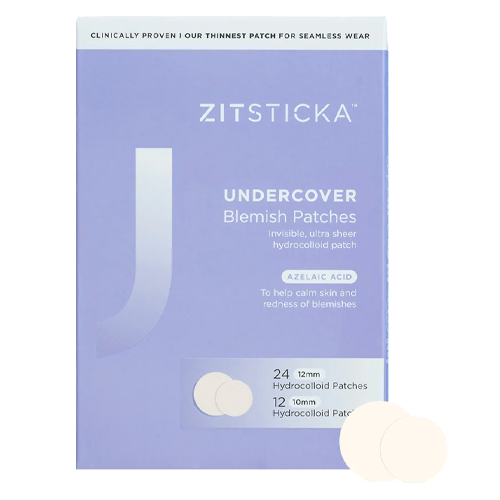 Zitsticka never fails to amaze us with their pimple patches, and this newly released patch is sure to become a staple for anyone with acne prone skin! The Undercover Patches is an ultra-thin hydrocolloid patch designed to cover any pesky breakouts while azelaic acid, tea tree, and Cica work in tandem to calm inflammation, purify, and visibly flatten the pimple while you go about your day.
Not to mention that these patches blend seamlessly into your skin and under your makeup, so you can look your best and fight that zit without anyone realizing it. It's a win-win situation!
Want to see our entire collection of Best Skincare Finds in November 2023? Check out our shelf:
Can't get enough of Beauty Within?
Take advantage of our exclusive discount codes to your favorite brands: https://shopmyshelf.us/collections/51665
Get your weekly dose of updates & inspiration with our newsletter: https://bwth.in/newsletter
Shop all of our curated faves at: https://bwth.in/shop
Subscribe to our YouTube channel for more information and product recommendations: https://bwth.in/subscribe