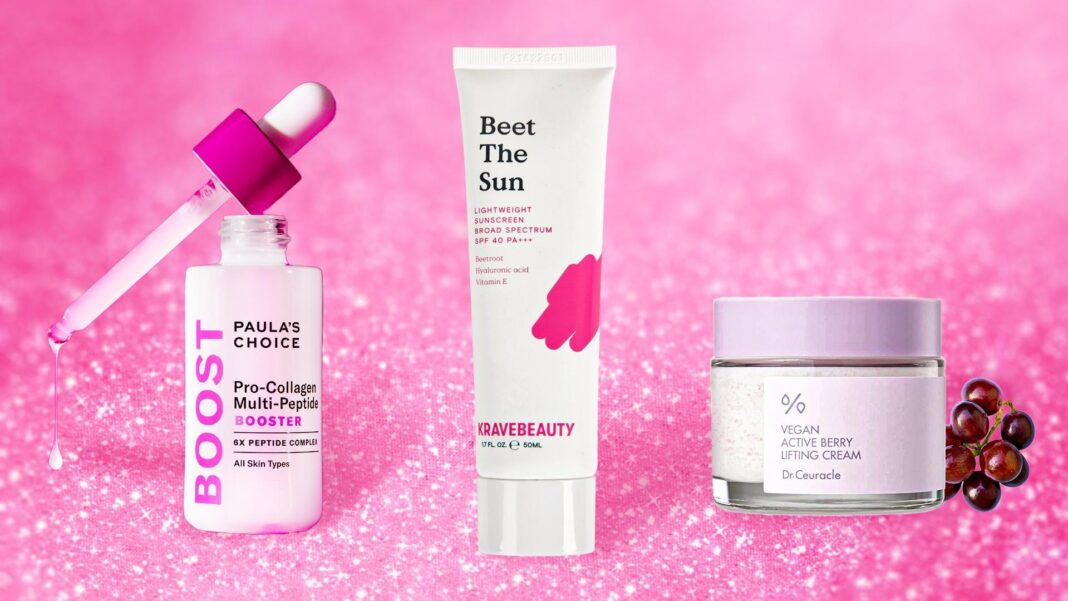 These new in skincare drops keep getting better! For this month (can't believe we're already finishing off February!), we want to highlight a mixture of K-Beauty and Western beauty that'll have you scrambling for your wallet and pressing that checkout button.
New In Skincare: What to look forward to
Krave Beauty Beet The Sun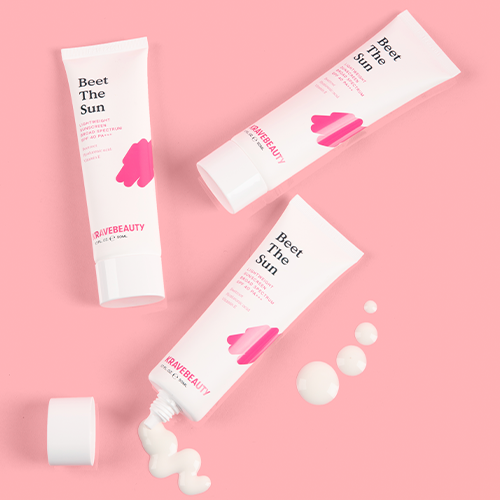 The wait is over! Since the SPF incident that led to the discontinuation of the OG "Beet The Shield," long-time fans (such as myself) can finally look forward to the Krave Beauty newcomer! This chemical sunscreen is a lightweight, antioxidant-packed formula packed with beetroot extract to help protect your skin. Plus, it provides broad spectrum protection with SPF40 and PA+++ (trust us, they got the full SPF report verifying this!) and doesn't pill or leave behind a white cast. The smooth application settles down into a glowing and dewy finish without stickiness. What more can you ask for?!
Three Ships Beauty Replenish Ceramides + Blueberry Barrier Repair Serum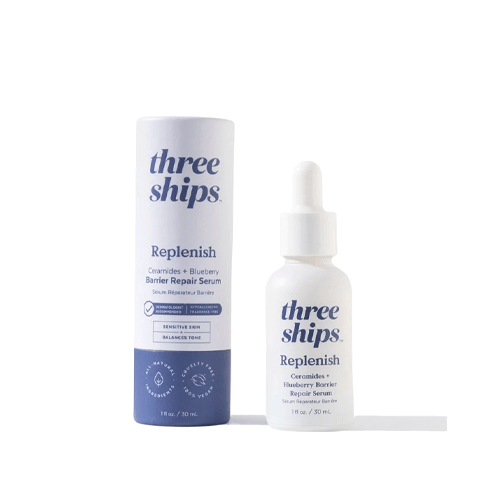 When pissed-off skin leads to redness, inflammation, stinging, and all the other unpleasant sensations, here's a new serum that can help replenish and repair your skin back to health! This milky serum -made in partnership with Board Certified Dermatologist Dr. Sandy Skotnicki – packs ceramides, blueberry seed oil, prickly pear seed oil, and vitamin E to help protect against dehydration and nourish skin for a visibly calm and plumper appearance.
Paula's Choice Pro-Collagen Multi-Peptide Booster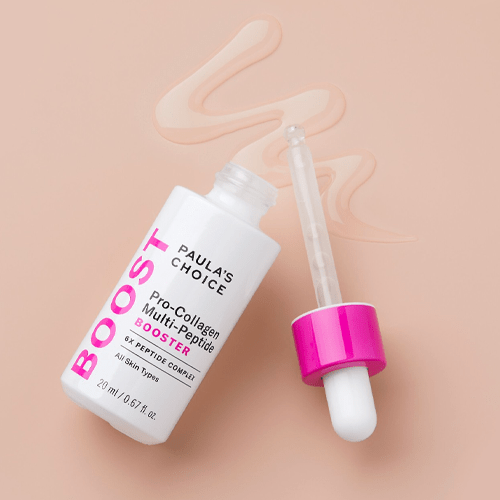 There's a new addition to Paula's Choice booster fam, and this time, this newcomer is a glow-up for anyone facing fine lines and wrinkles! This silky gel booster uses a six-peptide complex, hyaluronic acid, and amino acids to provide intense repair underneath the deeper layers of the skin. The result is a visibly lifted and firmer complexion that works almost immediately and continues to work with consistent use over time. And the best part? Mix this baby with your favorite non-SPF moisturizer or serum for added benefits!
Dr. Ceuracle Vegan Active Berry First Essence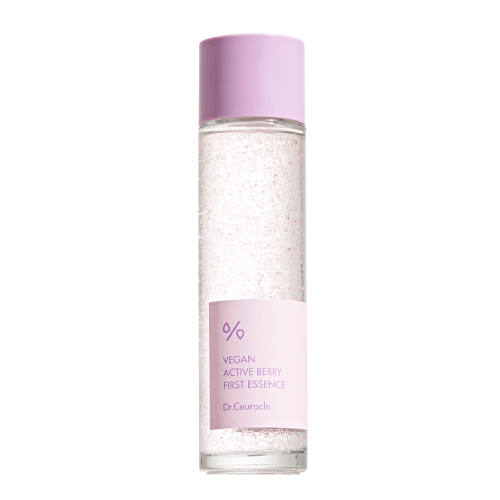 Following the success of the Vegan Kombucha line, beloved K-Beauty brand Dr. Ceuracle is back with two new products from the Vegan Active Berry line. The new Vegan Active Berry Essence is ultra-hydrating and enriched with powerful antioxidants from French grape-derived Resveratrol capsules, upcycled grape seed oil, and Cranbetinol – a peptide derived from cranberries. Pat on this essence after cleansing, and watch your skin turn from dry to bouncy, healthy, and ready for your next steps!
Dr. Ceuracle Vegan Active Berry Lifting Cream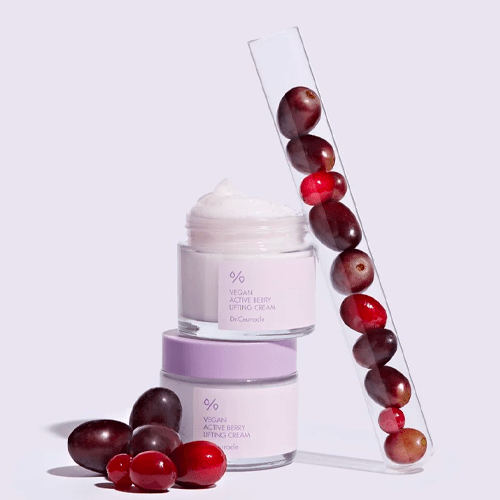 This lifting cream is perfect for restoring moisture levels to the skin for extra nourishment that oily, combination, and dry skin types can benefit from. The vegan cream not only has a barrier cream texture compared to its Vegan Kombucha Gel Cream counterpart, but it includes encapsulated resveratrol capsules that burst and refresh the skin without leaving behind a residue or stickiness. You'll be left with protected, healthy, and bouncy-looking skin every day!
Sand & Sky Marshmallow Toner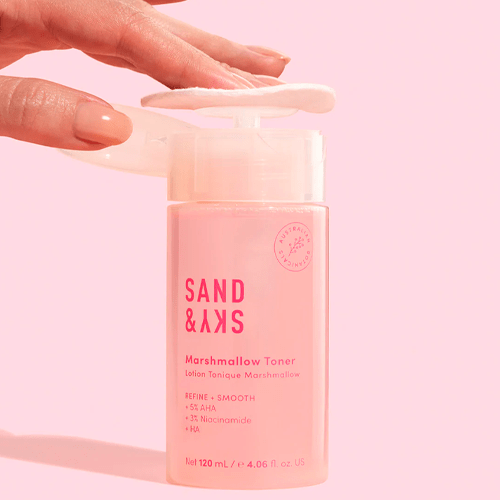 ** Use code "BW15" for 15% off your order!
Bet you didn't know marshmallow is the perfect ingredient for soothing irritated and sensitive skin – and this new in skincare product launch from Sand & Sky's got it! This gentle multi-tasking toner also incorporates niacinamide and hyaluronic acid to soothe, hydrate, and rebuild your skin! But that's not all, because there's a blend of naturally derived AHAs and BHAs to offer a gentle exfoliation to help unveil your skin's natural glowing and healthy self. This sounds perfect for adding to any minimal skincare routine!
Sand & Sky Pro Youth Dark Spot Serum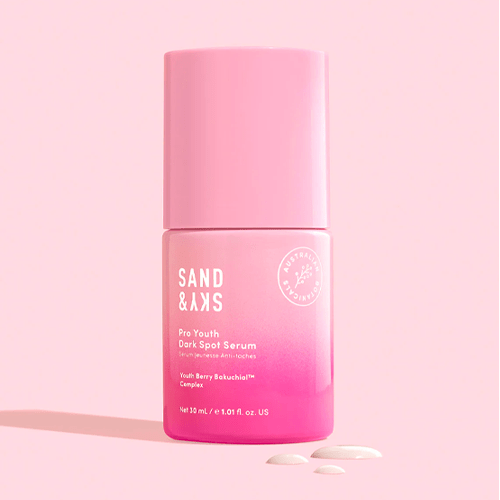 ** Use code "BW15" for 15% off your order!
Along with the Marshmallow toner, Sand & Sky also launched a product that can address dark spots, hyperpigmentation, and uneven skin tone without irritating. This milky serum utilizes AHA and retinol alternative Bakuchiol to improve cellular turnover and hyperpigmentation by 60%. With Lilly Pilly added to the mix for antioxidant powers and pre/probiotics to help rebalance your skin's microbiome, your skin will look healthy, glowing, hydrated, and smoother in less time.
It Cosmetics Confidence in Your Beauty Sleep Serum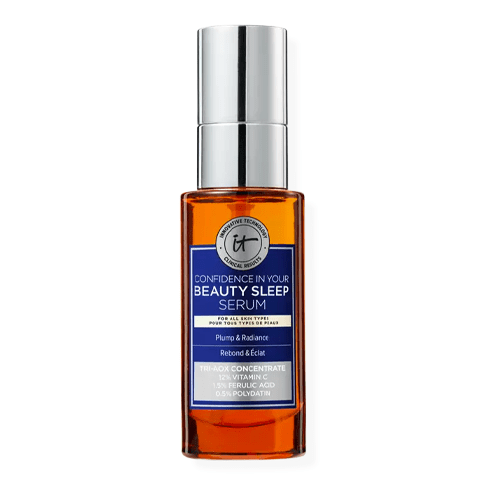 Did you know that as you sleep, your skin goes through recovery mode and works to undo the day's worth of environmental and sun damage? To help your skin speed up recovery, It Cosmetics came out with this serum so you can continue to wake up with healthy, plump, glowing, and even skin every day. This sleep serum infuses three powerful antioxidant ingredients – Vitamin C, Ferulic Acid, and Polydatin – into a silky skin-hugging texture that glides wonderfully across your skin and sinks in. There's no added fragrance or other filler ingredients – just seven active ingredients to unveil a healthier complexion. And if that doesn't sound convincing, influencer Glow With Ava swears by this serum for helping her skin look its best while traveling to and from London!
Ole Henriksen Hydrabarrier Nourishing Face Oil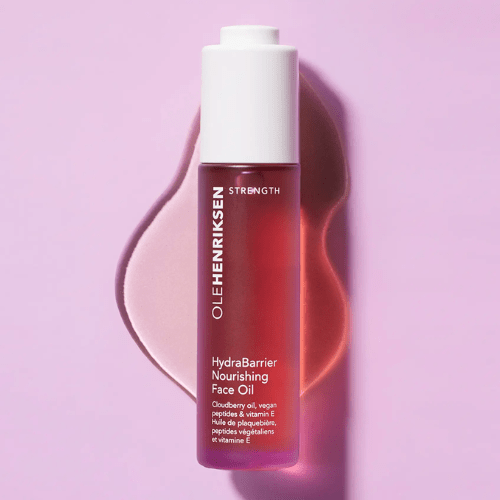 We thought the Strength Trainer Peptide Boost Moisturizer was the best find for Ole Henriksen, but we were wrong! This facial oil is super nourishing, rich, and smooth without leaving a sticky or greasy residue behind! Besides the texture, this luxe oil also infuses three oil-soluble peptides, ceramides, and Scandinavian Berry Oils to leave skin happy, healthy, elastic, and glowing from the inside out. Even Beauty Editor Julia loved how it worked perfectly for her dry, highly reactive, and sensitive skin!
Fresh Black Tea Anti-Aging Ceramide Moisturizer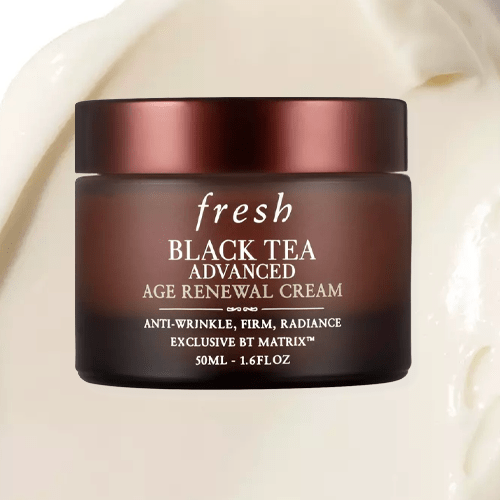 If the Corset Cream is too rich for your liking, this new cream is a lightweight and anti-aging moisturizer. Its highlight is BT Matrix™, a blend of black tea and rambutan leaf extracts, to deliver retinol-like effects to smooth out the appearance of fine lines and wrinkles for firmer and radiant-looking skin. The moisturizer also infuses squalane, Ceramide NP, and Pink Porcelain lily to prevent moisture loss, rebuild the skin, and improve radiance. While this product comes at a hefty price, we'd say it'll be a wonderful gift to a loved one or for those occasional splurges!
Hero Cosmetics Rescue Retinol Nighttime Renewing Cream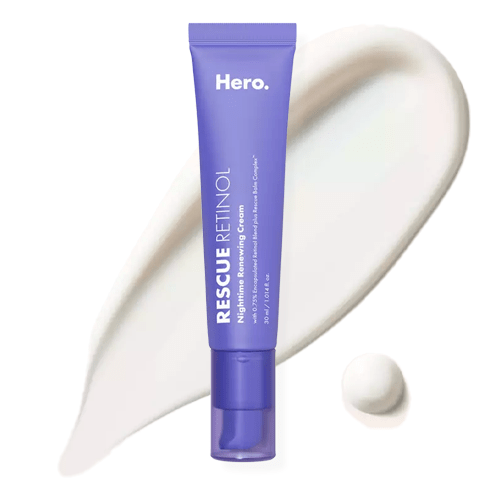 This year is truly the year of accessible retinol products; this cream is no exception! Since Hero Cosmetics focuses on acne treatments, their newcomer is a renewing cream that revitalizes acne skin and even out skin texture using 0.75% encapsulated retinol, squalane, and resveratrol. The balm also combines Hero Cosmetic's signature Rescue Balm Complex – a blend of beta-glucan, panthenol, and oligopeptides – to speed up post-popped pimple healing overnight!
Beekman 1802 Oh! Mega Milk Fermented Barrier Boosting Facial Oil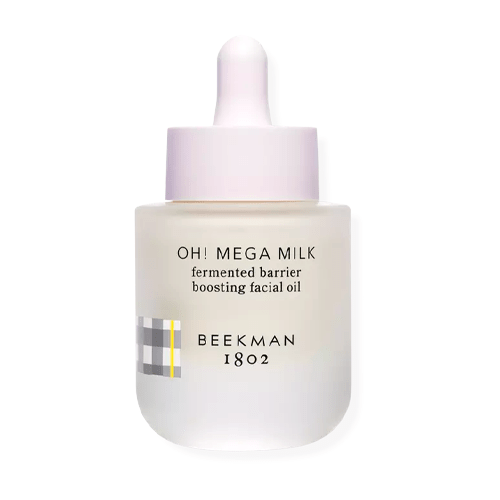 Behold, the new in skincare find from Beekman 1802 is the first fermented facial oil ever to exist in the Beauty Industry! This luxe facial oil is a milky oil infused with fermented goat's milk and sunflower, coconut, and jojoba seed oils. These are potent in omega fatty acids for transforming dull and dehydrated skin back to life. The best part is how this oil sinks beautifully into the skin, making it feel silky smooth. We don't know about you, but this facial oil sounds like an absolute dream!
Skin Gym R-Dew Body Retinol Lotion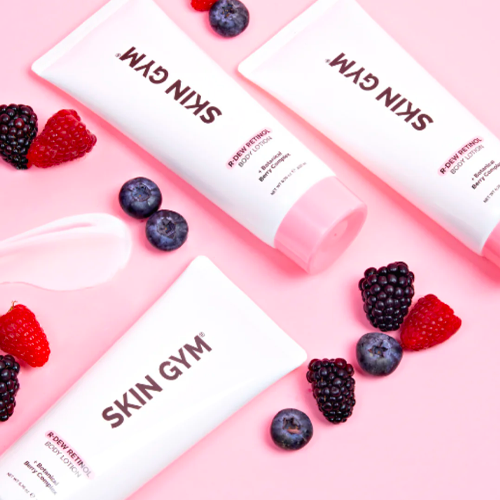 **Use code "WITHIN15" for 15% off!
R-Dew ready for a retinol body lotion? If your body also needs major tender loving care, this lightweight lotion can work wonders! With encapsulated retinol, shea butter, and a 7-botanical berry complex, the easily absorbable cream is perfect for smoothing out rough, dry, and bumpy texture, leaving skin feeling hydrated and looking its absolute best. Just be sure to follow up with SPF for sun protection and extra glowing skin!
See all products in our Shop My Shelf collection: https://shopmy.us/collections/public/117863
Want to see more discount codes? Check out the link: https://shopmyshelf.us/collections/51665
Sign up for our free online newsletter: https://bwth.in/newsletter
Shop all of our curated faves at: https://bwth.in/shop
Subscribe to our YouTube Channel for more information and product recommendations: https://bwth.in/subscribe