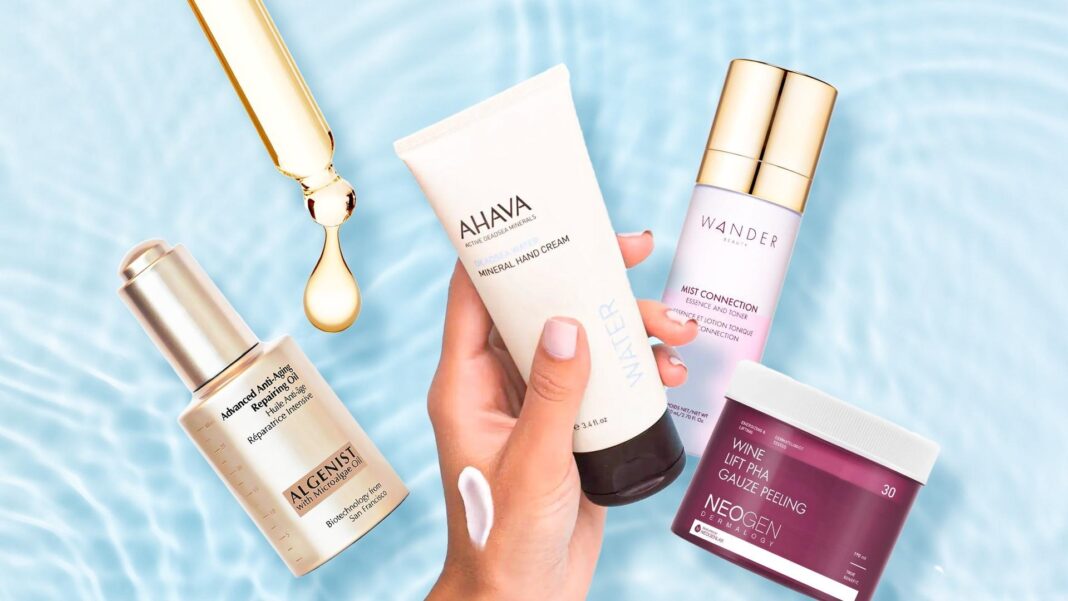 If you've been eyeing a few skincare goodies from Skinstore, now is the time to buy them! With up to 30% off popular and best-selling skincare to haircare, you can grab amazing deals and save your coins during the 2023 Skinstore sale. Not sure what to buy? Here are some products you can check out for yourself or a loved one. Happy shopping!
*The Skinstore Anniversary Sale starts on February 14, 2023 and ends on February 27, 2023 – no code needed!
AHAVA Mineral Hand Cream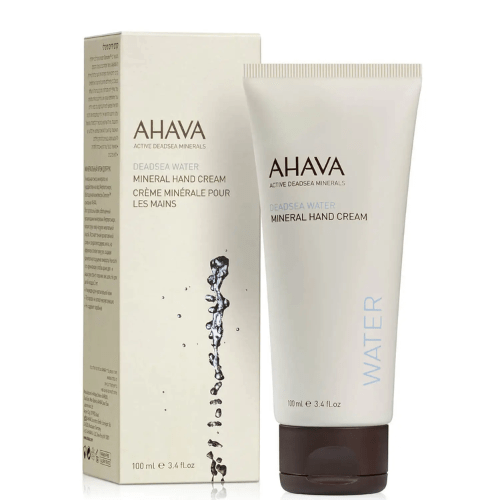 Sale Price: $24, $18
What is it: This rich cream is exactly what you need this time of year! It's perfect for soothing chapped skin, and it absorbs quickly without leaving a greasy residue! The texture is a beautiful combination of a lotion and cream, and it's also small enough to carry in your work or school bag.
Review: "Everyone buy this one! This lotion surpassed all the expensive lotions out there! It's the best I used thus in the morning and my hands are still very soft till the afternoon. And the best thing is it doesn't leave any greasy feeling!! Finally a lotion that really makes and leaves super velvety soft! Thanks skinstore! You guys are the best!"
ALGENIST Advanced Anti-Aging Repairing Oil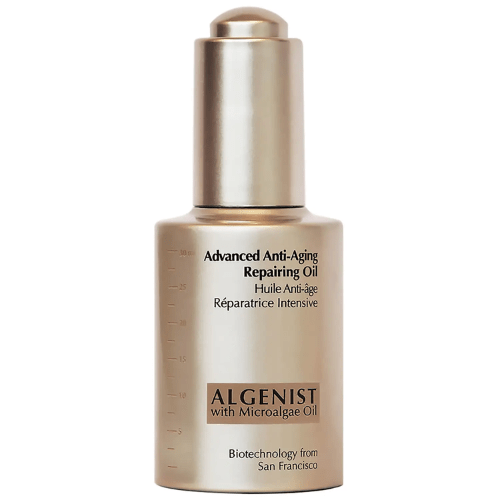 Sale Price: $82, $57.40
What is it: The only way to describe this product is by telling you that this is like liquid gold for your face! It is an amazing facial oil, a product that I have used for about seven years now! I love using this at the end of my skincare routine to seal everything in. It's fast-absorbing and doesn't leave a slippery finish on the face. It's formulated with microalgae oil, ceramides, and brown algae extract, all great ingredients for smoothing rough skin texture and moisturizing the skin!
Review: "I've only been using this product for a couple of weeks but I am already so impressed. I have combination skin and definitely always avoided using anything oily on my face. This stuff is magical… Does not leave my face feeling oily, but instead incredibly soft, smooth, and plump. It's honestly mystifying how it can work so well. I'm obsessed. I put about 5 drops in the palm of my hand, rub together, and then press onto skin. Allow to absorb for about 15 min and then finish with some basic CeraVe lotion. I already see a change in my skin from this product!"
DHC Deep Cleansing Oil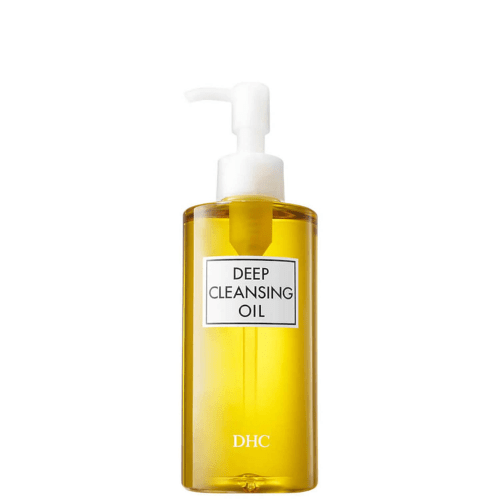 Sale Price: $29, $21.75
What is it: This is a holy grail cleansing oil for many people, and for good reason. It's a makeup-remover infused with olive oil which helps to gently erase all of the makeup and thoroughly cleanse your skin. The oil emulsifies into a milky substance with a little bit of water and washes off without leaving any oily residue on the face. The ingredient list is also very minimal and works well for all skin types!
Review: "I have been using this oil for almost 7 months now. I wear multiple layers of suncreen throughout the day and I have combination skin type. I cannot live without double cleansing and this has always been my go to! This amazing, but most don't know how to use it correctly. After you massage it to remove all the dirt, take few drops of water and massage again – now you'll see whitish later on the face… and now can wash off and go for your second cleanse! This is the right way, and thank me later"
Dr. Dennis Gross Skincare Head to Toe Glow Set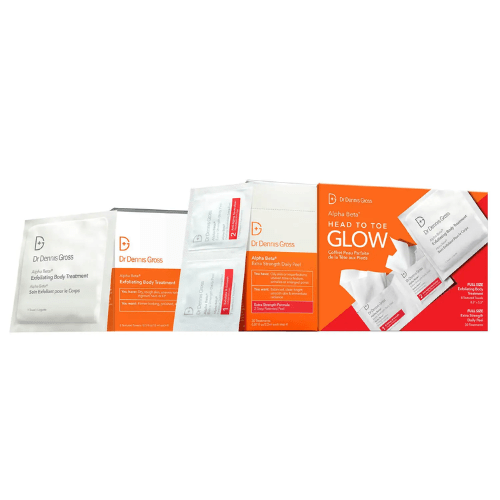 Sale Price: $99, $79.20
What is it: Looking for an at-home treatment for the best glow? Dr. Dennis Gross' treatment peels are perfect for the face and body! They help with exfoliating the skin with glycolic acid and salicylic acid to reduce hyperpigmentation and promote a beautiful and youthful glow to the skin.
Review: "I'm on a student budget so I rarely splurge on this product, but it is one of my favourites. It is the only product I've tried that clears my acne in two days. If you have the extra money to spend, I truly recommend this product."
Elemis Superfood Facial Wash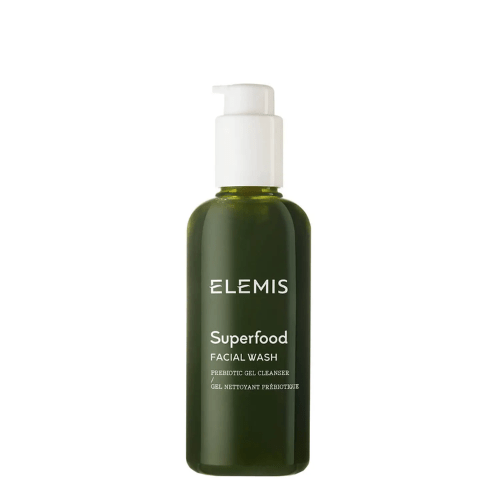 Sale Price: $33, $24.75
What is it: Elemis' Superfood Cleansing Wash is formulated with green superfoods like wheatgrass, kale, and nettle for a nourishing yet effective wash. It helps your skin feel refreshed and purified while restoring hydration and nourishment! It also is made of broccoli seed, avocado, and pumpkin seed oil to allow the skin to feel healthy and not stripped of its natural oils.
Review: "I received a sample of this superfood facial cleanser. I was skeptical and wasn't sure I wanted to try it. I cannot use any lathering facial cleanser, it is too harsh on my skin.I use Retin-A so my skin is extremely sensitive. This cleanser left my skin feeling so soft and smooth. There was no irritation at all. Since I've began using this cleanser my skin has a very healthy glow. I love this cleanser and I am hooked!"
EltaMD UV Clear Broad-Spectrum SPF46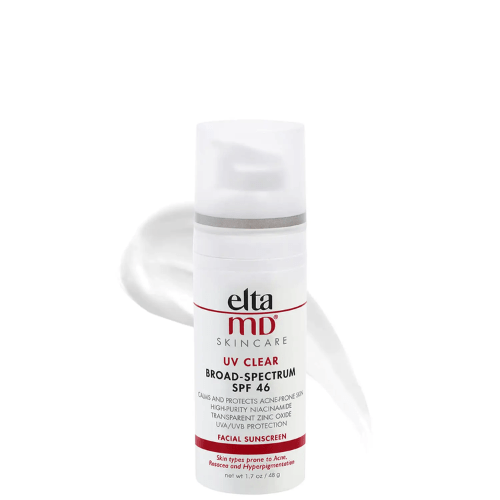 Sale Price: $41, $32.80
What is it: Sunscreen is a must-have for every routine, no matter your skin type. So, why not take advantage of the sale and stock up on your favorite SPF? This sunscreen from EltaMD is a well-loved SPF due to its gentle formula. It is oil-free, lightweight, and has a minimal white cast. The product is perfect for all skin types, especially those with sensitive skin.
Review: "I wish I knew about this sunscreen sooner! I have sensitive skin, have gone through product after product to find anything to not Make my skin break out. This product is ultra gentle, feels super great on my skin and under makeup, light in texture, and doesn't smell terrible. If you're looking for a staple this is it."
First Aid Beauty Clean, Smooth and Groovy Kit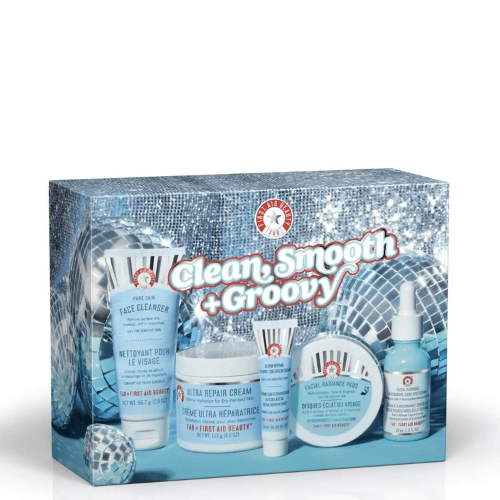 Sale Price: $60, $45
What is it: If you are looking for an extra hydrating routine for this time of year, make sure to check out this moisturizing kit from First Aid Beauty! You receive five amazing products, all great for boosting hydration at an amazing price! The product value is $160 but with the sale, you can get it for an even more amazing price! The products are formulated with oatmeal to calm and relieve dry skin, niacinamide to improve texture and tone, and glycerine for hydration. Definitely a steal!
Review: "This kit has all of the best selling items for your skin routine. The Face Cleanser is so gentle, effective at removing makeup but not drying. I've tried so many other popular ones and I always come back to this one. The Facial Radiance Pads are great at cleaning my pores and the AHA/BHA keeps the acne at bay while leaving my skin glowing. The Dark Spot Corrector is great at lightening the sun spots and goes on smooth. The Collagen Firming cream is the best, it leaves my skin with a bouncy feel. The Ultra Repair Cream is the G.O.A.T. it is so effective and gentle on my skin."
FOREO LUNA Mini 3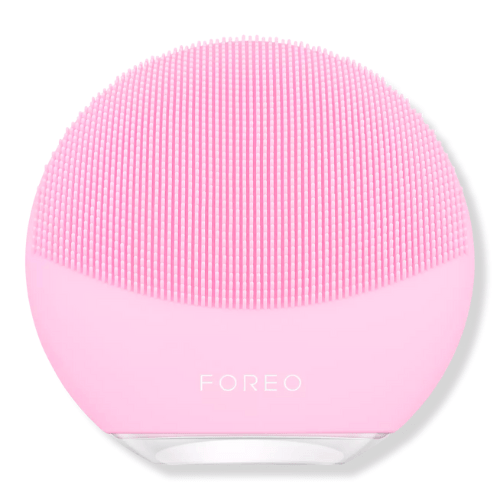 Sale Price: $179, $134.25
What is it: Felicia named the Foreo Luna Mini 3 her favorite everyday cleansing brush! It leaves the skin super smooth and soft, is amazing for all skin types, and makes a great tool for a weekly or nightly cleansing routine. With gentle silicone bristles and pulsations at twelve intensities, this cleansing device helps to clean dirt, oil, and sweat for a fresh look!
Review: "It is such a relief when I need to pack my skincare products, because this little gadget is travel size and I know I have everything I need. I have even simplified my routine once I got cleansing taken care of. Skin is looking better than ever, thanks to silicone bristles that really get into the pores and I enjoy gentle massage."
La Roche-Posay Cicaplast Baume B5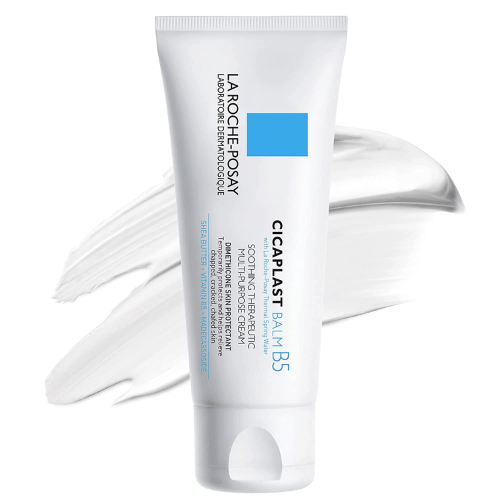 Sale Price: $14.99, $11.99
What is it: Any time Skinstore has a sale, I love to stock up on my favorite La Roche-Posay product, the Cicaplast Baume B5. It's a multi-purpose soothing balm for dry and irritated skin and can be used for anyone in the family. Since it's formulated with panthenol and madecassoside, you can expect your skin to feel calmer, while shea butter provides intense hydration. You can use this as your moisturizer or apply it like a mask anywhere from head to toe that needs some extra care and attention.
Review: "I've used this for a few years and absolutely love it. It comes out looking thick, but you actually only need a little because it smoothes out and doesn't feel occlusive. I have used skincare products that immediately burn and sting my sensitive, rosacea-laden skin. But I can immediately put this over it and it soothes my skin completely! Then I wake up with completely normal skin as if nothing ever happened! It seems to magically heal my skin like nothing ever has before. I suggest everyone have a tube of this for just such emergencies..lol"
Medik8 Crystal Retinal 6 Serum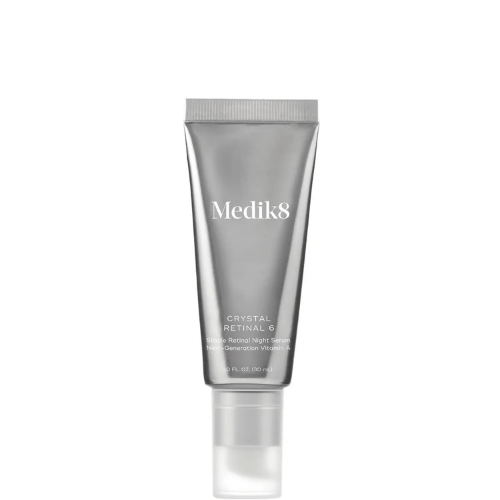 Sale Price: $81, $60.75
What is it: Looking for an ingredient that will help you minimize the look of fine lines and effectively reduce hyperpigmentation? Maybe you can consider adding a retinal to your routine. This specific serum from Medik8 is a great option because it helps to improve the appearance of wrinkles, smooth texture, and improve tone of the skin. Due to the potency of the product, you will see your skin become visibly smooth and supple. It also contains hyaluronic acid and glycerin to deeply nourish, so you can experience less flakiness and minimal dryness.
Review: "I just started using this after "graduating" from Medik8 Retinal 3. This is the best retinal/retinol product I've ever used! I've had zero purging, and I've seen results after just a few uses. I'm definitely sticking with this product for a long time!"
Murad Essential-C Day Moisture Broad Spectrum SPF30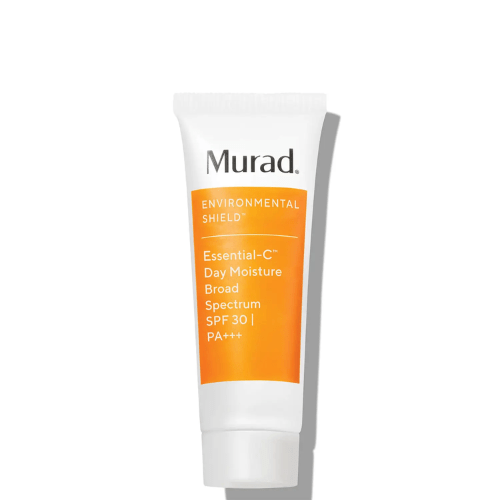 Sale Price: $35, $28
What is it: Although having Vitamin C in your SPF may not be as effective as using a separate serum, it is still a great ingredient to have in your sunscreen due to the benefits of using Vitamin C and SPF together! This little gem has been featured in the Best Skincare of 2021, so you know you need to try it (especially when it's on sale!). It's made with ginkgo biloba leaf extract to help the skin achieve a glowy and healthy-looking finish while incorporating Vitamin C for skin clarity and brightness. You can use this in your morning routine for days you want a lightweight and transparent sunscreen!
Review: "Easy to apply, little bit goes a long way, non-greasy (doesn't bead off when you sweat), skin feels hydrated immediately, citrus smell awesome, SPF makes great for day use for outside activities; shopping, sports, pool, meet-ups for lunch .. even under makeup to soften foundation look. Love it all day long."
NEOGEN Wine Lift PHA Gauze Peeling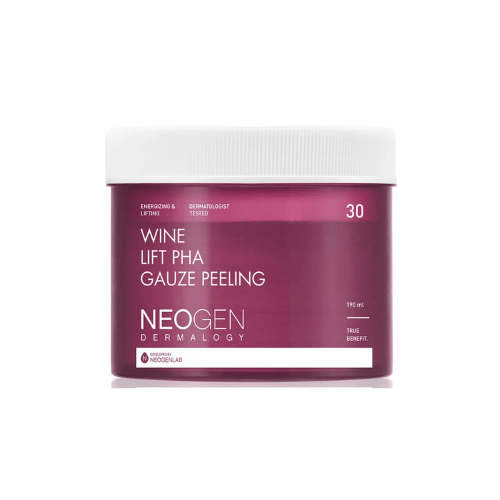 Sale Price: $28, $21
What is it: During the winter months, our skin can feel dry, leading to flakiness! Sometimes, we want a gentle yet effective scrub to get rid of dead skin cells. To do so, try the Neogen peel pads! Rowena mentioned in a previous video that these peel pads can provide gentle physical and chemical exfoliation, thanks to the pad's texture and the PHA formulated in the toner! It helps to remove dead skin cells, and improve skin texture, skin tone, and skin radiance. With the gauze side, glide it across your face in a gentle circular motion. Then, flip it over to the soft side and collect any debris that may be left over! Neogen also has different types of peel pads, so pick and choose based on your skin type and concerns!
Review: "I love these peel pads! Honestly, I used practically all of them and will be buying them again! Has a slight grape scent. The package is so nice, I will be reusing it for other creams. Not sure it's gentle enough for sensitive skin, but I have a combination to dry skin, I usually use a moisturizing face mask after it and it works great for me! I use it not so frequently, once a week. One of the main benefits is that it leaves your skin baby soft after you use it. Great size for the price! Loved the composition and the ingredients in it! Very good quality pads! I'm really impressed! I think it will help any skin ages."
Peter Thomas Roth Firm X Collagen Moisturizer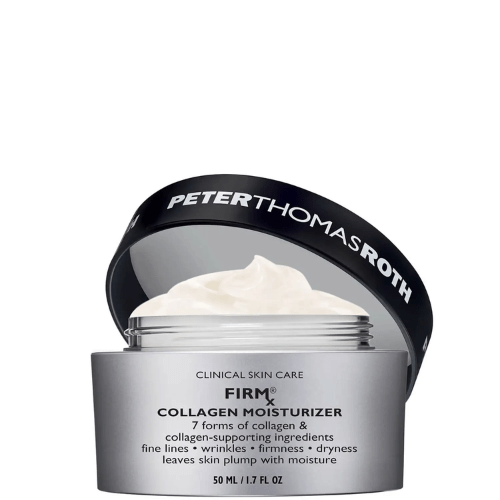 Sale Price: $88, $70.40
What is it: If you have dry and dehydrated skin, this is the perfect moisturizer for you! It is made with seven forms of collagen to help your skin feel smoother and hydrated. It also has hyaluronic acid and squalane for extra moisture and plumpness. But the best thing about this moisturizer is that it is great for those who want to start a slow-aging routine. If you are looking to target fine lines early on, make sure to try this moisturizer!
Review: "I love this product which targets most of the problems associated with aging skin. I cleanse my face and neck morning and night and then follow up with Firm. I have never used a product that has accomplished so much in a short time and I am a veteran of a lot of high-end skin care products. If it can do this much for my 73 year old face I can only imagine what it would have done for my younger skin had it been available long ago. It also lasted much longer than I thought it would as it doesn't take much to absorb into you skin and feel fabulous. I'm on my second jar and I cannot imagine ever swapping for another product."
Sunday Riley Saturn Sulfur Spot Treatment Mask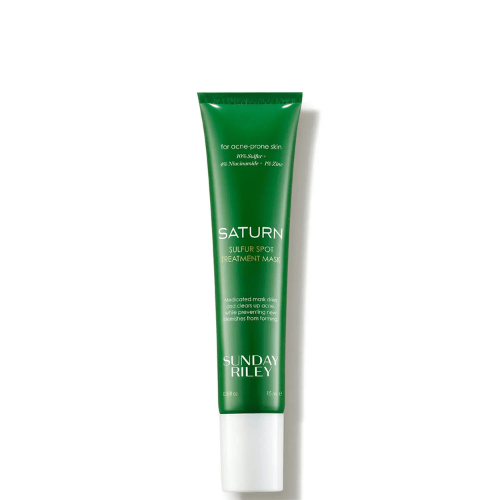 Sale Price: $20, $15
What is it: One of my biggest skincare concerns is sebaceous filaments and blackheads. But in comes this bad boy! This spot treatment is perfect for a gentle yet effective exfoliation of your skin concerns like pimples and blackheads. Made with sulfur, bentonite, and niacinamide, this product is going to diminish the appearance of breakouts and allow for a smooth and clear complexion.
*Tip: I love putting a light layer of this on my nose as a nose pack for my sebaceous filaments!
Review: "Just want to say first I have very oily skin and my skin can put up with a lot of exfoliation and is not sensitive. Having written that, I used this on my nose three nights in a row and it made the tiny blackheads on my nose disappear. Nothing has helped with the tiny blackheads before. I have used it on larger breakouts I get once a month, it's reduced the swelling but never brought the zit to a head. I would recommend if you have tiny blackheads."
Wander Beauty Mist Connection Essence and Toner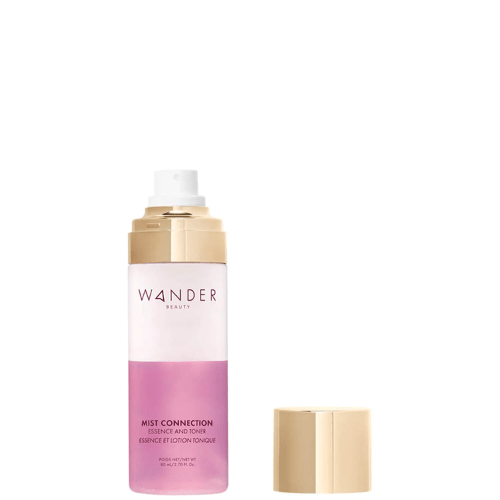 Sale Price: $40, $30
What is it: If you are looking to downsize your routine, this is a 2-in-1 mist that combines essence and toner steps to help you balance and moisturize your skin. Shake the product to blend the two formulas and enjoy the ultra-fine mist! The oil-based essence adds moisture and preps the skin for the rest of your routine, while the pink water-based toner helps to balance your skin's moisture and pH level. The product is formulated with niacinamide, adenosine, hyaluronic acid, and betaine to help your skin achieve its all-time best glow!
Review: "This is my third time to repurchase this mist. I absolutely love it! I use it every morning after washing my face. It is hydrating and preps my skin for the rest of my skincare. I've tried other essence/mists but I keep coming back to this one! Wander Beauty hit it out of the park with this product!"
See all products in our Shop My Shelf collection: https://shopmy.us/collections/public/114482
Want to see more discount codes? Check out the link: https://shopmyshelf.us/collections/51665
Sign up for our free online newsletter: https://bwth.in/newsletter
Shop all of our curated faves at: https://bwth.in/shop
Subscribe to our YouTube Channel for more information and product recommendations: https://bwth.in/subscribe