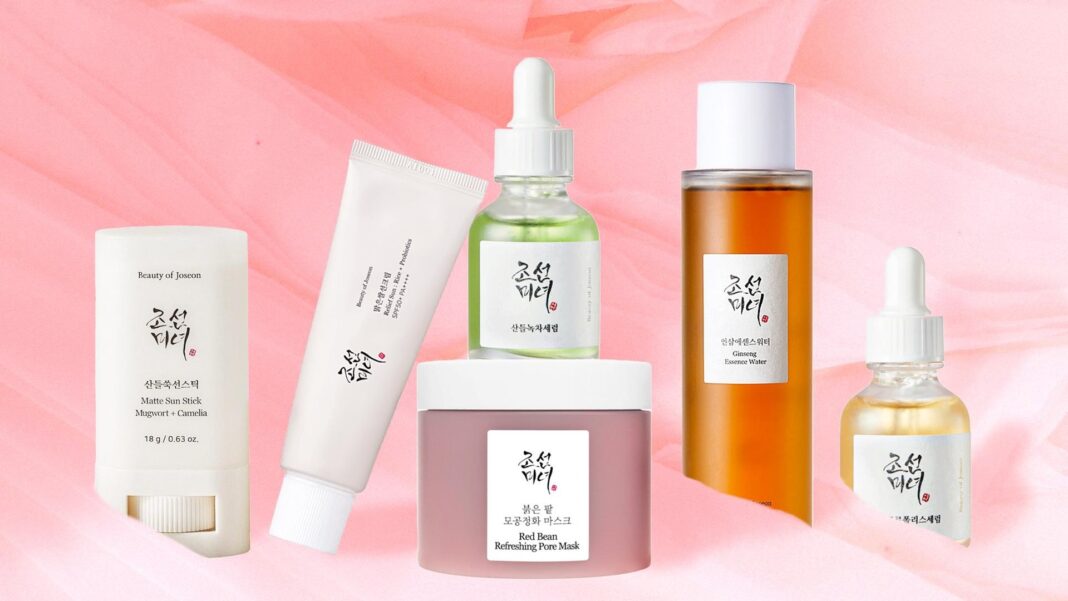 From YouTube to TikTok, Korean skincare brand Beauty of Joseon captivates skincare users worldwide! We can't help but wonder: what makes Beauty of Joseon products unique and worth the hype? Here's what you need to know about this K-Beauty brand!
Is Beauty of Joseon a Korean brand?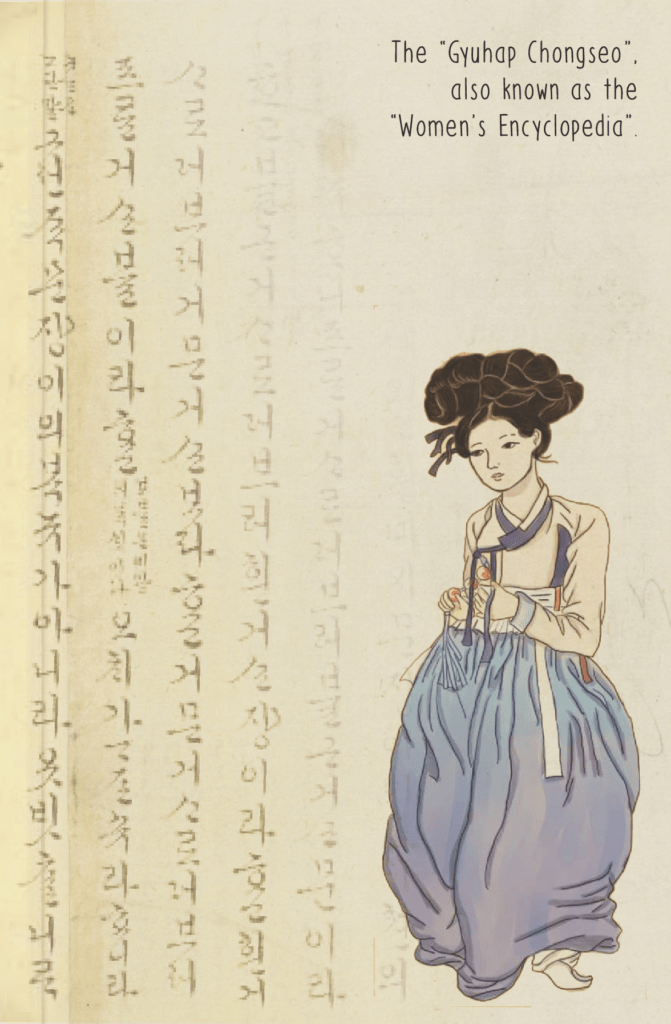 Beauty of Joseon is a South Korean skincare brand that started in the early 2010's. As the name suggests, this brand takes inspiration from the Joseon Dynasty, South Korea's longest, most influential and well documented historical period.
For the skincare brand, Beauty of Joseon takes great inspiration from the Hanbang (traditional herbal medicine) ingredients featured in a book called the "Gyuhap Chong Seo", a Women's Encyclopedia written by female scholar Bing Heo-gak Lee.
While the book served as a guide to all coming-of-age women for all subjects like domestic chores and child-rearing, it also contained beauty recipes and instructions for maintaining healthy, glowing skin – which is what the Beauty of Joseon took great inspiration from!
What are Beauty of Joseon products good for?
The Beauty of Joseon products are great for anyone looking to care for their skin without worrying about potential irritation or the quality of the products.
This K-Beauty brand is perfect for skincare beginners and advanced users alike. Each product uses a combination of Hanbang and scientifically backed ingredients to take the guesswork out of your routine.
What is Hanbang Skincare?
Hanbang skincare is any skincare product that includes Hanbang or "traditional herbal medicine" ingredients or goes through a traditional process of preparing ingredients (such as fermentation).
Each Hanbang ingredient has unique properties that can benefit the skin by addressing specific skin conditions and concerns – without irritation.
What are the main ingredients in Beauty of Joseon skincare products?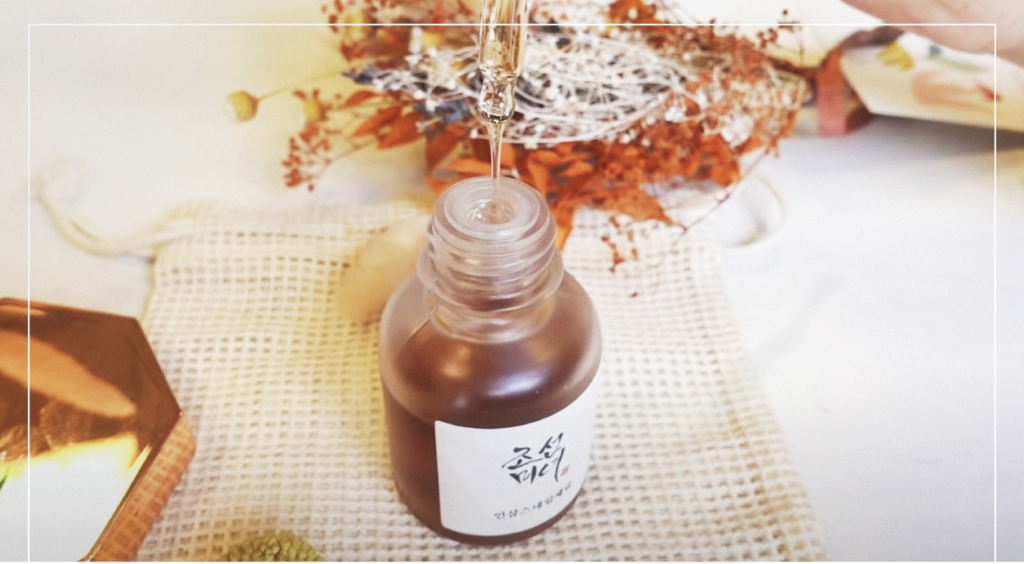 Since the Beauty of Joseon skincare products use Hanbang ingredients, you'll find formulations, including rice bran, Panax ginseng, green plum, propolis, green tea, snail mucin, or centella.
Alongside these Hanbang ingredients, you'll also find pairings with arbutin, hyaluronic acid, and niacinamide to give your skin a helping hand.
What age group is Beauty of Joseon for?
From your early 20s to your 40s and over, the Beauty of Joseon skincare suits all ages and skin types. As for determining whether the products are pregnancy or nursing safe, we recommend checking with a medical professional before using any of the products.
There's also a chance of experiencing potential irritation on the skin. If that sounds like you, we recommend patch-testing the product before use.
Is Beauty of Joseon a clean brand?
Although the definition of "clean" beauty varies from brand to brand, Beauty of Joseon can be considered a clean brand that's cruelty-free, hypoallergenic, and made with vegan ingredients.
Some exceptions include products containing propolis, snail mucin, and honey.
For a specified list, here's a list of vegan products from the brand (from the official BoJ website):
Is Beauty of Joseon Worth the Hype?
We'd say that Beauty of Joseon is very much worth the hype! This brand is user-friendly and affordable and uses thoughtful formulations to help your skin make the most of your skincare routine.
What are some of the most popular Beauty of Joseon products?
The Serums
Revive Serum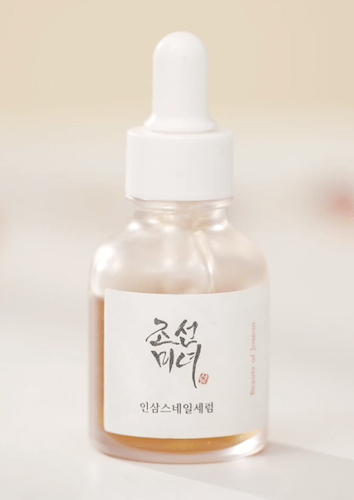 This repair serum uses calming and brightening ingredients like niacinamide, trehalose, snail secretion filtrate, and Panax ginseng to leave skin plump and hydrated.
Glow Serum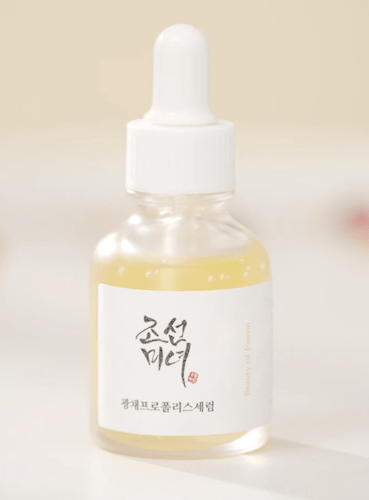 This powerful propolis and niacinamide serum helps relieve inflammation, even out skin complexion, and bring out your skin's inner glow.
Calming Serum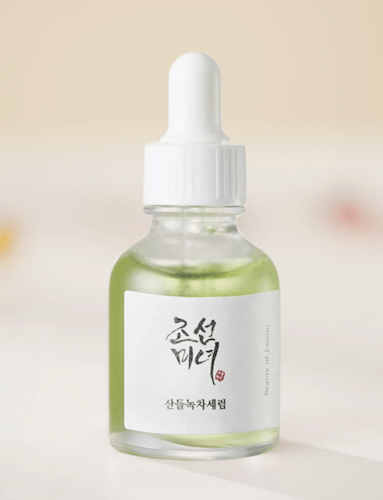 This lightweight serum is chock full of antioxidant-rich ingredients like green tea, mugwort, centella and propolis extract to soothe, calm and repair compromised skin back to health.
Glow Deep Serum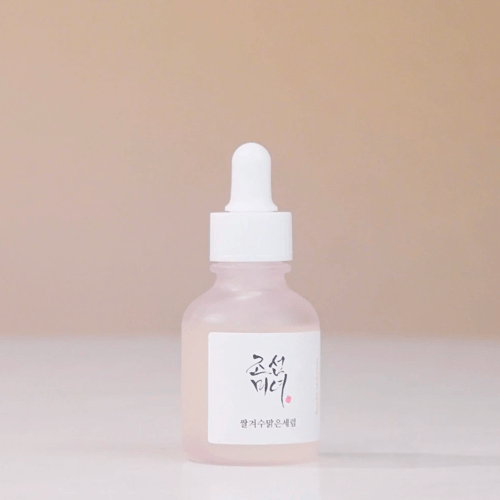 This watery and ultra-lightweight serum hydrates and evens out the complexion over time, thanks to rice bran water & Alpha Arbutin.
If you'd like to learn more about the serums, you can read our in-depth review about the Beauty of Joseon serums here.
Popular Sunscreens
Matte Sun Stick: Mugwort + Camellia (SPF 50+ PA++++)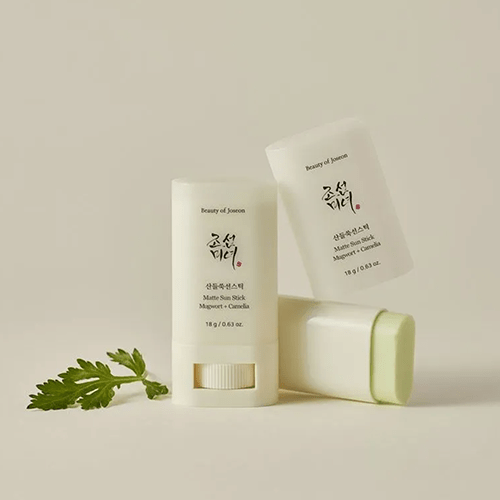 The sun stick is the brand's latest addition, but it's quickly drawing attention thanks to its unique mattifying formulation. This sun stick controls oils and infuses mugwort and camellia to calm skin without leaving behind a white cast.
Relief Sun: Rice + Probiotics SPF50+ PA++++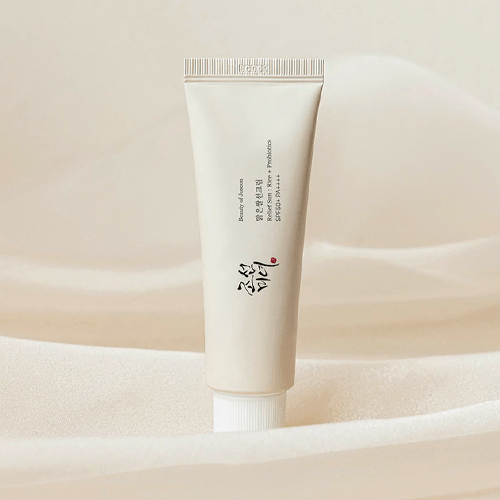 This gentle sunscreen combines the most advanced SPF filters with skin-brightening & nourishing rice and probiotics to leave skin looking glowing and well protected.
Beauty of Joseon Products that Even Your Mom Can Appreciate
Dynasty Cream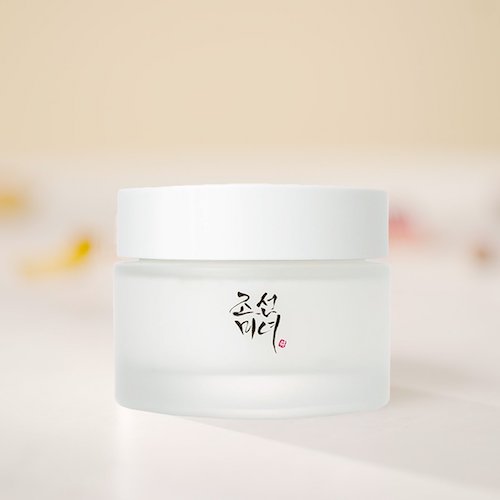 This nourishing, gentle, and buttery soft cream is what brought Beauty of Joseon to hype status! It contains a blend of ginseng, rice water, honey extract, squalane & ceramides for protected skin.
Revive Eye Serum: Ginseng + Retinal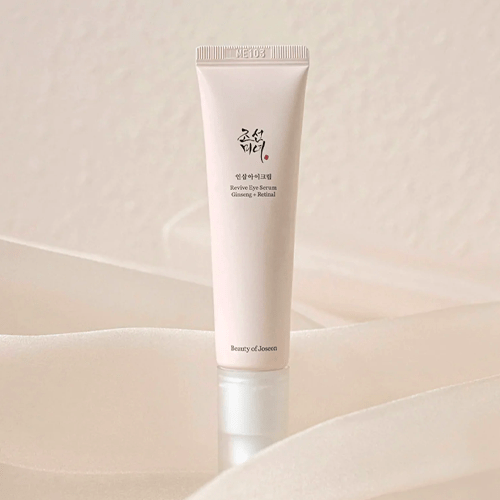 This innovative silky gel eye serum combines ginseng and retinal to nourish and minimize the appearance of fine lines and wrinkles around the eye areas – without the irritation.
Ginseng Essence Water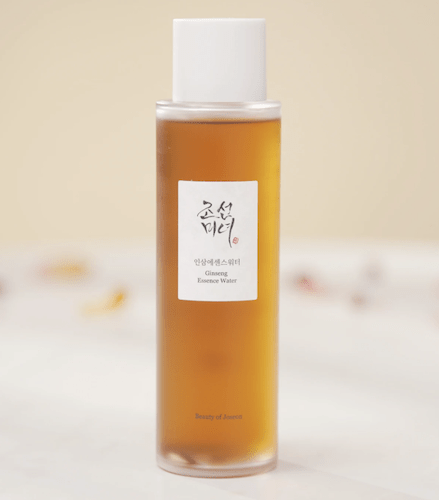 Formulated with ginseng, niacinamide, and panthenol, this watery toner is a go-to for revitalized and youthful-looking skin.
Perfect for the Springtime (or year round)
Red Bean Water Gel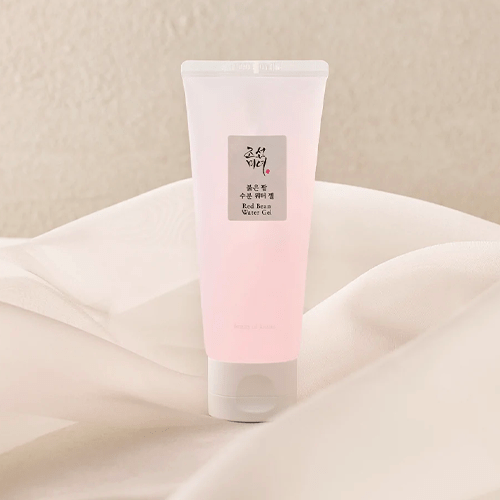 Oily and acne prone skin types will love this lightweight water gel moisturizer. Infused with red bean extract and a 3-peptide complex, this gel will hydrate and control oils in one step.
Radiance Cleansing Balm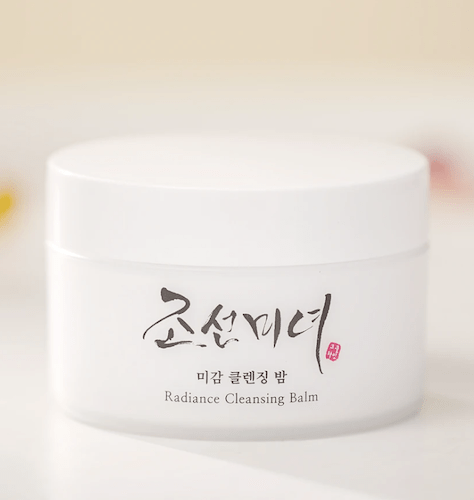 A sorbet textured balm uses rice bran water to cleanse away impurities and leave your skin noticeably brighter, softer, and positively radiant.
Red Bean Refreshing Pore Mask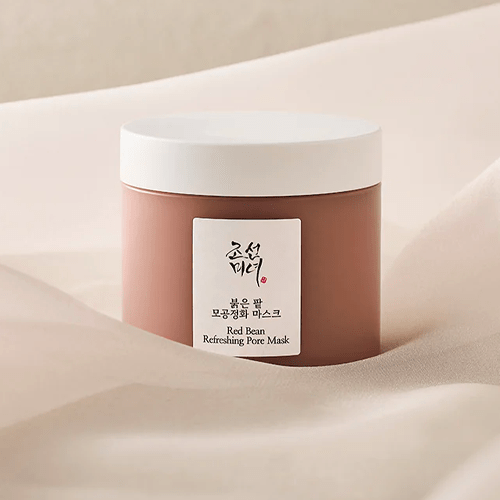 This is a soft mud mask infused with red bean and mung bean to soak up impurities and excess oils, all while leaving the skin calm and refreshed.
Want to learn more about Beauty of Joseon products? Check out our video:
See all products in our Shop My Shelf Collection: https://shopmy.us/collections/public/142831
Want to see more discount codes? Check out the link: https://shopmyshelf.us/collections/51665
Sign up for our free online newsletter: https://bwth.in/newsletter
Shop all of our curated faves at: https://bwth.in/shop
Subscribe to our YouTube Channel for more information and product recommendations: https://bwth.in/subscribe