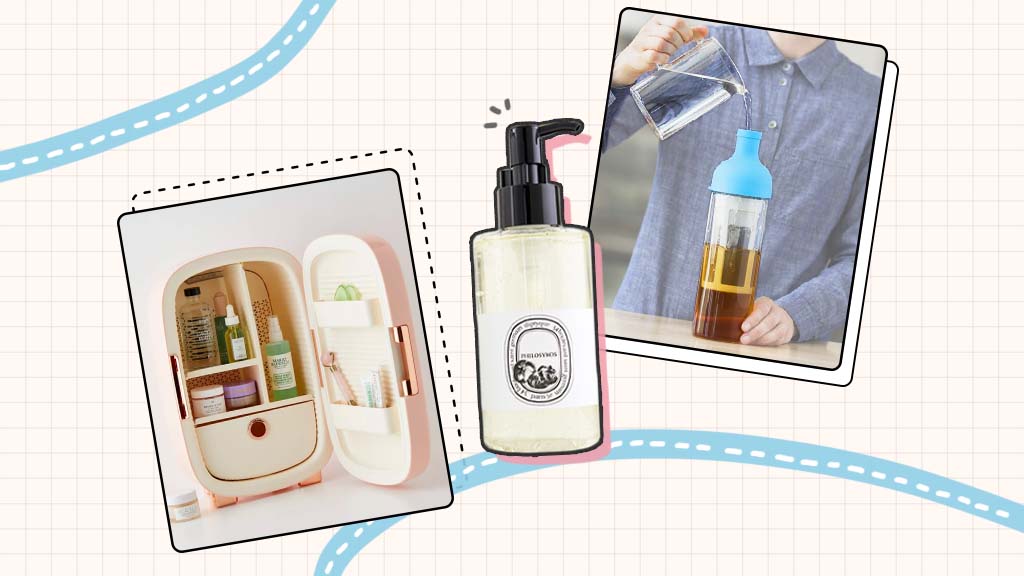 Stress is inevitable, but it doesn't have to end up in a negative mindset. Healthy amounts of stress are great for motivating you to finish tasks and overcome challenges. But when too much keeps you feeling mentally and physically exhausted, that's when you need some relaxing. Curious about our team's picks? Here are some of our favorite self-care and wellness items that make us feel happy.
Pinkoi Monthly Schedule Notebook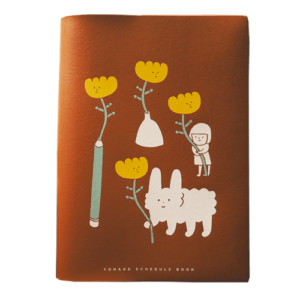 What is it: A leather bound A5 schedule book with blank spaces for creating monthly and weekly plans
Review: "People have different thoughts regarding empty notebooks since they have more space to write freely. I prefer notebooks with guidelines, boxes, and prompts since it motivates me to fill out. This notebook has grids and boxes with spaces to fill out the dates so I can fill up all the pages without wasting paper (as opposed to notebooks with the year already filled in). I enjoy writing to-do lists or checklists to help inspire me to complete the tasks for the day. As for the self-care aspect, I like to write three things I appreciate for that day since you can come up with many things, and you won't feel as negative as you were before writing. I also appreciate that a Taiwanese graphic designer designed the notebook, so the little graphics on the pages make it fun to write in." — Tracy, Graphic Designer
Ouai Scalp and Body Scrub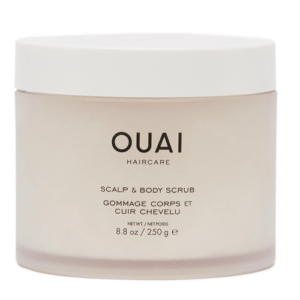 What is it: A sugar crystal exfoliating scrub for cleansing the scalp and softening the skin.
Review: "After Fel and Ro featured this product in the self-care video, I decided to try it myself for my stressed fine hair. I like using it twice a week along with a head massager brush to give my hair some volume and my scalp a deep cleanse. And the way my scalp feels so fresh after using the citrus-floral scent leaves me relaxed after a long day of work. If you're looking for a wellness product, I can't recommend this enough!"— Claire, Video Editor
Muji A6 Planner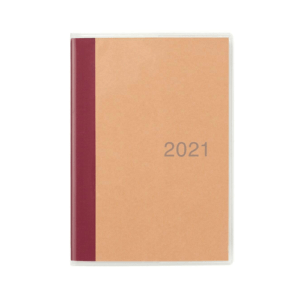 What is it: A free planner/schedule notebook with gridded pages and space for filling out 15 months and 65 weeks
Review: "I like to jot things down on paper whenever I feel stressed. I feel it really helps me transfer my thoughts and ideas, so I'm not overwhelmed 24/7. My cousin gave me this Muji Planner over the summer, and I can't thank her enough! I love how there's room to organize my meetings and tasks, and plenty of space for my daily checklists, occasional doodles, and what I call — creative blasts! Plus, the cover gives me a place to insert anything memorable along with these adorable Hello Kitty planner stickers! I always recommend Muji notebooks and planners to my friends. Side note, I love their pens!" — Isabel, Beauty Editor
Teami Luxe Mini Beauty Refrigerator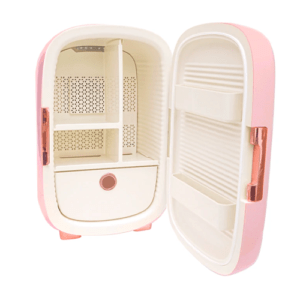 What is it: Sleek luxury styled mini refrigerator with multiple shelves and drawer compartment
Review: "I never thought a skincare fridge would be something I'd ever need (or buy), but since I made the purchase, I admit I love it a lot more than I expected. It's perfectly sized, so it doesn't take too much space on your bedroom shelf, but it can fit a good amount of skincare products! Might I also add that it's great for small beverages too? Ever since I got the fridge, it's completely changed up my skincare routine since I love the feeling of the cooled eye creams and serums! I also love how it's super cute both inside and out and the moment of seeing my organized skincare products somehow makes me happy!" — Lucy, Motion Graphics Animator
Hario Cold Brew Bottle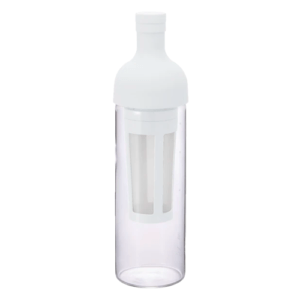 What is it: A portable glass and silicone bottle with removable filter for making cold brew coffee
Review: "When I got this bottle, I didn't know how useful it is for making iced tea too! Instead of coffee beans, I like to use my favorite Taiwanese tea leaves for this bottle and it works really well. Since this bottle has a detachable filter, I like to watch the tea leaves steeping into the water as I wait. But the waiting process never seems long to me – the thought of making delicious tea in a beautiful carafe style bottle makes me look forward to drinking it! well. And in case you're wondering, my favorite tea is Sun Moon Lake High Mountain Oolong Tea"— Amber, Video Editor
Kao Megurism Health Care Steam Warm Eye Mask (Rose)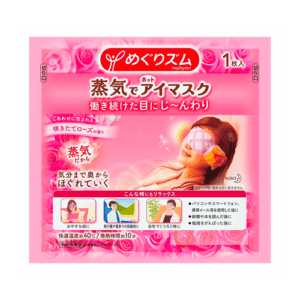 What is it: Self-heating therapeutic eye mask for on the go
Review: "Since I'm sitting in front of a computer screen nearly all day, I can feel my eyes get strained and exhausted. Even waking in the mornings occasionally triggers eye strain and a migraine that lasts for the rest of the day. Ugh! That's why I've been enjoying these steam masks for wellness, especially as a way to destress and prepare for a good night's rest. When you open the packaging, unfold the eye mask, and secure it over the eyes, the heating system starts activating almost immediately. I love that it relieves my eyes while the rose scent provides nice aromatherapy to help me relax. Personally, I love to put on some relaxing white noise ambiance during this time to help me ease to sleep in no time." — Deb, Beauty Editor + Video Editor
Diptyque Philosykos Body Gel & Lotion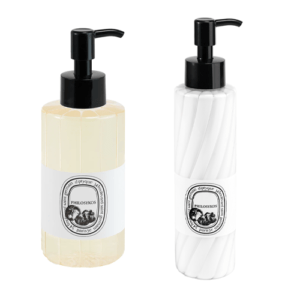 Body Lotion:
Body Gel:
What is it: Lightweight milky lotion and lavish gel-to-silky foam cleanser that leave skin feeling soft and moisturized
Review: "Lately, I've been loving this Body Gel and Lotion, especially after a long day at work or on weekends as part of my shower routine! It smells like a tree garden with a base that smells slightly like coconut. I like that it doesn't smell too strong or overpowering. Instead, it's like, "the weather's nice, but I'm going to stay at home and snuggle in bed with a book while the sunlight is shining through my window" type of smell. I find this perfect whenver I need some self-care during the night or during the weekend." — Jane, Video Editor
Shop all of our curated faves at: https://shop.beautywithinofficial.com/
Subscribe to our YouTube Channel for more information and product recommendations: youtube.com/c/BeautyWithin