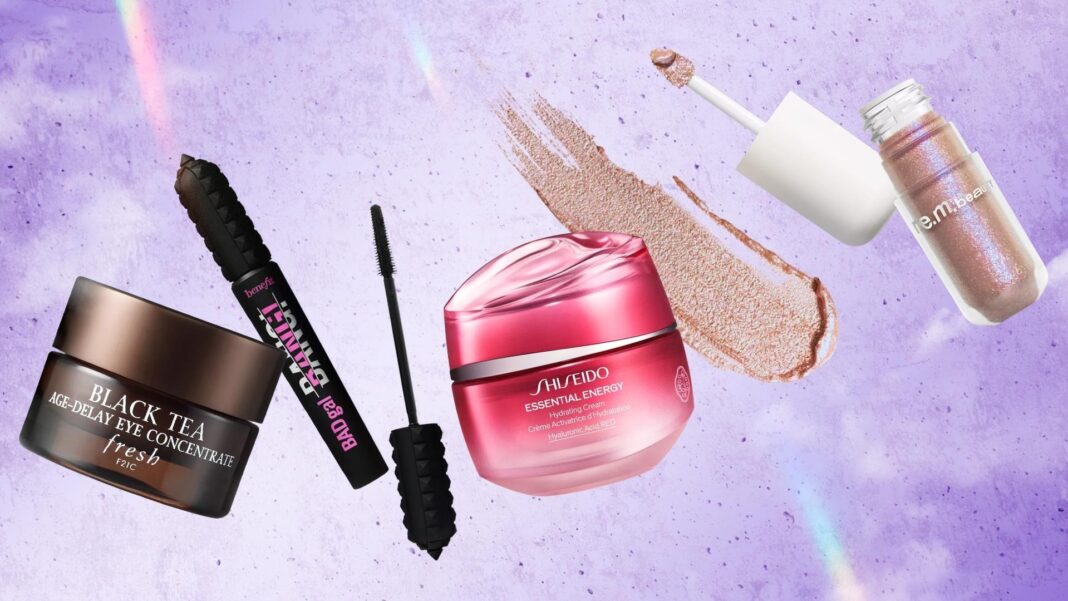 The Ulta 21 Days of Beauty 2023 is officially here! Ulta will be providing 50% off discounts for your favorite beauty products in skincare, makeup, body care, hair care, and more!
For this article, we wanted to round up some beauty finds we love so you can grab them when available! Wondering what we're going to add to cart? See our picks below!
And if you need more inspiration, you can check out our article on Ulta picks earlier this year here.
Ulta 21 Days of Beauty 2023 Sale Details:
You have from now until September 16 to score 50% off your favorite beauty and skincare products from select popular brands like FENTY Beauty, Clarins, Peter Thomas Roth, and more! You can view the sales as they happen here.
Be sure to mark your calendars and hurry, because you'll have 24 hours to check out before the next batch of products take their place!
For this year's sale, we handpicked some of the top products that'll be worth spending your precious coins over. Here's what you can expect!
Our Top Beauty Product Picks for the Ulta 21 Days of Beauty 2023 Sale
Week 1 (August 27- September 2)
August 29: Peace Out Salicylic Acid Acne Day Dots
If you've been waiting to buy these pimple patches but stopped yourself because of the hefty price, now's the time to grab them while they're half off!
These popular acne day dots are super thin to easily conceal your blemishes, while encapsulated salicylic acid, retinol, and aloe vera work their magic to minimize the appearance in six hours. And our word of advice? You'll want to stockpile these babies when you can – they're incredibly effective!
August 30: Stila Stay All Day Smudge Stick Waterproof Eyeliner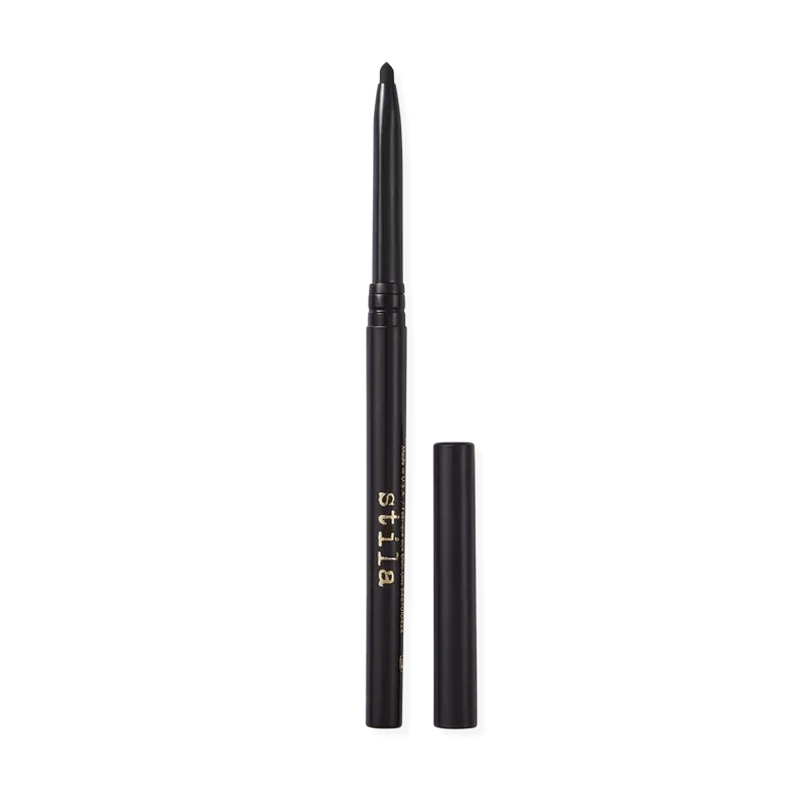 Your search for a long-lasting and waterproof eyeliner is over! This smudge-proof and soft eyeliner is bold, pigmented, and made to last long, so you can confidently go about your days without worrying about the color fading and smudging away. This baby's available in twelve shades, so you can find the best pigment for perfecting your daily or bold look!
August 30: Beekman 1802 Midnight Milk Better Aging Sleep Mask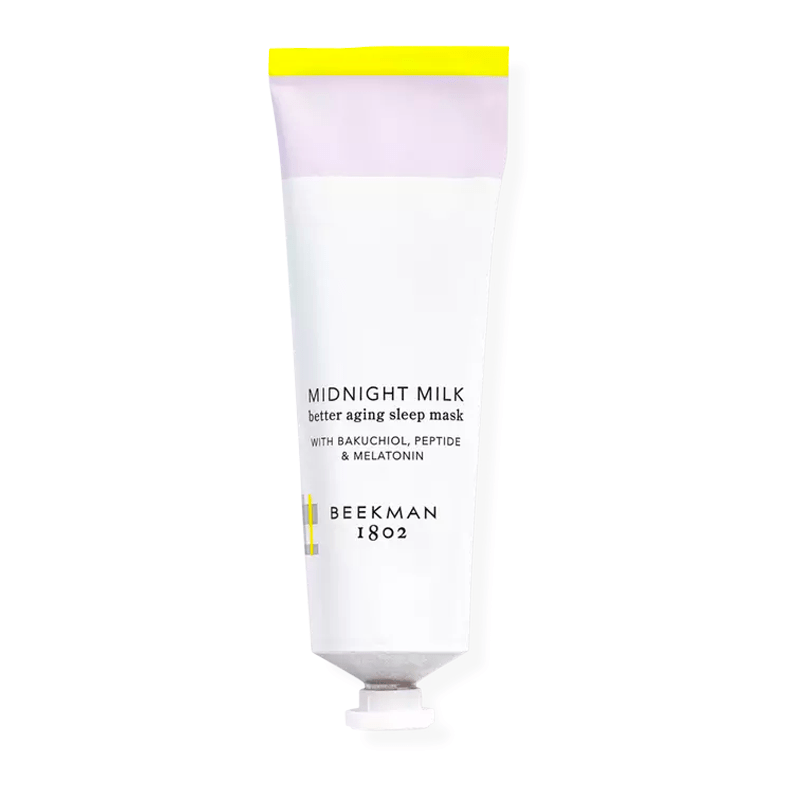 What's the secret to plump, youthful-looking, and radiant skin? Peptides! Luckily, this sleep mask is chock-full of peptides and works with goat's milk, retinol alternative bakuchiol, and melatonin to gently resurface and restore lost skin firmness, elasticity, and hydration while you get your beauty rest. And can we say how dreamy the cream looks with its lavender hue?
September 1: OSEA Undaria Algae Body Butter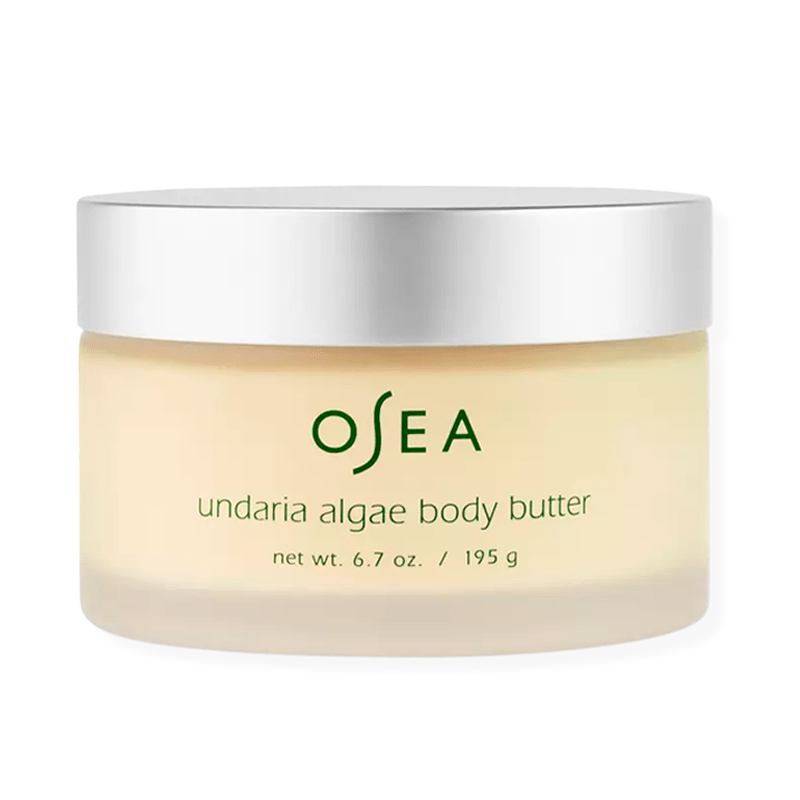 As the year is almost ending, the cool weather will make you want to stock up on some nourishing body care products for some loving care. So, how does the OSEA Undaria Algae Body Butter sound?
This luxurious and ultra-rich body butter slides on and absorbs quickly to relieve chapped and dry skin. You'll be left with smoother, hydrated, and softer skin almost immediately after application, thanks to a combination of sea and earth-based ingredients such as Undaria seaweed, shea butter, and ceramides.
September 1: Clarins Total Eye Lift Firming & Smoothing Eye Cream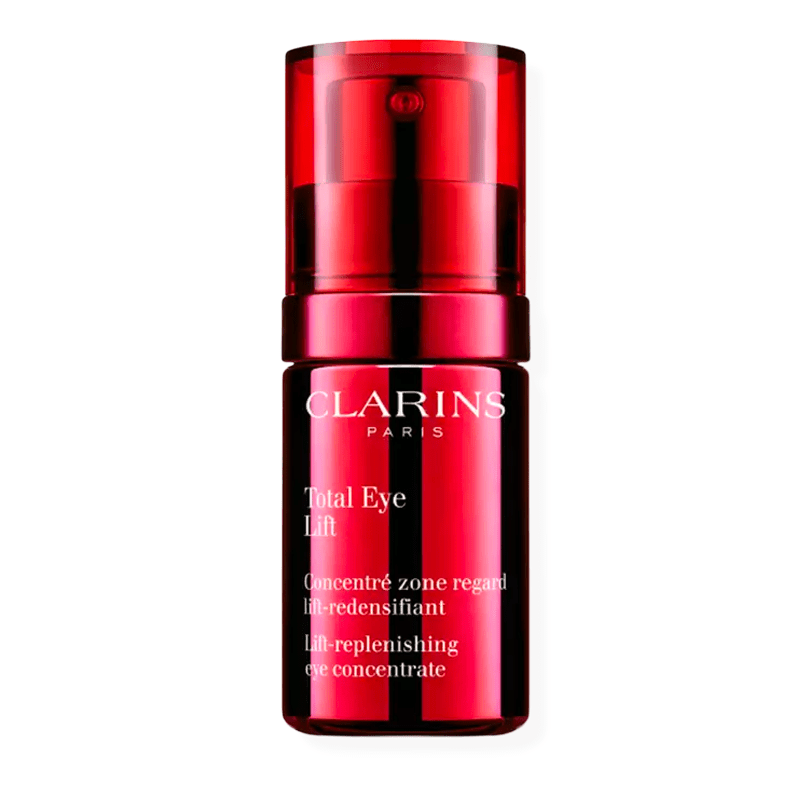 Anyone needing a gentle eye cream designed to smooth, even out dark circles, and improve the appearance of fine lines and wrinkles around the eyes can try the Clarins eye cream.
This luxurious, lightweight balm melts into the skin. At the same time, the airless bottle ensures your skin receives the most from its ingredients, including Organic Harungana Extract, Horse Chestnut, Shea Butter, D-Panthenol, and Guarana extracts.
September 2: Benefit Cosmetics Precisely, My Brow Pencil Waterproof Eyebrow Definer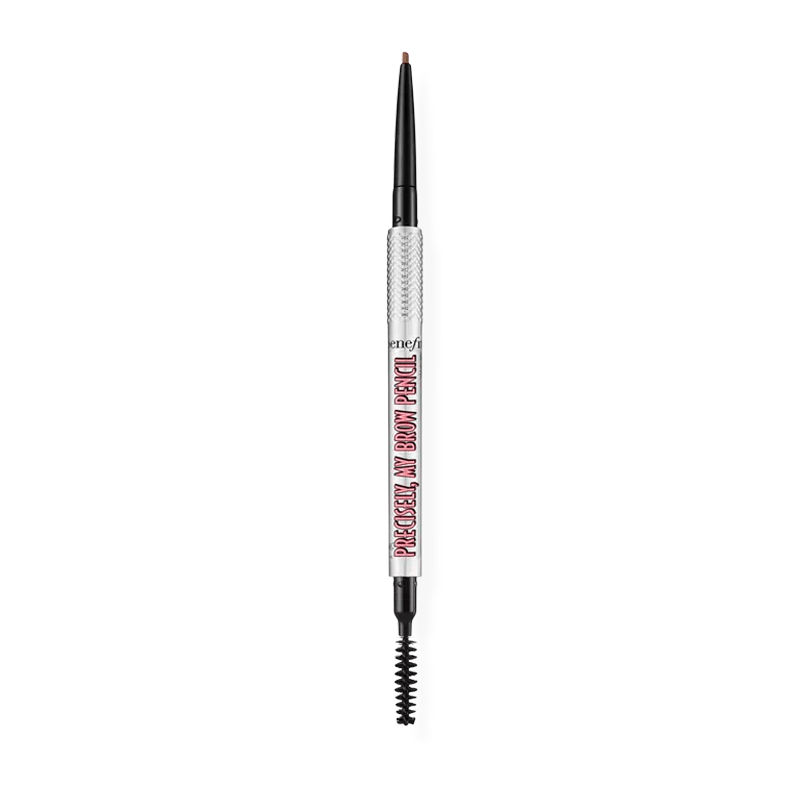 This is a classic must-have in any makeup bag! For defined eyebrows, this precise eyebrow pencil comes in twelve shades, has a retractable angled tip, and a waterproof formula to ensure your eyebrows come out defined, put together, and lasting all day long. This is a team Beauty Within crowd favorite, so why not take advantage of the offer?
September 2: FENTY BEAUTY by Rihanna Kilawatt Freestyle Highlighter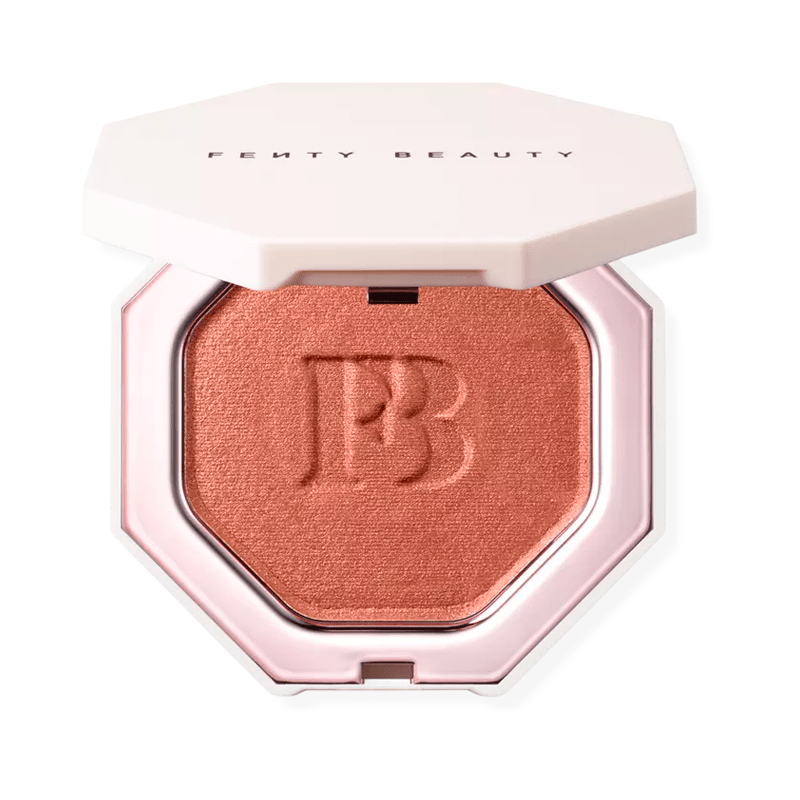 Here's a highlighter that will make you POP. The FENTY BEAUTY Kilawatt Freestyle Highlighter is a highly pigmented cream-powder hybrid that comes in solo or duo-paired colors for giving your makeup look a dramatic glowing boost. The highlighter is lightweight and long wear, so you'll look your absolute glowing best all day long.
Week 2 (September 3- September 9)
September 3: Too Faced Born This Way Super Coverage Multi-Use Longwear Concealer
This concealer is about to change up your entire makeup routine! The weightless 4-in-1 concealer not only conceals, contours, highlights, and retouches, but you can rely on its full coverage and hydrating formula (with coconut water, alpine rose, and hyaluronic acid) to leave your skin looking flawless, never cakey, and long-lasting throughout the day.
It's also non-comedogenic, oil-free, vegan, and doesn't give a flashback – perfect for all skin types! As for the shades, this product currently has thirty shades for you to select from.
September 4: Fresh Black Tea Age-Delay Eye Concentrate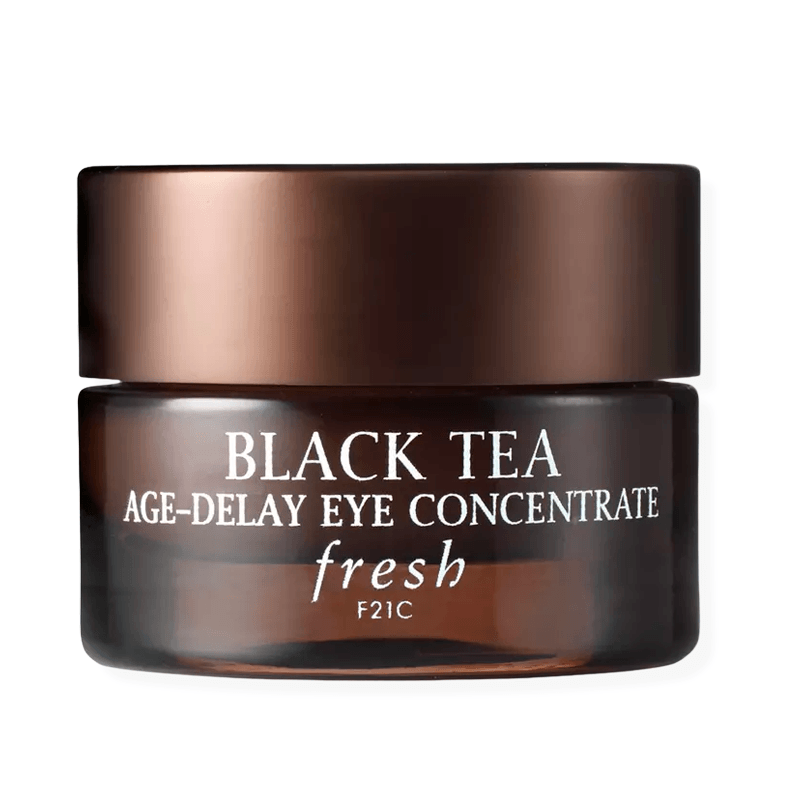 Don't underestimate this tiny eye cream because it's highly concentrated and designed to nourish your eye area. This potent eye cream is luxurious and rich with antioxidants from black tea and noni fruit juice to improve the look of dark circles, puffiness, and fine lines around the eye.
And in case you're wondering, this eye concentrate cream is fast absorbing and doesn't pill when applied under makeup.
September 4: R.e.m. beauty Midnight Shadows Lustrous Liquid Eyeshadow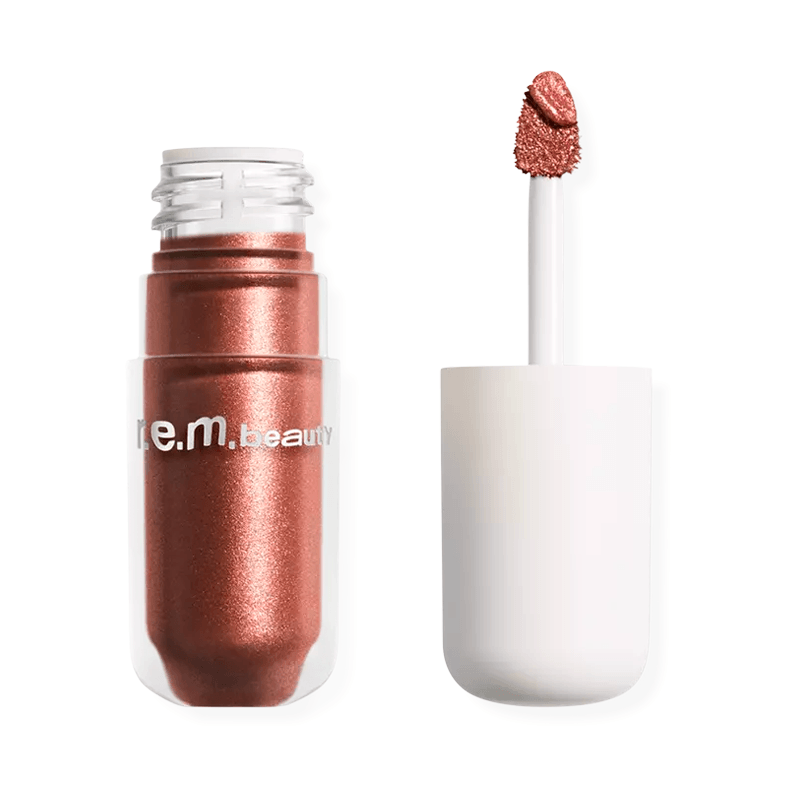 This luxe gel liquid eyeshadow does more than dazzle – it stays on! The highly pigmented eyeshadow comes in eleven neutral and bold shades (all tinged with a metallic, sheer, or iridescent finish) to complete your dynamic head-turning look. Best of all, this baby's vegan, waterproof, and crease proof, so you can look great all day and/or night long.
September 6: Shiseido Essential Energy Hydrating Cream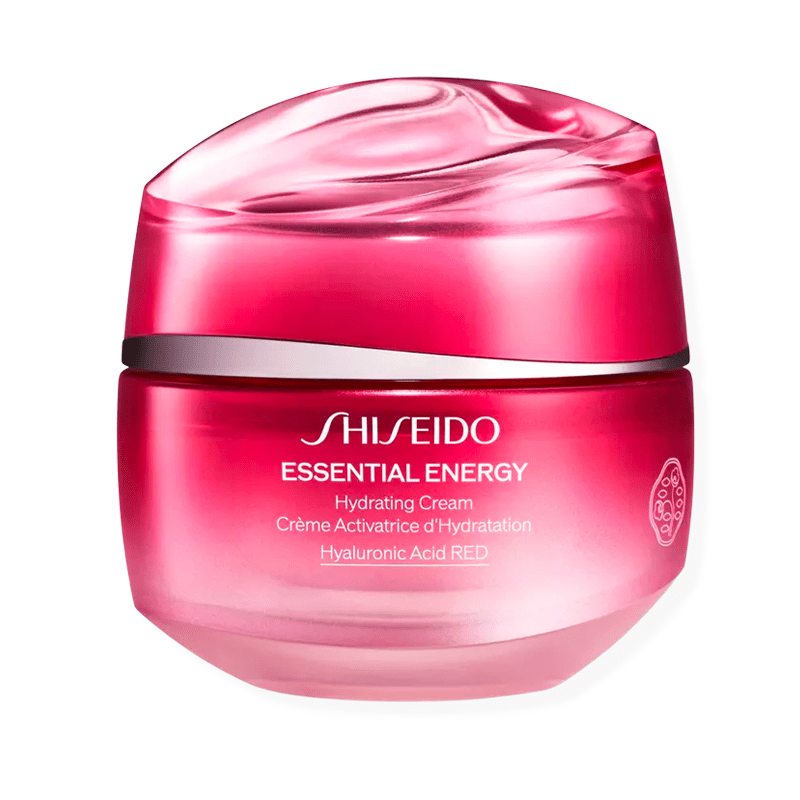 If you've been wanting to try out this cream, be sure to mark your calendars! This lightweight cream has a delightful texture and keeps hydration locked in all day, thanks to micronized hyaluronic acid and ginseng root extract.
The cream is also great for all skin types, so it won't leave oily skin types feeling oilier and dry skin types drier -making this the perfect product for stocking up in time for the incoming cold weather.
September 6: Live Tinted SUPERHUE Hyperpigmentation Serum Stick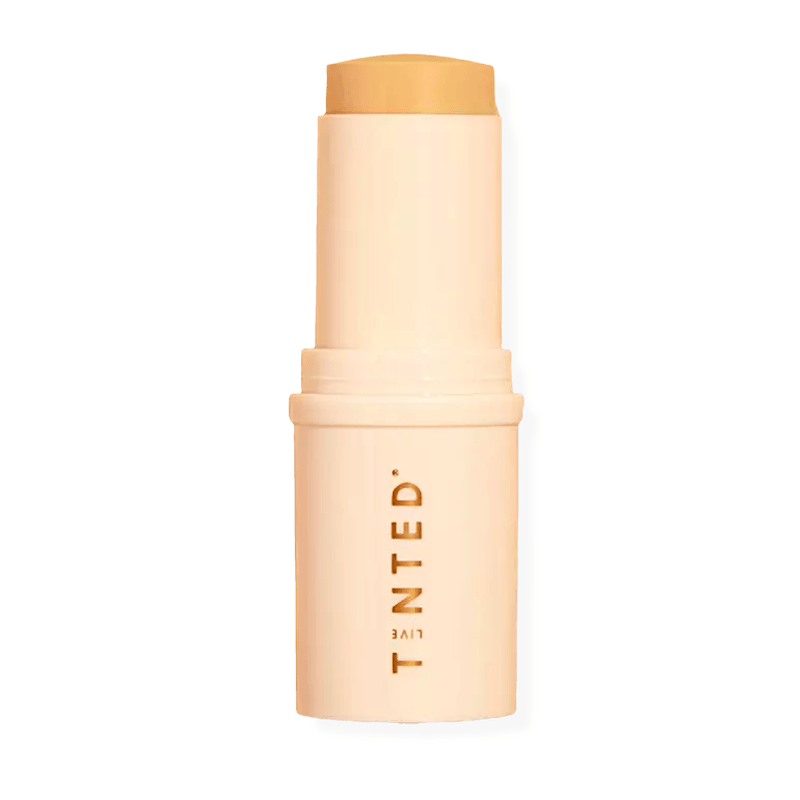 Targeting stubborn hyperpigmentation never got easier! This serum stick is an innovative product for helping to fade signs of dark spots and hyperpigmentation from sun damage and acne.
With the help of niacinamide, bakuchiol, glycolic acid, and licorice root extracts, this solid balm-to-serum stick cools upon application and relieves inflammation on the skin. Apply consistently and watch your hyperpigmentation eventually go away!
September 7: Clarins Double Serum Eye Firming & Hydrating Concentrate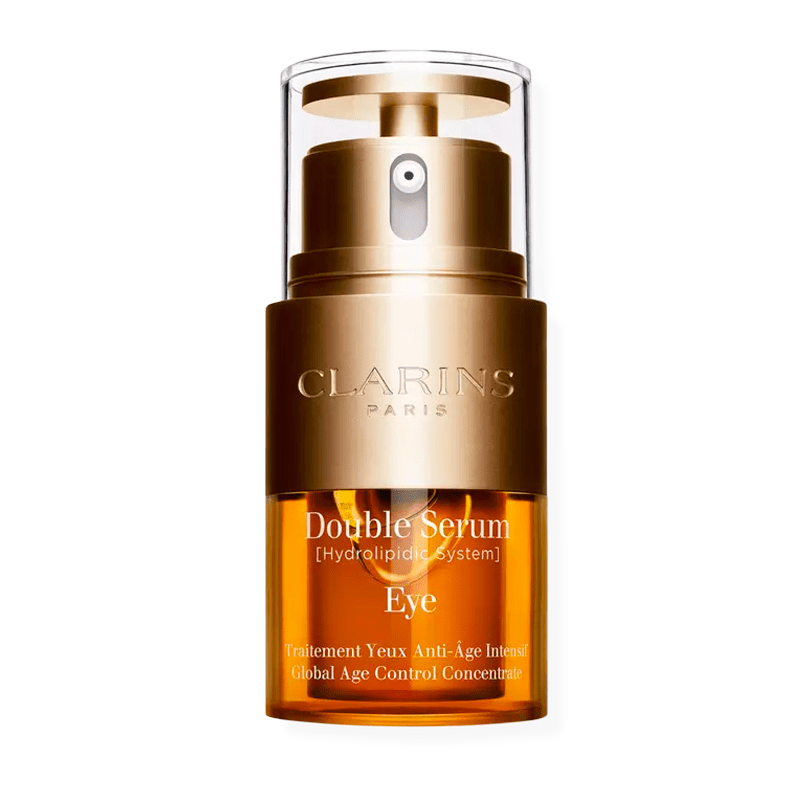 Here's another golden product for your eye area! Like the best-selling double action serum, the Clarins Double Serum Eye Firming & Hydrating Concentrate is a two-in-one formula infused with 13 plant extracts to improve the appearance of fine lines for hydrated and youthful-looking eyes. You'll be sure to look more awake and illuminated over time.
September 8: Peter Thomas Roth Water Drench Hyaluronic Cloud Rich Barrier Moisturizer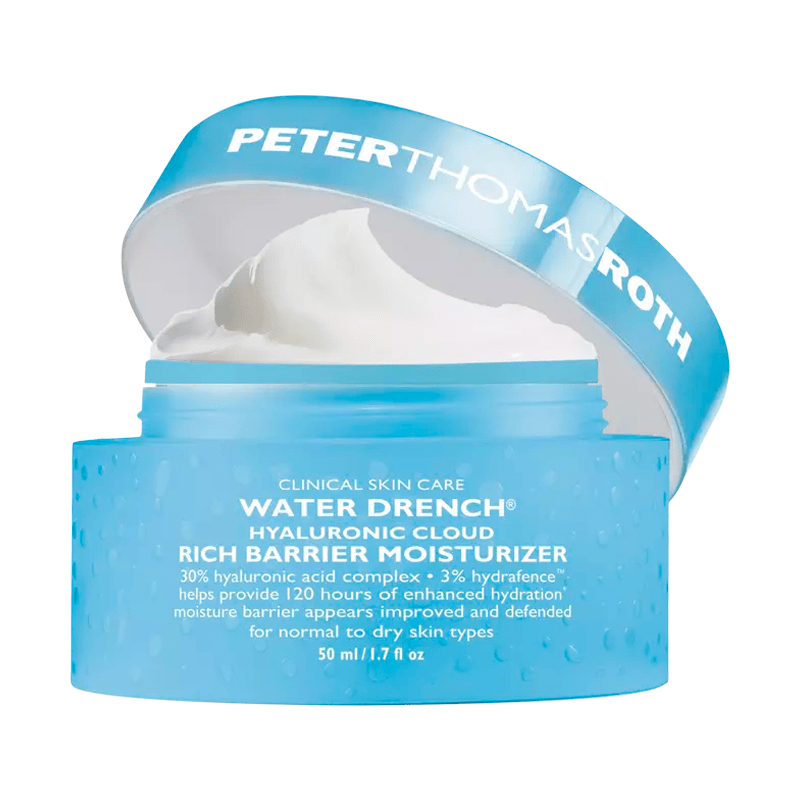 If you're looking for a moisturizer that instantly soaks into your skin and leaves behind deeply hydrated and plump skin, this Cloud Rich Barrier Moisturizer is a must-buy!
The fragrance-free cream infuses a 30% Hyaluronic Acid complex to drench your skin and flood dehydrated, dry, red and irritated skin with moisture that'll make you and your skin breathe a sigh of relief.
September 9: IT Cosmetics CC+ Nude Glow Lightweight Foundation + Glow Serum with SPF 40
This skincare-makeup hybrid product will make your nude skin look even better, and we're ready to cash in! The Nude Glow Lightweight Foundation provides medium coverage while infusing niacinamide, hyaluronic acid, and green tea extract to leave behind a flawless-looking, hydrated face.
And for anyone worried about sun projection, this skin tint uses chemical sunscreen filters to give your skin SPF40 protection to enjoy the glow wherever you go.
Week 3 (September 10 – September 16)
Septemer 11: It Cosmetics Bye Bye Breakout Salicylic Acid Acne Serum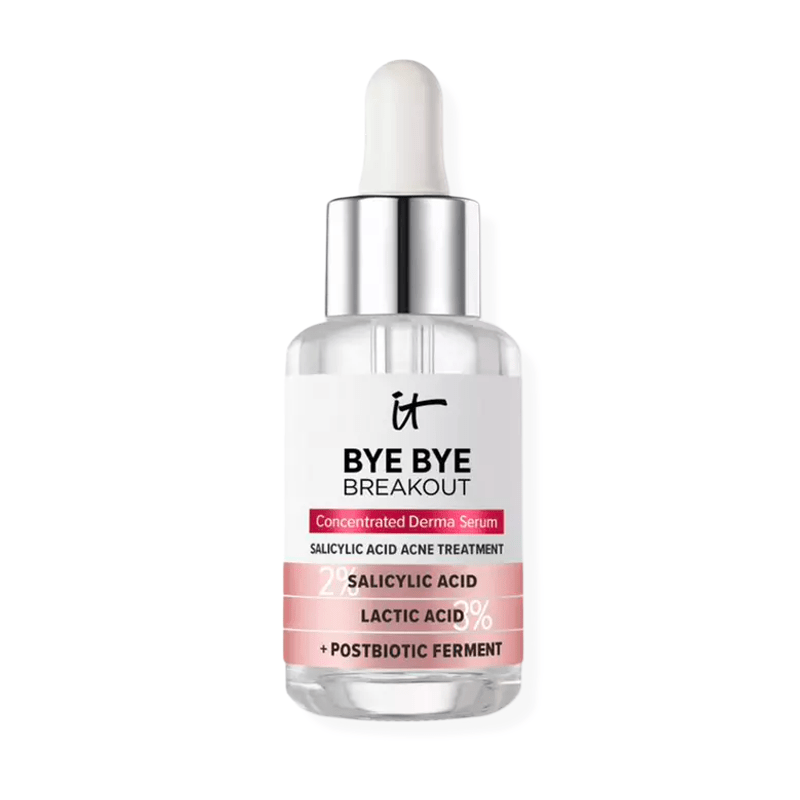 If you're tired of using different products to treat all stages of your pimple, this It Cosmetics Acne Serum has you covered! This small bottle of wonder gets our approval for delivering amazing results, no matter what type of pimple you have.
The serum contains salicylic acid for tackling emerging or active breakouts, while lactic acid and postbiotic ferment help to calm the inflammation down and lighten up any hyperpigmentation left over after the battle. You'll also love that this product is perfect for sensitive skin types and works quickly to reduce your pimples visibly.
September 12: Murad Rapid Dark Spot Correcting Serum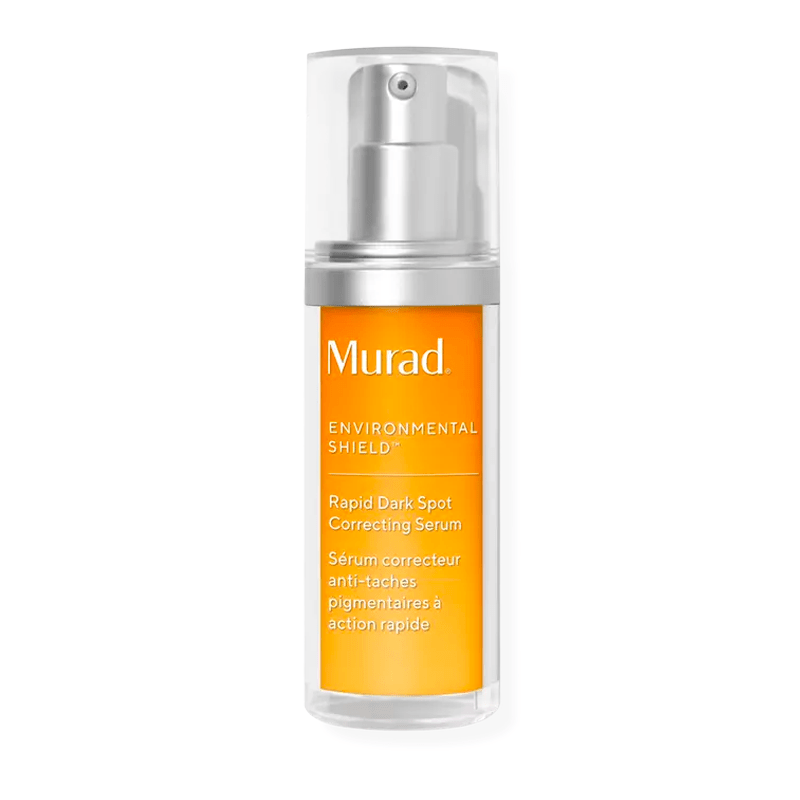 This will be your chance to grab this popular Murad serum to treat and tackle signs of dark spots and discoloration from hyperpigmentation. The daily serum uses gentle but highly effective ingredients such as patented resorcinol and glycolic acid to resurface the skin and fade hyperpigmentation from all layers of the skin. Be sure to follow up with sunscreen in the mornings!
September 12: Kiehl's Since 1851 Rare Earth Deep Pore Cleansing Mask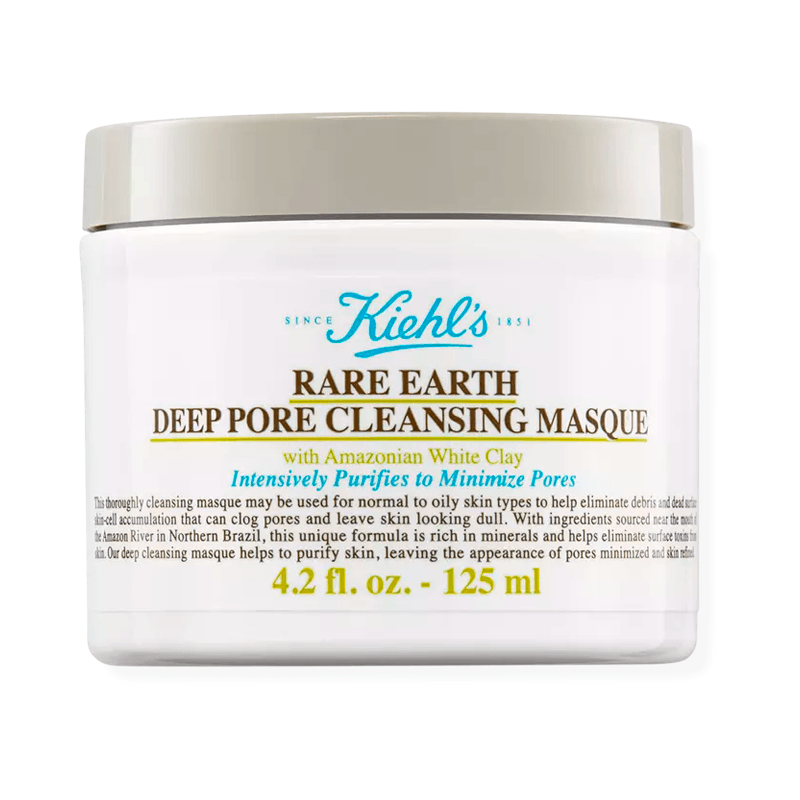 This Kiehl's Deep Pore Cleansing Mask is a crowd favorite for mopping up excess sebum, reducing the appearance of enlarged pores, and leaving skin feeling soft and radiant.
Made with sustainably sourced Amazonian White Clay and aloe, the mask is perfect for all skin types (even the most sensitive). It also gently works to simultaneously remove impurities and blackheads without stripping the skin of oils. And don't be fooled by the container size – a little definitely goes a long way!
September 13: PMD Personal Microderm Pro Microdermabrasion Tool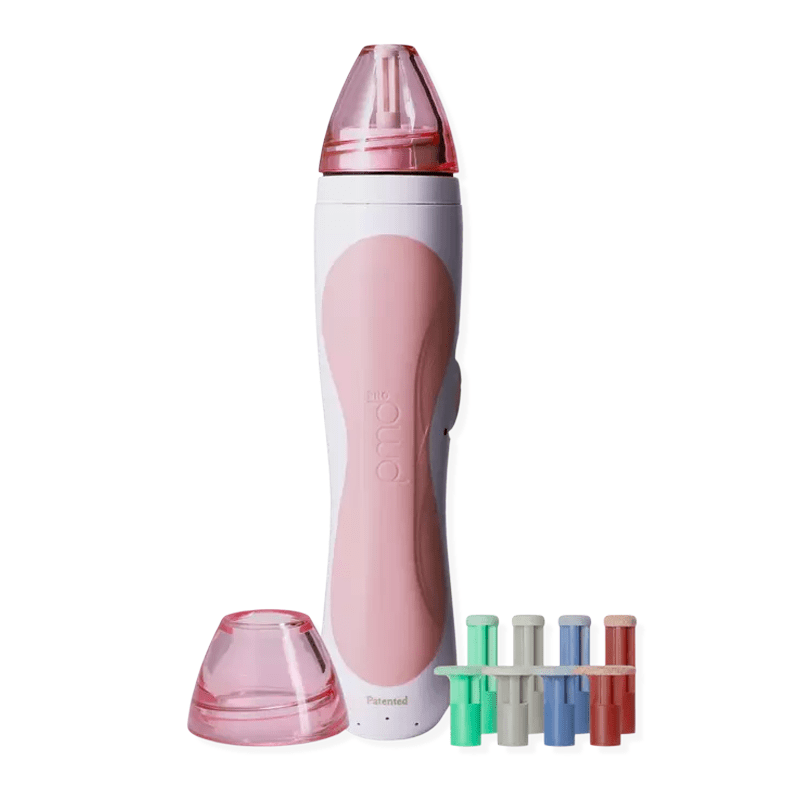 If going to a specialist is too much of a hassle for you, this at-home Microdermabrasion tool could be a helpful investment – given that you follow the directions!
This tool provides professional-level exfoliation for your skin to unveil youthful-looking skin that will leave you glowing and help your skin care products absorb better so you can look your best every day. Blemishes? Gone. Enlarged pores? Who's she?
September 14: Tula Blurring & Moisturizing Filter Primer
Here's a primer that helps give your skin a beautiful base for makeup and will make your skin radiant for a lit-from-within look.
The primer infuses chia seed, licorice, and a Super6 blend of prebiotic and probiotic extracts to improve skin health, tone, texture, and hydration. This primer comes in five shades to suit most skin tones and has a non-comedogenic formula that won't clog pores.
September 15: Benefit Cosmetics BADgal BANG! Volumizing Mascara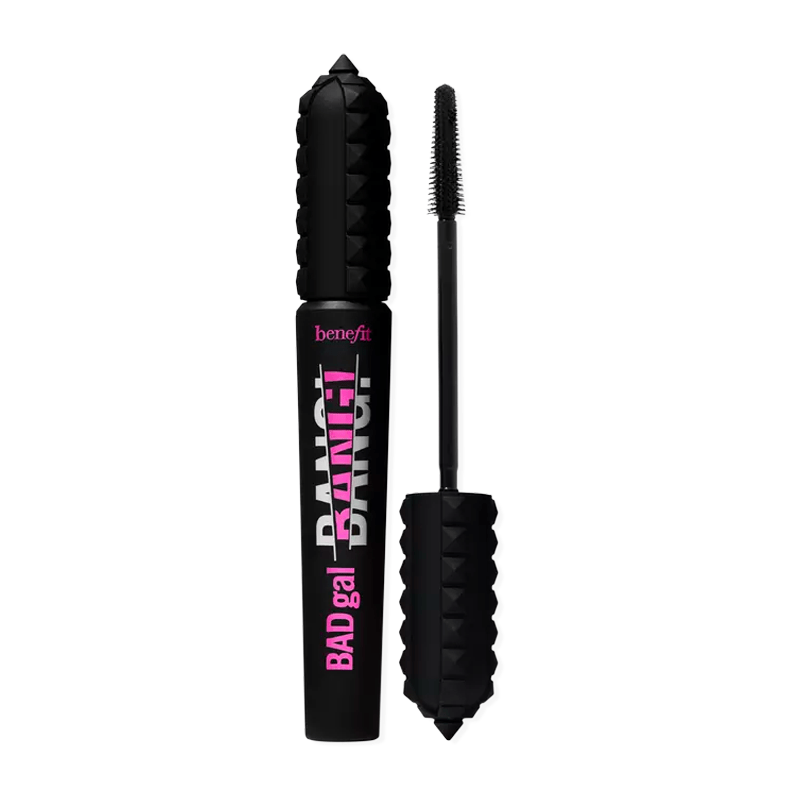 Move aside lash extensions and lifts – this mascara will deliver serious volume and WOW your look.
The smudge-proof and water-resistant mascara comes with a big slimpact! Brush to help even the stubborn lashes find their shape from root to top and create volume for a gorgeous look without weighing them down. You'll look just as amazing as the moment you put them on!
Want to see our full collection of beauty picks for the Ulta 21 Days of Beauty 2023 Sale? See our shelf here:
Can't get enough of Beauty Within?
Take advantage of our exclusive discount codes to your favorite brands: https://shopmyshelf.us/collections/51665
Get your weekly dose of updates & inspiration with our newsletter: https://bwth.in/newsletter
Shop all of our curated faves at: https://bwth.in/shop
Subscribe to our YouTube channel for more information and product recommendations: https://bwth.in/subscribe