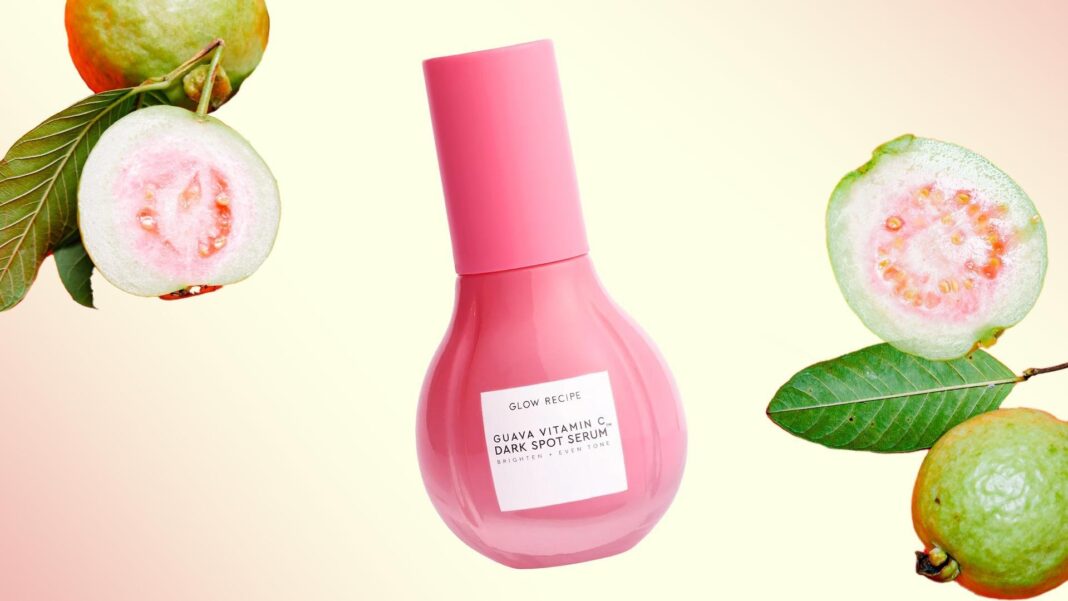 An Ode to My (Nonexistent) Dark Circles
When it comes to dark circles and eye bags, I'm fortunate in that department. But that doesn't mean I don't want to start taking preventative measures! That's why when I heard Glow Recipe is releasing a new eye gel cream to target these specific concerns, I knew I had to try it out!
A quick disclaimer: the brand gifted me the product, and I am under no obligation to write a review. But I decided to go ahead and write one anyway to share the love!
Introducing The Guava Vitamin C Bright-Eye Gel Cream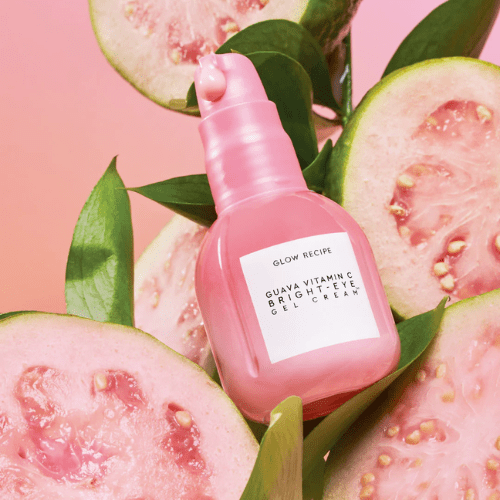 Whether you struggle with dark circles or undereye bags, this eye gel cream is formulated to rejuvenate tired eyes and visibly brighten dark circles. The product is formulated with a 10% encapsulated Vitamin C complex that helps to brighten the skin with minimal irritation. It also includes brightening and firming ingredients such as Niacinamide, Green Caffeine, and Peptides. The formula is lightweight and gel-like, which helps the product absorb quickly and work well under makeup.
Is Glow Recipe's New Eye Gel Cream Worth It?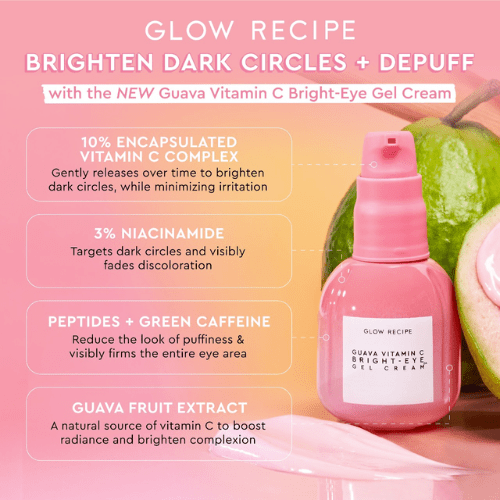 If you're looking for a lightweight eye product that provides a long-term brightening effect, this is the product for you! The scent of this product distinctly reminds me of pink Starbursts. Also, the packaging of the eye cream is not only aesthetically pleasing but hygienic! I usually dislike dipping my fingers into my products in jars, so when I saw that this product is in a pump, I feel more at ease! Everything is exactly what I could want in an eye cream, from the formulation to the effects and aesthetics.
Avocado Melt Retinol Eye Cream vs. Guava Vitamin C Bright-Eye Gel Cream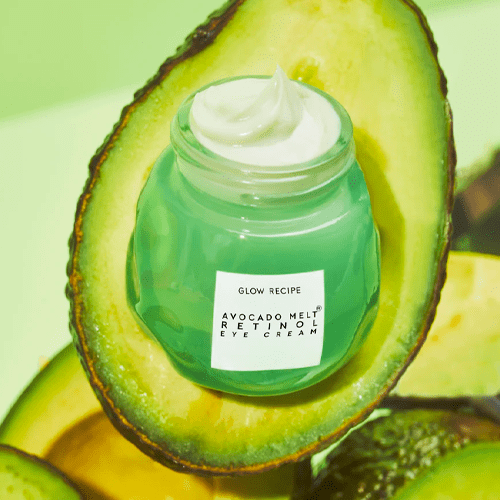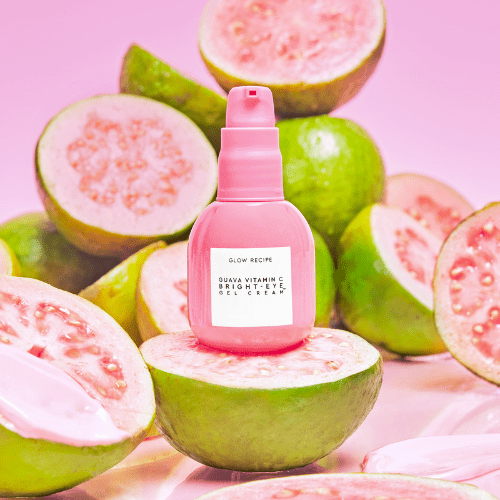 Three years ago, Glow Recipe released their Avocado Melt Retinol Eye Cream. The eye cream is a hydrating and smoothing product with a truly creamy and rich texture. It has avocado extract, hyaluronic acid, niacinamide, and retinol to firm and smoothes away fine lines and wrinkles. On the other hand, the Guava Vitamin C Bright-Eye Gel Cream is a true gel cream. At first, the product looked thick after dispensing into your palm (or finger), but it melts into a slightly gel-like texture once you spread it out. The gel cream keeps my eyes hydrated and makes the surrounding eye area look glowy! Unlike the Avocado Melt Retinol Eye Cream, the Guava Vitamin C Bright-Eye Gel Cream is formulated with a 10% Vitamin C Complex, 3% Niacinamide, and Green Caffeine.
Which Eye Cream Suits Me?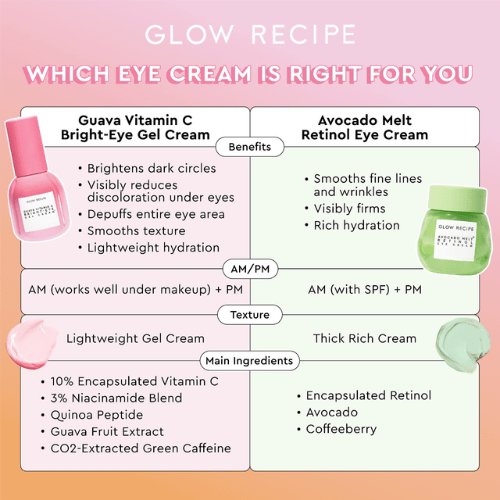 Since the two eye creams are different, selecting one would ultimately depend on what concerns you're looking to address. I certainly wouldn't use both eye products at once since they have different actives and target different skin concerns. However, you can use both products in separate routines! For example, using the eye gel cream in the AM and the eye cream in the PM is a great way to provide your eyes with the love they deserve! Here's how I like to apply the two eye creams:
Guava Vitamin C Bright-Eye Gel Cream: I love using this product in the morning. The product is lightweight and suitable for those who have normal to oily skin. Even if you have dry skin, this is a great undereye product for layering! I use about two thin layers of this product in the morning, and my puffiness is reduced significantly! Although the texture of this product is quite thin and lightweight, it can be layered to keep your dry under eyes hydrated!
Avocado Melt Retinol Eye Cream: If you are on the hunt for a thick eye cream with amazing anti-aging properties, I recommend the Avocado Melt Retinol Eye Cream! The eye cream itself is a creamy and thick consistency. However, if you have an oilier skin type, I would use a very thin layer of it! I love using this cream at night to prevent any signs of aging. I prefer not to use products with Retinol in the mornings, so this is more of a night treatment for me!
My Final Thoughts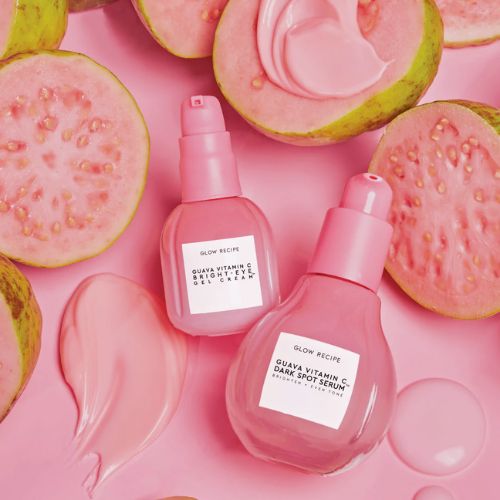 After trying this new Glow Recipe product for a few weeks, I can say I'm hooked! The formulation and the effects of the product make this a must-have for me! I found the eye gel cream gave an instant hydrating effect around my eyes and made them look illuminated and healthy. The eye area is instantly refreshed and hydrated, and with long-term use, they look rejuvenated and bright! I also love that the packaging comes in pump packaging, so you don't have to be concerned about dipping your fingers into the jar. Overall, this is one of the few eye products I thoroughly enjoyed!
Want to see more discount codes? Check out the link: https://shopmyshelf.us/collections/51665
Sign up for our free online newsletter: https://bwth.in/newsletter
Shop all of our curated faves at: https://bwth.in/shop
Subscribe to our YouTube Channel for more information and product recommendations: https://bwth.in/subscribe