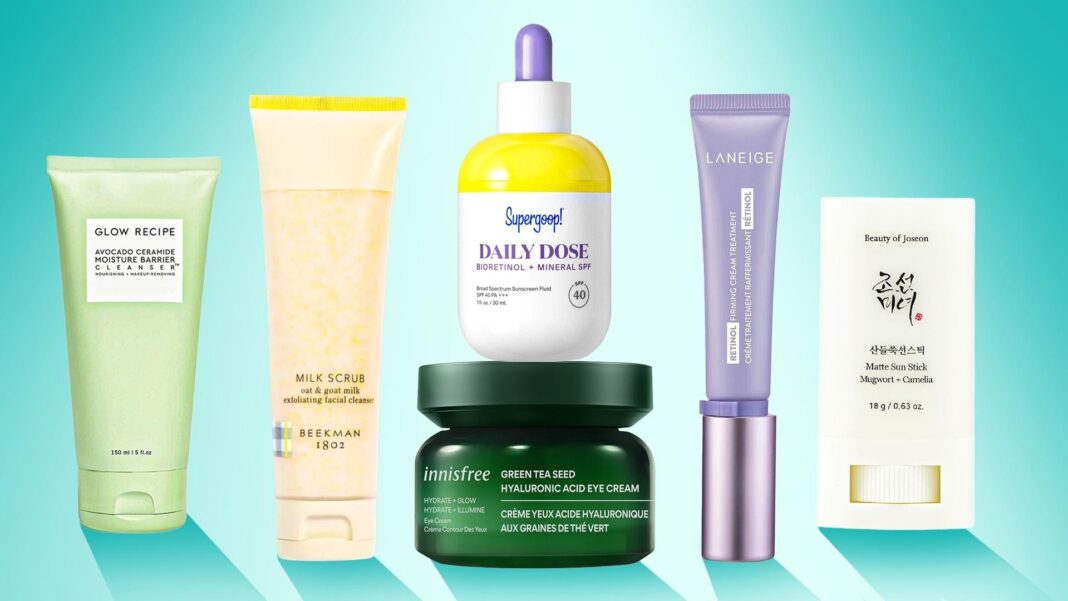 As we step into another year, your favorite brands are back with new and exciting drops that'll have you reaching for your wallet! Here's the buzz on new January skincare products for 2023!
January Skincare Products to Look Forward in 2023
Glow Recipe Avocado Ceramide Moisture Barrier Cleanser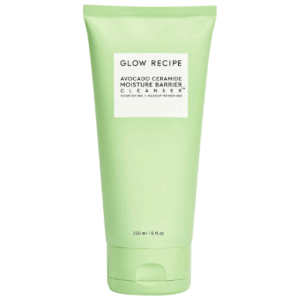 We're projecting a focus on calming skincare as a trend this year, and this cleanser from Glow Recipe affirms it! This is a milky lotion-to-foam that cleanses away impurities and makeup without leaving skin feeling stripped, dry, or itchy. Since this baby's got avocado oil, ceramides, prebiotics, postbiotics, and colloidal oatmeal, you can expect your skin to feel clean, comfortable, and healthy – no matter the skin type!
Beauty of Joseon Matte Sun Stick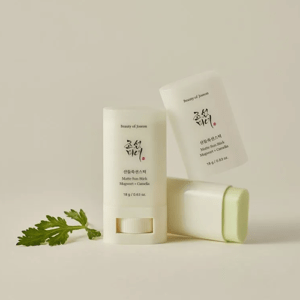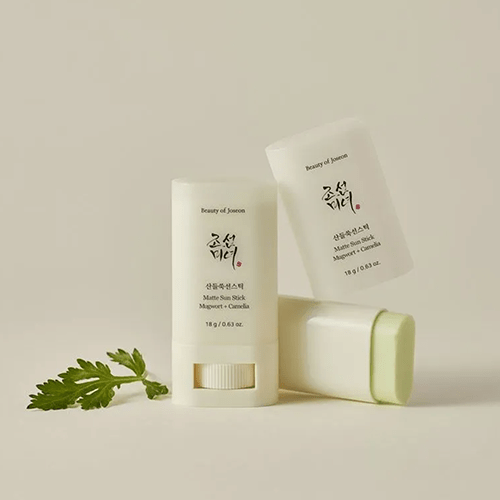 If you're not on the sun stick hype, you're probably about to be because Beauty of Joseon just launched their first sunscreen stick! This non-greasy sun stick, made in collaboration with influencer and cosmetic chemist Ramón (@glowbyramon), is compact and great for reapplying with and without makeup! The sun stick uses chemical filters to protect against UV rays and contains mugwort, green tea, and camellia to leave skin feeling nourished, protected, and moist. And for oily skin types, this product includes silica powder to help control shine and restore a natural-looking complexion throughout the day!
The Ordinary Multi-Peptide Eye Serum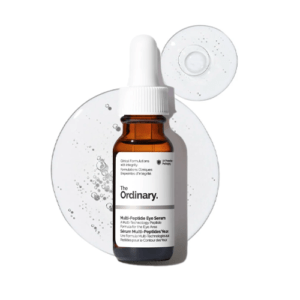 The Ordinary just launched a new eye serum, and according to reviews, it's showing promise! As the name suggests, this tiny but mighty eye serum is filled with peptides, including Palmitoyl Tripeptide-38, to improve the look of fine lines and wrinkles. Besides addressing signs of aging, the serum combines niacinamide, EGCG, and propyl gallate to brighten, depuff, and improve the appearance of eye bags, puffiness, and dark circles in one go. As for the texture, the lightweight water base goes on smoothly and leaves eyes looking smoother and more alive.
Note: According to The Ordinary, the eye serum comes at a higher price point than the rest of the brand's products due to the high concentration of active ingredients within the product. If you don't find the price point a concern, this serum can be worth trying!
Beekman 1802 Milk Scrub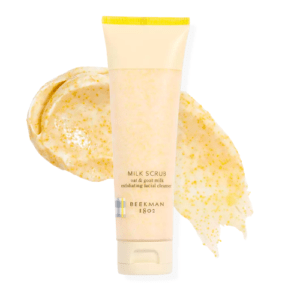 Behold: the first oat and goat milk facial scrub to grace the skincare market! For this new January skincare drop, Beekman 1802's scrub is a skin-smoothing savior designed to polish the skin and minimize the appearance of pores – without irritating! Not only do the jojoba beads and lactic acid combine gentle physical and chemical exfoliation, but the oat and goat milks help soothe and provide nourishment. Best of all, this scrub is perfect for all skin types, including sensitive skin!
Cocokind Ceramide Recovery Balm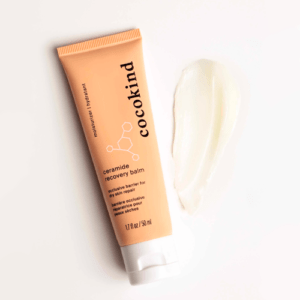 This nourishing balm is a melty dream for slugging lovers to have on hand for smoothing dry and flaky skin. The multipurpose balm is powered with ceramides, oat kernel oil, and squalane to help lock in moisture and smooth away rough patches and irritation. Best of all, you can apply this baby to areas where you need more TLC, like your cuticles, hands, feet, and even over eczema patches!
Peter Thomas Roth Water Drench Hyaluronic Cloud Rich Barrier Moisturizer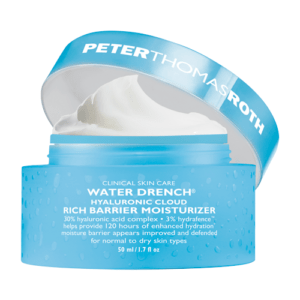 Here's a rich barrier cream you weren't ready for! This new addition is perfect for targeting dry skin, damaged skin barriers, redness, irritation, fine lines, and wrinkles! With a hyaluronic acid complex, Moisture Barrier Boosting Complex™, and HydraFence™, the cream provides intense hydration and restores skin back to its healthy and glowing self! Did we also mention how the texture is resembles a delightfully whipped marshmallow?
Haruharu Wonder Centella A.C.E Vitaful Miracle Healing Multi-Balm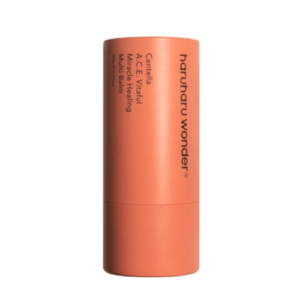 For K-Beauty lovers, the idea of a stick balm moisturizer isn't new. But for the rest of us, it's a new way to enjoy our skincare routine on the go! This multi-tasking stick balm infuses nutrient-rich ingredients like sea buckthorn, Centella Asiatica, and tocopherol to ensure your skin stays nourished and protected wherever you are! You can also layer on an additional moisturizer or apply it to other areas like the elbows, knees, and heels for a brighter look!
Laneige Retinol Firming Cream Treatment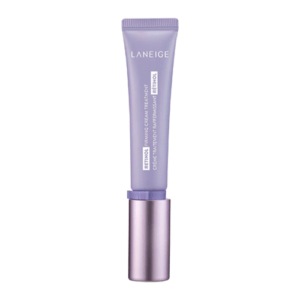 While we enjoyed a few good years on retinol and bakuchiol products, the K-Beauty side is starting to catch up! And we must say, Laneige's first-ever retinol treatment is worth looking into! This tiny but mighty cream infuses pure retinol with peptides, a 5D hyaluronic acid complex, and madecassoside, so you can smooth away textured skin and fine lines without worrying about irritation! The cream tube may run small for its price, but a little goes a long way!
Supergoop! Daily Dose Bio Retinol + Mineral SPF 40 with Bakuchiol
Although the general rule for retinol users is to not apply during the morning routine, this newcomer can be the exception! The daytime mineral treatment incorporates zinc oxide and SPF 40 along with skin plumping and wrinkle smoothing effects from Bakuchiol and peptides, so your skin can appear glowing, healthy, and protected from the inside out! Pro tip: if you're worried about your sun protection, you can always reapply or layer with another physical sunscreen!
Innisfree Green Tea Hyaluronic Acid Hydrating Eye Cream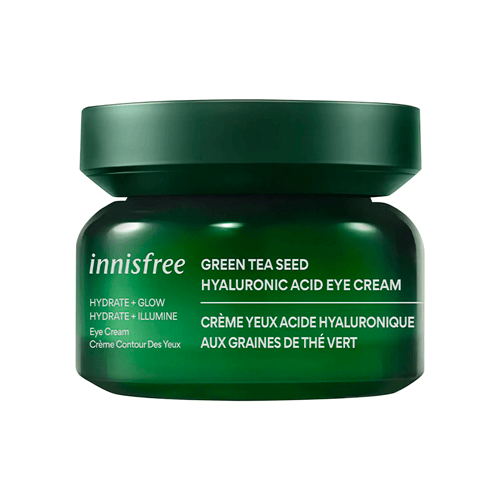 When the cold weather makes under eyes flake like the buttery layers of a croissant despite layering on your moisturizers, you can try out this eye cream! Not only does the luscious and silky cream sink beautifully into the skin, but the green tea, five types of hyaluronic acid, allantoin, and panthenol help to visibly nourish and hydrate.
Peach & Lily Retinal For All Renewing Serum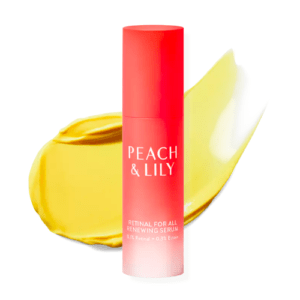 We've heard good things about retinol – such as achieving smooth, glowing, and radiant skin – but not everyone can use it! With this in mind, Peach & Lily created this serum so all skin types (big emphasis on sensitive skin!) can benefit without worrying about potential dryness and irritation! Although this serum contains 0.1% retinal, the rest of the formula includes ectoin, heartleaf extract, perilla leaf extract, hyaluronic acid, and a ceramide complex – all of which help to soothe and calm the skin.
Medicube Super Cica Color Correcting Cream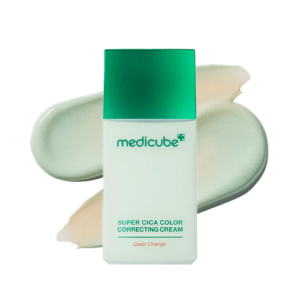 **Use code "BEAUTYWITHIN" at checkout for 10% off!
If red, sensitive, acne, or irritated skin makes it difficult to apply makeup, this color-correcting cream has everything you need! The lightweight fluid dispenses from green and settles into a beige that fades redness, blemishes, and acne scars! The cream also infuses centella asiatica extract, Super Cica 7, and allantoin to soothe and calm inflamed skin immediately after application for a radiant complexion. The only caveat worth considering is that this correcting cream is most suitable for fair to light skin types, so keep this in mind before making a purchase!
Murad Oat Line
Sensitive and eczema skin – this one's for you! Murad's new oat line provides relief in three steps! This line formulates without skin-irritating ingredients so that your skin can feel at ease and rebuild itself for a healthier complexion. The cleanser is one step to gently remove dirt, oil, makeup, and sunscreen with micellar cleansing peptides, oat extract, and sugar complex. For instant relief, the Colloidal Oatmeal Treatment is a luxurious balm that helps to relieve itch and discomfort instantly. To top it off, the cream hydrates and nourishes your sensitive skin with much-needed lipids to prevent further flare-ups.
First Aid Beauty Bounce Boosting Serum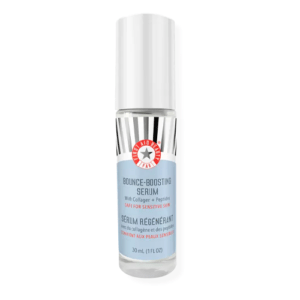 Achieving healthy and resilient boing-boing skin is as simple as one step! From smoothing fine lines and wrinkles to giving your skin visible plumping, the First Aid Beauty serum does a lot in one bottle! It's all thanks to collagen, peptides, Stratixyl, and algae – all of which help to plump up the skin, deeply nourish from within, and lock in moisture. To make the best use of the product, you can easily apply it during your morning routine to prep your skin for makeup and your nighttime routine for extra nourishment.
Briogeo Be Gentle, Be Kind Aloe + Oat Milk Ultra Soothing 3-in-1 Cleansing Bar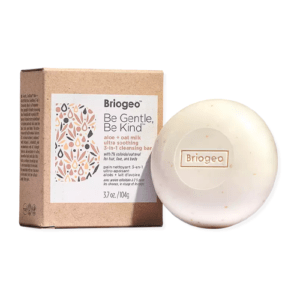 For the environmentally and sustainably conscious customer, this cleansing bar is a must-have game changer! As a 3-in-1, this solid cleansing bar can help wash your hair, face, and body, soothe skin and leave you feeling nourished from head to toe. To make things extra gentle, the cleansing bar is hypoallergenic, fragrance-free, and pH-friendly. As for the ingredients, the bar contains colloidal oatmeal, aloe vera, and green tea extract – all of which help to nourish your hair, scalp, and skin for glowing and soft hair and skin!
Summer Fridays Midnight Ritual Retinol Renewal Serum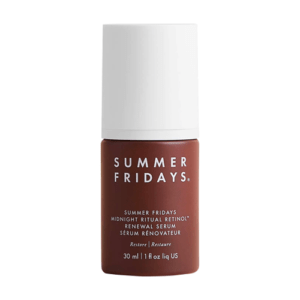 Achieving radiant skin is easier than ever! This retinol serum combines pure retinol and retinyl linoleate to deliver potent results – without irritation or redness! With a creamy and spreadable texture, this serum helps to improve skin discoloration, even out skin texture and fine lines, and unveil glowing and healthy skin! And for sensitive skin types, this serum uses niacinamide, hyaluronic acid, oatmeal, and Centella Asiatica so you can help to calm your skin while still reaping all the glowing skin benefits!
See all products in our Shop My Shelf collection: https://shopmy.us/collections/public/106517
Want to see more discount codes? Check out the link: https://shopmyshelf.us/collections/51665
Sign up for our free online newsletter: https://bwth.in/newsletter
Shop all of our curated faves at: https://bwth.in/shop
Subscribe to our YouTube Channel for more information and product recommendations: https://bwth.in/subscribe