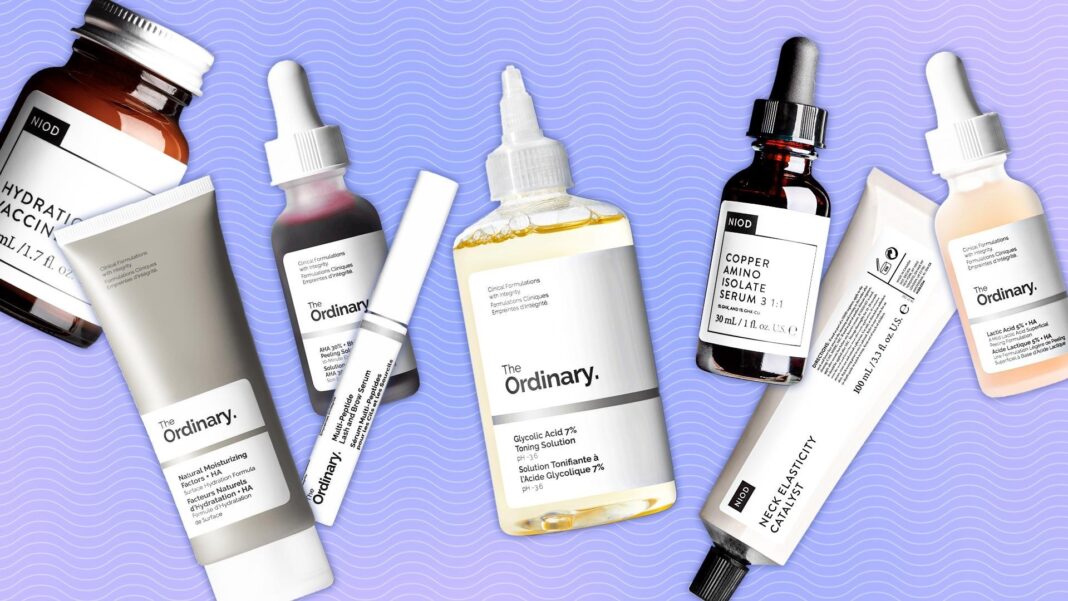 November may be the month for holiday sales and discounts, but it doesn't mean you should always be in a hurry to purchase! That's why DECIEM dedicates the whole month of November to encourage their customers to slow down, take a deep breath, and shop consciously. Here's everything you need to know about the annual DECIEM Slowvember Sale for 2022.
What's the DECIEM Slowvember Sale for 2022?
You can shop 23% off all products from The Ordinary and NIOD brands until November 30. This will give you more than enough time to peruse and select the products you need carefully. As for Black Friday (November 25th), DECIEM will pause its operations as part of its stance against the hustle and bustle. So instead of checking out, DECIEM provides customers with Slowvember TV – a whole-day program filled with live streams of the teams that make products, a tour of DECIEM's at-home Lab, and a segment with expert advisors to help customers build an effective skincare routine.
From The Ordinary
Multi-Peptide Lash Brow Serum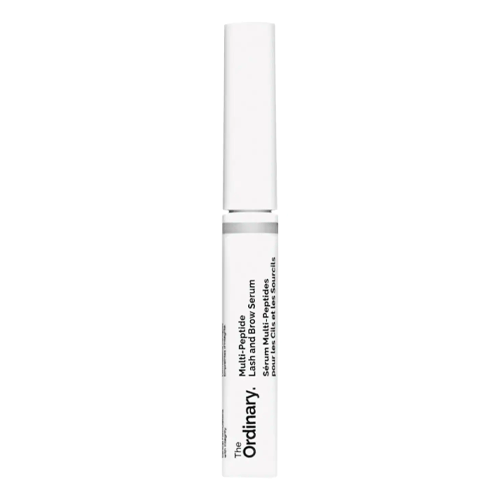 The Ordinary's Lash Brow Serum is an innovative treatment designed to support and enhance lash and brow fullness with the power of peptides, caffeine, panthenol, and arginine.
Glycolic Acid 7% Toning Solution Exfoliator
This game-changing liquid toner is one of DECIEM's best-sellers for a reason! Not only does this exfoliator come in a generous size, but the 7% Tasmanian pepperberry-derived glycolic acid makes sloughing away uneven skin texture a piece of cake! And apparently, this baby's got lots of attention on TikTok for other use, such as reducing underarm discoloration and scalp dandruff. But we'll leave that up to you to do your research and decide!
Natural Moisturizing Factors + HA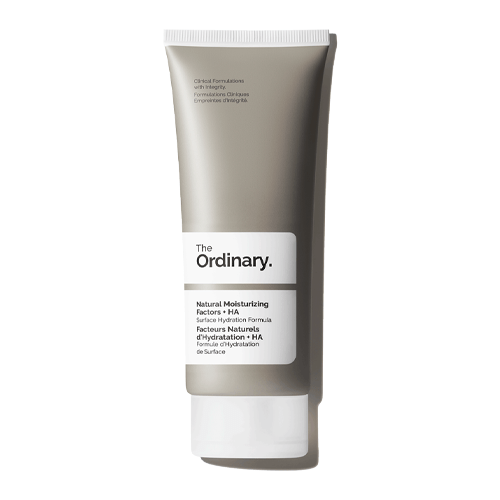 The key to healthy and resilient skin is Natural Moisturizer Factors (NMF)! This is a collection of naturally occurring substances that include hyaluronic acid, amino acids, ceramides, and fatty acids, to name a few. While we all have varying levels of NMF in our skin, it doesn't hurt to give it a helping hand. Thankfully, DECIEM understood the assignment! This non-greasy cream supplies additional nutrients that the skin lacks, so you can ensure your skin is hydrated and well-nourished!
Multi-Peptide + HA Serum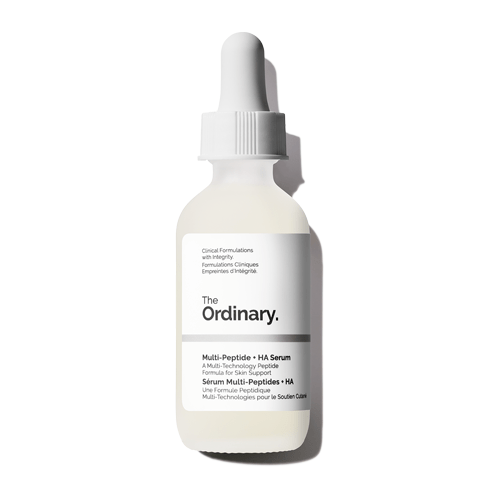 Formerly known as the "Buffet" serum, this product is all about smoothing and plumping up the appearance of fine lines, wrinkles, and crow's feet with the help of peptides, amino acids, and hyaluronic acid complexes.
Salicylic Acid 2% Masque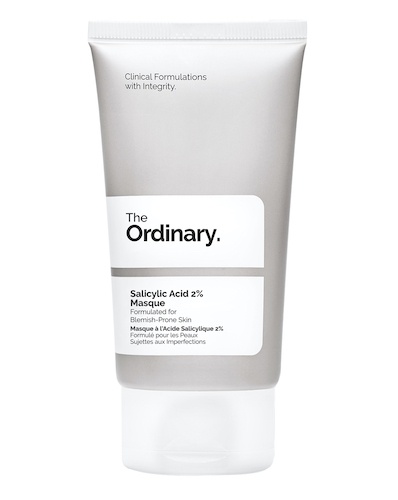 Oily and acne prone skin types can always benefit from a clay mask, and this wonder of a product can give you a helping hand! The smooth and spreadable mask infuses 2% salicylic acid with charcoal and kaolin clay to help draw out impurities, mop up excess sebum, improve acne scars, and smooth uneven skin texture – all without irritation!
Lactic Acid 5% + HA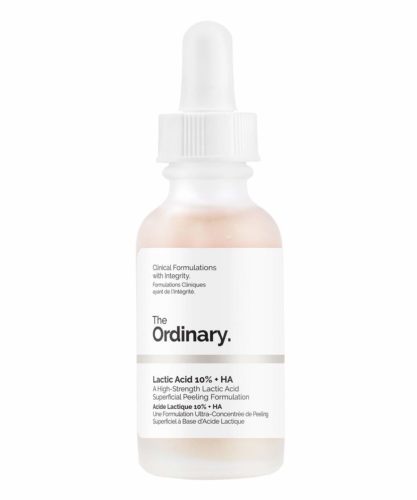 This water-based serum is the stuff of dreams, especially if you're new to chemical exfoliants or have dry and sensitive skin! With 5% lactic acid, Tasmanian pepperberry, and hyaluronic acid, this exfoliative treatment will lighten up acne marks, smooth out uneven skin texture, and leave your skin looking plump and fresh by the morning!
AHA 30% + BHA 2% Peeling Solution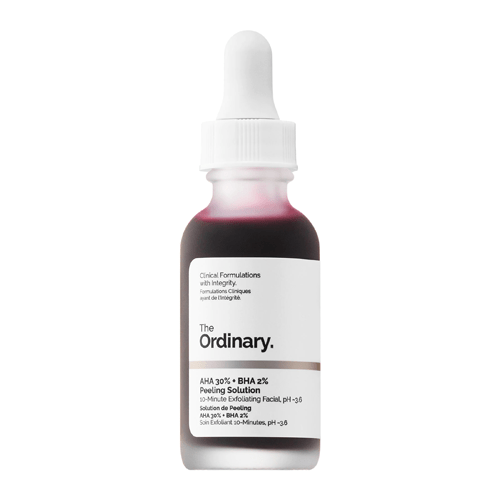 From necklines to underarm discoloration, there's no limit to finding different ways of using this cult-favorite peeling solution, given that you're well-versed in the world of chemical exfoliants! This heavy hitter exfoliant combines 30% AHAs and 2% BHAs to help slough away dead skin cells, unclog pores, and fight blemishes for a clearer, brighter, and more even complexion.
"Buffet" + Copper Peptides 1%
This beautifully hued blue-colored serum is an excellent way to plump and visibly promote your skin's overall elasticity, smoothness, and firmness, thanks to its combination of copper peptides, amino acids, and hyaluronic acids. Make sure to thoroughly read the product's instructions to learn the best tips for incorporating them into your routine!
The Bright Set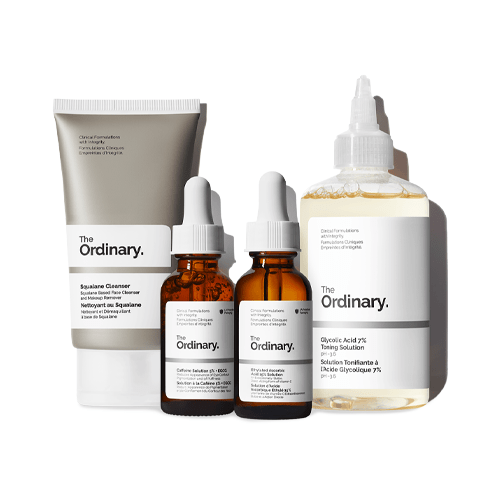 This four-step set brings out your skin's inner glow and health from the inside out! The comprehensive routine includes a cleanser for setting the foundation, a caffeine solution for depuffing eyes, a vitamin C serum for promoting an all-around glow, and a glycolic acid toner to clarify and correct skin tone and texture over time.
From NIOD
Fractionated Eye Contour Concentrate (FECC)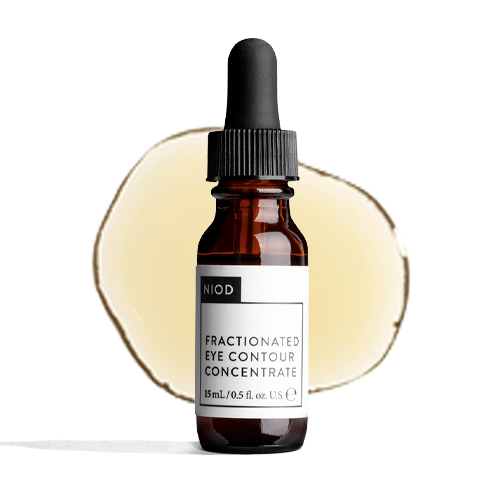 This hyper-concentrated eye serum uses DECIEM's 28 technologies to address all signs of aging in one product. So on top of targeting fine lines, this tiny but mighty serum will also address the appearance of crow's feet, dark circles, puffiness, and uneven texture in one go! Not bad!
Hydration Vaccine (HV)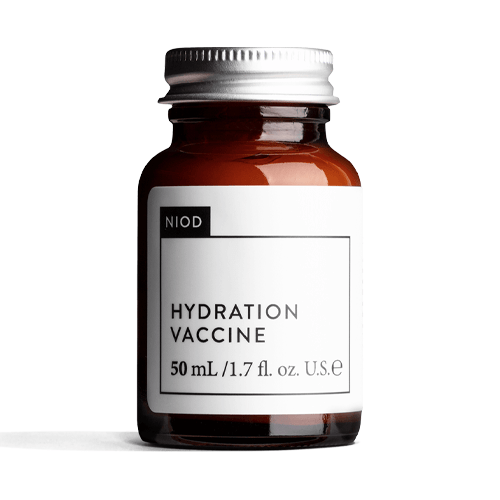 Contrary to the name, this product certainly doesn't involve injections, but your skin will feel as if injected with an intense rush of hydration! This balm is technically not a moisturizer but acts as a "breathing hydration seal" over your skin to protect it from losing moisture throughout the day – leading to longer-lasting glowy skin! To be honest, I'm thinking this is perfect to use for slugging!
Copper Amino Isolate Serum 3 1:1 (CAIS3)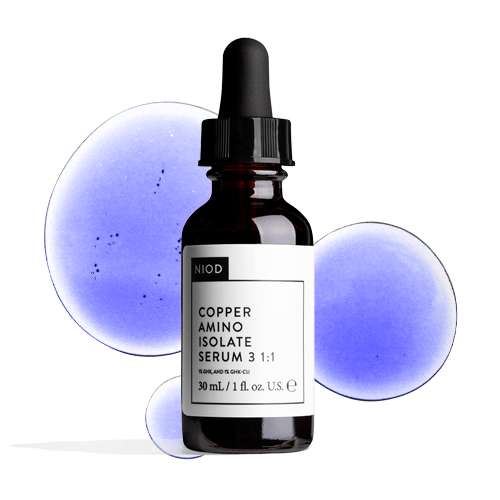 This third-generation version of NIOD's award-winning product is a pro-collagen and pro-repairing serum. With peptides and copper peptides to indirectly target all signs of aging, your skin will appear healthier and more resilient.
Multi-Molecular Hyaluronic Complex (MMHC2)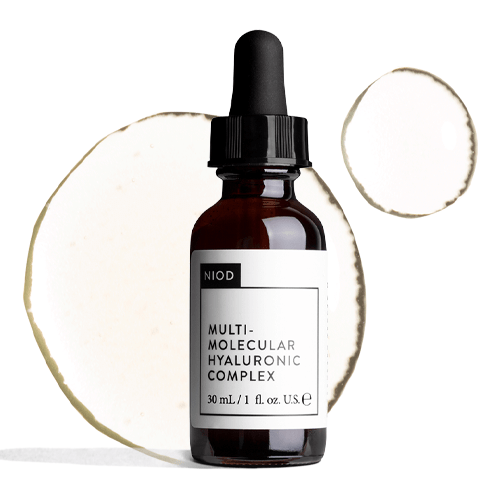 This second-generation hyaluronic acid serum is quite the moisture bomb! By combining 15 different types of hyaluronic acids at various molecular weights, this serum targets every layer of your skin and leave it visibly plump, elastic, and comfortable!
Modulating Glucosides (MG)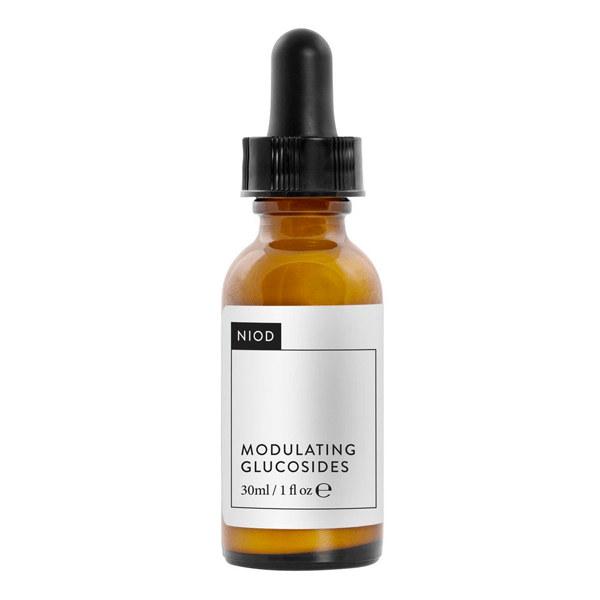 There are many reasons why you may be experiencing redness, stinging, and irritated skin. But it doesn't mean you should deal with unpleasant sensations! This thick liquid might not seem appealing, but it uses oats, lipids, and ceramides to calm and restore angry skin.
RE: Pigment (RP)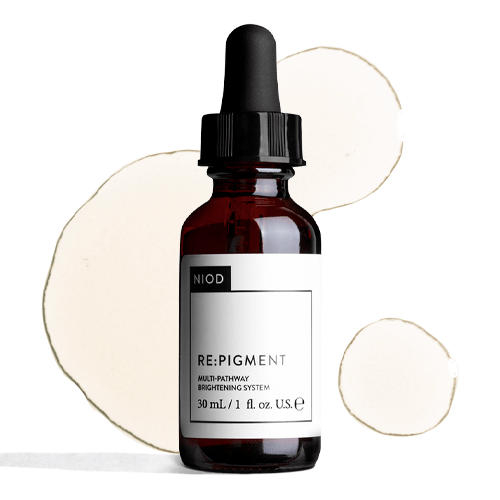 Post-acne scars and sun-induced hyperpigmentation can take months to show improvement. But this ultra-light emollient serum might be just the product to help speed the process up! The serum contains peptides, White Shiitake, and other skin-brightening ingredients, so you can see a brighter and more even complexion in less time!
SET N.1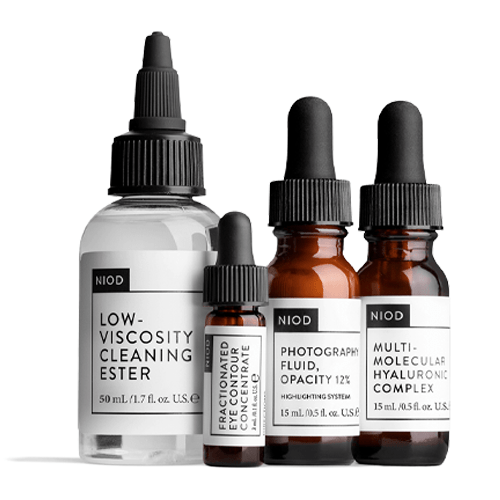 If you're unsure what products to get, NIOD has a skincare set to test and try! The set includes a makeup remover and cleanser in one, an eye serum for treating visible signs of aging, puffiness, and dark circles, the ultimate hydrating serum, and a skin-blurring fluid serum that leaves skin looking radiant and glowing all day long!
To see all products featured for the DECIEM Slowvember Sale 2022, shop our full collection on our Shop My Shelf: https://shopmy.us/collections/public/86231
Want to see more discount codes? Check out the link: https://shopmyshelf.us/collections/51665
Sign up for our free online newsletter: https://bwth.in/newsletter
Shop all of our curated faves at: https://bwth.in/shop
Subscribe to our YouTube Channel for more information and product recommendations: https://bwth.in/subscribe