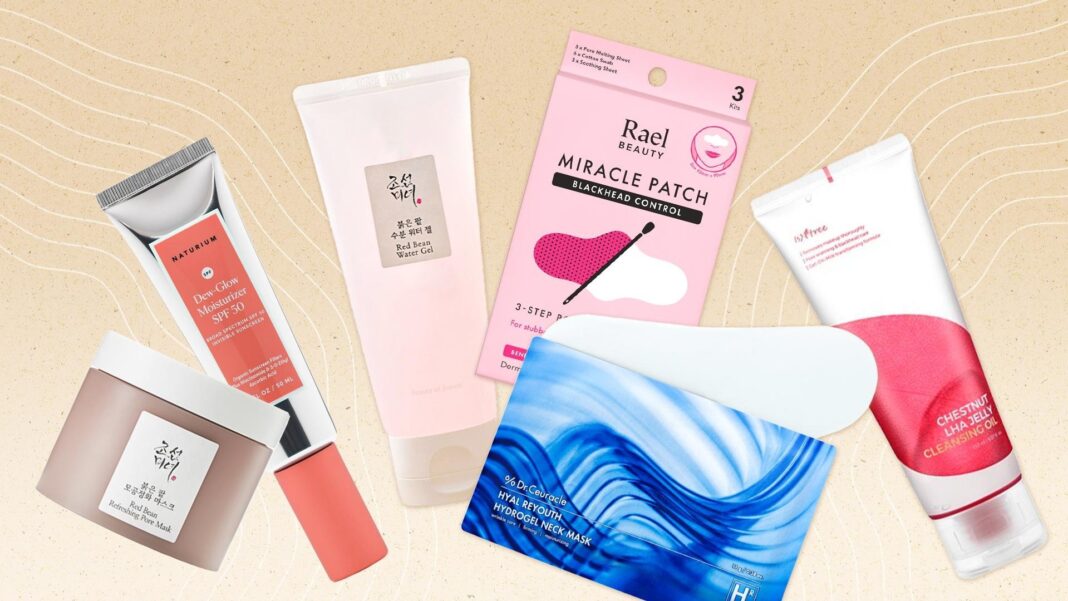 I know, I know. It's November, so you might be cutting back on your purchases. Or perhaps you're trying to save a little for the upcoming holiday or when Black Friday comes along to get a few goodies you have been eyeing all year long. But these November Monthly Faves will have you itching to grab your wallet. Here's a roundup of goodies you'll want to add to your cart!
Dr. Ceuracle Hyal Reyouth Products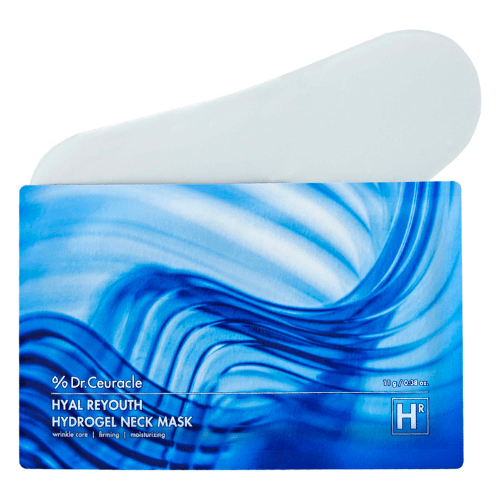 Let's start our November Monthly Faves with Dr. Ceuracle! This brand impressed the Beauty Within team with its Vegan Kombucha line, so we're excited to see them come out with two new and innovative products for their Hyal Reyouth line! The Hyal line has products formulated with a 10-hyaluronic complex which includes hyaluronic acid, panthenol, and fructan for extra moisture and protection. From the line, you'll find their newcomer: Multi Cleansing Foaming Balm. This is an interesting product because it is a cleansing balm and foam in one. Like cleansing oil, you use this on dry skin as your first cleanser. Then, once you add a little water, the product will lather into a gentle foam. Afterward, you can try the Hyal Reyouth Hydrogel Neck Mask! Identical to the Cleansing Foaming Balm, this product is formulated with the 10-hyaluronic complex, vitamin B5, and fructan. This gel mask will keep your neck area hydrated and plump!
Isntree Chestnut LHA Jelly Cleansing Oil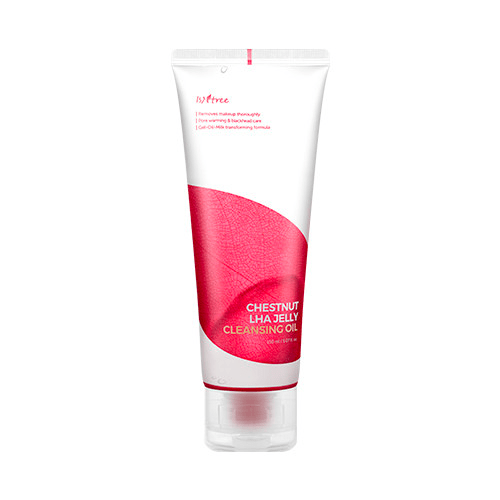 Similar to the Krave Makeup Re-Wined, this is a jelly-to-oil cleanser. But instead of the grapes, this product focuses on chestnut and LHA to give the skin some gentle exfoliation! The cleanser also contains a nuts-oil complex, including sunflower seed oil, madecassoside oil, and sweet almond oil. It's exciting to see this formula become more widely available because it is my favorite oil-cleansing texture.
Beauty of Joseon Red Bean Line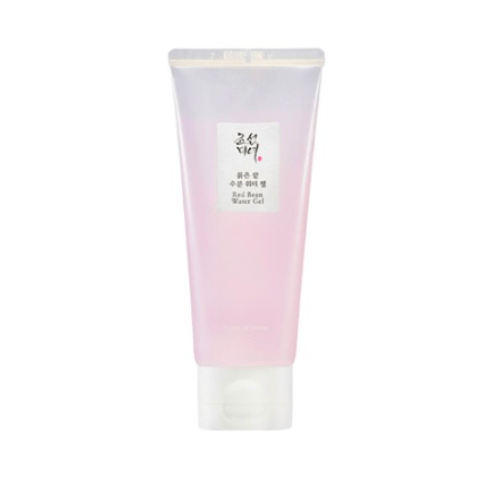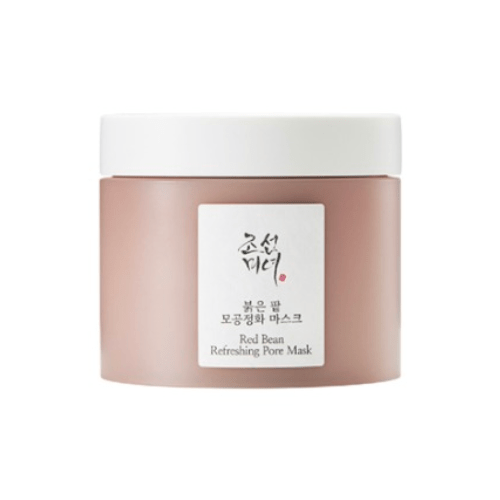 Oily and combination skin peeps, there's a new line of products for you! The new line is about balancing sebum production and reducing shine, so what better way than using red bean? The Red Bean Water Gel is a moisturizer with 14% red bean extract and a peptide complex. As for the texture, oily skin types will be familiar with the light and refreshing gel texture to hydrate and minimize oiliness. As for the Red Bean Refreshing Pore Mask, this product is a soft mud mask infused with kaolin clay! With 30% Haenam red bean extract, it not only glides onto the skin but also provides a refreshing cooling sensation while working its magic.
Rael Miracle Patch 3-Step Pore Melting Pack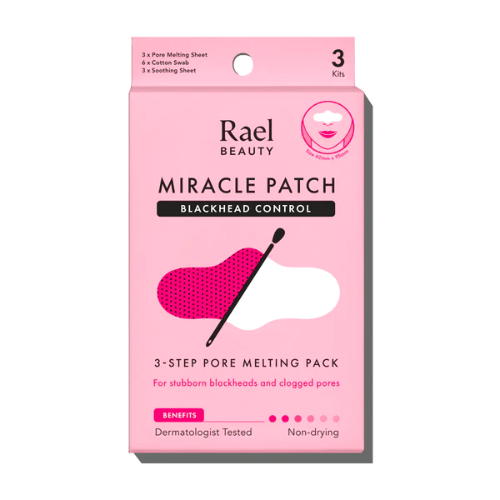 Out are the days when we used pore strips that ripped our skin and sebaceous filaments on our noses! This new product from Rael is excellent for those concerned with blackheads and gunk on the nose. The product is made with peppermint and Jeju mugwort extract to help soften and extract the blackheads. This treatment sounds super gentle and suitable for all skin types!
Good Molecules Sheer Mineral Sunscreen SPF 30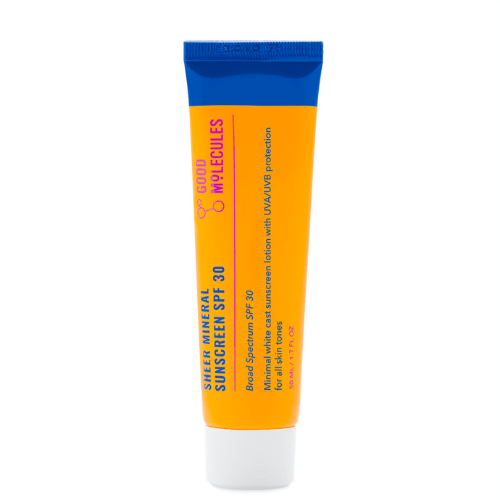 This is one of the most exciting November Monthly Faves yet! I've always loved Good Molecules for its affordable yet effective products. But this new product launch has me feeling all sorts of emotions. I'm impressed that this sunscreen is under $15, and I love that this is a mineral sunscreen with a minimal white cast, so it's suitable for all skin tones and types! Although this sunscreen has SPF 30, it's still enough to protect our skin from UVA and UVB rays as long as we reapply it frequently. All in all, the ingredients look great, the texture looks juicy, and the blend-ability is superb!
Naturium Dew Glow Moisturizer SPF 50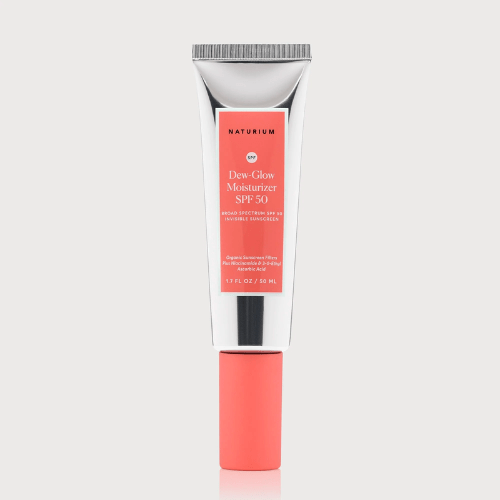 If one new sunscreen wasn't enough, here's another new sunscreen product I'm excited about! This SPF moisturizer applies invisibly and settles into the skin without leaving a white cast! I love that the finish leaves the skin glowy and radiant, while ingredients like niacinamide and ethyl ascorbic acid work to improve the overall complexion with long-term use. Best of all, this can be used by all skin types, and it looks like it will do well under makeup!
See the entire collection on our Shop My Shelf: https://shopmy.us/collections/public/86404
Want to see more discount codes? Check out the link: https://shopmyshelf.us/collections/51665
Sign up for our free online newsletter: https://bwth.in/newsletter
Shop all of our curated faves at: https://bwth.in/shop
Subscribe to our YouTube Channel for more information and product recommendations: https://bwth.in/subscribe