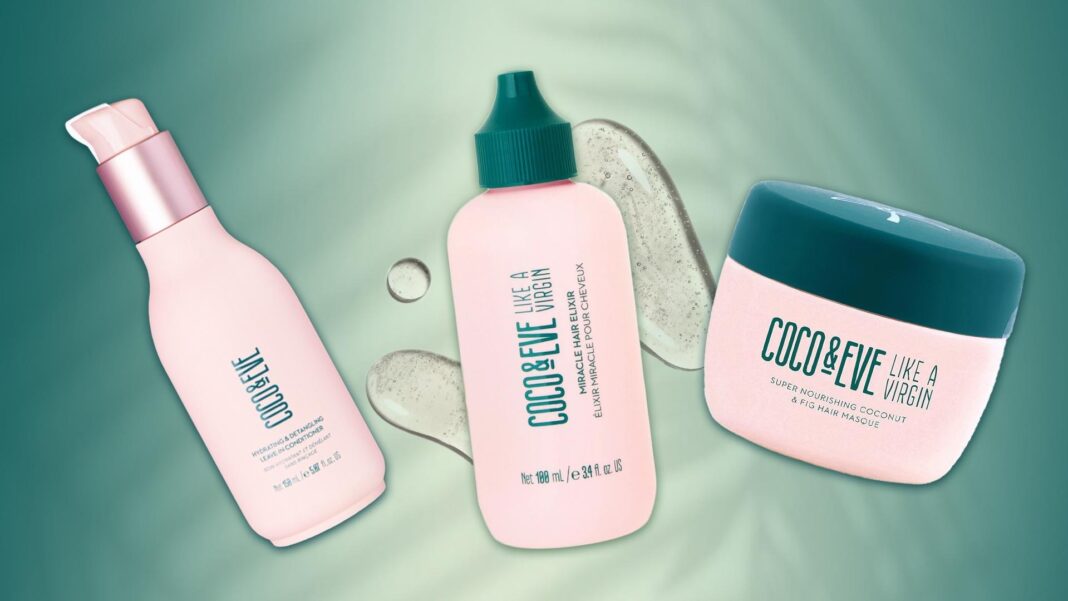 I love to keep my hair down during winter, but the static electricity from my coat makes my long strands look like I rubbed them against a bunch of balloons at a child's birthday party – not fun! For taming the winter flyaways, I decided to try out Coco & Eve's most popular products to see if I keep my hair shiny, soft, tangle-free, and frizz-free throughout winter. Here are my honest thoughts!
Disclaimer: The brand graciously gifted the products in exchange for sharing exciting news of the upcoming promotions!
Coco & Eve Promotion Details
If you're looking for a product to gift for the holidays (or treating yourself), you can grab Coco & Eve items for up to 50% off from November 18th to December 2nd! Be sure to use the code "COCO" at checkout to receive your order at a discounted price and gifts just in time for Black Friday and Cyber Monday!
Editor's Reviews
Like a Virgin Super Nourishing Coconut & Fig Hair Masque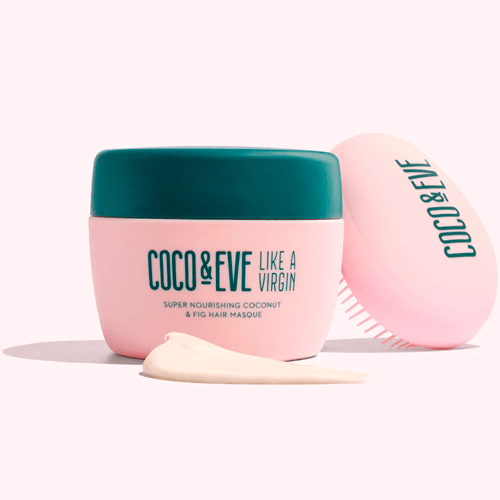 What it is: A multi-award winning 5-in-1 treatment hair masque that revives hair from the inside out.
Highlights:
Restores dry and damaged hair
Improves hair texture and shine
Hydrates and deeply conditions
Treats split ends and tames frizz
Key ingredients:
AcquaSeal® Coconut: Adds hydration, shine, and softness to the hair. Strengthens and repairs hair by preventing breakage and split ends.
Fig Extract: Contains high concentrations of polyphenols, flavonoids, anthocyanins, omega fatty acids and Vitamin A, B1, and B2.
Shea butter: moisturizes and detangles the hair.
Linseed: Improves gloss and texture so it's silky soft to the touch.
Argan Oil: Treats split ends and tames frizziness.
Probiotic Extract: Restores balance for healthier and stronger hair.
Editor's Review:
I have mixed feelings about hair masks because the thought of having to hop into my shower twice feels tedious. Instead of following the directions, I treated the hair mask as if it were a conditioner. Even with this modification, I was surprised to see how effective the hair mask is in softening and smoothing my hair. Rinsing the mask off after three minutes felt like running my fingers through a soft cascading waterfall! It was indeed a marvelous experience that I know I'll come back to!
Miracle Hair Elixir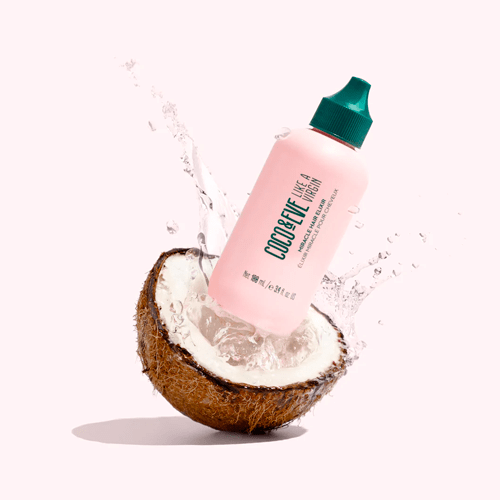 What it is: A hair oil that boosts shine, softens and sleeks hair, and reduces frizz and fly-aways.
Highlights:
Restores softness, shine and gloss with a lightweight, non-greasy, silky finish
Treats split-ends, boosts hydration, and smoothes frizz
Absorbs quickly into hair to protect hair from breakage, UV damage, and heat styling up to 220 degrees Celsius / 428 degrees Fahrenheit
Key ingredients:
Coconut & Fig: Rich in fatty acids to recover hair from within
Prickly Pear: Rich in vitamins C and K to add shine and softness
Mangosteen & Papaya: Rich in antioxidants to add gloss and silkiness
EmoGreen L15: Reduces heat damage and makes the hair easier to comb
Editor's Review:
This is the perfect product to use when I need to tame some flyaways and frizz before leaving the house! The hair oil absorbs quickly into my hair and leaves it visibly smoother without weighing down or leaving behind a residue! I also love the tropical coconut and fig scent it gives off; even though it's winter, I find the summery scent lifting my mood!
I also had Beauty Within host Felicia give the hair oil a try. You can see visible and almost immediate results!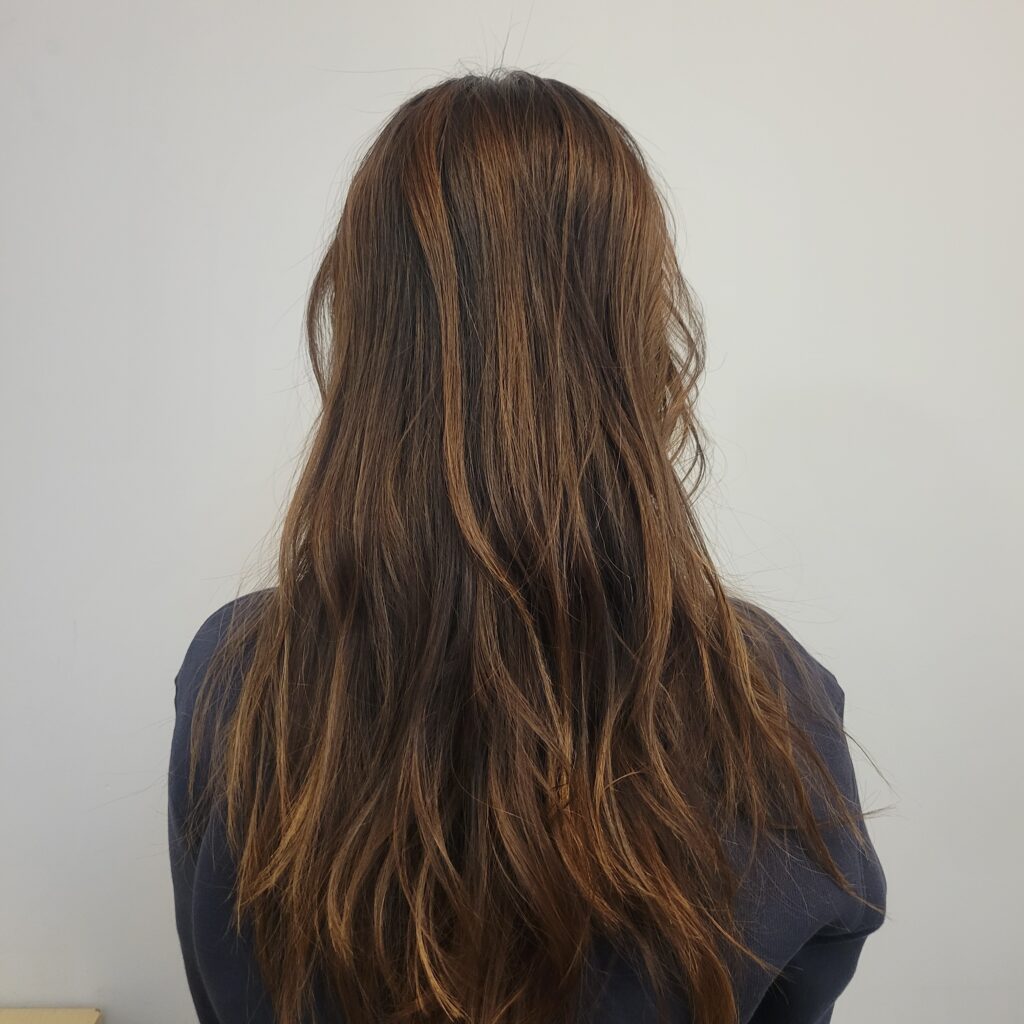 Felicia's hair before using the Coco & Eve Hair Elixir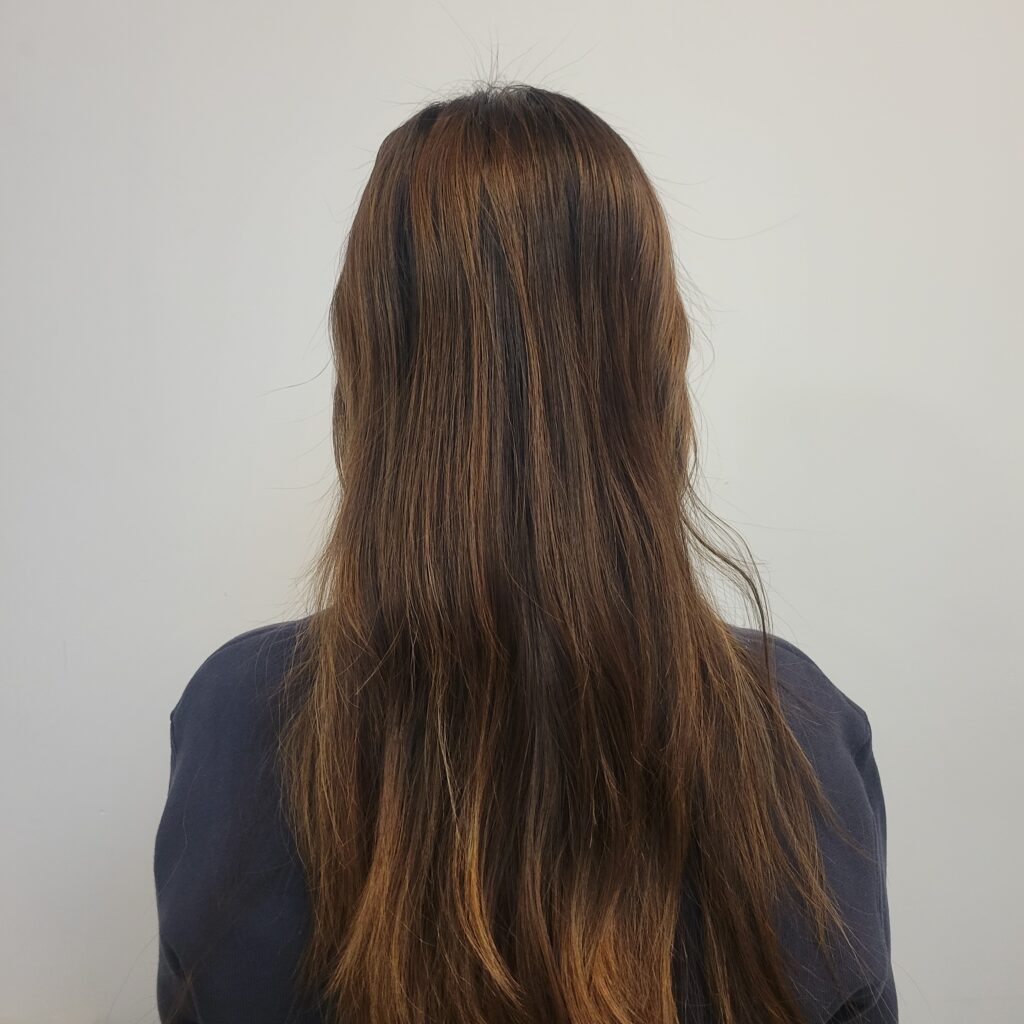 Felicia's hair after using the Coco & Eve Hair Elixir
Like a Virgin Hydrating & Detangling Leave-In Conditioner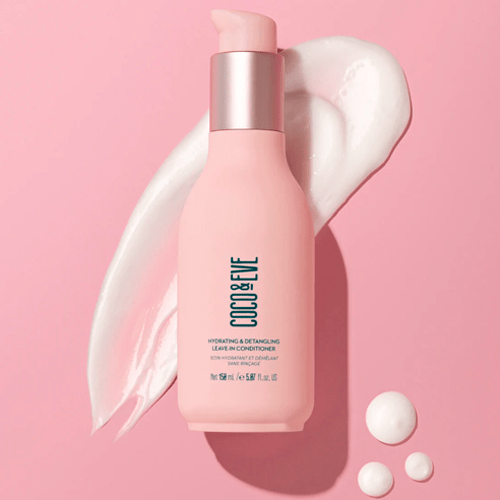 What it is: A lightweight leave-in conditioner that transforms dry and dull strands, minimizes breakage and split ends, and protects against pollution and UV damage.
Highlights:
Maxi Pro-Nourish Complex hydrates and strengthens dry strands
Ultra-protect Complex reduces damage caused by UV and other external stressors
Frizz and tangle-taming formula improves manageability instantly
De-tangles hair
Key ingredients:
Pro-Nourish Complex: includes coconut extract, avocado oil, and rice proteins to increase hydration, soften and revitalize dry and damaged hair.
Ultra-Protect Complex: contains moringa seeds to provide protection against UV and other environmental stressors
Editor's Review:
This conditioner is a perfect way to detangle and give my hair extra nourishment post-shower. The texture is creamy and spreads nicely through my hair without leaving behind a greasy residue. And the way my hair looks and feels smoother after brushing – I'm in love!
Editor's Final Verdict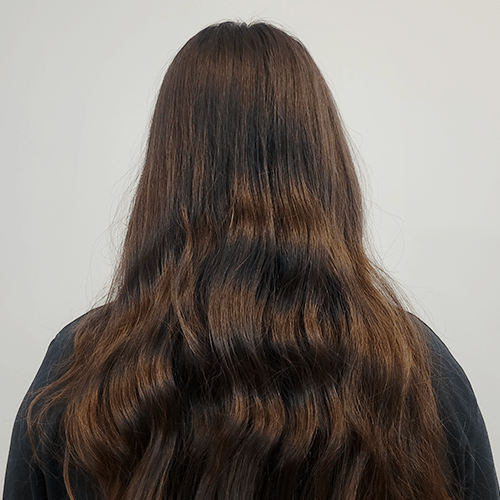 Beauty editor's hair before using the Coco & Eve treatment (notice the frizz and flyaway strands)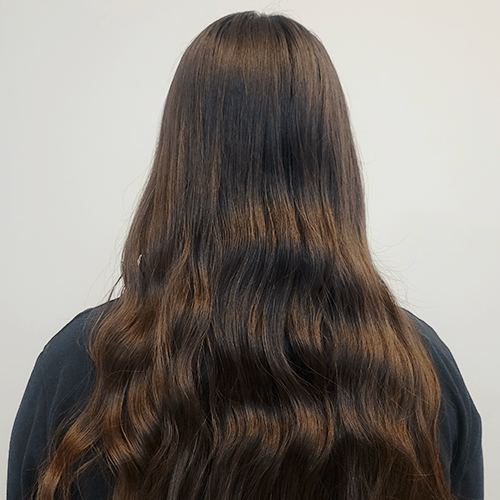 Beauty editor's hair after using the Coco & Eve treatment (frizz is minimal and hair looks smoother)
I was pleasantly surprised with my experience using the Coco & Eve products! I noticeably felt my hair strengthening and improving every time I used them! Styling my hair is also a breeze and my winter flyaways are manageable! I also love that none of the products weighed my hair down or caused more shedding, which is one reason I am cautious about using hair products in general! Overall, I think the Coco & Eve products are worth the hype, and I know I'll be taking advantage of the ongoing sales to purchase more! Be sure to use the code "COCO" at checkout to score up to 50% off Coco & Eve products from now to December 2nd!
Want to see more discount codes? Check out the link: https://shopmyshelf.us/collections/51665
Sign up for our free online newsletter: https://bwth.in/newsletter
Shop all of our curated faves at: https://bwth.in/shop
Subscribe to our YouTube Channel for more information and product recommendations: https://bwth.in/subscribe