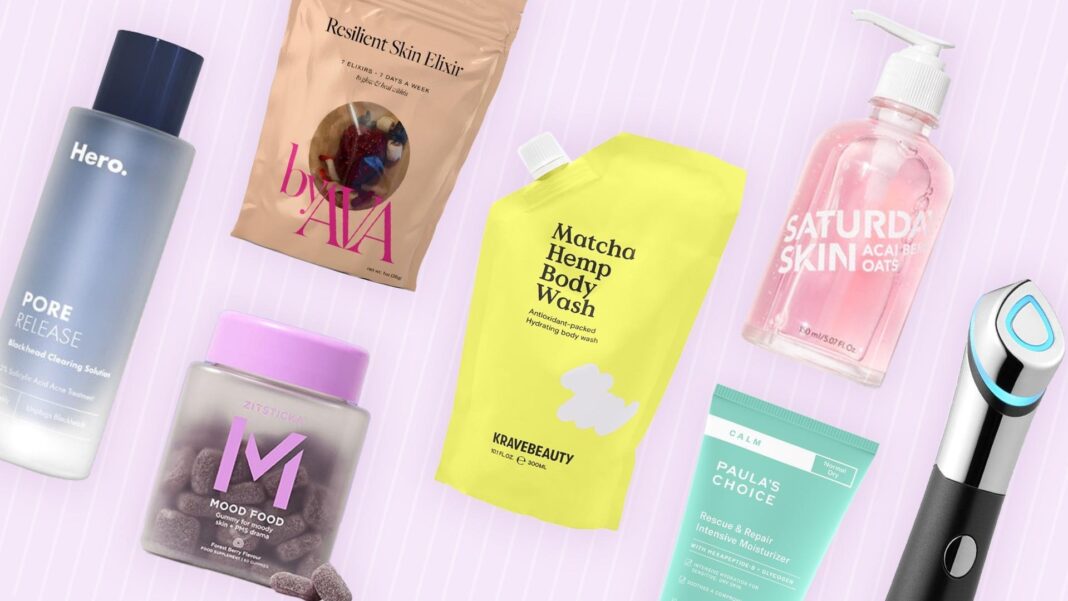 October is more than a month of pumpkin spice, autumn leaves, and apple picking! This month is also a year where we can focus on beauty from the inside and out! Here are October Skin Care and Wellness finds to keep your body nourished and your skin glowing!
Medicube Age-R Booster-H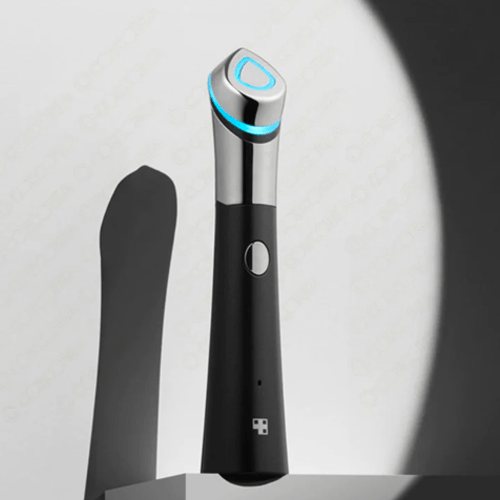 **You can use the code "BEAUTYWITHIN" for 10% off your order
Medicube just came out with another skincare tool, and we're not ready! This time, instead of focusing on sagging skin, loss of elasticity, and enlarged pores, the new Booster-H device focuses on giving your skin that "fresh out of the spa" glow. How? This device works alongside your usual skincare routine by creating temporary passageways into the skin and boosting absorption so that your products' active ingredients can reach into the deeper layers of your skin. The result is irresistibly smooth and glowing skin you'll love! 
Haruharu Wonder Black Rice Hyaluronic Cream Unscented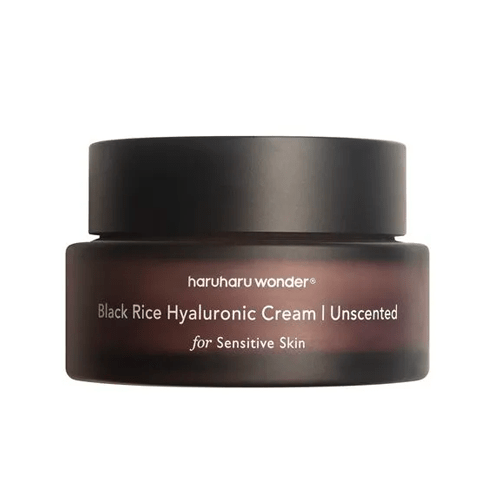 If you asked, Haruharu finally delivered! The Haruharu Black Rice Hyaluronic Cream is now available as an unscented cream for anyone who finds the natural lavender scent overpowering for your sensitive nose. The cream is lightweight, has a satin finish, and has all the moisture and nutrient-rich goodness of fermented black rice, bamboo shoot bark, safflower oil, and evening primrose oil. Your skin will not only feel good, but it'll look more even and smooth!
I'm From Rice Sunscreen SPF50+ PA++++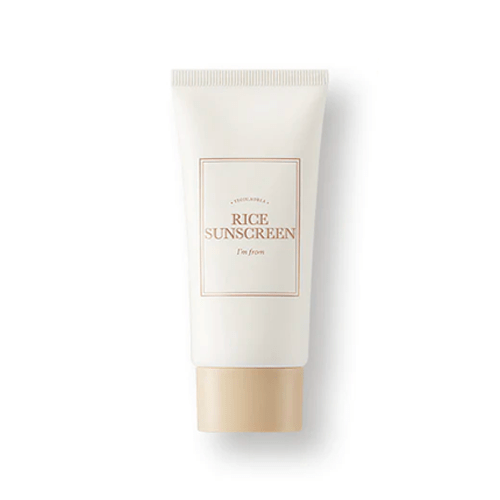 Oily skin types – you're about to meet your new holy grail! This mineral sunscreen is I'm From Skin's latest addition to the rice line, and according to reviews, it's perfect for making your Skin calm, smooth, and silky-matte after application. Although this sunscreen does leave a minimal white cast, many reviews note that it blends nicely into the skin to give a "tone-up" effect. If you don't mind the white cast it leaves, this sunscreen is comfortable, non-greasy, and long-lasting!
Krave Beauty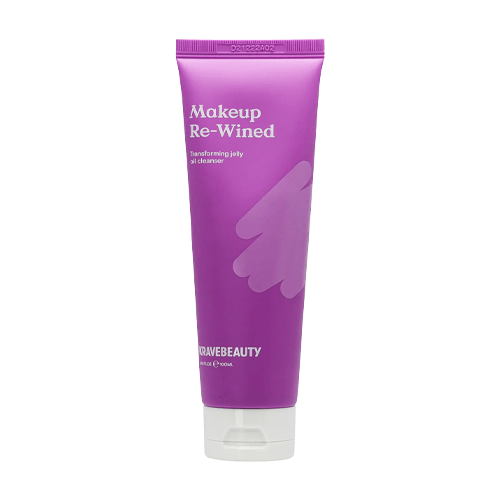 Some of the best inventions in life came from happy accidents – and Krave Beauty is no exception! After multiple failed rounds of producing a newly improved formula for the Matcha Hemp Hydrating Cleanser, the brand came up with a brilliant solution to take the surplus batches and turn them into a body wash! For a limited time, you can now treat your body with a gentle cleanse to leave skin feeling calm, clean, and supple, thanks to the skin-loving properties of hemp seed oil, oats, and matcha – all rolled into a bouncy and jelly texture we know and love. And to make this October skin care find more exciting, you can also grab the pilot version of the Makeup Re-Wined cleanser at half the original price as part of their "Waste Me Not" campaign!
Whind Oasis Bright Multi-Brightening Serum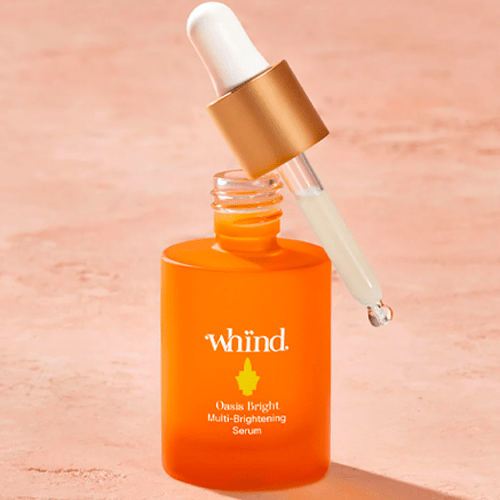 **Use code "BEAUTYWITHIN25" for 25% off your order!
Here's a serum that'll brighten your day (and your face)! This new vitamin C serum from Whind uses arbutin, stabilized vitamin C, and prickly pear extract to mop up the excess melanin leading to hyperpigmentation, and evening out your skin for a visibly brighter and glowing complexion. Best of all, this is perfect for all skin types and tones, so everyone can benefit!
Three Ships Beauty Brighter Days Hydrogel Eye Patches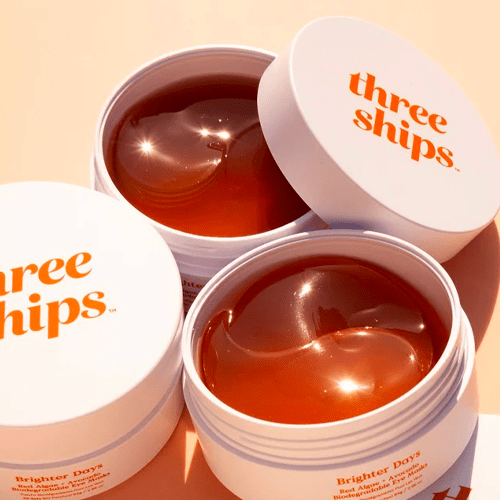 Now you can refresh the appearance of your eyes and conserve waste! These hydrogel eye patches are perfect for hydrating and visibly depuffing and brightening the appearance of dark circles, thanks to Red Algae and Avocado extracts – in ten minutes! And the coolest part? After using these babies, you can drop them into a glass of water to let them break down and dissolve so that you can safely dispose of them down the sink drain! Pst, Three Ships says they don't pose an environmental risk, so you can feel safe and rest assured!
Paula's Choice Calm Collection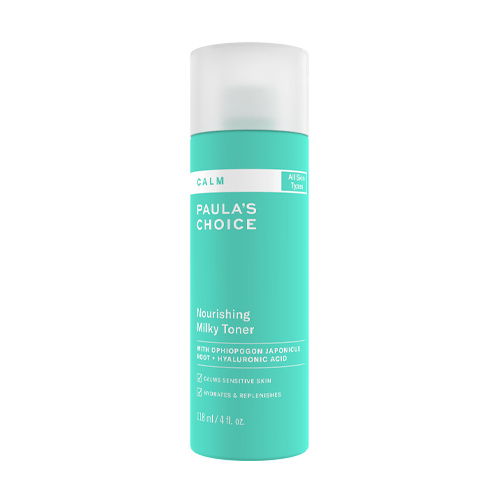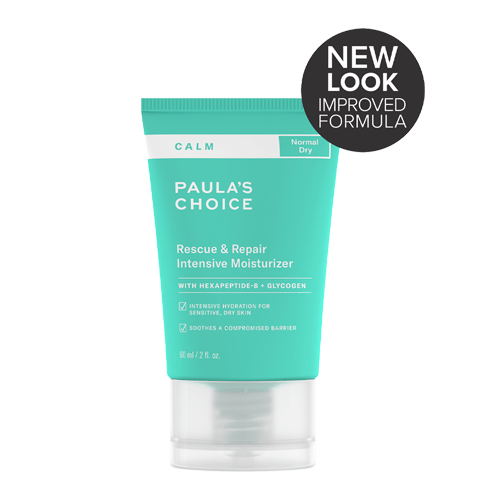 Paula's Choice's Calm Collection just got an upgrade, and we're here for this October Skin Care drop! Besides the new tranquil aquamarine packaging, the Calm collection features improved formulas infused with beta-glucan, hexapeptide-8, and allantoin to address signs of sensitive and sensitized skin, no matter the skin type!
Dr. Zenovia Scar Gel Treatment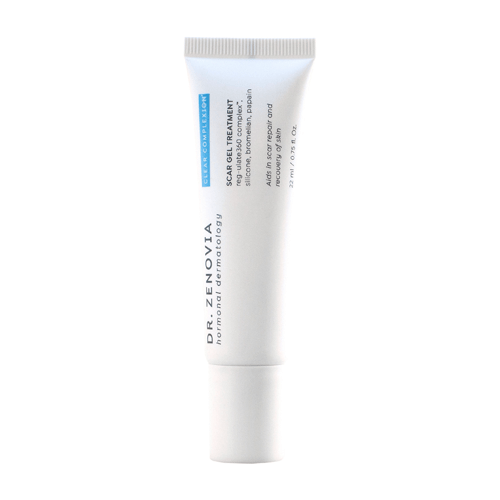 Post-pimple care, where are you at? This medical-grade and silicone-based treatment works over time to minimize scarring by creating a healing environment for recovery. The gel treatment uses Bromelain and papain to encourage cell turnover, while Dr. Zenovia's patented REG-ulate360 Complex uses skin-soothing actives like resveratrol, vitamin E, Green tea, bakuchiol, and plant-derived phytoestrogen to restore the skin to its natural and healthy state. Feel free to use this on acne scars, stretch marks, abrasions, surgery, burns, and more!
Saturday Skin Acai Berry + Oats Antioxidant Gel Cleanser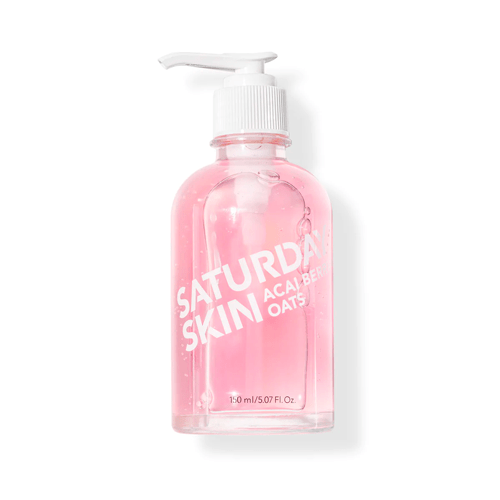 This delicious-looking gel cleanser is the stuff of dreams! It's jam-packed with antioxidant-rich superfruit Acai berry, a soothing grain complex consisting of rice, oats, mungbean, and Centella Asiatica to protect, hydrate, and improve skin radiance. Your skin's going to appear firmer, bouncier, and comfortably clean!
Medicube Glow Bubble Serum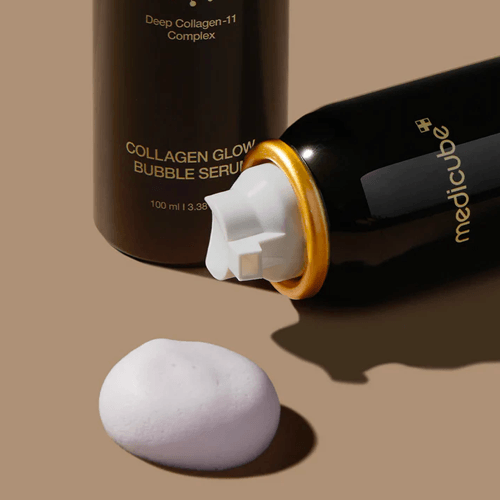 **You can use the code "BEAUTYWITHIN" for 10% off your order
Restoring collagen never looked so innovative! Not only does this serum dispense as a dense mousse that vaguely reminds us of shaving cream or a hair styling product, but the airy formula sinks quickly into the skin. Best of all, this contains 11 types of collagen, peptides, hyaluronic acid, urea, glutathione, and retinal to lock in moisture and improve the appearance of fine lines and wrinkles for a glowing and radiant complexion you'll love! This is an October skin care find we didn't know we needed!
PillowTalk Derm Skincare Major Fade Solution
For anyone struggling with pigmentation from overactive melanin production due to the sun, age, pregnancy, or acne spots, this three-step brand is an October skin care find that's sure to be a game-changer! Board Certified Dermatologist Dr. Shareene Idriss knows it's going to be because all of these products act as a synergistic trio to target your skin's melanin synthesis at every step. The routine consists of an exfoliating mask, milky serum, and gel-cream moisturizer – each infused with skin-brightening ingredients and thoughtful packaging that will have you make the most out of your products without worrying about them losing efficacy. And while this line will work wonders for your hyperpigmentation, you can opt to use one as a standalone product and still have it work well with the rest of your routine!
Dermalogica Dynamic Skin Recovery SPF50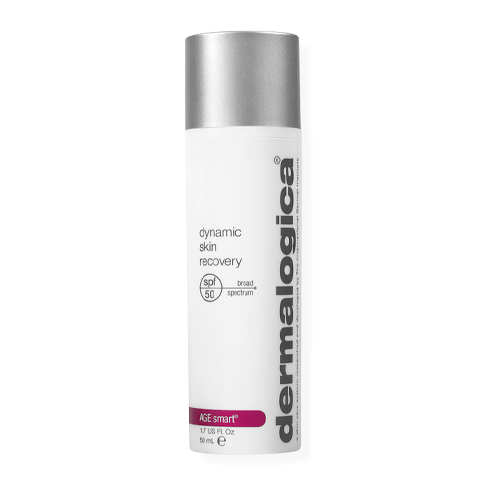 You can tackle sagging, dry, and sun-damaged skin with this three-in-one skin recovery moisturizer with broad spectrum SPF50! This cream sinks into the skin without leaving any residue, while peptides, antioxidants from white tea, and hyaluronic acid work together to nourish, hydrate, and even out your skin for a brighter and healthier complexion. The moisturizer can be an excellent option for your minimal skincare routines or for anyone finding it difficult to incorporate sun protection.
Merit Instant Glow Serum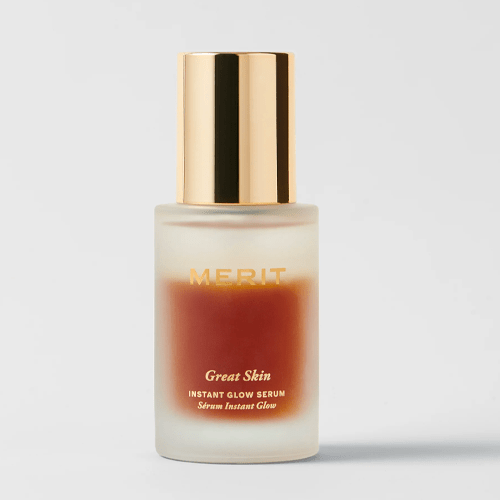 This bi-phase serum is all about hydrating your skin for a healthy, radiant, plumped complexion. The silky, weightless texture absorbs quickly into the skin while niacinamide, hyaluronic acid, cacao seed extract, and Japanese goldthread root work together to provide your face with a smooth canvas for your makeup steps! The best part about this serum is that it won't clog pores or trigger your acne so every skin type can benefit from this product!
I'm From Mugwort Gel Cleanser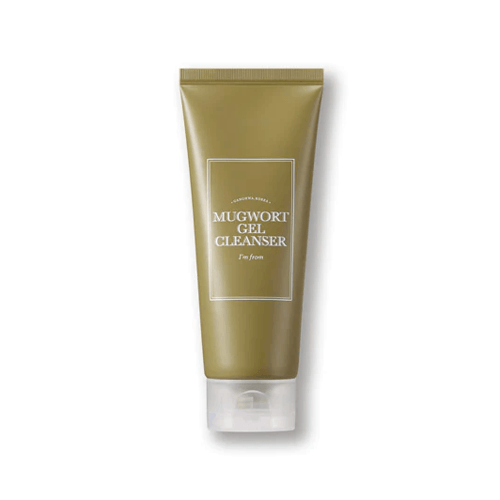 Here's another exciting October skin care find that we think will have you clicking "add to cart"! This soft gel-to-plush foam cleanser is the latest addition to I'm From's famous Mugwort line. Not only does it contain all the skin-protecting and healing benefits of mugwort (60%), but the soothing green gel helps to remove makeup, sunscreen, and other impurities so that your skin can be refreshed and calm after cleansing! I'm sold!
Hero Cosmetics Pore Release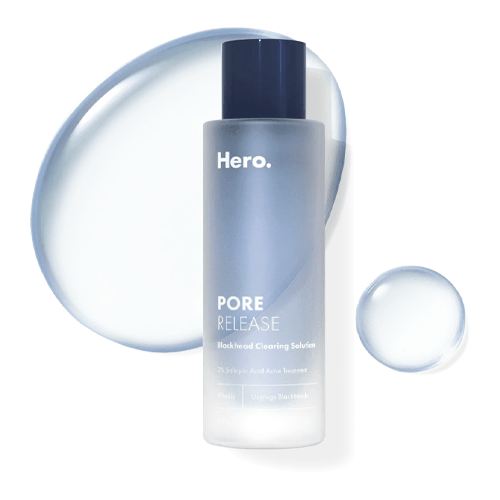 No matter the age, it seems there will always be someone struggling with blackheads. That's why Hero Cosmetics came out with a non-drying and non-irritating solution to reduce the appearance of clogged pores and buildup. This clearing solution infuses glycolic acid (AHA), salicylic acid (BHA), and gluconolactone (PHA) to gently resurface the skin and minimize the look of pores, while lotus water brightens and soothes the skin.
Zitsticka Mood Food PMS Gummies
Did you know that PMS signifies that your hormonal levels are out of whack? That's why all the symptoms that come with it (bloating, mood swings, tenderness, acne, etc.) are signs to tell you that you should give your insides more tender loving care! This holistic supplement from Zitsticka is a delicious gummy infused with plant extracts, adaptogens, and herbs to balance your hormones and relieve common symptoms before our monthly friend arrives. And according to reviews, these gummies apparently work!
Caudalie Draining Organic Herbal Tea Vinosculpt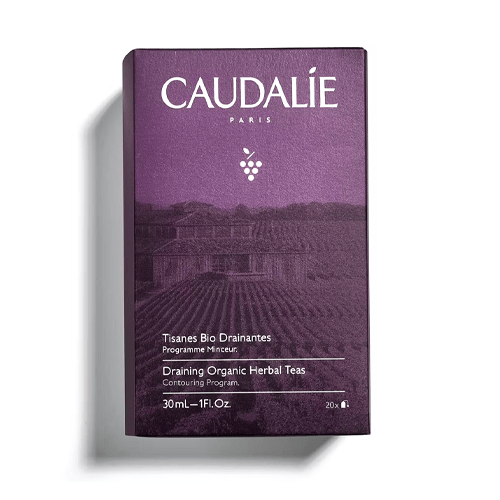 You can transform your home into a mini spa with Caudalie's delicious herbal tea! Not only is this the tea created for the Herbal Tearoom at the Vinotherapie Spa in Bordeaux, but it's meant to accompany you as you go about your skincare and self-care rituals. The tea blend contains cinnamon, blueberry, red vine, sweet orange peel, and blackcurrant to calm the senses and give a "draining and detoxifying effect" to relieve water retention and help your body eliminate toxins. Depending on your taste, you can feel free to drink it hot or cold and reap the benefits of a calmer mind and body!
By Ava Resilient Skin Elixir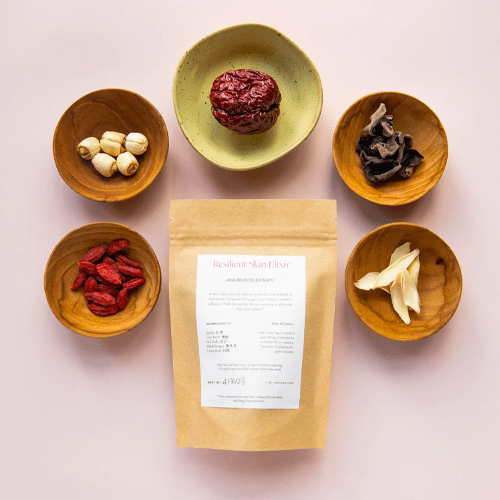 Step aside, glass skin, because 2022's all about jello skin! For Glow With Ava fans, this October skin find is an exciting addition for achieving resilient, youthful, and glowing skin from the inside out! With her brand byAVA launched earlier this month, Ava kicks off her business with an elixir containing a curated blend of traditional Chinese herbs – including jujube, goji berry, lily bulb, black fungus, and lotus seed – to boil and drink in the comfort of your home.
107 Beauty Aronia Low Molecular Collagen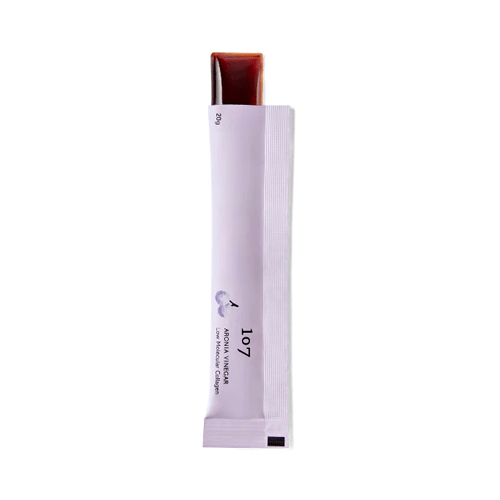 We can all benefit from collagen to help us maintain bouncy and youthful-looking skin! To make supplement taking easier, 107 Beauty has a delicious tart jelly infused with handcrafted and aged Aronia vinegar, hyaluronic acid, elastin, amino acids, biotin, and pomegranate. So on top of your daily dose of collagen, you can feel assured that you'll also be receiving essential nutrients and probiotics to nourish your body from the inside and out!
107 Beauty HANEGA 10-Year Black Vinegar Ginseng Extract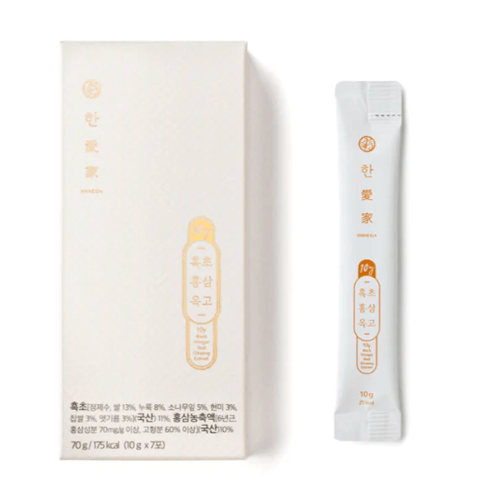 If low energy and general fatigue are keeping you feeling sluggish, this inner wellness supplement can be what you need! Each packet uses carefully formulated 11% HANEGA black vinegar, 6-year-aged red ginseng concentrate, honey, and Rehmannia to aid digestion and perk you up without the buzz! And don't worry – the extract tastes fantastic!
Shop all our products in our Shop My Shelf Collection:
Want to see more discount codes? Check out the link: https://shopmyshelf.us/collections/51665
Sign up for our free online newsletter: https://bwth.in/newsletter
Shop all of our curated faves at: https://bwth.in/shop
Subscribe to our YouTube Channel for more information and product recommendations: https://bwth.in/subscribe