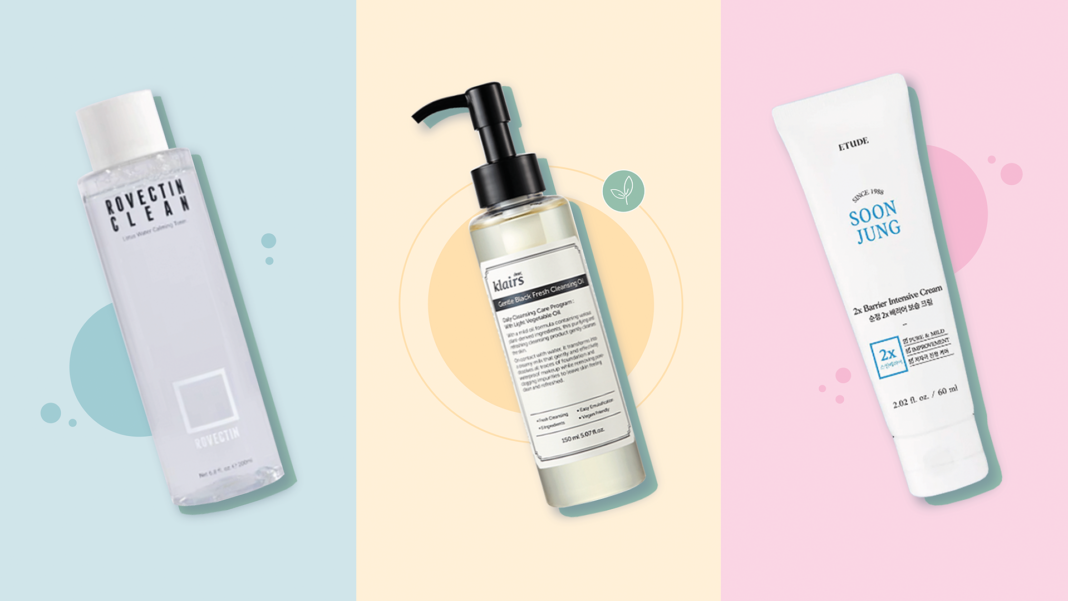 Ever thought about what the ideal routine for ultra-sensitive skin is?
Anytime I try a new product, my skin always breaks out or reacts badly! Also, my skin stings whenever I cleanse while my skin barrier is compromised. On top of that, I sometimes feel like an extensive skincare routine worsens my skin condition!
Even if I try a new product ONCE, my skin will react. Whenever I try a new product, I break out 40% of the time. So let me share with you a few PERFECT products for sensitive skin that will never fail you and your skin barrier!
Dear Klairs Gentle Black Fresh Cleansing Oil
This cleansing oil is my holy-grail cleansing oil. Rinsing it with water leaves no residue and cleans your skin perfectly! As the name says, it is a super GENTLE cleansing oil that does exactly what you expect from an oil cleanser. On days when I feel my skin is extra sensitive, I use the cleansing oil once as my main cleansing step without following up with a water-based cleanser.
Rovectin Lotus Water Calming Toner
A hydrating yet soothing toner formulated with Lotus flower extract and Hyaluronic Acid, perfect for a hydrating and moisturizing effect. If you have sensitive skin, this toner will be the best for you! As expected from Rovectin, this toner is formulated with clean and soothing ingredients, this toner will leave your skin supple and smooth. BONUS! Use thin cotton pads to create your own DIY spot mask with this toner!
Etude House SoonJung 2x Barrier Intensive Cream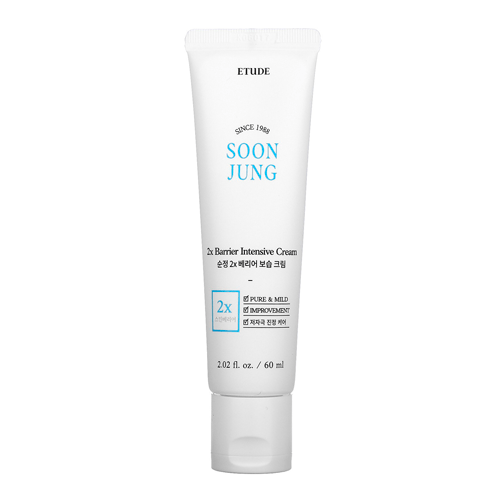 This cream is one of my holy grails! It is extremely hydrating and calming. Panthenol is the perfect ingredient for moisturizing and soothing skin effects. Along with Panthenol, the cream is formulated with madecassoside, shea butter, and other natural ingredients, this cream is perfect for ultra-sensitive skin!
Editor's Final Thoughts
I hope this simple and effective routine was helpful for you and your skin. This routine is amazing for those with sensitive skin, so check out the products mentioned if you are part of the sensitive skin gang! Always remember to patch test new products and use them with care. Most importantly, make sure to always wear SPF in the morning!
Want to see some of our discount codes? Check out the link: https://shopmyshelf.us/collections/51665
Sign up for our free online newsletter: https://bwth.in/newsletter
Shop all of our curated faves at: https://bwth.in/shop
Subscribe to our YouTube Channel for more information and product recommendations: https://bwth.in/subscribe