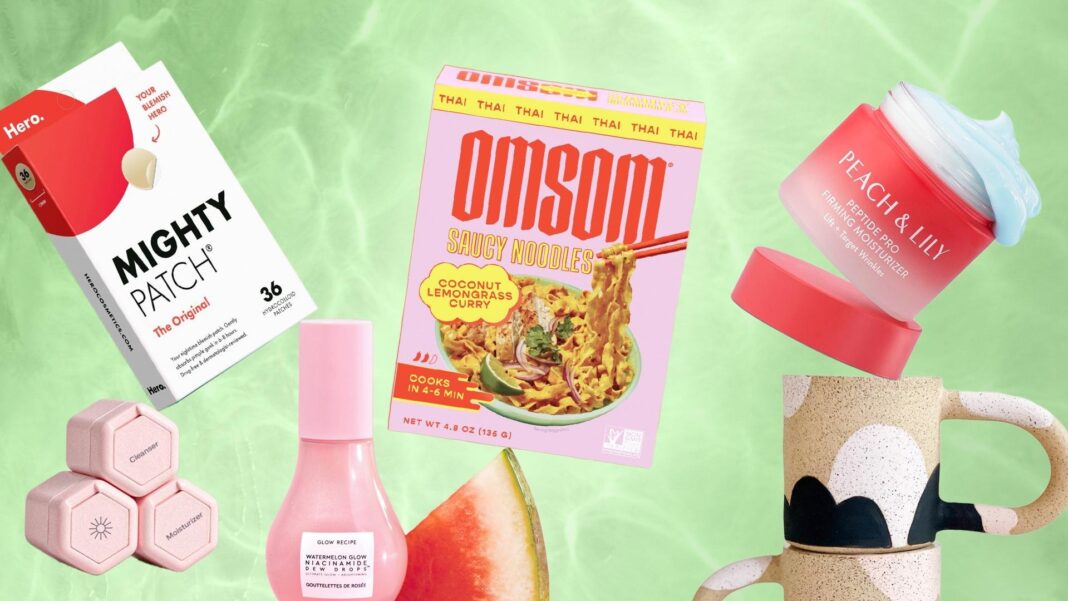 Although we're at the tail end of May, AAPI Month is still upon us! We want to wrap up this month by celebrating and mentioning some of our favorite products from AAPI brands we know and love to share – in skincare, lifestyle, and wellness! These brands are just a few of what stood out to us, and we're inspired by how these entrepreneurs are making waves in their respective industries.
Note: For this article, we selected brands that Team Beauty Within loves, which may not represent all groups within the AAPI community.
AAPI Brands in Skincare
Krave Beauty (Founded by Liah Yoo)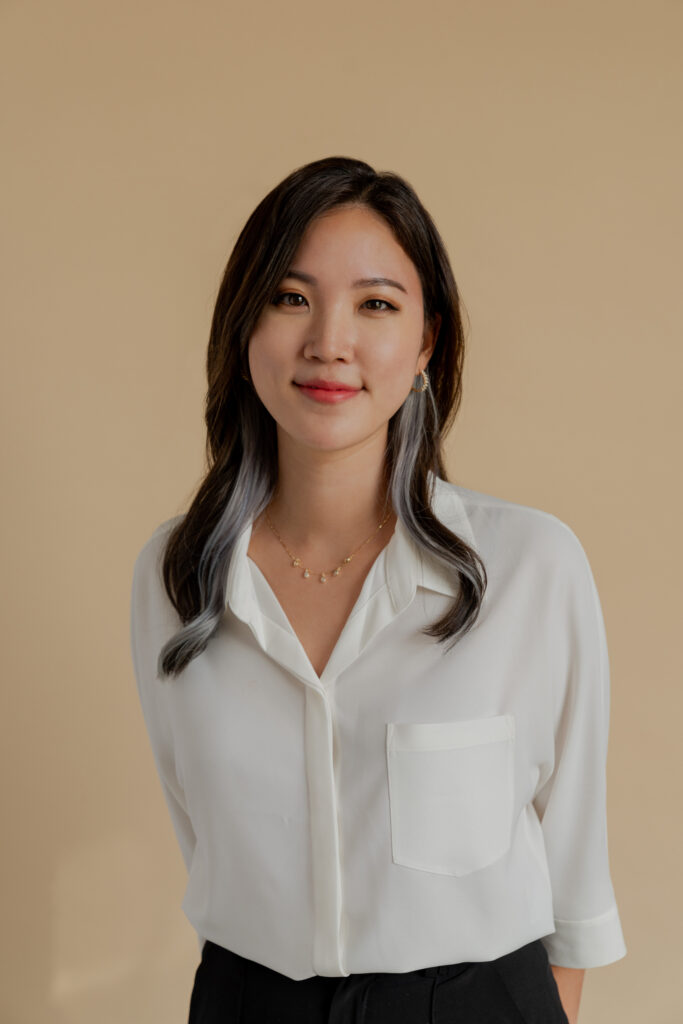 From a skincare influencer on YouTube to the full-time CEO of the skincare brand Krave Beauty, Liah Yoo is aware of the confusion of creating effective skincare routines in a few steps. That's why her brand is all about pressing the reset button, and it lets skincare users know they don't have to feel overwhelmed with infinite choices to achieve glowing skin. Instead, all it takes is a solid three-step routine; everything else is supplementary.
Our Favorite Products
Superegg! (Founded by Erica Choi)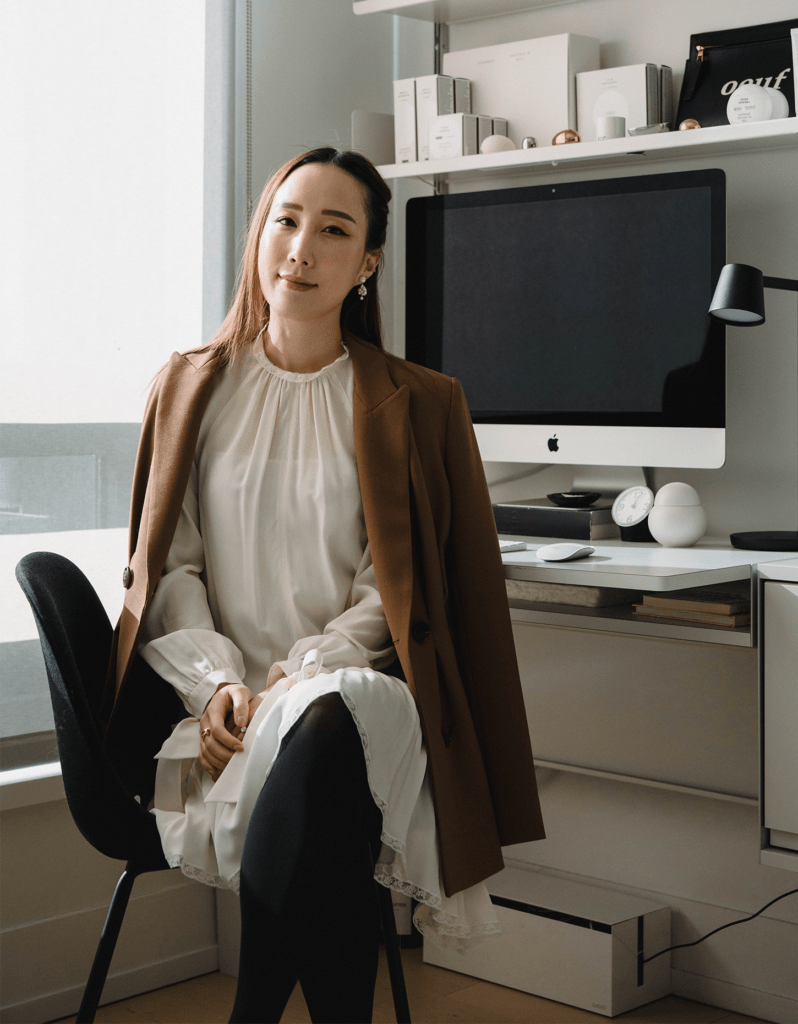 When it comes to eggs, Erica Choi is all too familiar with their use in Ancient beauty practices and rituals throughout Asia. Growing up, she watched her mother and grandmother use all parts of the egg (egg white, yolk, and eggshell) as masks to nourish, tighten, and rejuvenate the skin.
As a way to pay homage to the nutrition-packed ingredient and the historical Asian beauty rituals, Erica found a way to replicate the egg's nutritional profile and created a 100% plant-based and sustainable skincare brand that encourages users to tune into their well-being to develop healthy and glowing skin. After all, just like the egg, beauty starts from the inside out.
Our Favorite Products
Peach & Lily (Founded by Alica Yoon)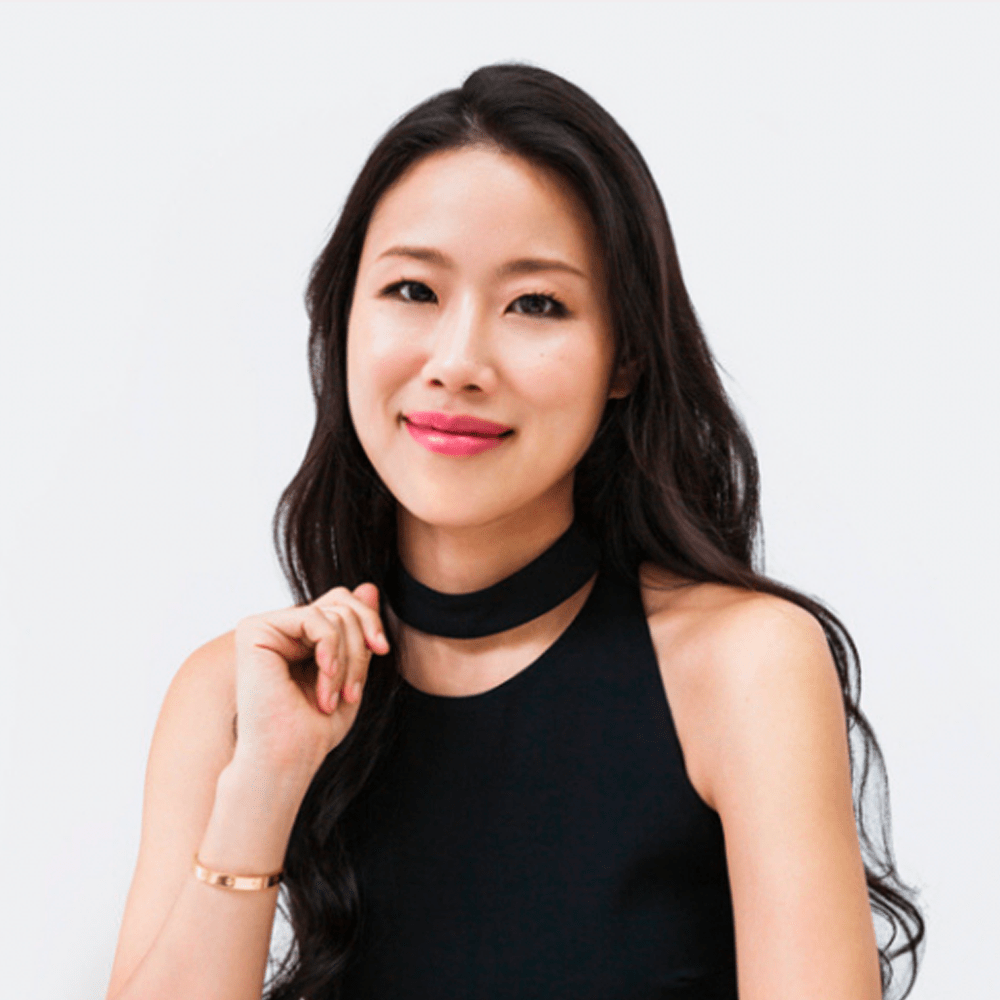 Peach & Lily founder Alicia never thought she'd create a skincare empire in just a few years. What started as a passion for treating her eczema-prone and other people's skin became a skincare company that houses specially curated and vetted Korean skincare products for all users (sensitive skin included) to benefit from.
Let's also not forget her clinically proven skincare lines Peach & Lily and Peach Slices – both of which create simple, sustainable, and – most importantly – sensitive skin-approved skincare products and put the term "Glass Skin" into the trendy skincare map!
Our Favorite Products
Bloomeffects (Founded by Kim van Haaster)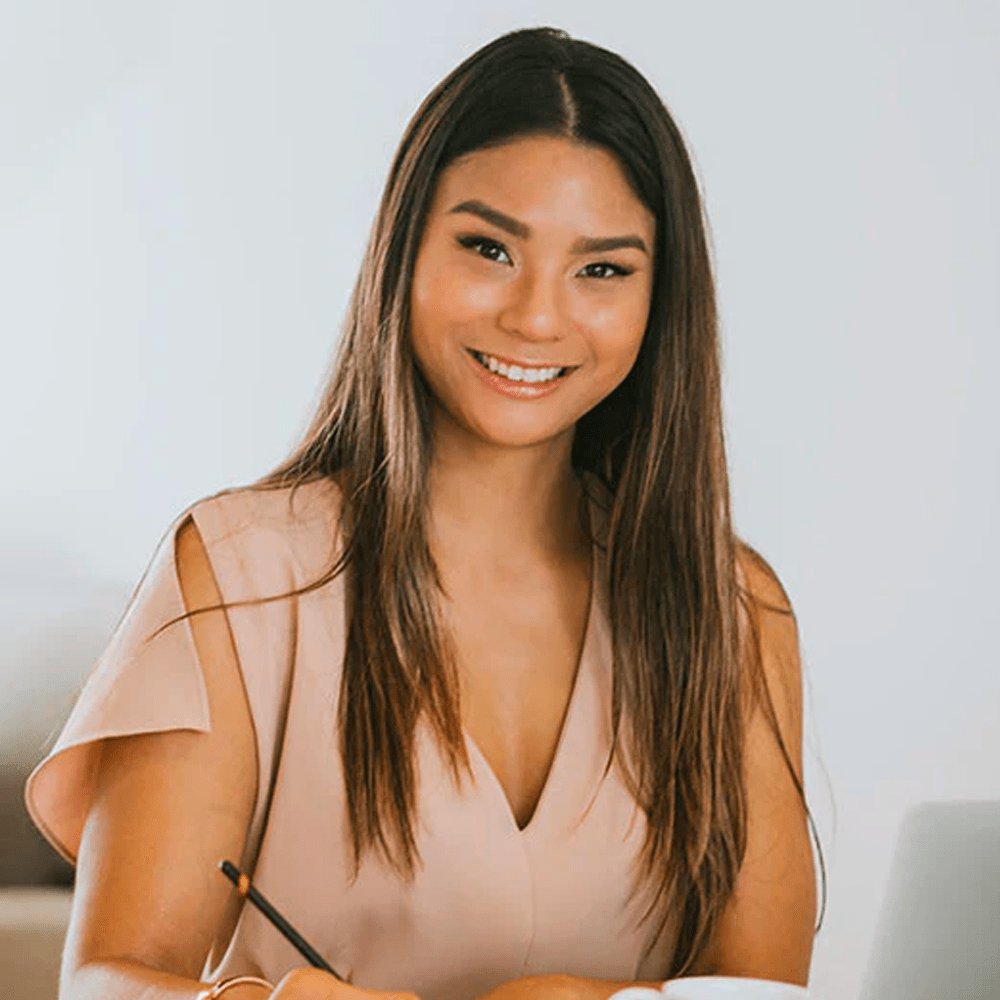 Kim always knew she wanted to start a skincare brand, and her journey to beginning Bloomeffects is nothing short of a miracle.
From working as the Head of Marketing & Sales in New York City to finding her husband in the Netherlands (who also happens to be a fourth-generation tulip farmer), Kim's dreams finally come true! Bloom Effects launched in 2019 and found international success as the first skincare brand harnessing the tulip's properties for glowing skin. And let's take a moment to appreciate every product's gorgeous packaging – squee!
Our Favorite Products
Hero Cosmetics (Founded by Ju Rhyu)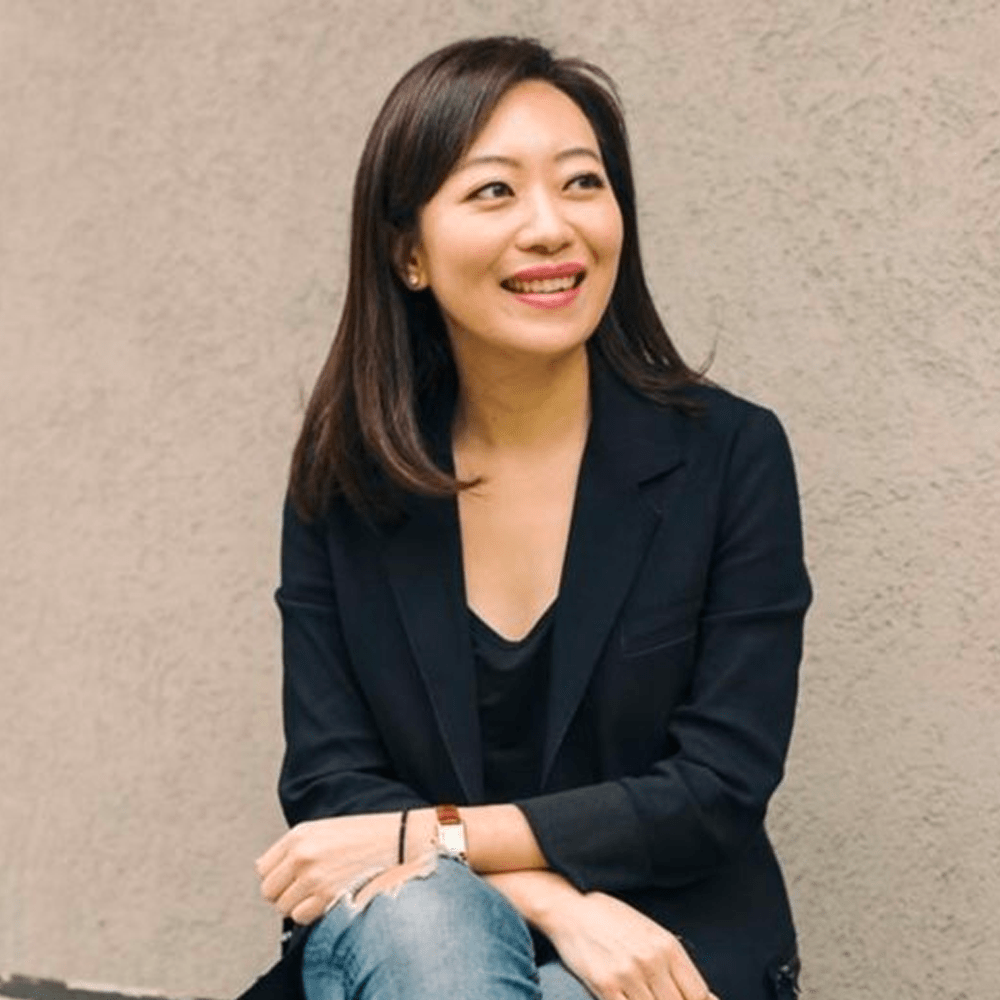 It's mid-2010, and Korean skincare is just making a name in the Western world. When it comes to acne, Ju knows all too well the struggles and frustration of treating her breakouts, given her sensitive skin and the countless acne treatments containing harsh acids.
But when Ju was living in South Korea and learned that the patches people walking in the streets were wearing were hydrocolloid bandages, Ju knew she found the perfect solution for herself and overseas. Today, Hero Cosmetics continues to revolutionize the skincare industry by expanding their one household product into a multi-step skincare line – all affordable and formulated with gentle ingredients that all people with acne-prone skin can benefit from!
Our favorite products
Glow Recipe (Founded by Sarah Lee and Christine Chang)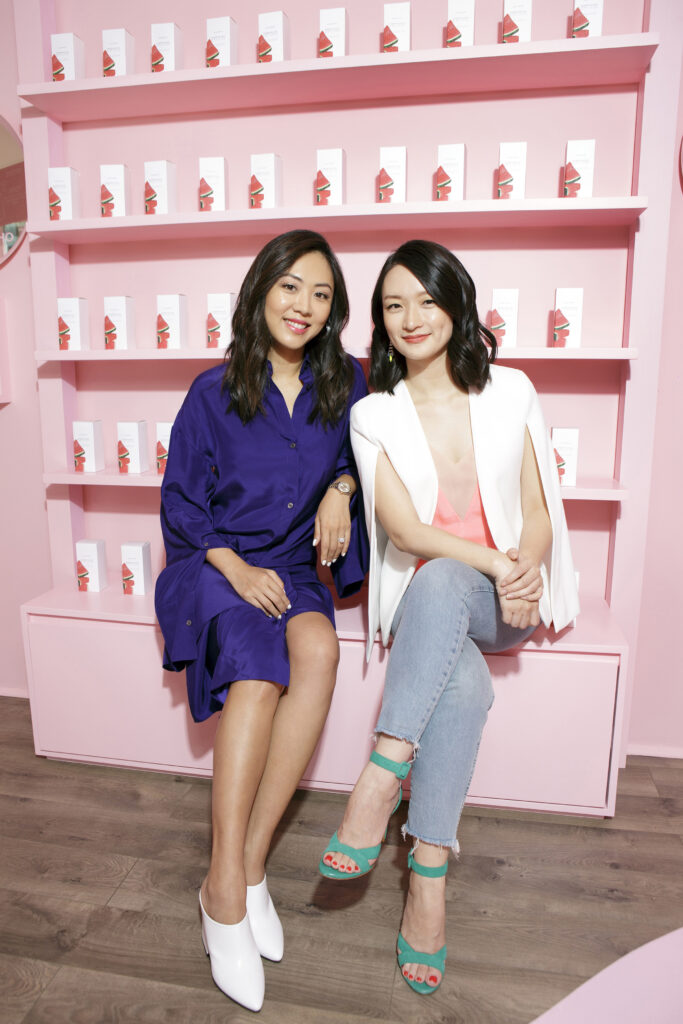 When Sarah Lee and Christine Chang started Glow Recipe in 2014, they had a very clear vision of what they wanted their brand to be. From being an e-retailer selling Korean Beauty brands to creating a Korean-beauty-inspired fruit-based beauty empire from the ground up, this inspiring woman duo proves that hard work, determination, and teamwork can make anything possible.
Today, Glow Recipe continues to make waves in the skincare and beauty sphere – both online and off. They're currently sold in global beauty retailers Sephora, Mecca, and Cult Beauty, and hitting all-time high sales, thanks to the internet!
Our favorite products
Three Ships Beauty (Co-Founded by Connie Lo)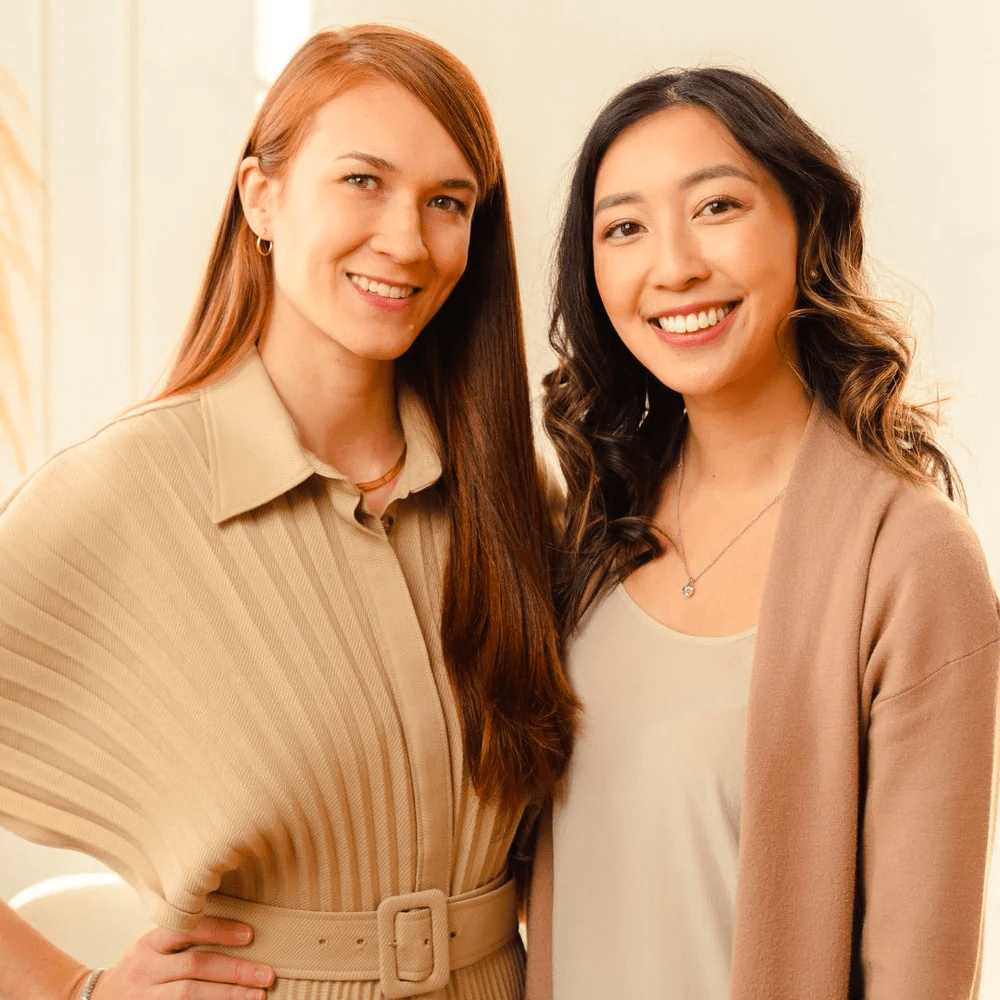 Anyone getting into skincare during the mid-2010s knows the struggle of overwhelming skin care choices, overpriced products, and jargon that doesn't have official definitions ("clean skincare," we're looking at you!) For founders Connie Lo and Laura Burget, Three Ships Beauty is a brand that seeks to create accessible, effective, and affordable skincare products while informing their customers on ingredients, sourcing, and incorporating them into their routines.
Today, Three Ships Beauty continues to provide clinically proven and innovative natural products and can be found in over twenty retailers across the United States and Canada.
Our favorite products
CLE Cosmetics (Founded by Lauren Jin)
The best ideas come from witnessing our world's daily and seemingly mundane moments. For Lauren Jin, her journey of starting CLE Cosmetics started when she watched a woman struggle with her makeup application while on the tube in London and came up with a simple solution – a multi-purpose Melting Lip Powder.
As a brand of innovation, Lauren founded CLE Cosmetics to serve as a multi-tasking and minimalistic skincare and makeup brand that seeks to empower the modern woman and help her create self-care rituals for enhancing her beauty. Every product is meticulously designed to suit the modern woman's busy lifestyle, from incorporating high-quality ingredients to using practical ergonomic packaging for flexible and convenient application on the go.
Our favorite products
AAPI Brands in Wellness & Lifestyle
Chunks (Founded by Tiffany Ju)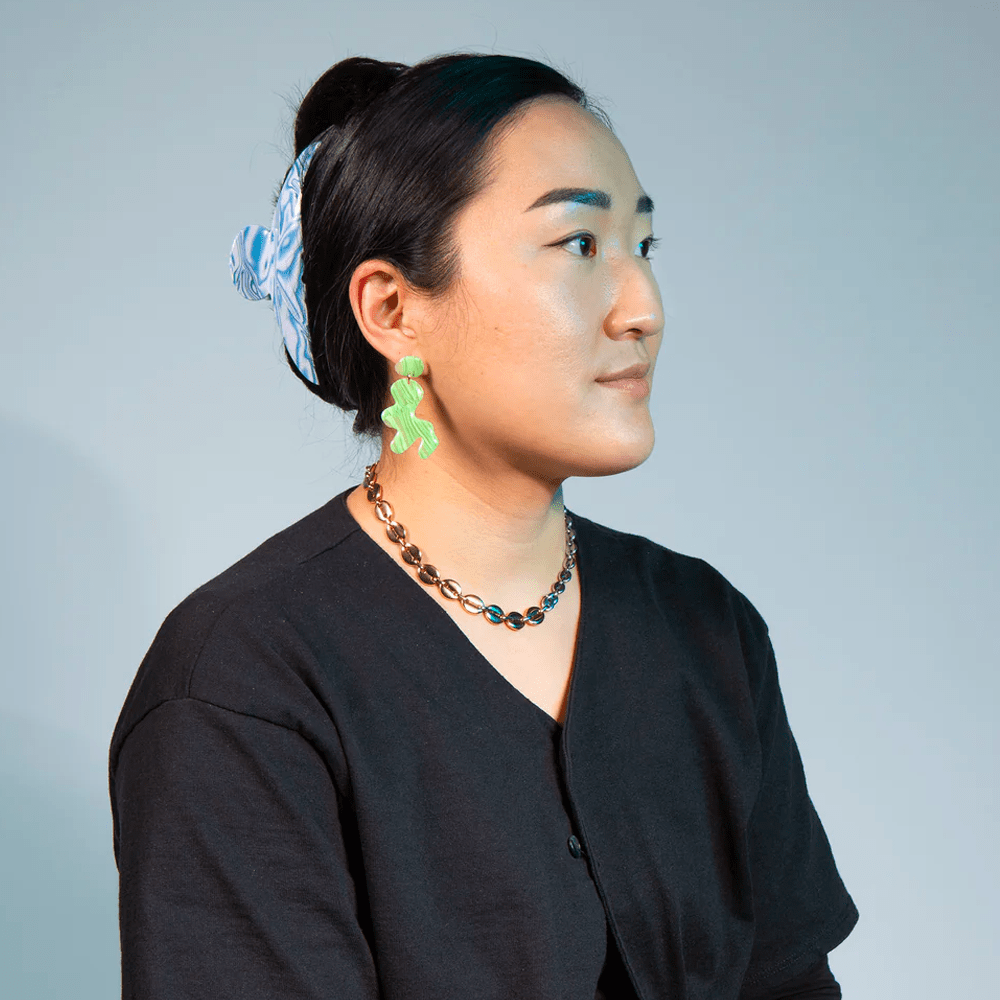 Slap bracelets, butterfly clips, and tattoo choker necklaces may be a thing of the Y2K past, but claw clips are back in style! Tiffany Ju has always been a creator at heart. After a successful (but labor-intensive) venture selling hand-dyed ombré tights, she knew the next step was to bring claw claws back into the spotlight. With a microloan and a partnership from a responsible manufacturer in Jinhua, China, Chunks was born.
Tiffany Ju didn't think her modern take on the 90s claw clip trend would take off in less than three years. But these playful and bold technicolor clips quickly gained international attention when her best-selling Checker Claw was featured in Vogue Korea by Blackpink's Jisoo – causing sales to increase by 3,000% from South Korea. Today, Chunks is a household name for the next era of claw clips – no matter where you go, you'll most likely recognize this iconic clip.
Our favorite products
Poketo (Founded by Ted Vadakan & Angie Myung)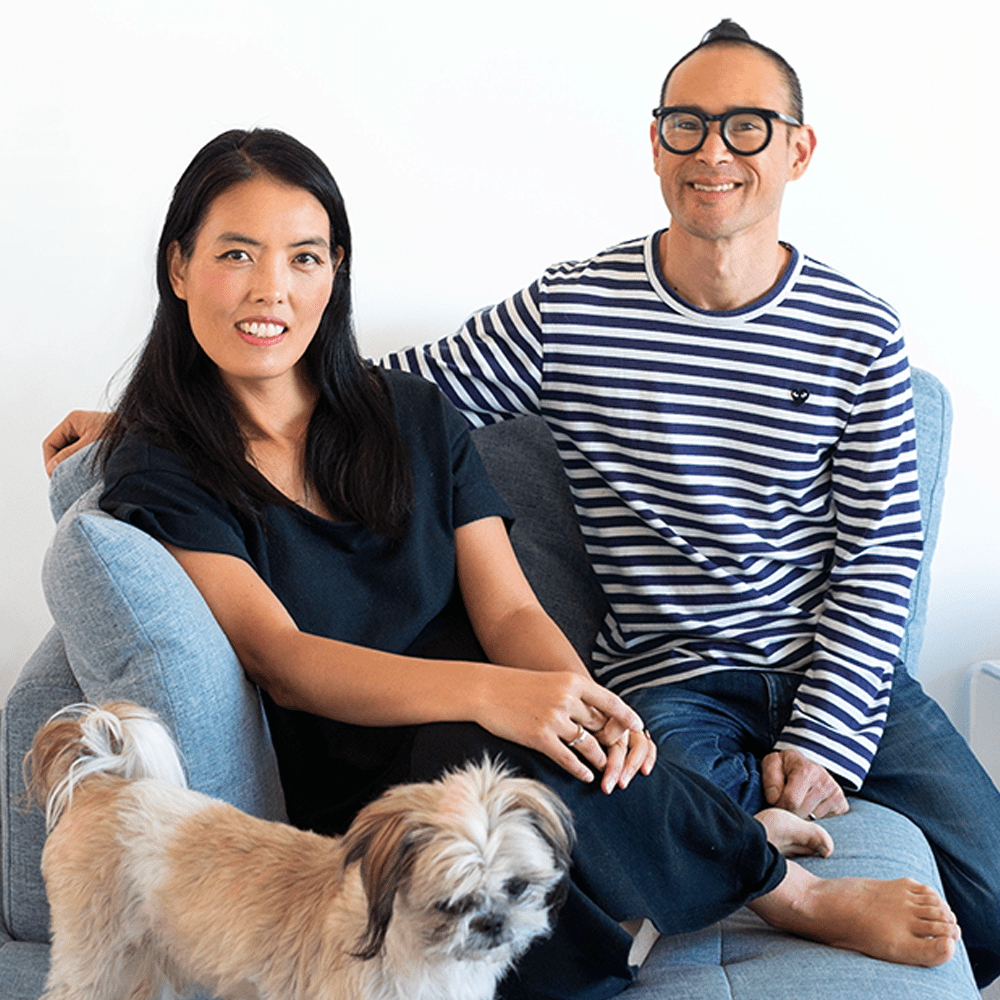 It's incredible to hear how far passion can take a person to new heights, and we can see Ted Vadakan and Angie Myung completely embody this passion when they ventured into creating Poketo. As two young artists, Ted and Angie knew they had to get creative to successfully sell art in a world where no one was doing so. Their solution? Team up with other artists to sell their designs on wallets, messenger bags, T-shirts, stationery, and housewares, to name a few.
And in case you're wondering, the name "Poketo" is a happy accident adopted by the co-founders after hearing Angie's South Korean Grandmother mispronounce "pocket." Endearingly, it sounds very fitting.
Our favorite products
Sanzo (Founded by Sandro Roco)
I'm pretty sure all Asian mothers and fathers alike would agree, Sandro Roco is the very definition of embodying Asian-American dream (and making his parents proud!). From nuclear engineer, to working in finance and tech, Sandro found his calling as an entrepreneur when he ventured into a local H-Mart and discovered that all the tasteful imported beverages contained too much sugar for his liking.
From this discover, Sanzo was born as the first Asian-inspired seltzer beverage, available in calamansi, yuzu, mango, and lychee flavors – all of which are otherwise difficult to find in most mainstream seltzers. Today, the widely successful Sanzo can be found at every Whole Foods, hundreds of Targets, and over a thousand Panda Express restaurants around the United States.
Our favorite products
Omsom (Founded by Vanessa & Kim Pham)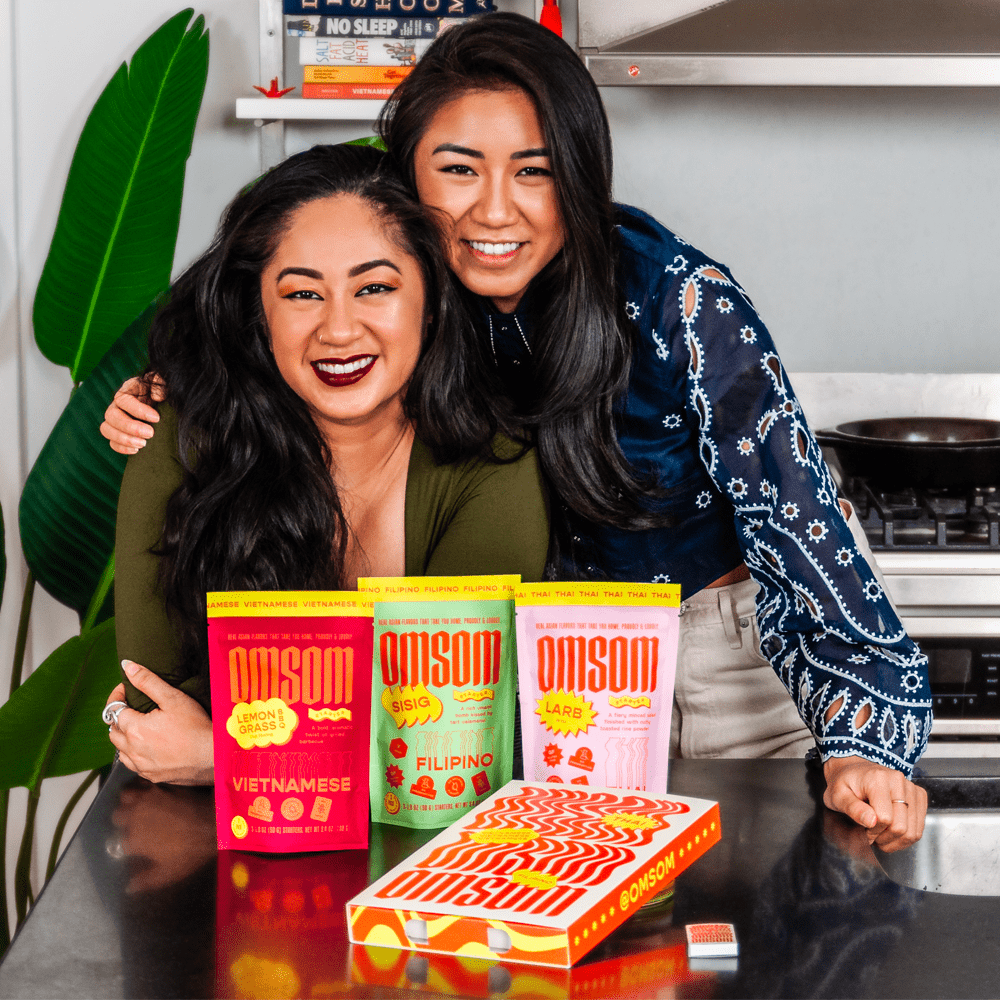 You can learn about a person's story and culture through their food, and the Pham sisters are choosing to bring their native food to the spotlight. Having grown up as first-generation Vietnamese Americans, Vanessa, and Kim Pham are loud about showing their heritage through food kits filled with flavorful pantry seasonings, oils, and sauces – all staples in East Asian and Southeast Asian dishes.
And in case you didn't realize: Omsom is a Vietnamese phrase that describes something as being rowdy or rambunctious, which embodies the Pham household!
Our favorite products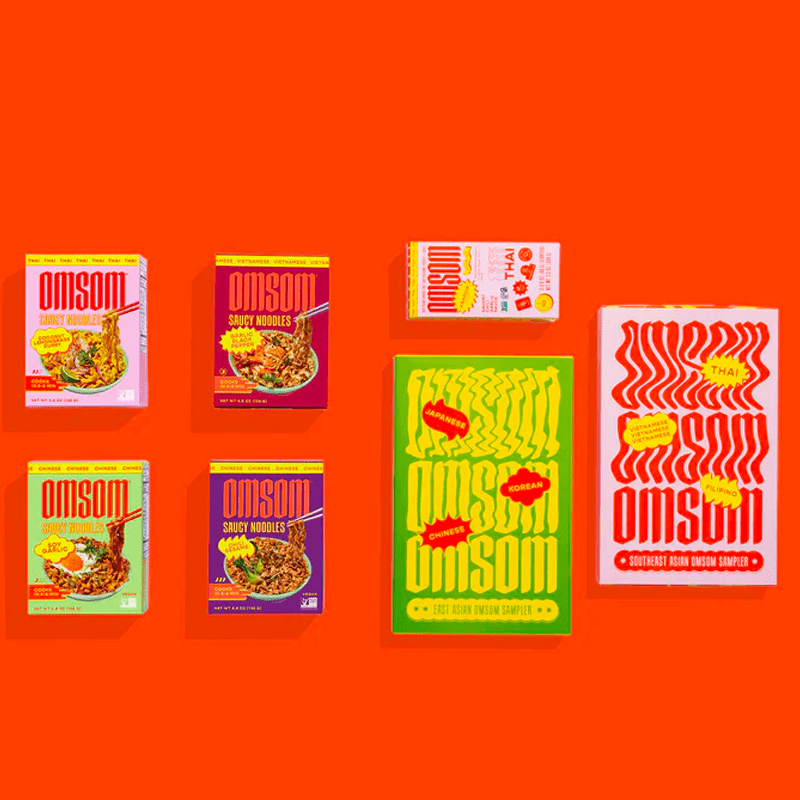 The Qi (Founded by Lisa Li)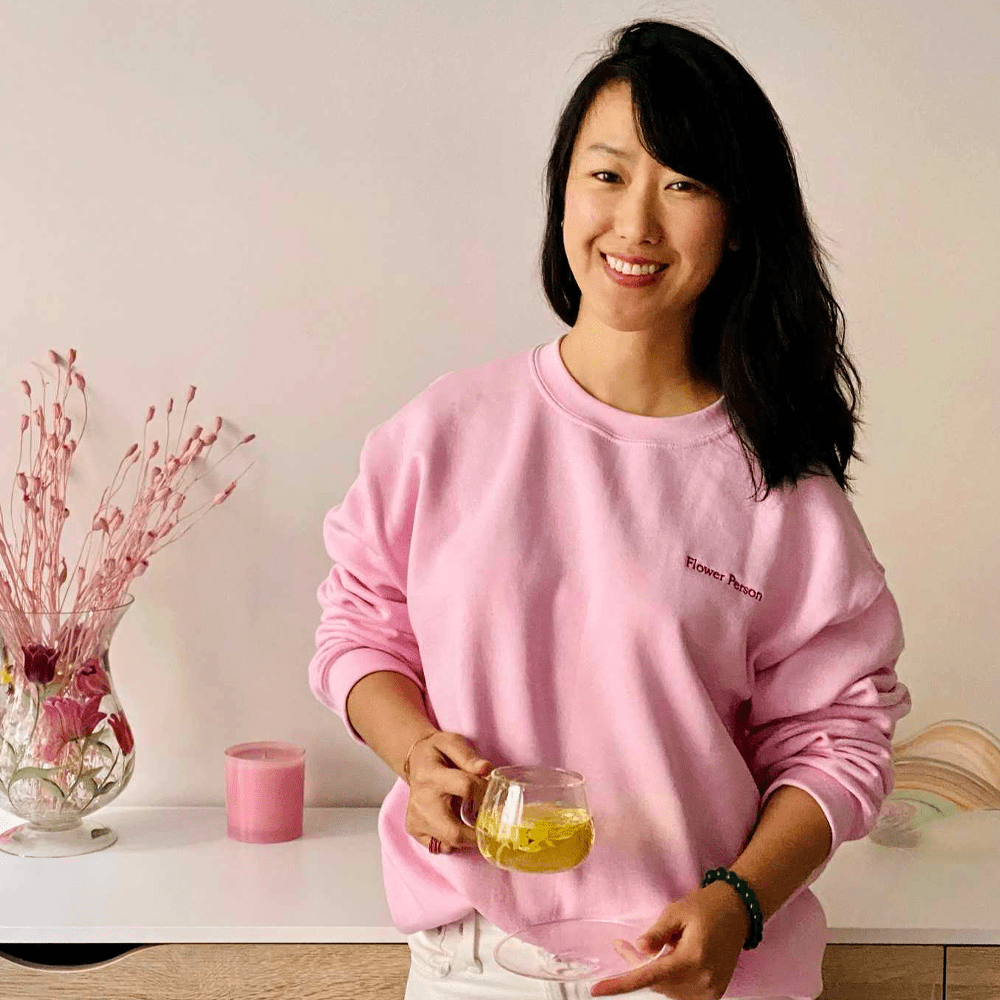 As someone who worked in the fashion industry for many years, The Qi founder Lisa Li knows all too well the stresses and burnout following our lifestyles – physically, mentally, and emotionally.
But the moment changed when Lisa ventured to Yunnan Province in China and experienced a moment of tranquility drinking tea at a tea market. Today, Lisa brings this sensory experience back to the United States – with the help of sustainable and small family local farms in Yunnan – to create The Qi, a flowering herb wellness brand that reminds customers to step back and create a ritual focusing on what they truly enjoy.
Our favorite products
Elix (Founded by Lulu Ge)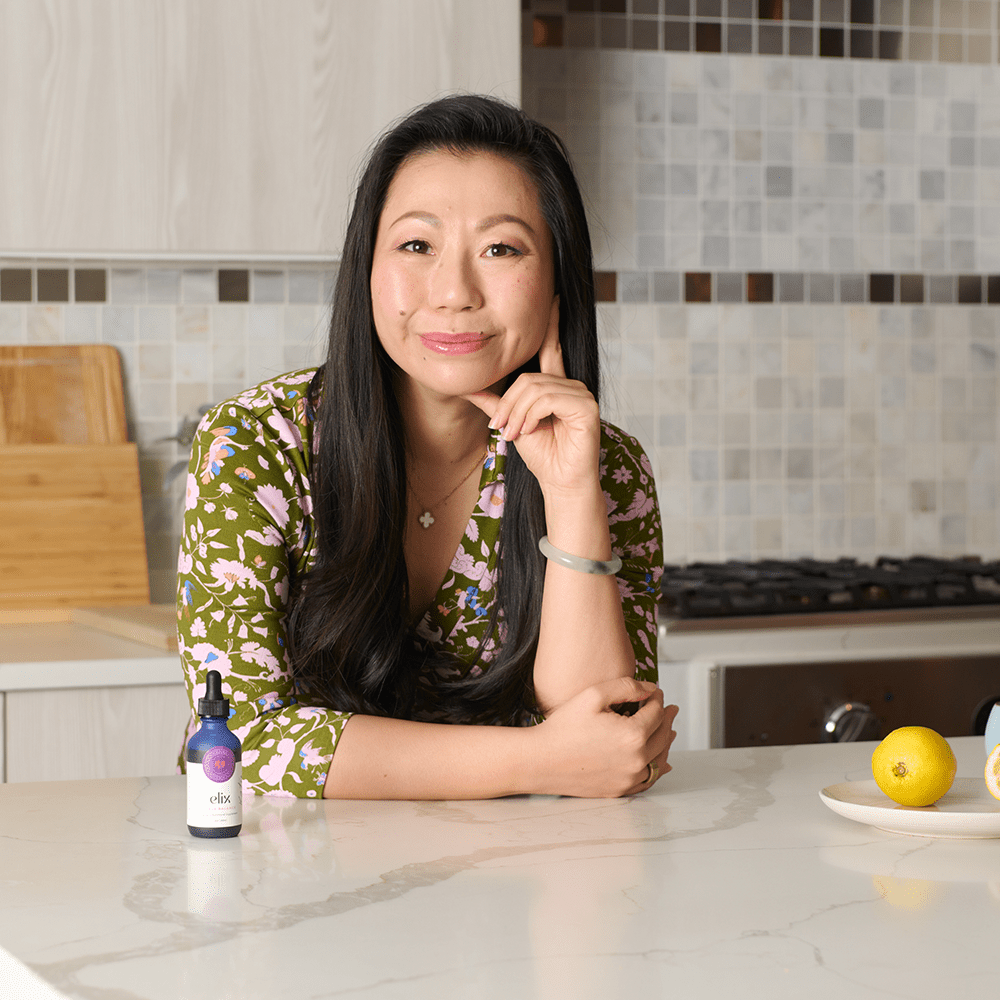 If you think debilitating cramps, insomnia, bloating, and fatigue are what women should deal with every month – think again! Just like you and me, Elix founder Lulu Ge knows all too well the struggles of enduring excruciating menstrual symptoms, especially after she went off the birth control pill that she'd been using for 16 years. Fortunately, life has a funny way of presenting itself, and Lulu eventually recalled her grandfather, who worked at a hospital in her hometown in Southern China. But instead of extra birth control pills or painkillers, it took a tongue diagnosis and prescribed medicinal herbs to have Lulu realize how powerful and effective Chinese medicine worked for her. And thus, Elix is born.
Today, Elix Healing is a revolutionary wellness brand that aims to help women through customized herbal formulas that can be easily incorporated into their daily lives. We also appreciate Elix's active role in educating and informing their customers about Traditional Chinese Medicine, along with resources and proven scientific studies for anyone to satisfy their curiosity. Best of all, we love that Elix serves as a reminder that healing and improved well-being can be possible when their symptoms are addressed at their root cause – just as it helped remind Lulu of her roots back home in China.
Our favorite products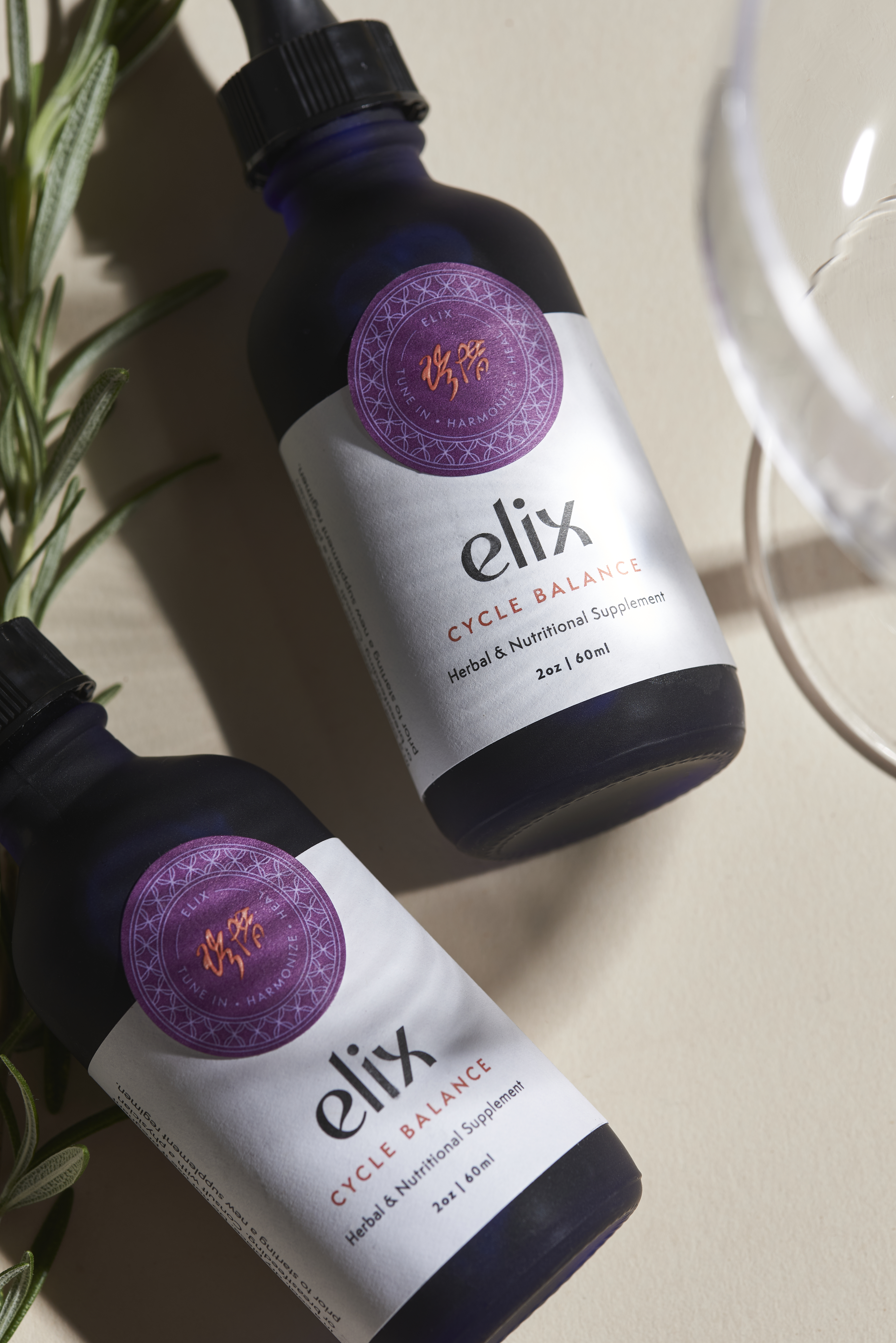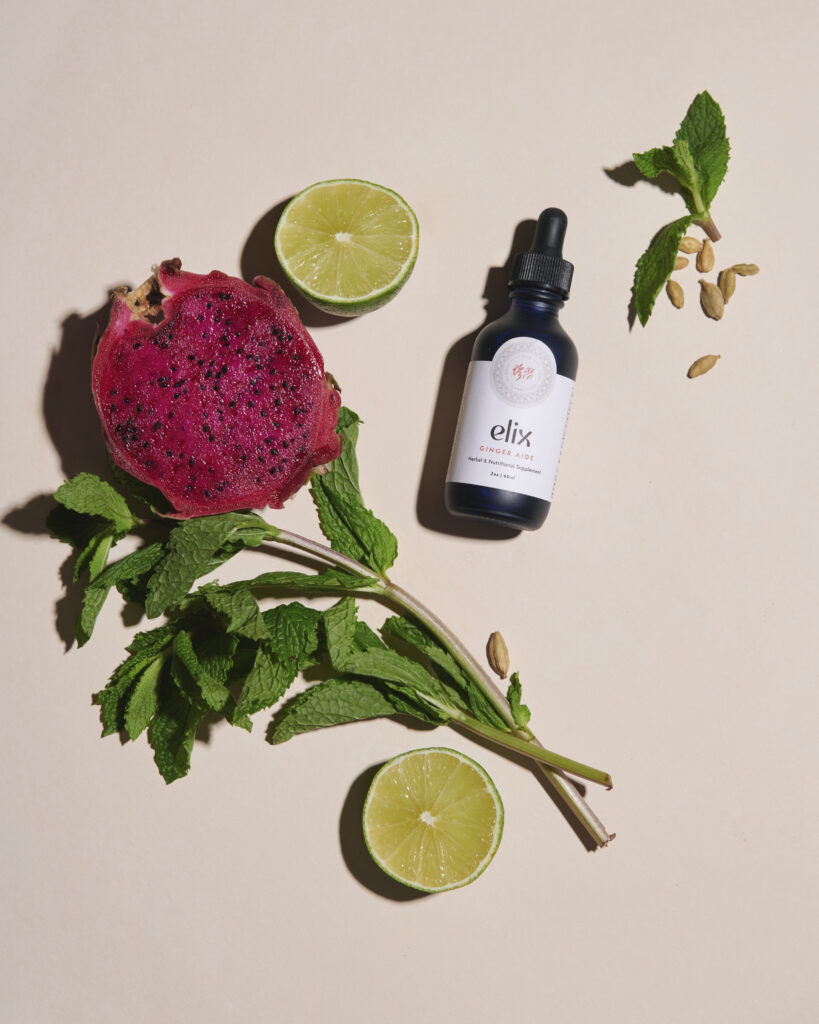 OM Ceramics (Created & Founded by Carrie Lau)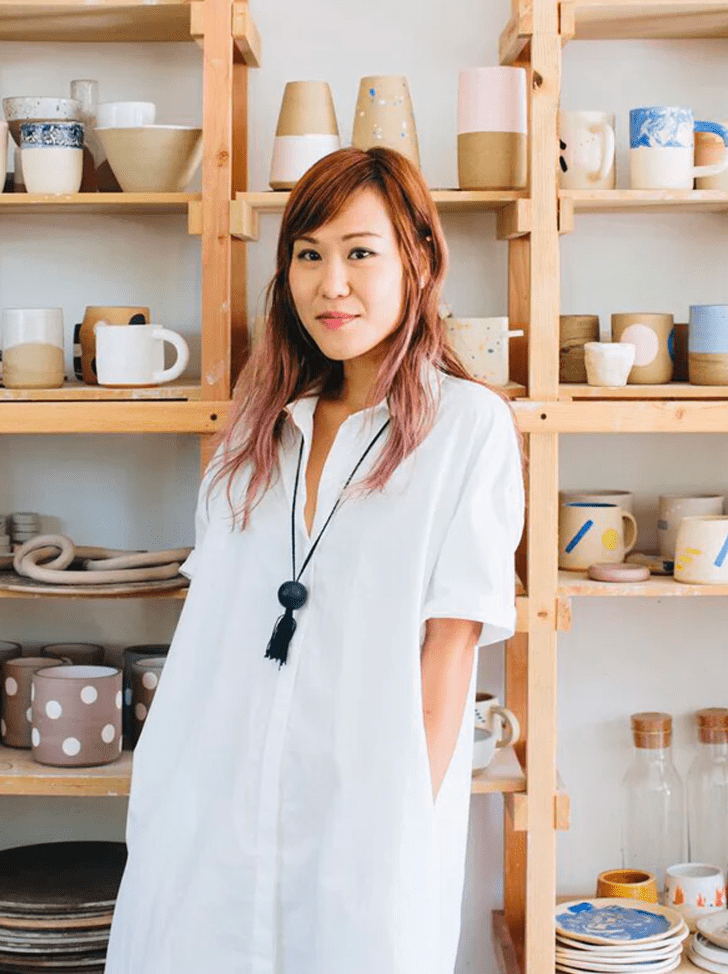 Great work can come from one's passions; for Carrie Lau, OM Ceramics is a hobby-turned-business that redefines what work should be in the 21st century: fun and enjoyable. Carrie initially started ceramics as a way of unwinding, create space for meditation, and use as an extension of her creative roles as Art Director and Illustrator.
But as she continued to produce pieces and refine her newfound skills, her passion project transformed into a full-time business – all molded by her hands so that others could also appreciate and take inspiration from her. Today, OM Ceramics provides an array of LA-inspired handcrafted ceramics, clay pieces, and more.
Our favorite product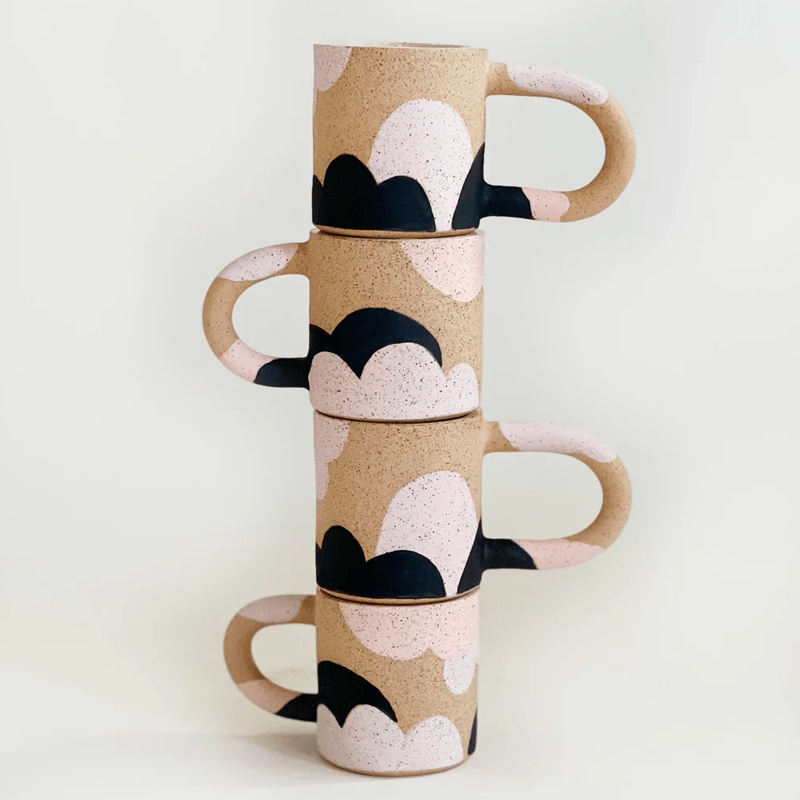 Wide Cloud and Sunset on Light Speckles Mug
Cadence (Founded by Steph Hon)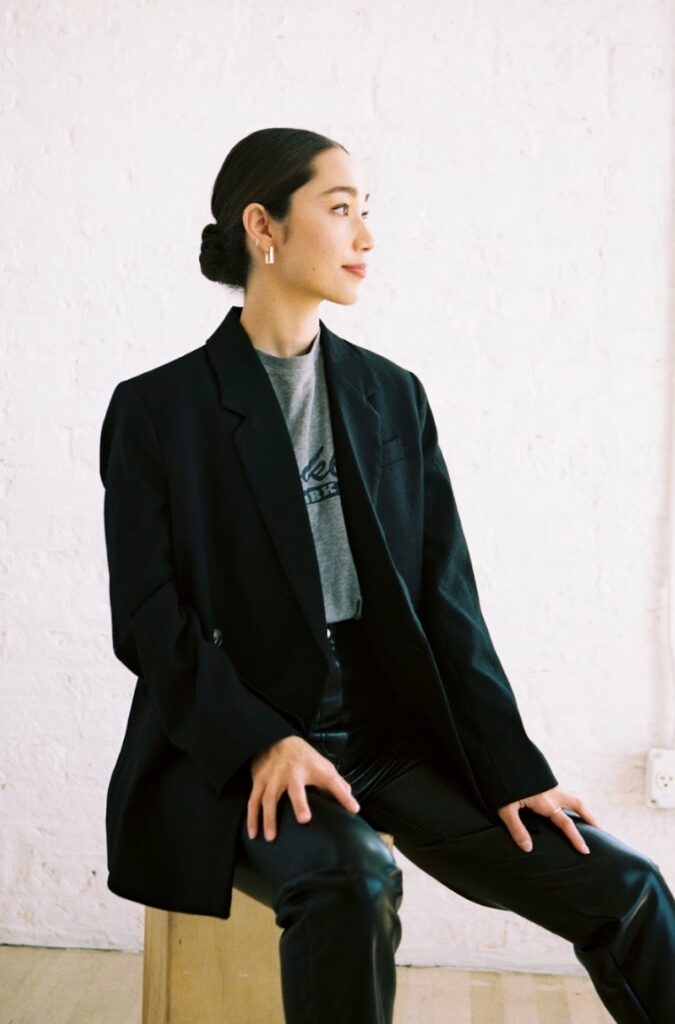 Traveling is fun, until you have to sort through your bag to grab all your essentials. That was the case for former home organizer for celebrity Steph Hon until she founded Cadence as her need to develop an intuitive object with a purpose other than just aesthetics. 
Cadence is an organizational capsule system that's durable and convenient for travel needs. Still, the sustainable packaging and intuitive design keep everything in place without worrying about leaking or getting lost in your bag. Today, Cadence garners interest from the public while Steph continues to find new ways of improving her capsule designs to provide the best possible product experience she can offer to her audience.
Our favorite products
Kinn Studio (Founded by Jennie Yoon)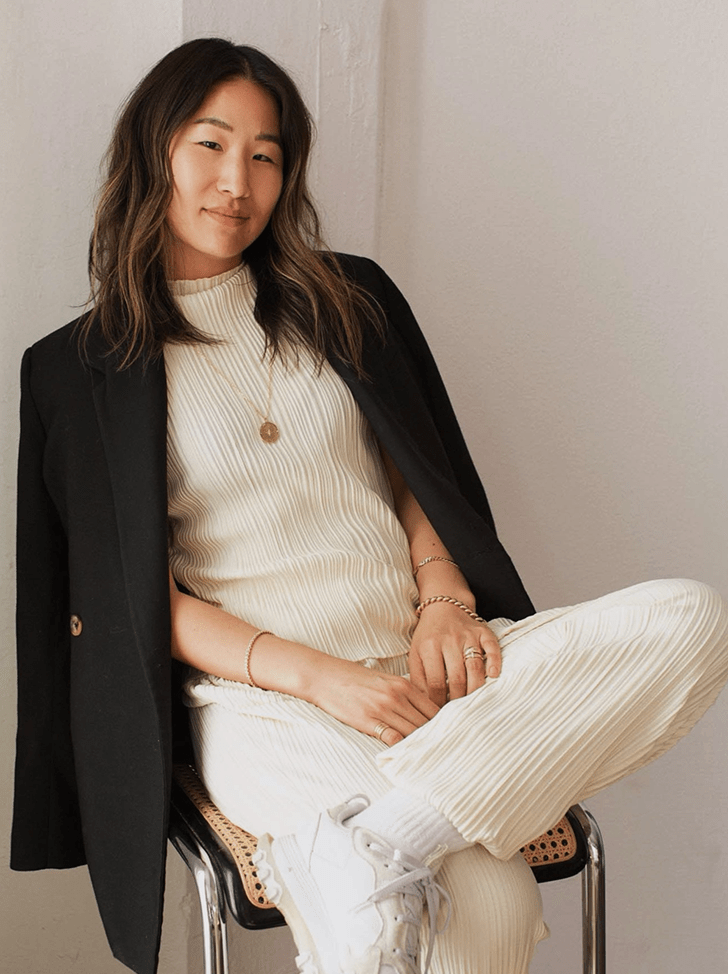 How do you find the good out of an unfortunate situation? For Kinn Studio founder Jennie Yoon, it's taking inspiration from her parent's stolen family heirlooms and creating high-quality fine jewelry, all without the traditional markups that would otherwise cost thousands of dollars per piece. Jennie takes it one step further to ensure that each piece won't tarnish or turn green so that it can become the modern heirloom for generations to come.
What's especially remarkable about Jennie is how she was able to create and run Kinn Studio as a side hustle while working a full-time job. Today, Jennie Yoon runs her L.A.-based fine jewelry business full-time while learning to balance family duties (and failing at times, but according to Yoon, she makes it work).
Our favorite products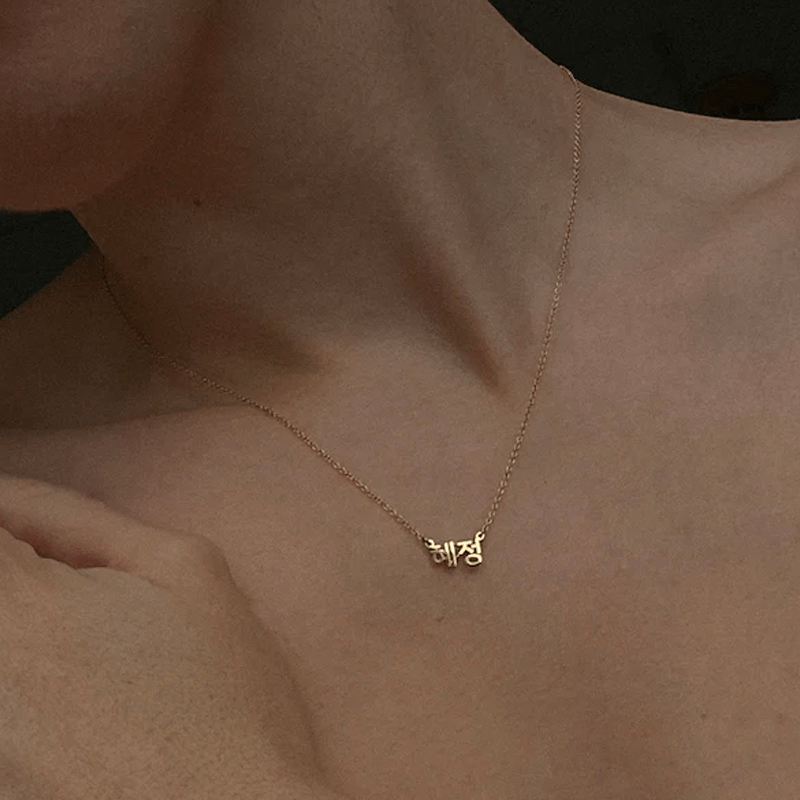 Dear Kaia III Nameplate Necklace
Want to see more discount codes? Check out the link: https://shopmyshelf.us/collections/51665
Sign up for our free online newsletter: https://bwth.in/newsletter
Shop all of our curated faves at: https://bwth.in/shop
Subscribe to our YouTube Channel for more information and product recommendations: https://bwth.in/subscribe