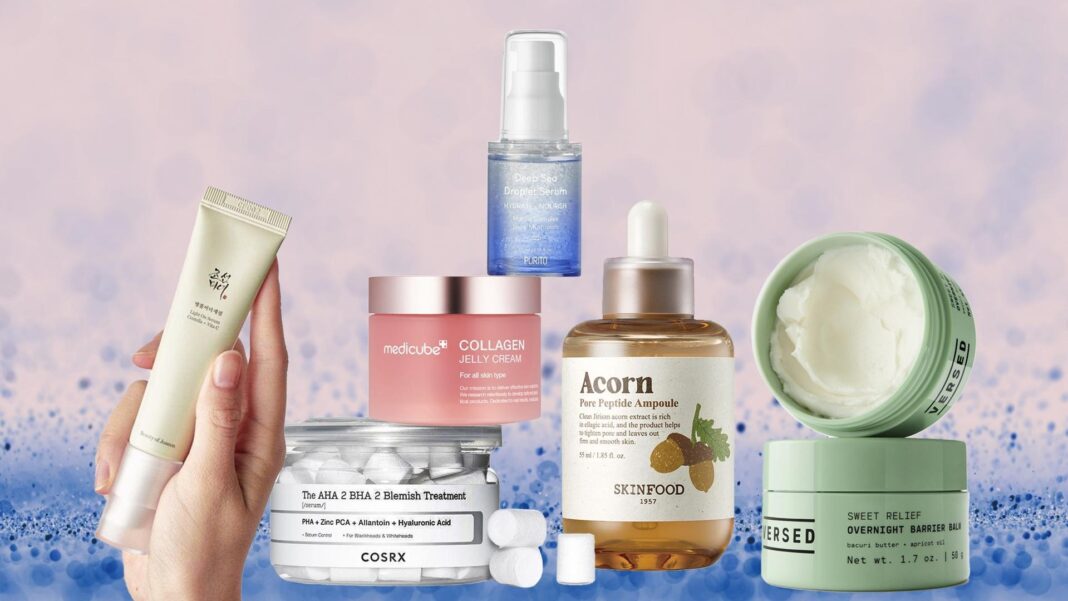 Your skincare routine just got innovative! These August 2023 skincare drops include simple to unique formulations and ingredients that we think will generate hype for the rest of this year. Curious to find out what products you can add to your collection? Check out what's buzzing!
If you need suggestions for the best skin care, makeup, hair, and body care products, you can check out our top July 2023 picks here.
Top Innovative August 2023 Skincare Finds
Beekman 1802 Potato Peel Rapid Resurfacing Milk Facial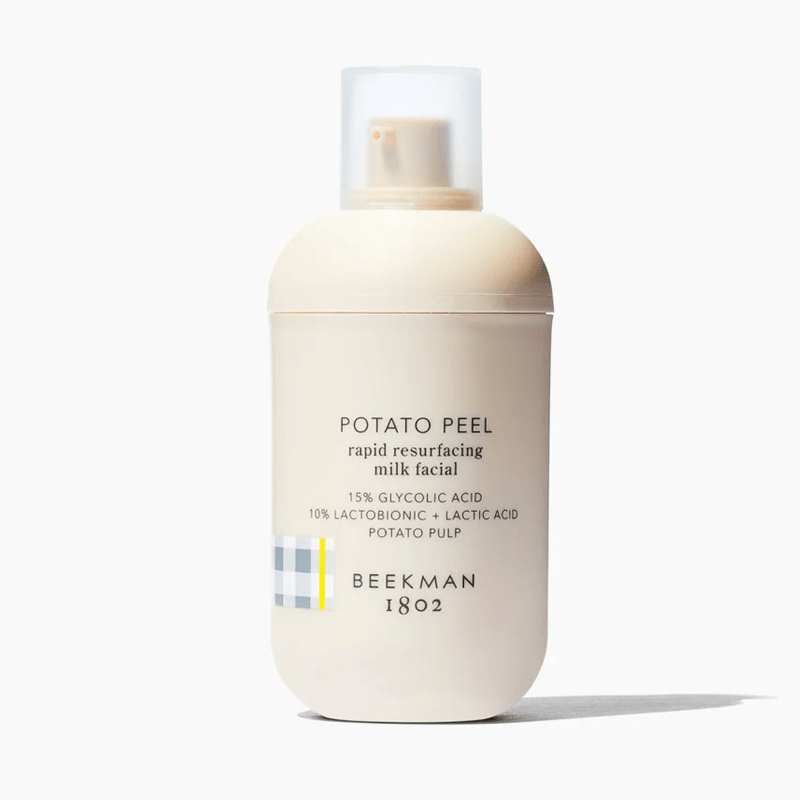 Price: $49
Out of all the possible natural remedies for skin brightening, the potato is one of the more unsung heroes. Thankfully, it doesn't have to be because Beekman 1802 dropped a Resurfacing Milk Facial in collaboration with the iconic figure Mrs. Potato Head. This amber-colored gel-like peel goes gently on the skin, but it's supercharged potato pulp and AHAs (glycolic, lactic, and Lactobionic acids) to even out skin discoloration and texture, but it also includes goat milk to soothe and calm the skin.
Peter Thomas Roth Instant FIRMx Lip Filler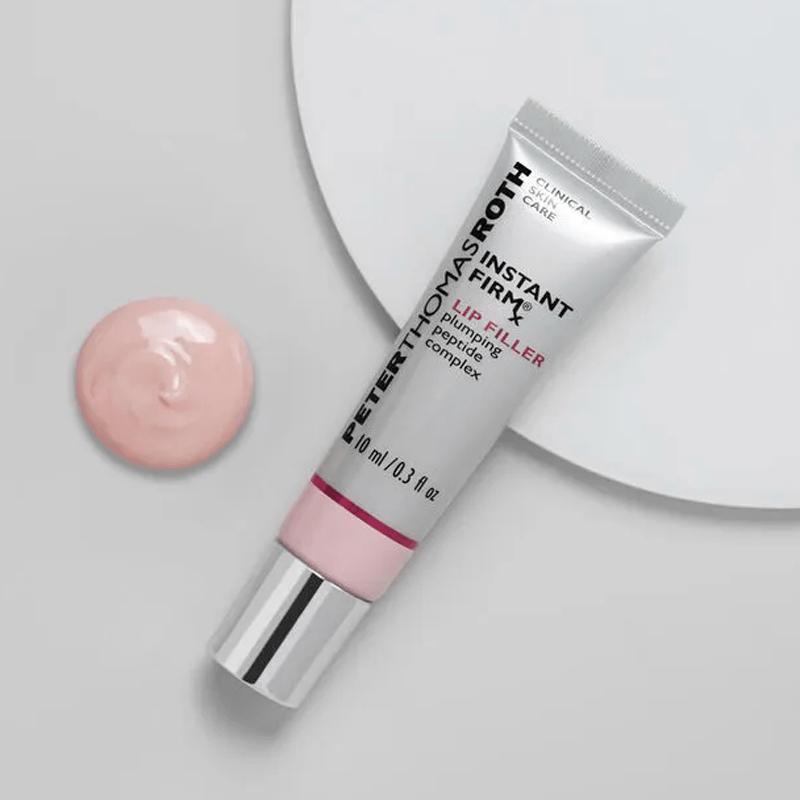 Price: $29
When your lips start to experience a decrease in lip volume, extra lines, and some loss of firmness, you'll want to begin treating it pronto! But instead of booking your next lip filler appointment, you can consider trying out this intense lip treatment to fill out, plump, and even out the appearance of your lips!
This cream-to-balm formula gives off a nice refreshing feel, and you'll soon start seeing results in as little as five minutes and continued progress over time. The treatment uses an innovative peptide complex, hyaluronic acid filling spheres, and pomegranate, coconut, and squalane oils to leave your lips looking smooth and supple.
Peach & Lily Copper Peptide Pro Firming Serum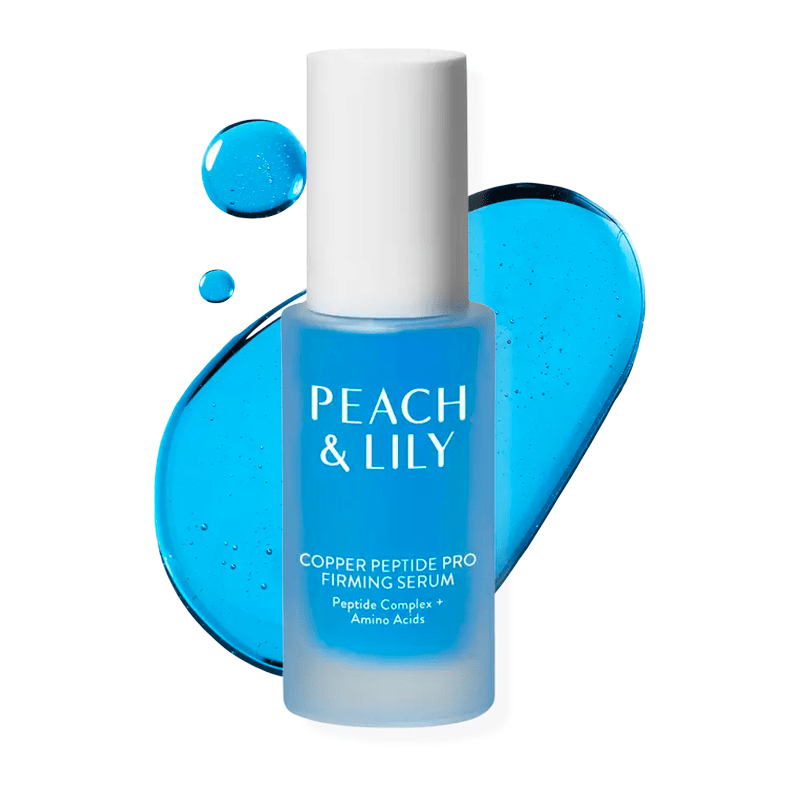 Price: $49
Copper Peptides aren't a brand-new ingredient to the market, but they have become more accessible! This gorgeous blue serum is the latest addition to the Peach & Lily collection as a treatment that can help reduce the appearance of fine lines and wrinkles while replenishing bouncy and firm-looking skin.
Along with the peptides, this serum is also chock-full with 12 additional peptides, four amino acids, hyaluronic acid, squalane, and antioxidant-rich Korean herbal root extracts from Chicory Root and Shiitake Mushroom – the ultimate powerhouse for improving sagging skin back to life!
Purito Deep Sea Droplet Serum
**You can use code "BEAUTYWITHIN" to get 10% off your order
Price: $13.65
You may know Purito for its best-selling Deep Sea Pure Water Cream. This serum is an excellent addition for getting all the intense hydration and minerals from 61% of the deep sea water, while snow mushroom extract, a marine complex, and panthenol hold the hydration in place for dewy and plump-looking skin.
As for the texture, this serum is refreshing, glides nicely, and absorbs wonderfully into the skin, leaving it feeling deeply hydrated and bouncy from the inside out!
Versed The Purist Antioxidant Cleanser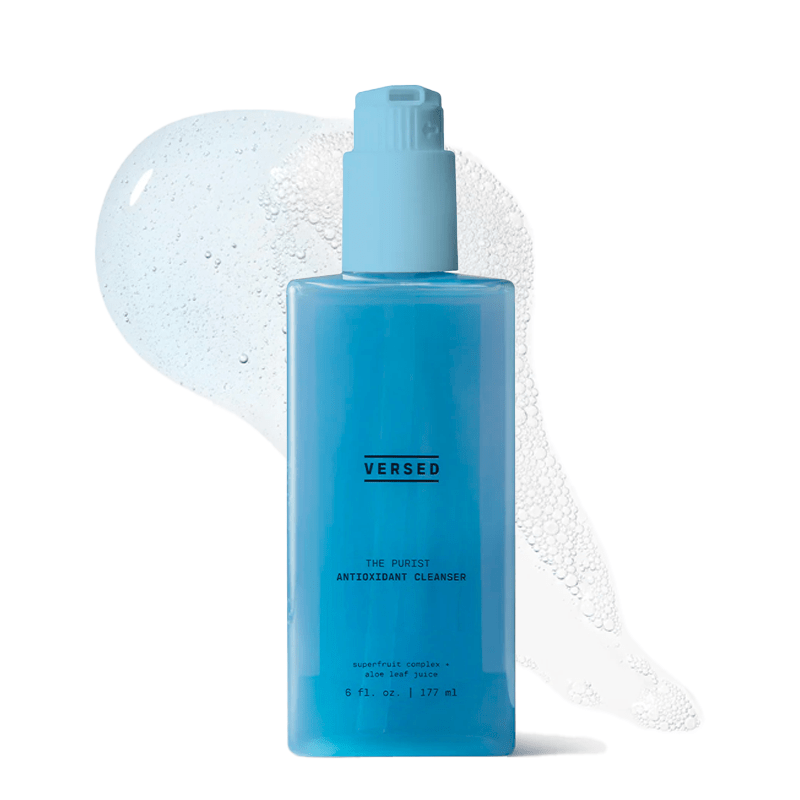 Price: $9.99
If your skin is in dire need of a gentle wash, this soap-free cleanser does its job removing impurities without leaving behind dry or stripped skin. This fragrance-free gel cleanser infuses antioxidant-rich ingredients, including blueberry, raspberry, apple, and cucumber extracts, to leave skin nourished, supple, and hydrated. It's the perfect no-frills cleanser for prepping your skin for the next steps!
Versed Sweet Relief Barrier Balm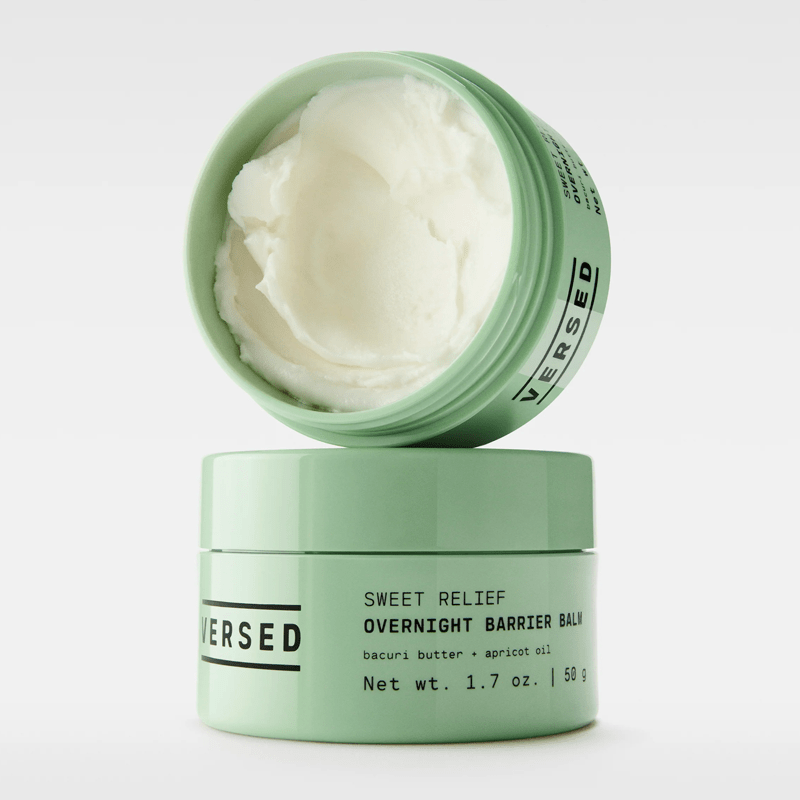 Price: $17.99
When your skin needs extra nourishment and care due to a compromised skin barrier, this barrier balm acts as a moisturizing mask and skin-restoring balm in one! The intensive night treatment has an ultra-rich formula with bacuri and kokum seed butters and apricot kernel oil to lock in moisture and leave skin relieved, supple, and radiant by the morning. Here's to sweet relief! P.S. slugging fans, you might want to add this to your routine!
HERO COSMETICS Mighty Patch for Tired Eyes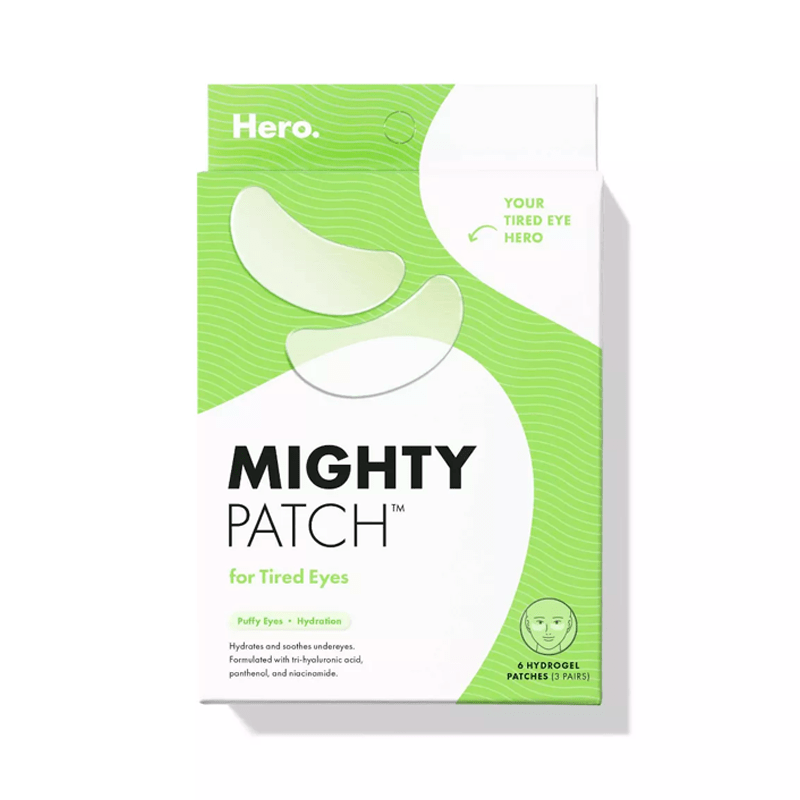 Price: $14.99
When life gets in the way, and your eyes can't keep up, these new hydrogel patches can give you what you need to look awake. The cooling under-eye patches instantly de-puff eye bags, refresh and perk up tired eyes with a tri-hyaluronic acid blend, niacinamide, panthenol, and allantoin. Best of all, these patches will stay on for thirty minutes, leaving you hands-free to keep you moving as you prepare for the day.
HERO COSMETICS Bright Eyes Illuminating Eye Cream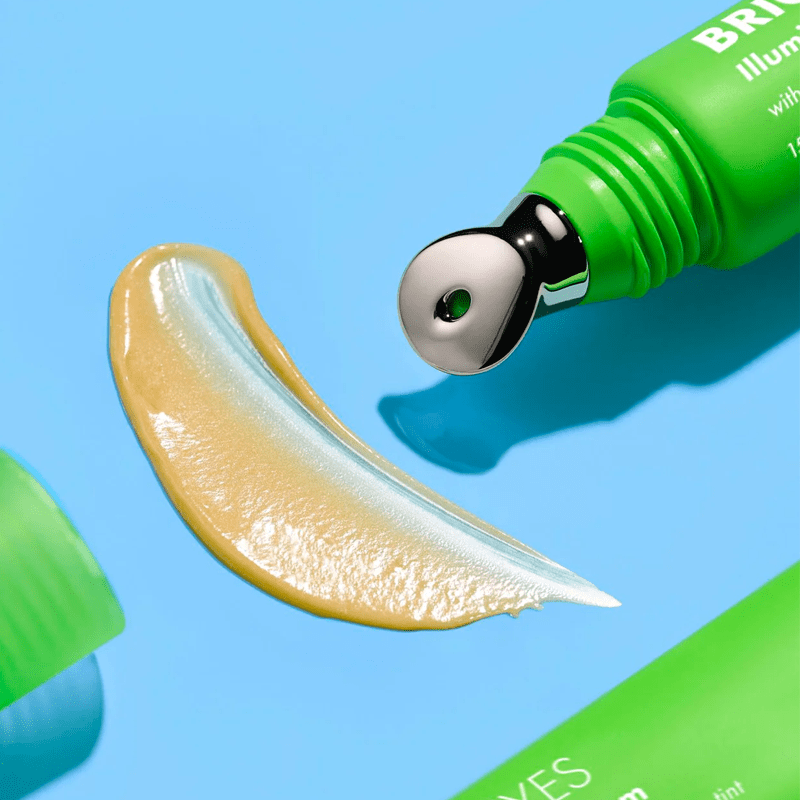 Price: $23.99
If dark circles are more of a concern, this convenient eye cream refreshes, brightens, and improves the look of tired eyes and dark circles. The eye cream uses niacinamide, caffeine, and a color-correcting tint to improve the look of dark circles in one use visibly. And for extra depuffing, this baby's got a stainless steel tip to give a cooling sensation as you apply. You gotta love a multi-purpose product to provide you with the most bang for your buck!
Beauty of Joseon Light On Serum: Centella + Vita C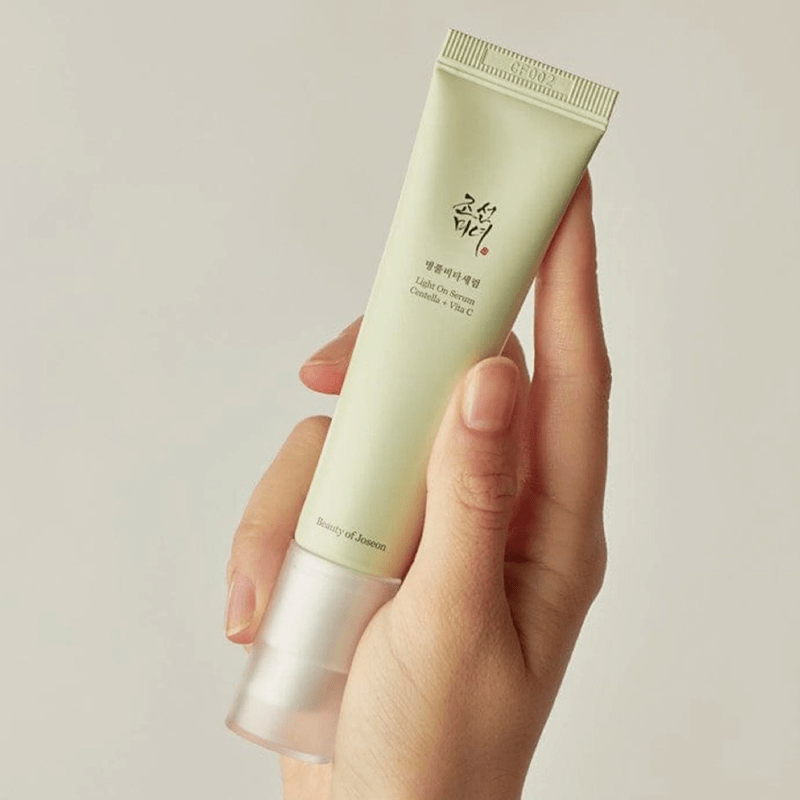 **You can use code "BEAUTYWITHIN" to get 10% off your order
Price: $11.90
Vitamin C serums continue to dominate the skincare market, but selecting the best one can be a struggle. Decent serums can either be costly, oxidize quickly, or sensitize the skin – depending on what you get!
Luckily this Beauty of Joseon newcomer understands the assignment! This brightening serum has a beautiful gel-type formula to glide onto your skin. It uses Centella Asiatica and highly stable Vitamin C derivatives to brighten up the skin, reduce hyperpigmentation, calm your skin, and restore skin balance over time.
Skinfood Acorn Pore Peptide Ampoule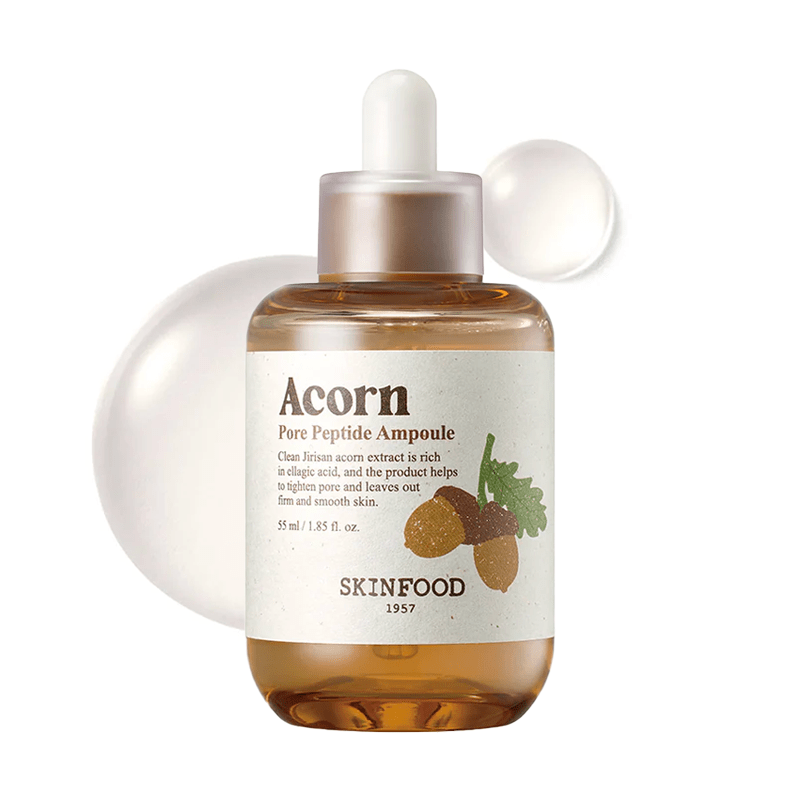 **You can use code "BEAUTYWITHIN" to get 10% off your order
Price: $27
Acorns in your skincare routine? This ingredient is excellent for brightening hyperpigmentation, calming inflammation, and controlling excess sebum levels in your skin. This ampoule also includes peptides and ellagic acid, a plant-derived polyphenol compound that can help improve skin elasticity and fight oxidative stress. Couple all the ingredients together, and you got a supercharged ampoule that can leave skin feeling smooth, hydrated, and plump in one go!
COSRX The AHA 2 BHA 2 Blemish Treatment Serum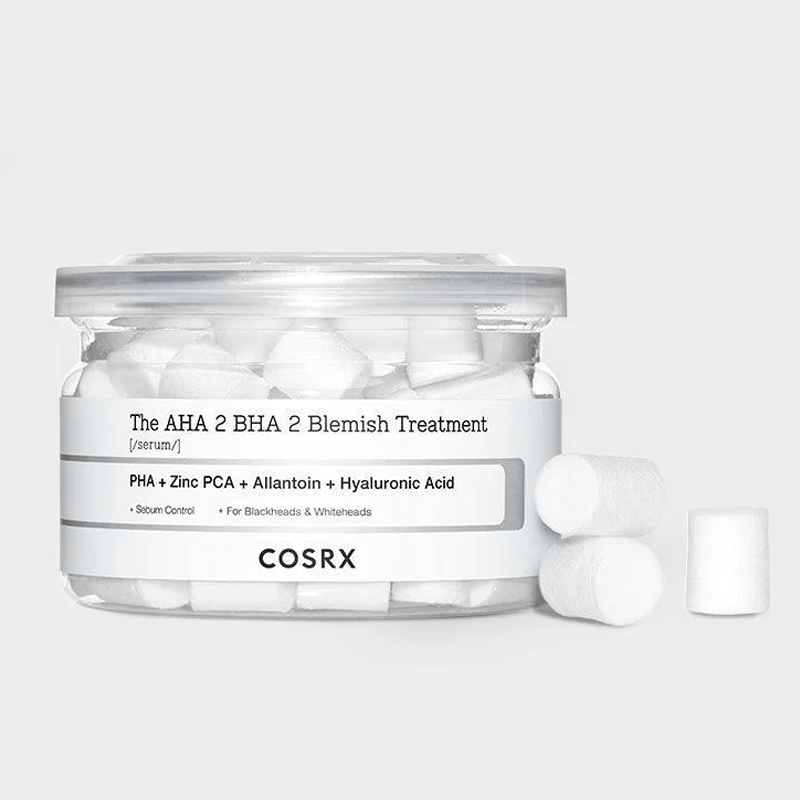 Price: $15
We're always told not to pick or touch our pimples with our hands, so why should we do so while treating them? That's why COSRX's latest drop is an innovative and hygienic way of treating skin emergencies – hands-free! This baby is a jar of mini cotton balls saturated with 2% AHA and 2% BHA to refresh, calm, and gradually clear inflamed blemishes on the face and body. Remove a cotton ball with the provided tongs and tap on any areas needing extra care and immediate relief.
Medicube Collagen Niacinamide Jelly Cream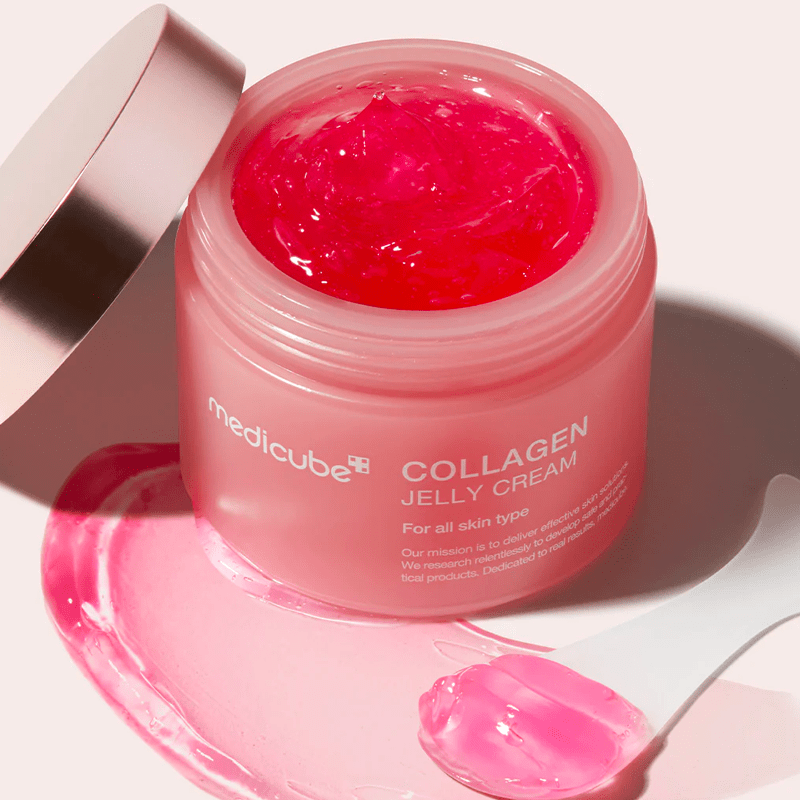 **You can use code "BEAUTYWITHIN" to get 10% off your order
Price: $70
This jelly cream looks like a delicious dessert and is the perfect cream for creating plump and glowing jello skin! This Medicube newcomer is a lightweight and plumping cream that firms skin and boosts radiance with the help of hydrolyzed collagen, niacinamide, elastin, and squalane. Users note that while the cream leaves some tackiness, your skin will look glowing, hydrated, baby-soft, and plump from the inside out!
Superegg Duru Pouch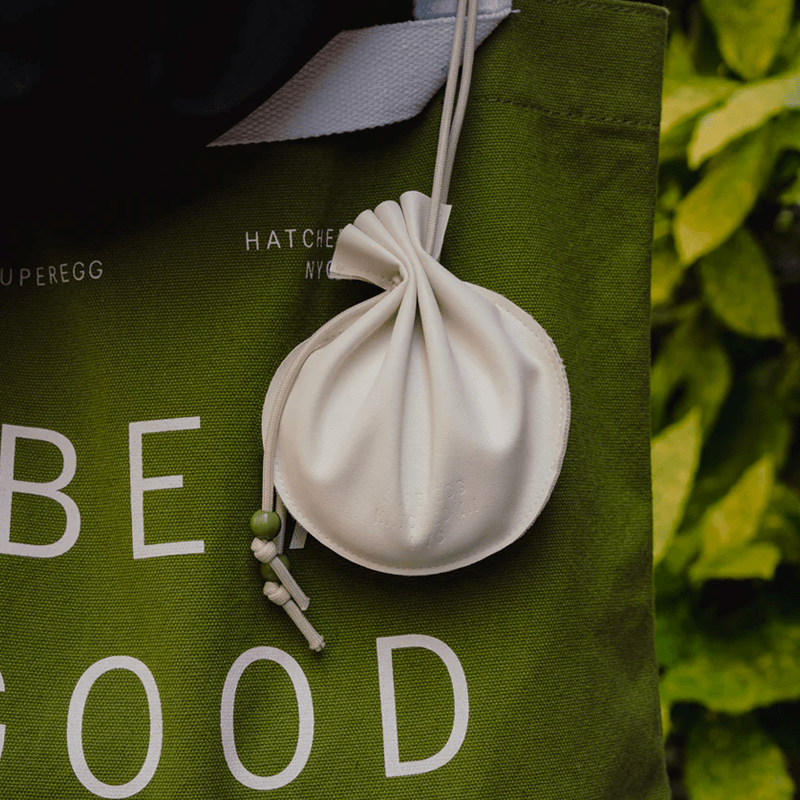 ** You can use code "BEAUTYWITHIN" for 15% off your order
Price: $22
Your skincare pouch is just as important as your products! This new drop from Superegg is a delightful modern take on a historical Korean item known as Duru Jumeoni (translated to all-around or all-over pocket). This small pouch is not only great for storing small valuable items but also perfect for attaching to your handbag to take with you on the go. This small pouch is durable (thanks to vegan leather) and spacious enough to keep small items – like lip balms, travel sized skincare, and creams – on hand and ready for use!
Want to see our full shelf for our Innovative August 2023 Skincare Finds? Here's our collection:
Want to see more discount codes? Check out the link: https://shopmyshelf.us/collections/51665
Sign up for our free online newsletter: https://bwth.in/newsletter
Shop all of our curated faves at: https://bwth.in/shop
Subscribe to our YouTube Channel for more information and product recommendations: https://bwth.in/subscribe