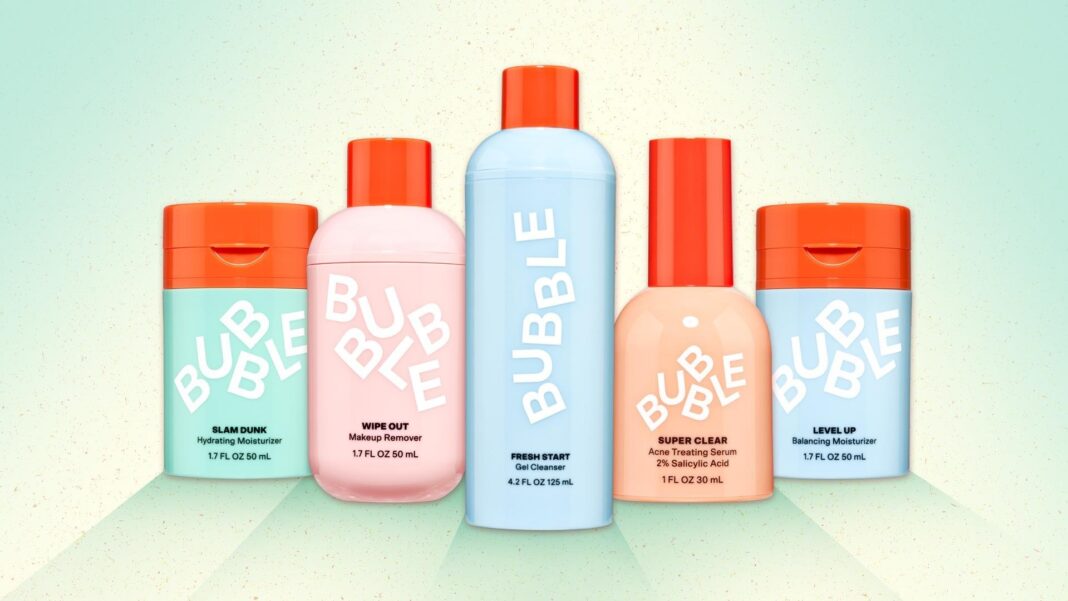 For teens struggling with acne and oily skin, Bubble Skincare can be a great brand to start with. From affordable products to a personalized support system, this brand's beginner-friendly & perfect for learning to navigate your skin. I know there's a bunch of products already, so if you're unsure what's worth your precious coins, I selected the best Bubble Skincare products and wrote my reviews on them.
Reviews for the Best Bubble Skincare Products
Wipe Out Makeup Remover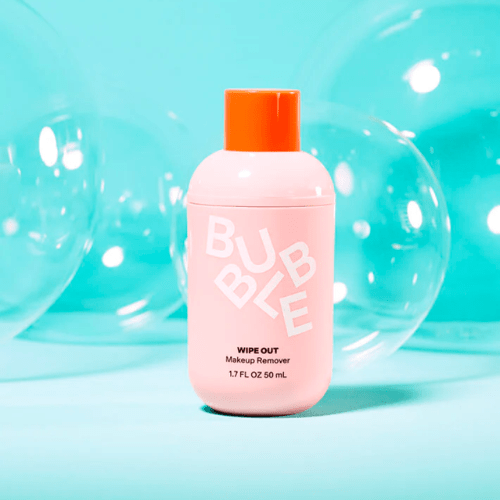 Price: $14
If you're a makeup user, this product is perfect for gently melting away all traces while leaving your face comfortably clean. Since it's formulated with meadowfoam and raspberry seed oils, you'll find it effective in tackling your makeup and excess oils. Using 3-4 pumps for my face helps thoroughly clean my face and leave it comfortably clean! One downside is that the texture is thick, so I need to use a face cloth to remove the excess residue. But aside from this caveat, I like how hydrating this product leaves my skin feeling without stripping my skin of its natural oils.
Fresh Start Gel Cleanser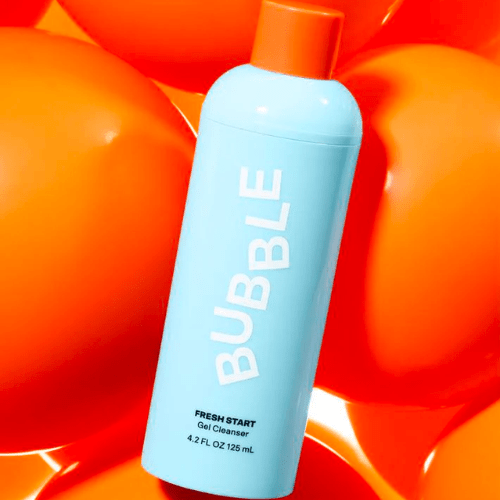 Price: $17
An effective skincare routine starts with a clean face! That's why you want to ensure that your cleanser can remove dirt, impurities, makeup, and debris. This gentle cleanser makes it a perfect first step (or second step for makeup users) to remove the day's grime and impurities. On top of the LHA to provide gentle exfoliation, the cleanser contains spearmint extract, caffeine, and aloe leaf juice to leave your skin clean and bright after cleansing!
Break Even Balancing Toner & Bounce Back Balancing Toner Mist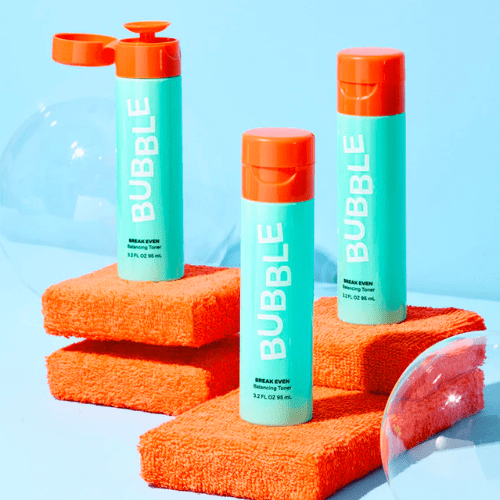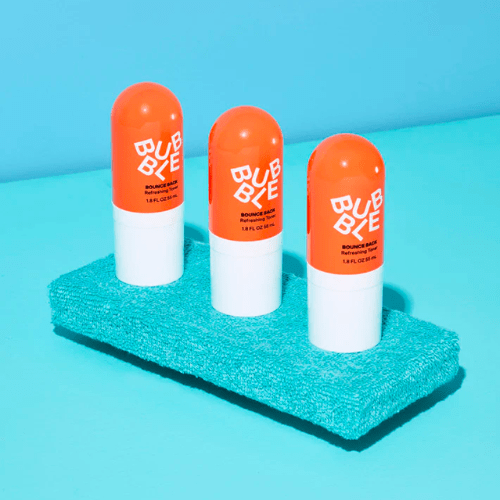 I'm putting the two of these products together because, after reading the ingredient list about ten times, I can confirm that they are the same but in different packaging. This toner all boils down to your preference! If you want something that is used with a cotton pad, you can get the Balancing Toner. But, if you prefer to spray on your toner and use it throughout the day as a mist, you can get the Toner Mist.
I love this product because it contains ingredients that are perfect for those with oily skin. It has Sodium PCA, Niacinamide, Willow Bark Extract, and Green Tea Extract. These ingredients are excellent for reducing redness and evening out the skin without stripping the skin of its natural oils. I love using the Bounce Back Balancing Toner Mist throughout the day for a refreshing touch-up.
Super Clear Acne Treating Serum 2% Salicylic Acid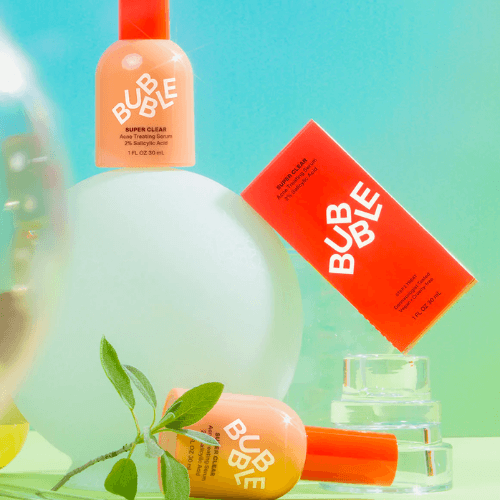 Price: $17
This daily acne-treating serum is one of my all-time favorite Bubble skincare products! Not only is it formulated with 2% salicylic acid and willow bark extract to unclog congested pores, but it's also got soothing ingredients to minimize irritation. I love how effective this serum works on my acne, especially during the time of month! It's truly holy-grail worthy!
Slam Dunk Hydrating Moisturizer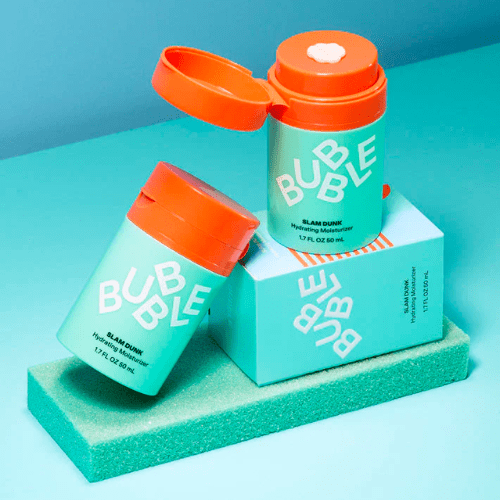 Price: $16
Bubble skincare offers two face moisturizers to cater to opposite skin types. This one is perfect for those with normal to dry skin, and I love how thick and hydrating the cream is, even though the texture resembles a gel consistency. The ingredients also seem simple, like aloe leaf juice, vitamin E, and avocado oil, but it's surprisingly hydrating! I also love that this product is suitable for sensitive skin, which is why I enjoy this moisturizer so much!
Level Up Balancing Gel Moisturizer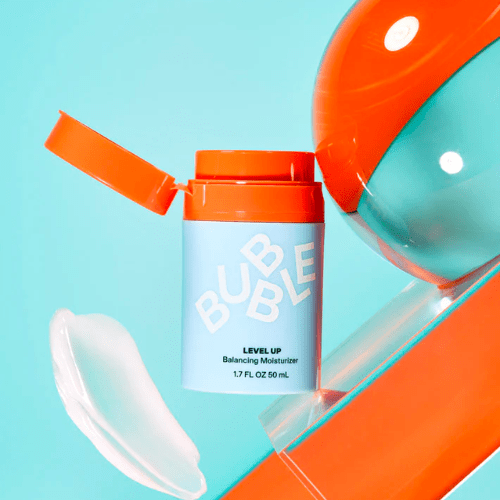 Price: $16
The Bubble Skincare Gel Moisturizer is lightweight, hydrating, and doesn't leave behind a greasy shine. The product has niacinamide to improve texture and Yarrow Extract for restoring moisture. Overall, this simple gel moisturizer can benefit oily and combination skin types!
Come Clean Detoxifying Clay Mask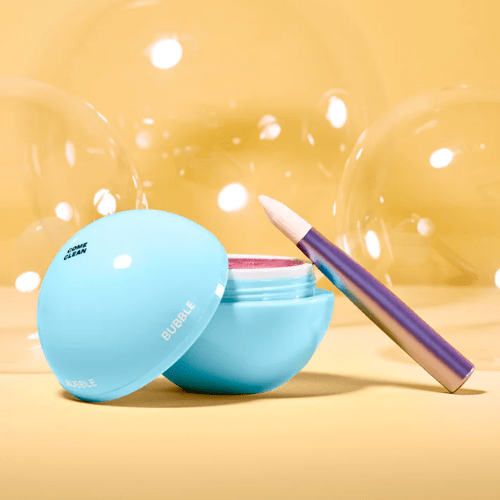 Price: $19
This is the most fun and exciting clay mask I've used! Not only does this mask come in a fun capsule packaging that resembles a Pokéball, but I love that it comes with a great-quality brush for applying the mask without creating a mess! Combination and oily skin will find this mask perfect for soaking up excess oils and degunking congested pores, thanks to Kaolin clay! It also includes Vitamin E and grape seed oil, so the mask doesn't dry out your skin – perfect for using regularly!
Shop our Bubble Skincare Collection on our Shop My Shelf: https://shopmy.us/collections/public/85885
Want to see more discount codes? Check out the link: https://shopmyshelf.us/collections/51665
Sign up for our free online newsletter: https://bwth.in/newsletter
Shop all of our curated faves at: https://bwth.in/shop
Subscribe to our YouTube Channel for more information and product recommendations: https://bwth.in/subscribe