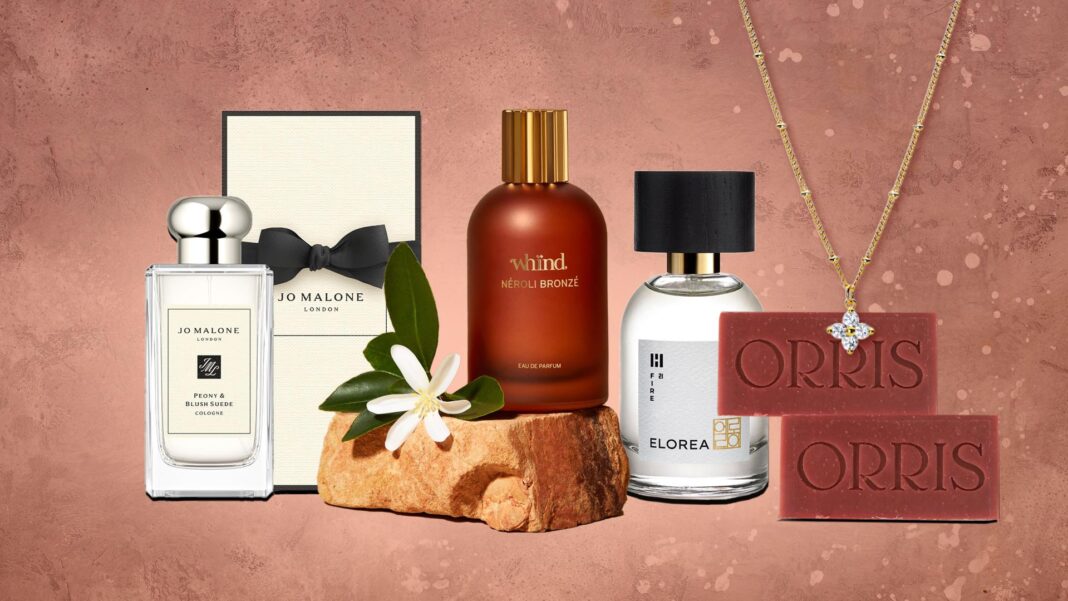 Looking for some Mother's Day gift ideas for 2023? Although the actual holiday is technically on May 15th, we wanted to create a list of unique gift ideas ahead of time. That way, you can decide and pick out the perfect gift for your beloved mother figure (and yourself)!
As a heads up, some brands will offer discounts and deals between now and May 14. We'll let you know all the deets if any of our mentioned brands has a sale for you to take advantage of!
Mother's Day Gift Ideas for 2023: Jewelry
Ana Luisa (Offer ends May 16)
Gift mom and yourself with matching pieces from this carbon-neutral and timeless dainty jewelry with their BOGO 60 sale!
The sale will last until May 16, so you have more than enough time to purchase in-advance or last-minute pieces, while they last!
Claire Necklace – Star Necklace
This 14K gold dipped luxe celestial necklace is a stunning and easy way to instantly elevate your look for every occasion. The Claire Necklace is one of six pieces from Beauty Within x Ana Luisa's celestial inspired collection.
Ana Luisa Lucy Star Bracelet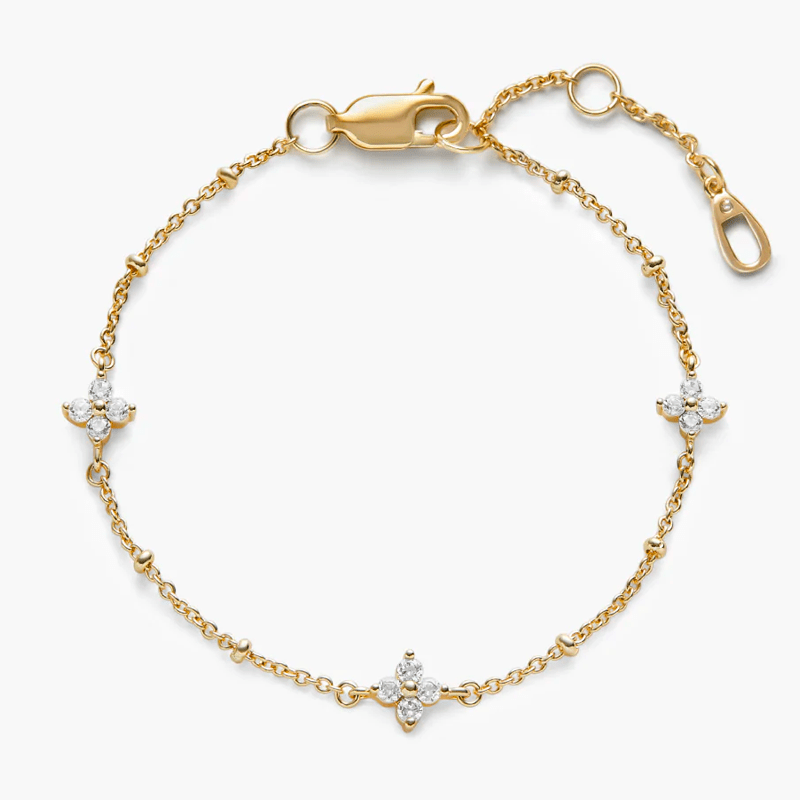 This three star-studded bracelet is an elegant but dainty price that's guaranteed to draw compliments! The Lucy Bracelet is one of six pieces from Beauty Within x Ana Luisa's celestial inspired collection.
Mother's Day Gift Ideas for 2023: Perfumes & Fragranced Items
ELOREA (Gift with Purchase)
As a portmanteau of 'Elements' and 'Korea', Elorea is the NEXT unisex fragrance brand to keep our eyes open for. While they don't have major discounts for Mother's Day (as of now), you can still grab a beautiful complimentary gift pouch for orders over $50 – no code needed!
Votive Candle Set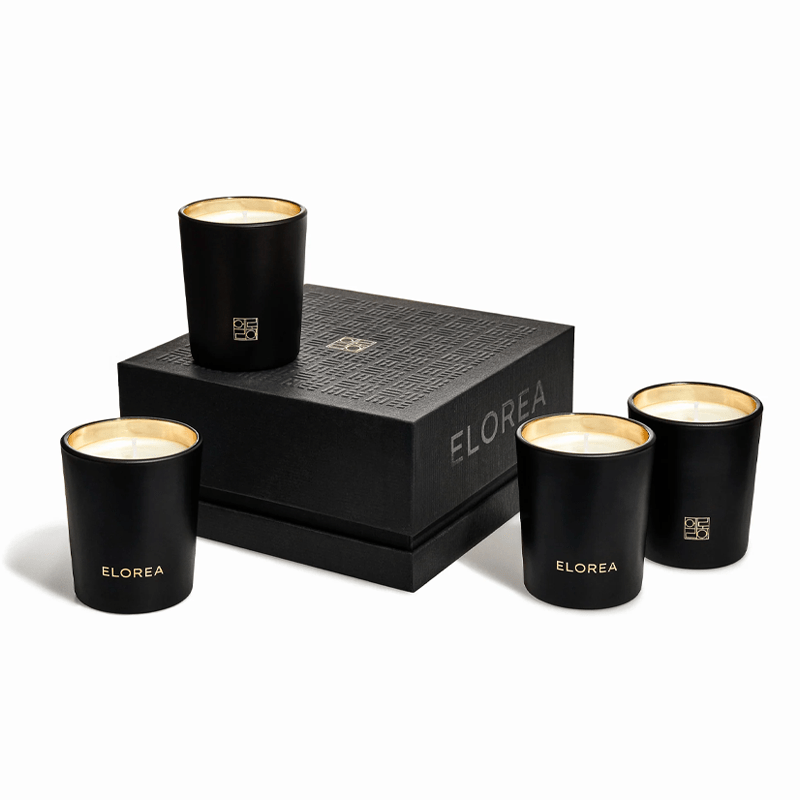 Gift your mom a gorgeous luxe set of candles from Elorea's Elements collection. Inspired by the four Trigrams on the Korean flag, each candle represents one of the four elements of the world. From Floral to Woody, Fresh to Warm, there's something your mom will love! We added the Votive Candle Set as one of the perfect Mother's Day Gift Ideas for 2023!
The Forgotten Words Discovery Set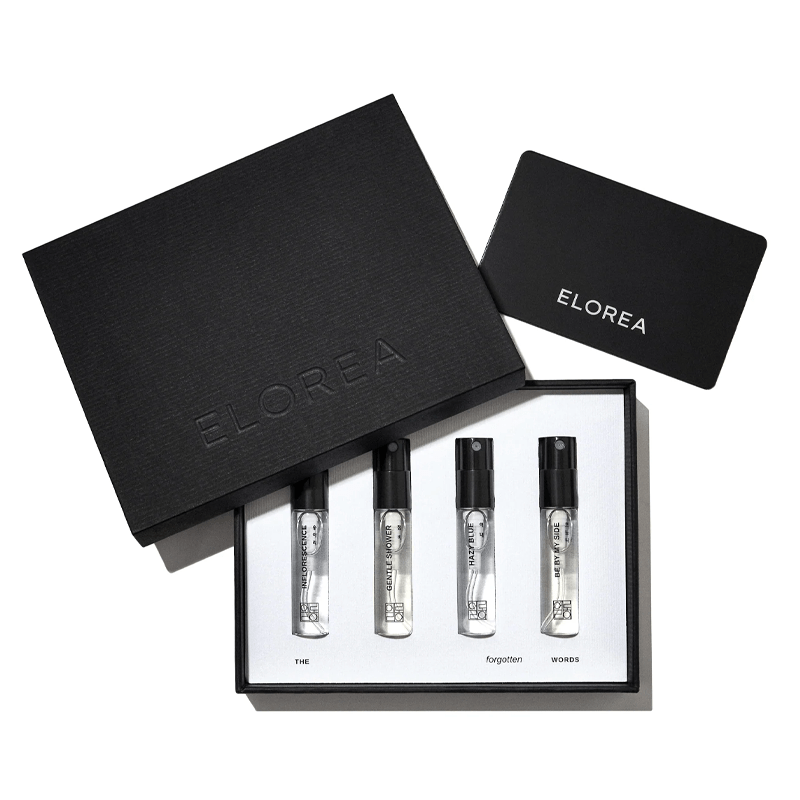 For moms looking to spice up their fragrance game with unique scents, the ELOREA's Forgotten Words Fragrance Collection is a perfect way to surprise and impress.
This discovery set includes all four perfumes from the collection – each representing a signature ingredient (perilla leaf, Schisandra berry, Lily of the Vally, or Ginseng) known in Korean culture to embody the associated forgotten poetic Korean word.
Explore your favorite scents and consider purchasing a full size with the complementary $33 gift voucher!
Joy Hand Care Set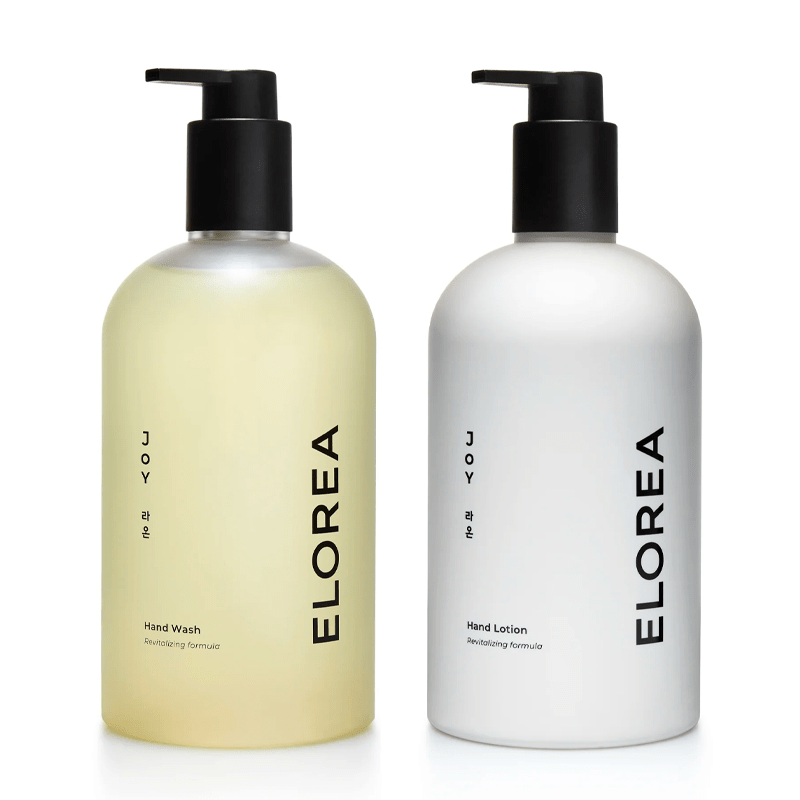 Hand washes and lotions can be just as luxe! As the name says, this duo hand wash and lotion evokes joy to the senses as the vitamin enriched plant-based ingredients help to revitalize and improve your hands. Let's also not forget the refreshing Jeju Mandarin and grapefruit scent that lingers after the wash. This is another Mother's Day gift your mom will love!
Fire Eau de Parfum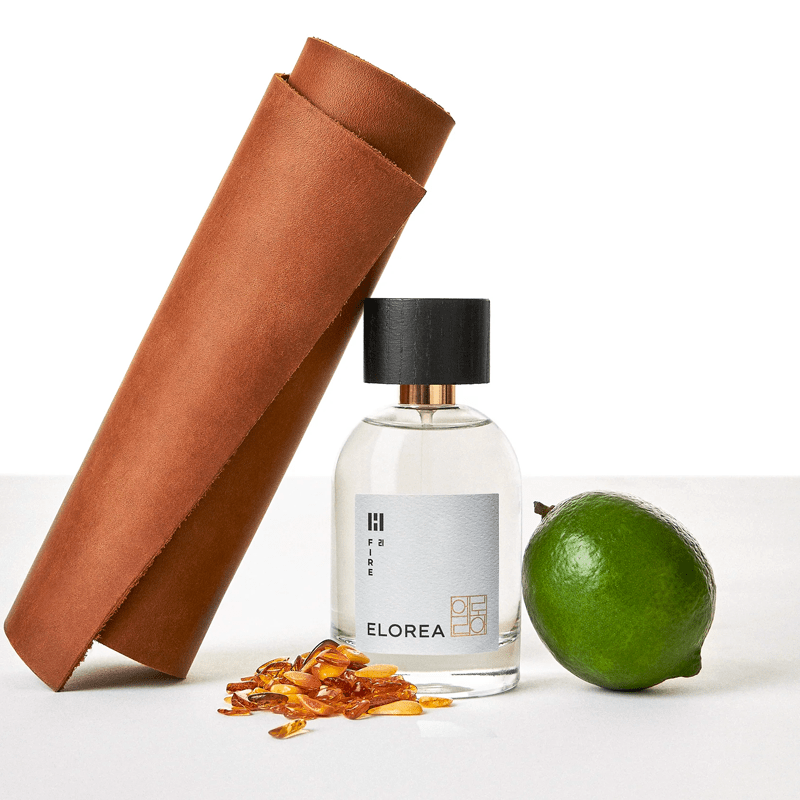 If you need a bold perfume that's guaranteed to turn heads, Elorea's Fire is one of the best-selling fragrances from their Elements collection. This unique unisex fragrance is complex, but bright and warm enough to wear through the upcoming summer months.
Elorea's Fire EDP uses light hints of Jeju Citrus and spice, mingles with iris, violet, mandarin, and lemon, and finishes with notes of leather, amber, rose, and juniper berry.
Jo Malone (Gifting bundles available)
For the more classic and feminine moms out there, Jo Malone remains our favorite option to include in our Mother's Day Gift Ideas for 2023. As of writing this article, this perfume brand doesn't offer exclusive discounts, but they have new Scottish landscape inspired colognes available for purchasing!
Mallow On The Moor Cologne Spray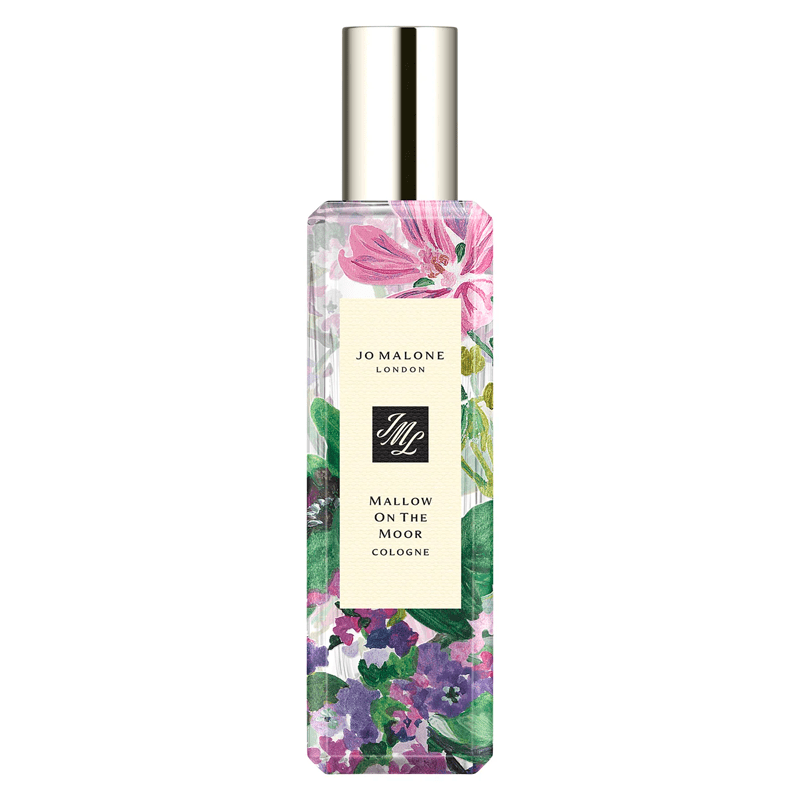 Your mom can carry the fragrant and woody scent of the Scottish Moors right to her with this new Jo Malone fragrance. The feminine notes of violet leaf, mallow, and heliotrope make for a powdery, sweet, and soft freshness that'll be sure to entice any moms preferring a subtle fragrance.
Whild Achillea Cologne Spray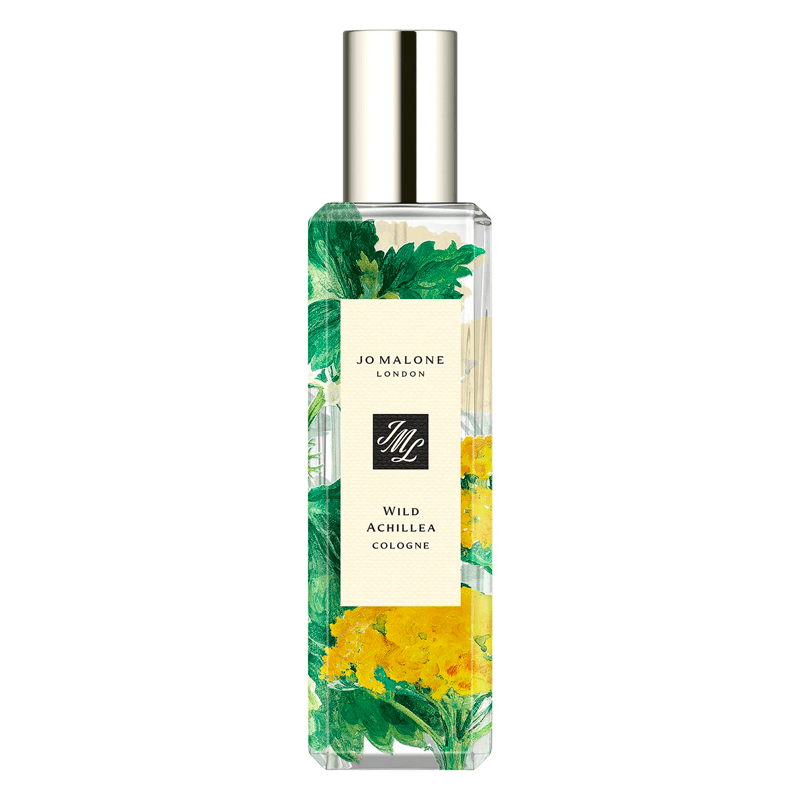 For the nature loving moms, this cologne is a wild nature getaway in a bottle! With vibrant green notes from the Achillea, bergamot, and nettle, this popular cologne will leave your mom energetic and feeling in her element everywhere she goes!
Peony & Blush Suede Cologne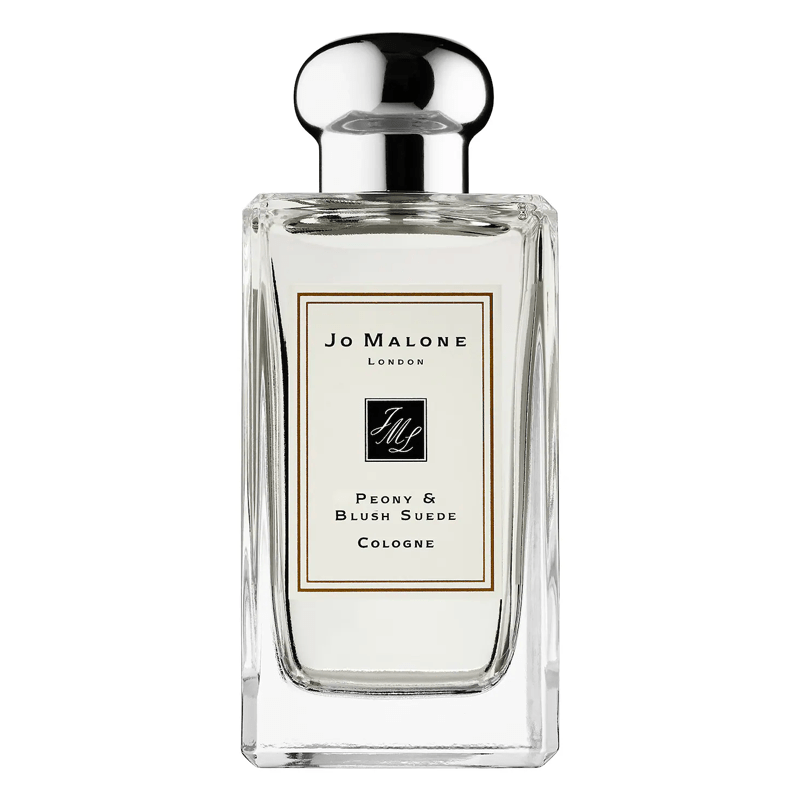 This signature Jo Malone fragrance stands out for delivering a sophisticated and refined scent your mom will appreciate and love.
With notes of red apple, jasmine, rose, gillyflower, and blush suede making this fragrance fresh and warm, we're sure moms everywhere will enjoy wearing this fragrance in both casual and formal occasions!
A must-have addition to this Mother's Day Gift Ideas for 2023!
Whind
This Moroccan inspired skincare brand just came out with the Elixir Fragrance collection and we're all here for it!
The six-fragrance collection takes after mysterious and elegant qualities of Morocco into alluring scents – all formulated by Master Perfumer Jerome Epinette and encased in a beautiful and sleek amber bottle.
Néroli Bronzé Fragrance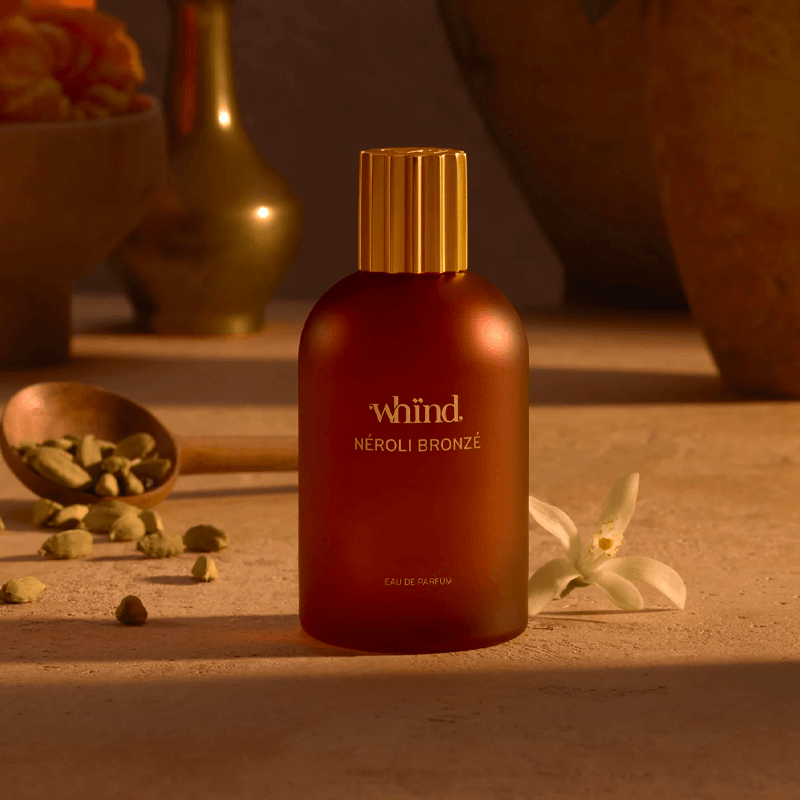 Fondly known as Happiness bottled, or The Kiss of the Golden Hour, the Néroli Bronzé Fragrance combines orange blossom, pomello, brown sugar, and spiced cardamom to evoke the feeling of warm sunlight against terracotta walls in the streets of Marrakech.
Sounds perfect for gifting moms who radiate happiness and sunshine with anyone they meet in their life!
Lalla La Rose Fragrance
For a sophisticated mom with a sweet tooth, the Lalla La Rose evokes the indulgence of Turkish Delight in a sweet, fun, and floral fragrance.
With crystallized sugar peony and rose petals, coconut milk, marshmallow, vanilla cream, and spiced Moroccan woods, this fragrance perfectly balances out sweetness and sophistication that's sure to make your mom fit for royalty.
Pomello Mint Tea Leaves Fragrance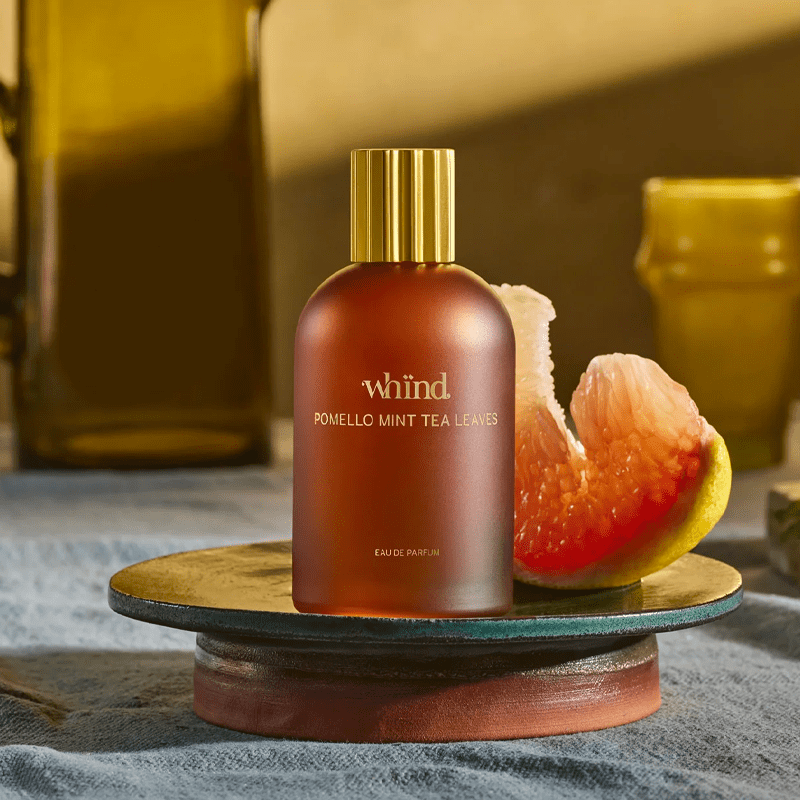 The Pomello Mint Tea Leaves Fragrance is light, fresh, energetic, and playful; perfect for moms with a free and loving soul!
This bottle includes crisp and juicy Pink Pomello, Eucalyptus, Spearmint as top notes, lemongrass, black tea and chamomile as the middle, and Atlas Cedarwood, Papyrus, Brown Sugar as the dry notes for a unique experience that'll bring compliments everywhere!
A-ddict Beauty (Discount on Site)
If your mom is normally sensitive to smells but still insists on wearing perfume, this Korean fragrance brand is up her alley! The fragrances at A-ddict Beauty are water-based, alcohol-free, and designed to "mingle" into your skin's natural scent to create a gentle and not-overpowering finish.
You can also consider layering the signature solid perfumes with their Eau de Parfum to create a scent unique to you and your mom!
Naked Musk 103 Solid Perfume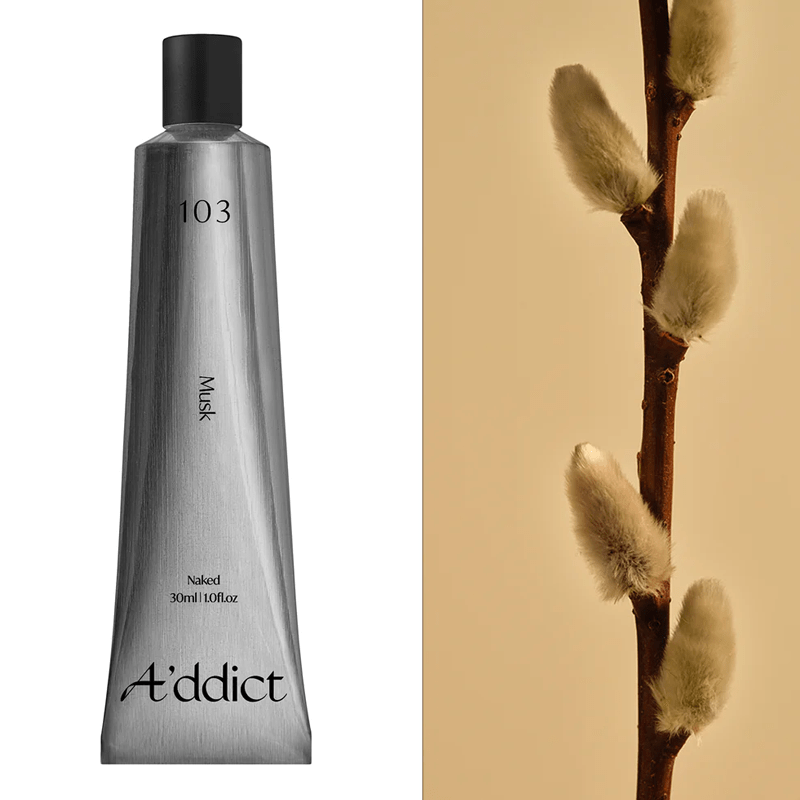 This signature gel-to-velvet solid perfume is a sweet delight to wear! Although the perfume initially goes on sweet due to the vanilla, the scent melts into an alluring powdery musk and floral fragrance that blends with your skin for a comfortable "my skin scent but better" feel.
Eat the Peach Eau De Parfum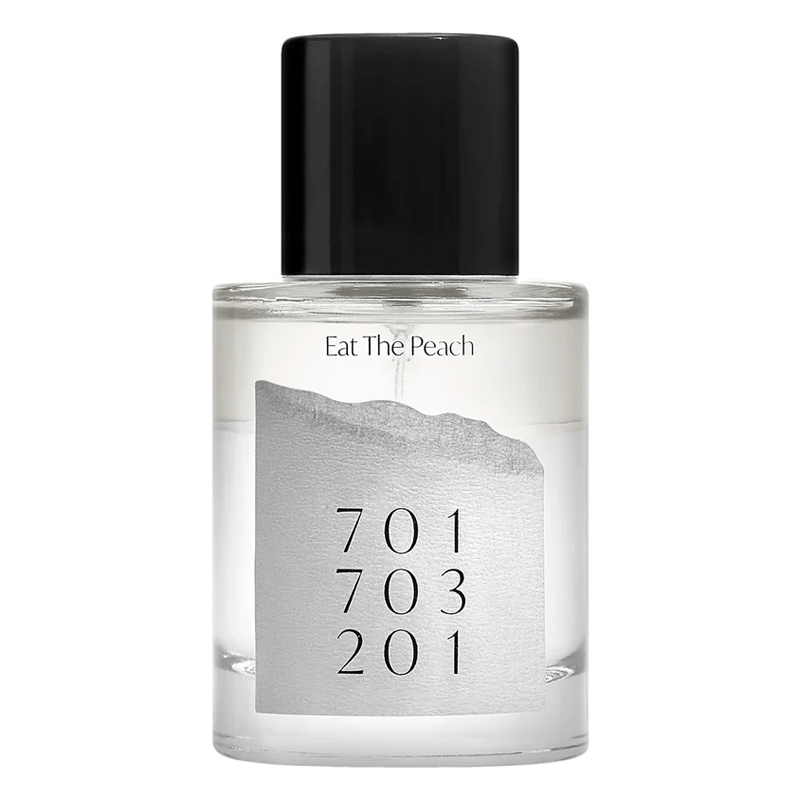 A-ddict Beauty also has a good selection of Eau de Parfum to choose from and layer with the solid perfumes, and this one stands out as the perfect spring and summer scent.
The Eat The Peach Eau de Parfum is a juicy peach in a bottle with notes of apple and sandalwood for a delicate and sophisticated finish.
Naked Muguet 313 Solid Perfume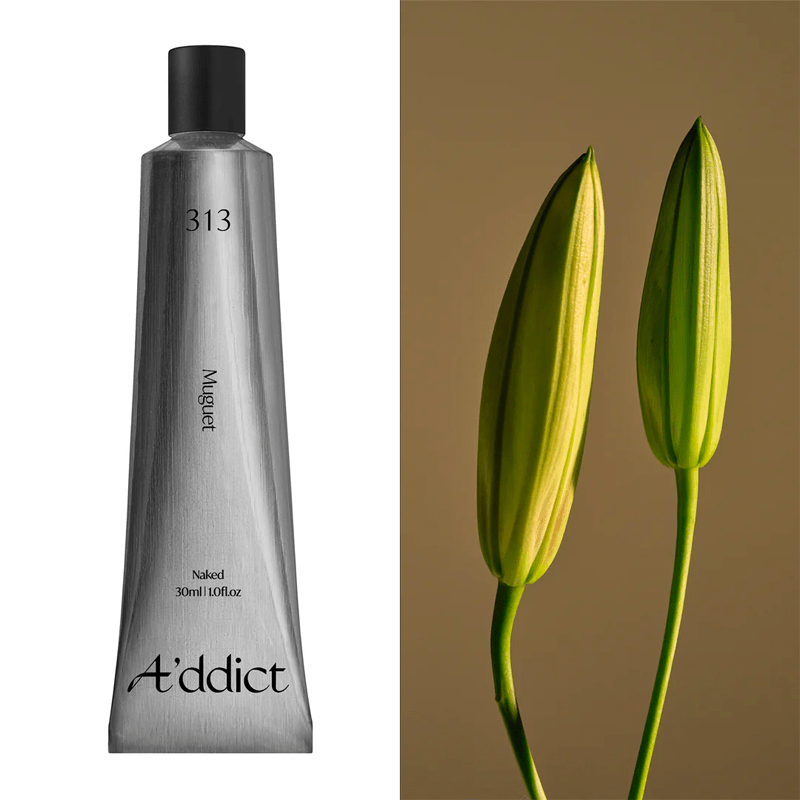 For moms who prefer a fresh scent lingering on their skin, the Muguet Solid Perfume is a subtle and clean floral scent with notes of lemongrass, muguet, sandalwood, lavendar, rosemary, and peppermint. Wearing it will make her smell comforting, nostalgic, clean and fresh!
Mother's Day Gift Ideas for 2023: Skincare
MURAD (Offer ends May 14)
This is your chance to gift mom Murad products and score extra goodies with your purchase!
You can get a free 4-piece gift and a bag (value $49) on orders totaling $125+ with code "THANKSMOM" at checkout.
Rapid Dark Spot Correcting Serum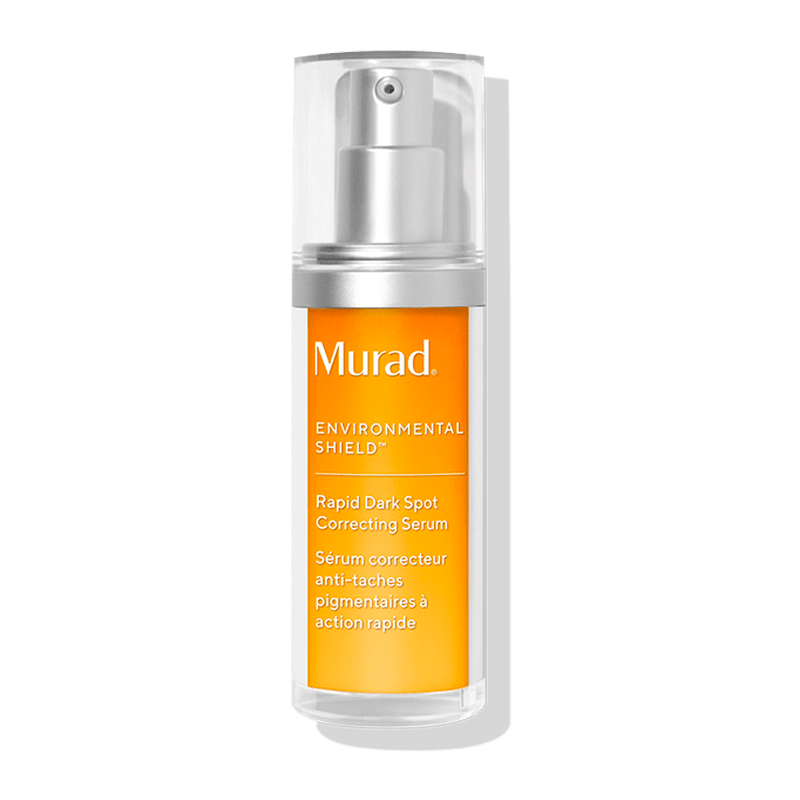 This potent serum is amazing for moms looking for a potent but effective product in reducing the look of dark spots, sun spots, and discoloration for any skin tone and type!
With powerhouse ingredients like antioxidant resorcinol and glycolic acid formulated into this serum, your mom can see visibly brighter and evened out skin in as soon as 14 days. This serum's so effective that we couldn't resist adding this as one of the best Mother's Day Gift Ideas for 2023!
Youth Renewal Retinol Trial Kit
Fine lines and wrinkles are normal and inevitable for everyone, but for our hardworking mothers, we surely want to see them prolong their natural beauty a little longer. This 3-piece trial kit combines the best of anti-aging ingredient retinol to help mom minimize signs of fine lines and wrinkles for her face, eyes, neck, and chest areas.
Amorepacific (Value Sets Available)
For an extra luxe gift that every mom can't resist accepting, Amorepacific is offering limited edition curated gift sets containing best-seller products. Be sure to grab them before they run out!
Vintage Single Extract Essence Set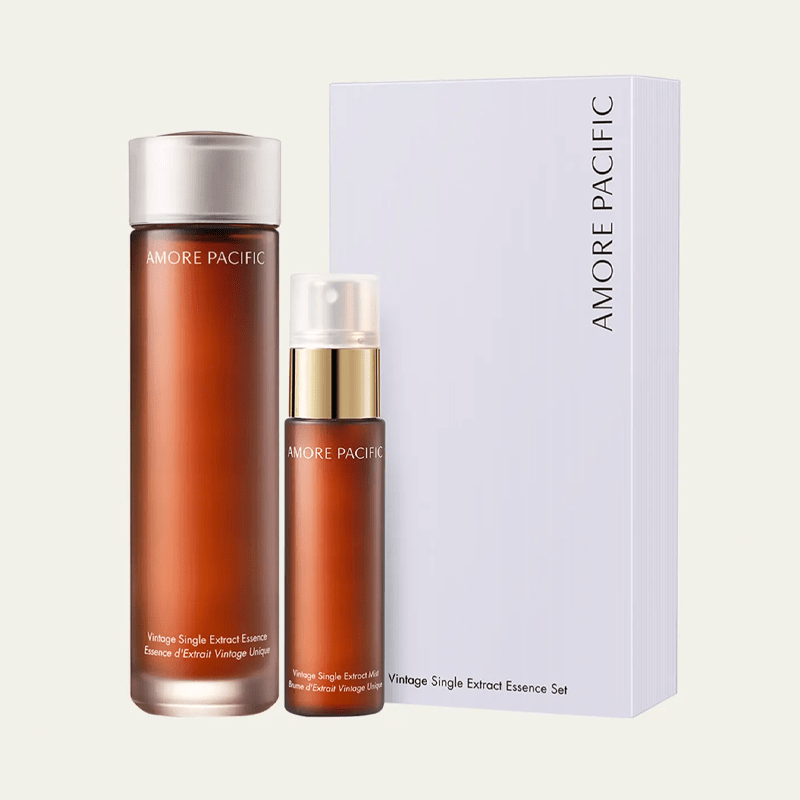 The two-item set features the mini Vintage Single Extract Essence and Vintage Single Extract Mist to enhance skin radiance, improve skin texture and tone, and leave skin wonderfully hydrated.
Green Tea Anti-Aging Ritual Set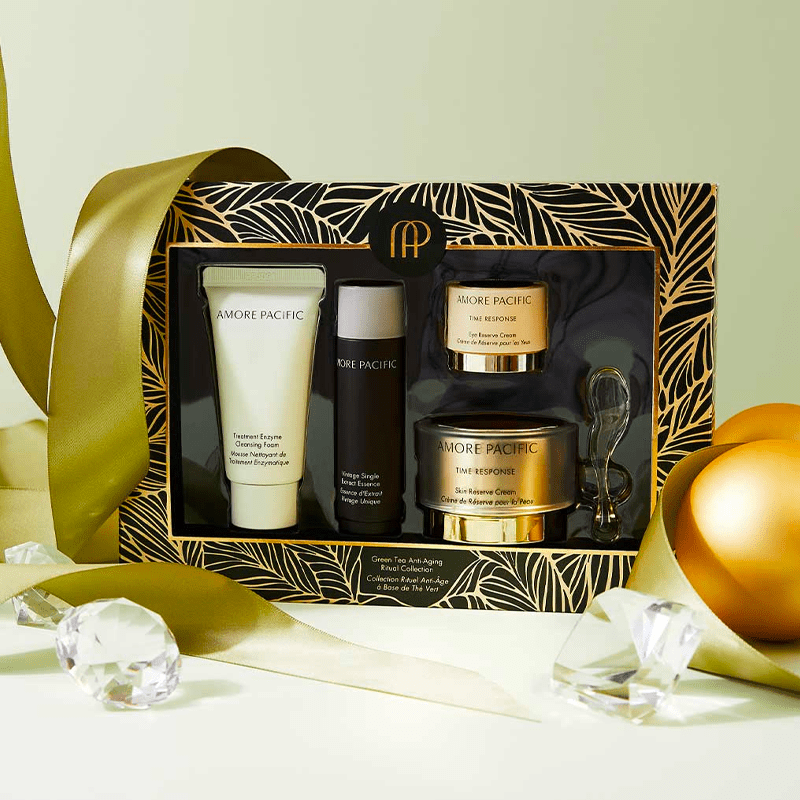 If you think a "full" skincare routine is better value than one product, this ritual set contains four of Amorepacific's most loved anti-aging products for mom to enjoy and create her own luxe self-care ritual.
Superegg (Discount on site)
If you have a skincare conscious mama who loves clean brands, they'll absolutely adore Superegg skincare. This innovative modern brand takes inspiration from the vegan egg (100% vegan ingredients) to deliver super-potent ingredients for restoring and balancing her skin back to its glowing and healthy self.
While this brand currently doesn't have any Mother's Day sales as of this article's publication, you can use our exclusive Beauty Within code "BEAUTYWITHIN" to save 15% off your purchase (excluding gift sets)!
Modern Travellers
Not sure what your mom will enjoy? She can try everything without burning a hole through your wallet with this 6-piece value-set!
This travel-friendly set includes Superegg's Cleansing foam, eye and cheek mask, serum, mist, cream, and hand care so mom can feel a sense of calm with herself and her skin wherever she goes!
New Yolkers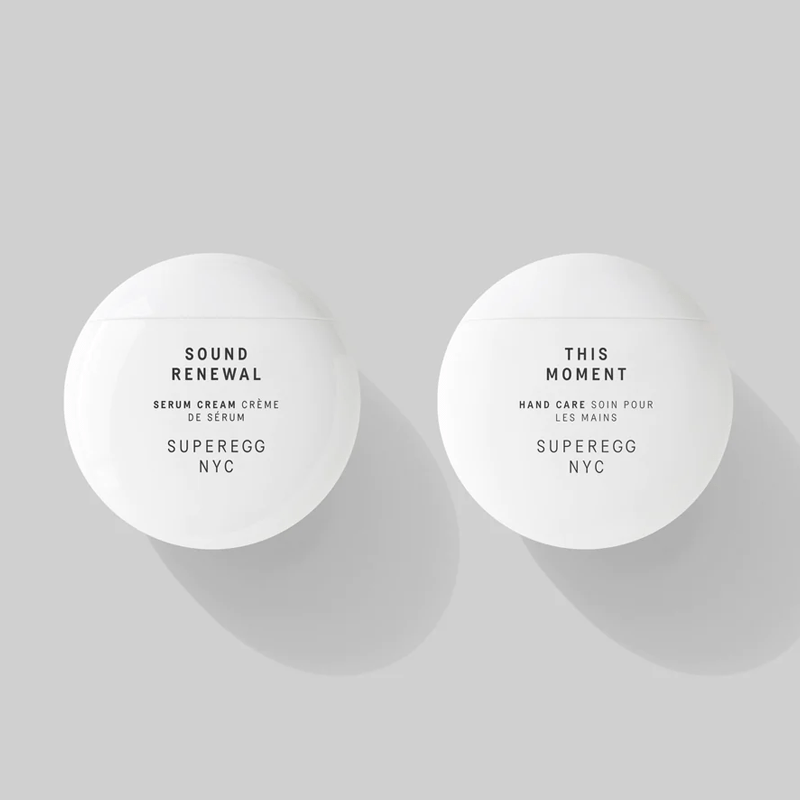 As a treat, this duo includes both face and hand creams in compact egg-shaped packaging for mom to nourish her skin and stash into her purse. Both creams contain Superegg's signature vegan Yolk Duplex to brighten. hydrate, and protect for glowing, happy, and healthy skin.
Vitamin Collective Vitality Elixir
**Use code BEAUTYWITHIN at checkout for 15% off your order!
This small but mighty elixir combines the best of skin-brightening and vegan ingredients to deliver a potent dose of antioxidants, protect against free radical damage, and even out skin tone for a bouncy and radiant complexion. While this serum might be pricy to some, it's an invest-worthy Mother's Day Gift idea to surprise mom with!
Sand & Sky (Discount on site)
We understand if you can't take mom to a spa-day, so why not bring the spa to her?
Sand & Sky is an Australian brand that specializes in Australian native botanical ingredients. These include the Australian Pink Clay, Glow berries, Tasmanian Spring Water, and Old Man Weed for nourishing the skin.
For Mother's Day, Sand & Sky is offering 50% discounts for their best-sellers, but if you'd like to score an extra discount, you can use Beauty Within exclusive code "BW15" for 15% off your purchase wherever applicable (excluding bundles).
Australian Pink Clay Perfect Skin Kit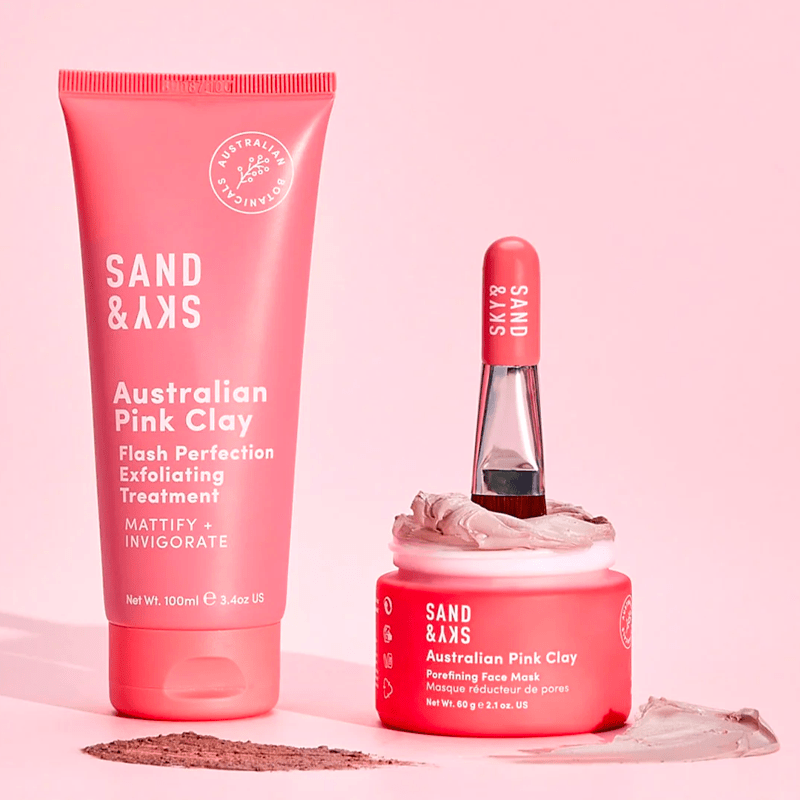 Treat yourself and mom to an instant spa at the comfort of your home! This pore-fect duo features Sand & Sky's best selling Australian Pink Clay Face Mask and Flash Perfection Exfoliating Treatment to help smooth uneven skin texture, minimize the appearance of pores, and boost skin radiance.
Tasmanian Spring Water Splash Series Kit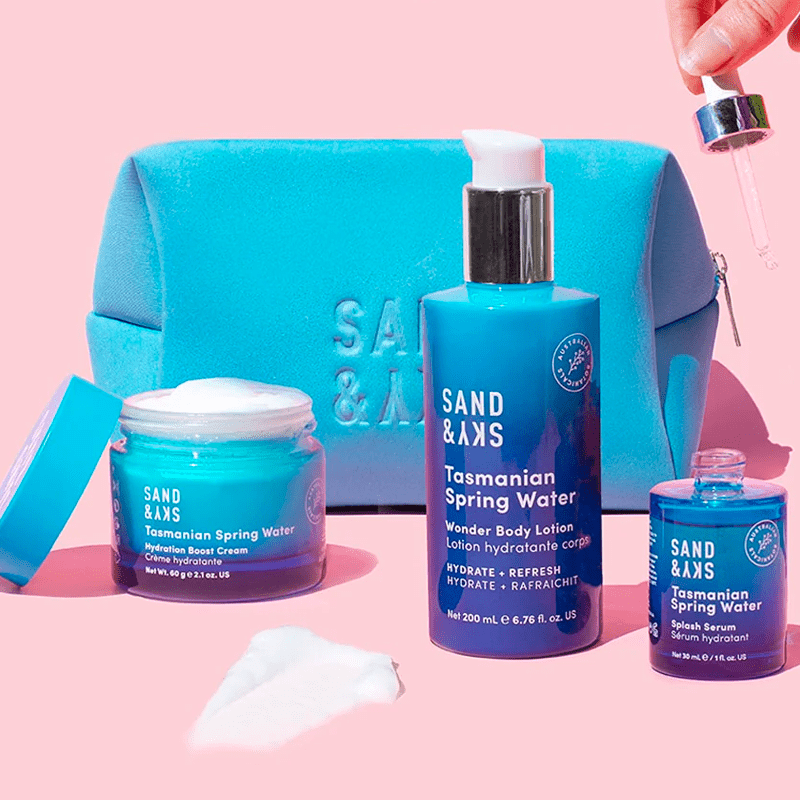 With aging skin comes dehydration and dullness. That's why this kit is perfect for hydrating face to toe. The trio kit includes Tasmanian Spring Water Boost Cream and Splash Serum for deeply quenching dehydrated skin, while the Wonder Body lotion softens, smoothes, and hydrates the body for a plumped and healthier look!
Aussies Babies Kit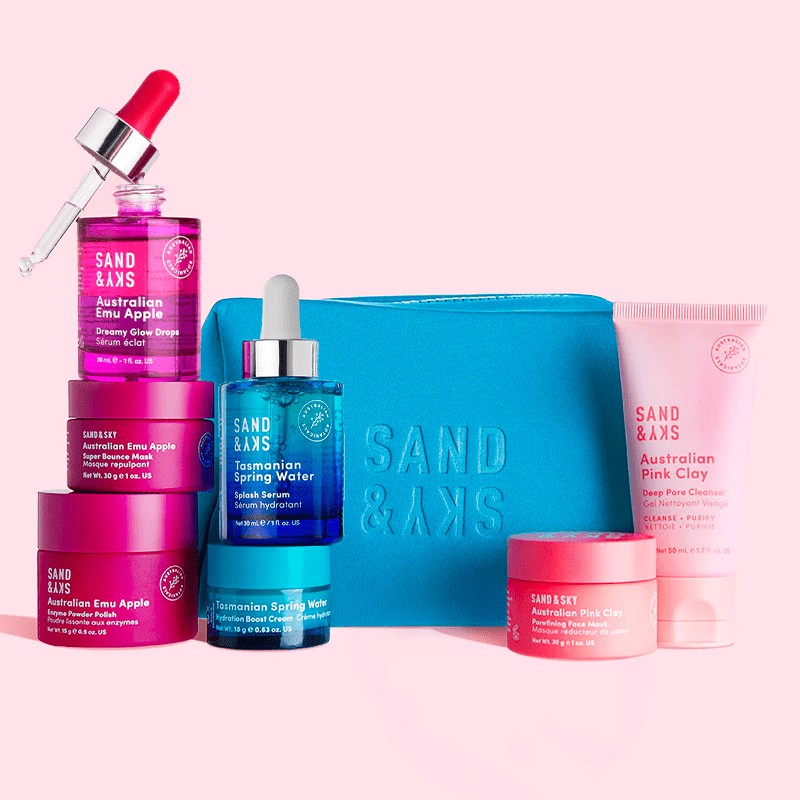 Not sure what to get for your mom? This babies kit got you covered! These 7-piece minis kit features all of Sand & Sky's best-sellers encased in beautiful blue pouch so mom can take these babies everywhere she goes and look positively radiant!
Biossance (Value sets available)
Moms needing deep hydration can benefit from Biossance products. Formulated with signature sugarcane-based squalane oil, every product in this brand aims to nourish and unveil hydrated, glowing skin. For Mother's Day, Biossance is currently offering 40% off its value kits for a streamlined routine.
Rapid Radiance Set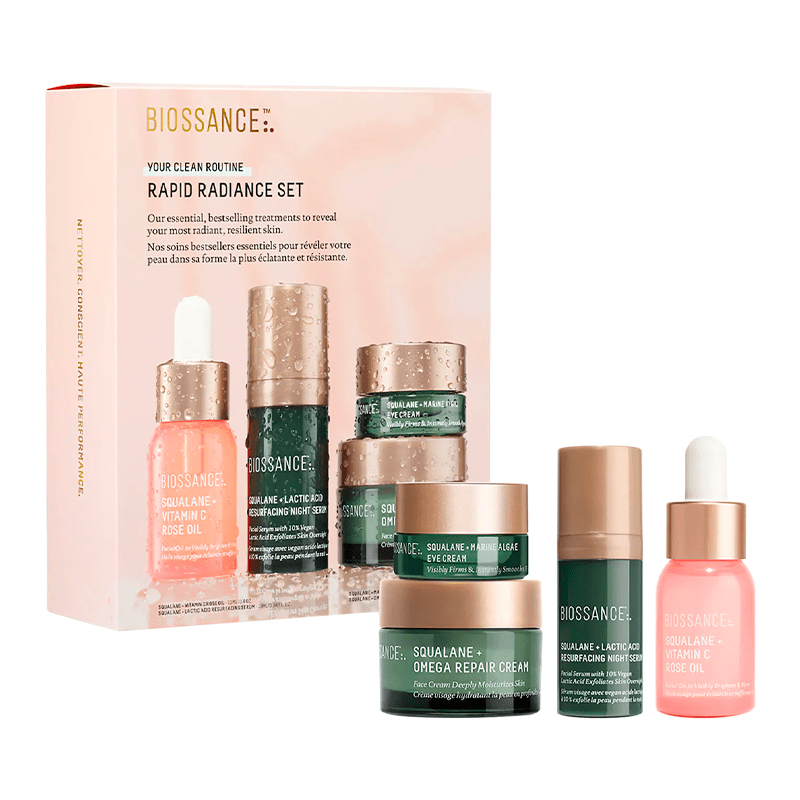 This set contains four best-selling treatments in a streamlined routine for unlocking nourished, plump, and glowing skin from the inside out! From an exfoliative night serum to a luxe repair cream, eye cream, and facial oil, your mom will be on the right track for achieving healthy skin.
Instant Hydration Set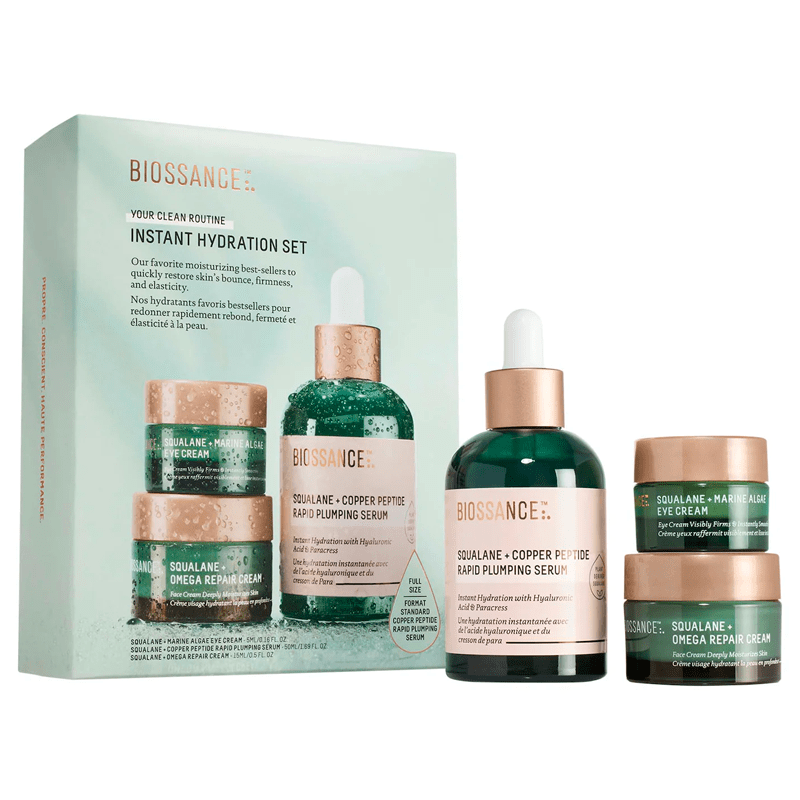 For immediate and visible plumping, this Instant Hydration Set is just what mom needs to see firmer and bouncier skin. This trio set includes a full size of Squalane + Copper Peptides Rapis Plumping Serum and two mini sized best-sellers (eye cream and face cream) for deeply nourishing and restoring skin back to health.
Bloomeffects (Discounts on site)
Hailing from the beautiful Netherlands is a skincare brand that harnesses the wonders of tulips in luxe packaging and high-quality formulations.
Double Cleansing Bundle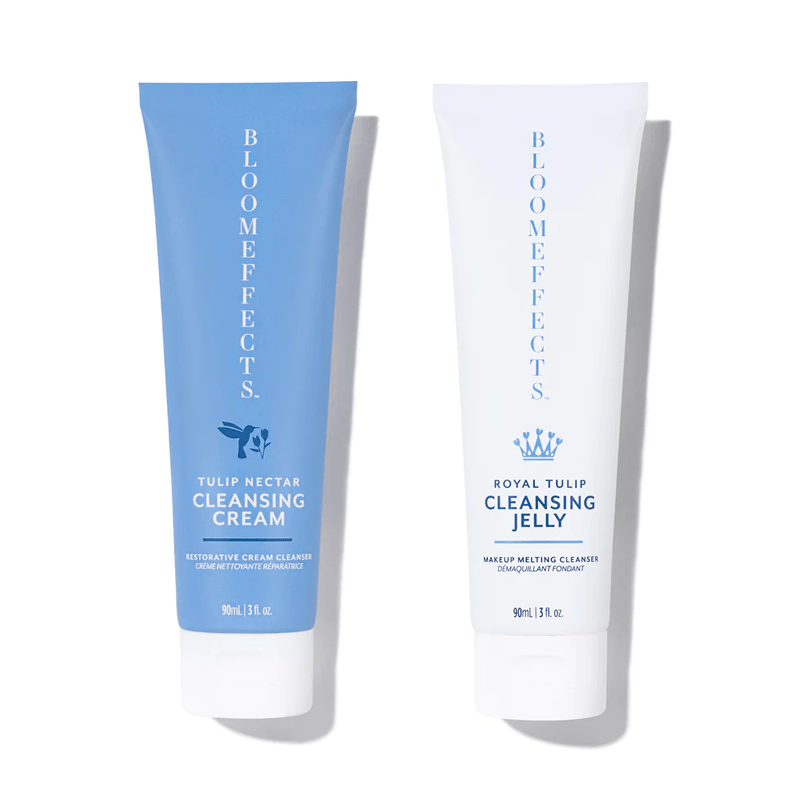 Why shouldn't your mom's cleansing step be just as luxe as the rest of her routine? This double cleansing bundle features the Royal Tulip Cleansing Jelly and Cream to help her remove makeup, debris, sweat, and oils accrued throughout the day and unveil clean and supple skin without leaving behind tightness or dryness.
The Optimal Retinoid Duo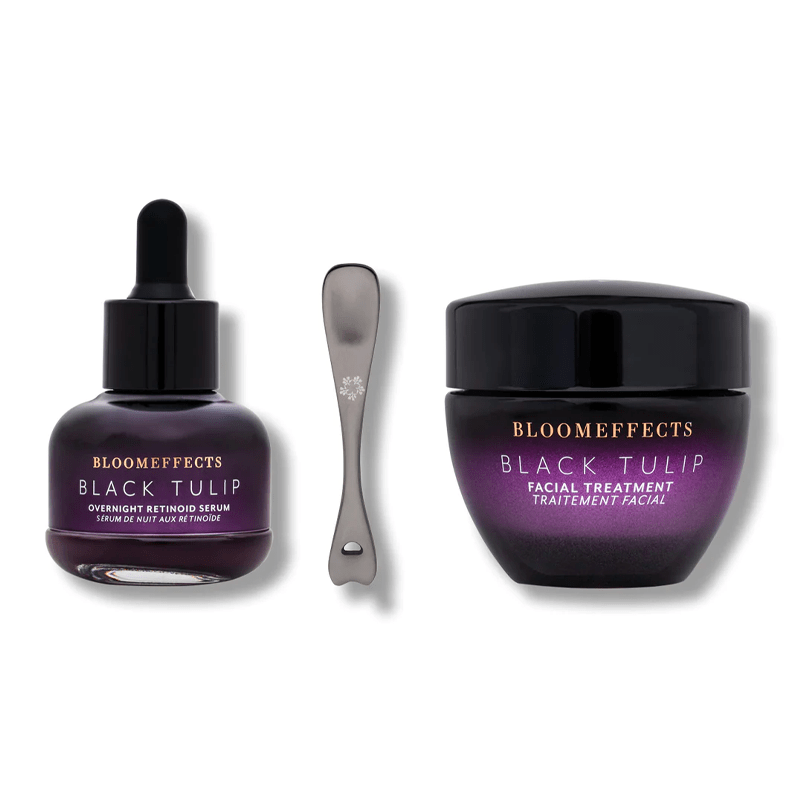 If your mom is looking to retinoids to help her ease the appearance of deep wrinkles and maintain her natural beauty, this optimal Duo kit is the perfect gift! Not only does this duo include a bakuchiol and granactive retinoid enriched overnight serum and a multi-use daily facial treatment, but the gorgeous Black and purple bottles will make your mom feel like royalty.
Deep Moisture Duo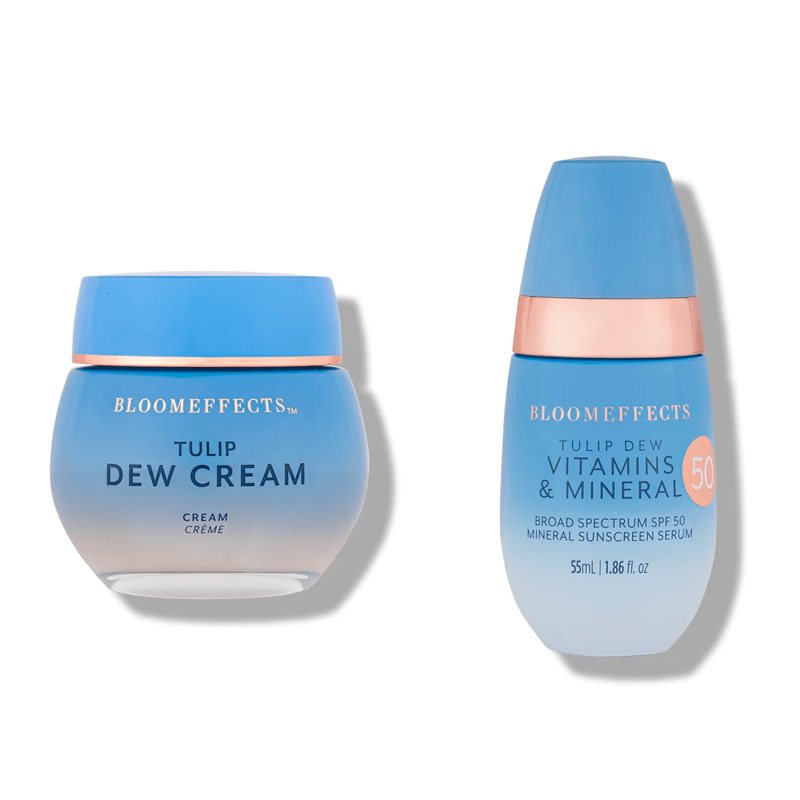 Here's a quick and effective daytime routine any mom can use before tackling the day! The Deep Moisture Duo includes a lightweight cream and protective sunscreen serum for deeply hydrated and nourished skin.
Mother's Day Gift Ideas for 2023: Hair, Body, Tools
ACT + ACRE (Gift with Purchase)
Your scalp is an extension of your face, so why not use this year to care for it? Act + Acre is a hair wellness brand that focuses on creating effective hair products to nourish, balance, and stimulate the scalp for healthy hair.
While Act + Acre doesn't have Mother's Day sales going at the moment, you can receive a free shampoo when you purchase the Cold Processed Scalp Detox.
Cold Processed Scalp Detox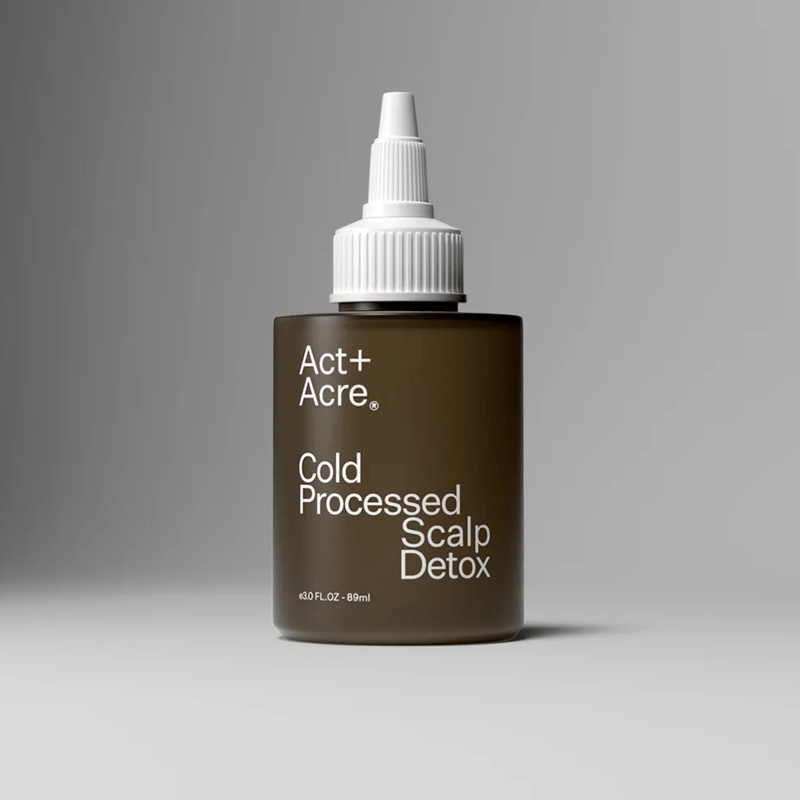 If hair loss is what your mom constantly worries over, Act + Acre has an award winning best-seller to revitalize her hair. This is a pre-wash treatment that repairs scalp imbalances and balances oils, while promoting hair growth with the help with a Basil Leaf Blend, Baobab Oil, and Moringa Extract.
Cold Processed Stem Cell Serum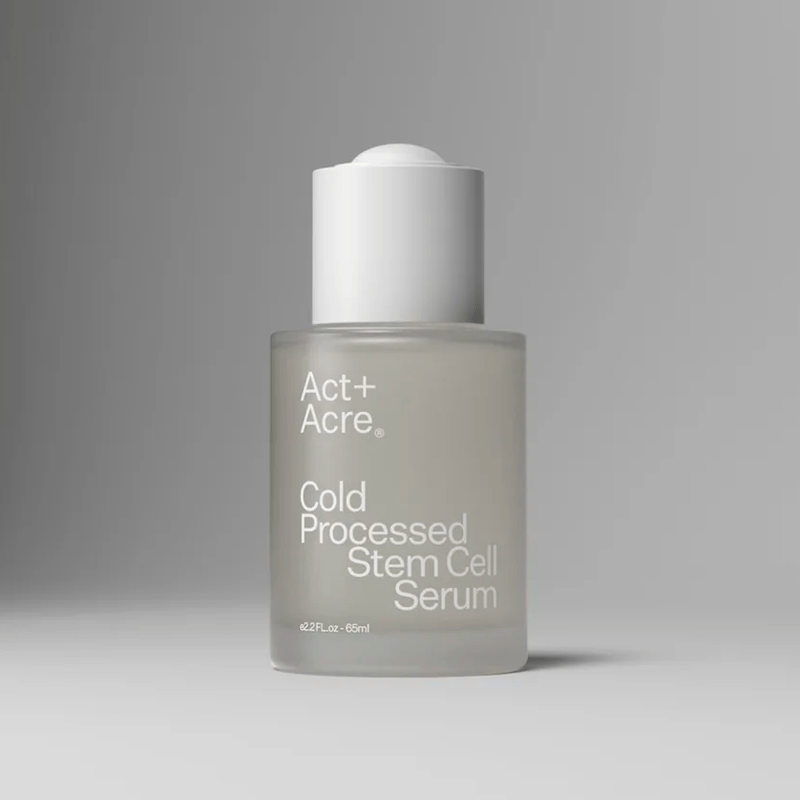 If your mom needs a post-cleanse or overnight treatment to treat her scalp, this best-selling Stem Cell Serum uses Swiss Apple Stem Cells to promote hair growth while lessening hair loss and thinning.
Scalp Relief System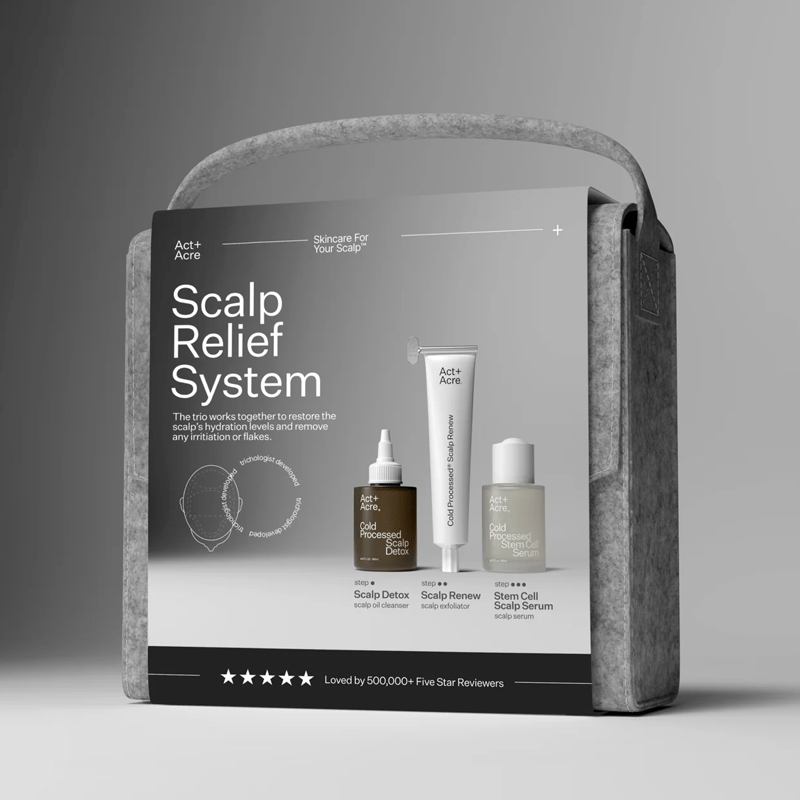 No more worrying about scalp buildup, dandruff, psoriasis, and seborrheic dermatitis! This trichologist approved Scalp Relief System is a trio that includes a scalp oil cleanser, exfoliator, and serum encased in a luxury signature bag. Perfect for moms everywhere!
Orris
Who knew that a simple bar of soap can be elevated to a luxurious and sensorial experience? Orris is a French Botanical skincare brand supercharged with botanical actives from Ayurveda and Japanese cleansing rituals.
Le Quartet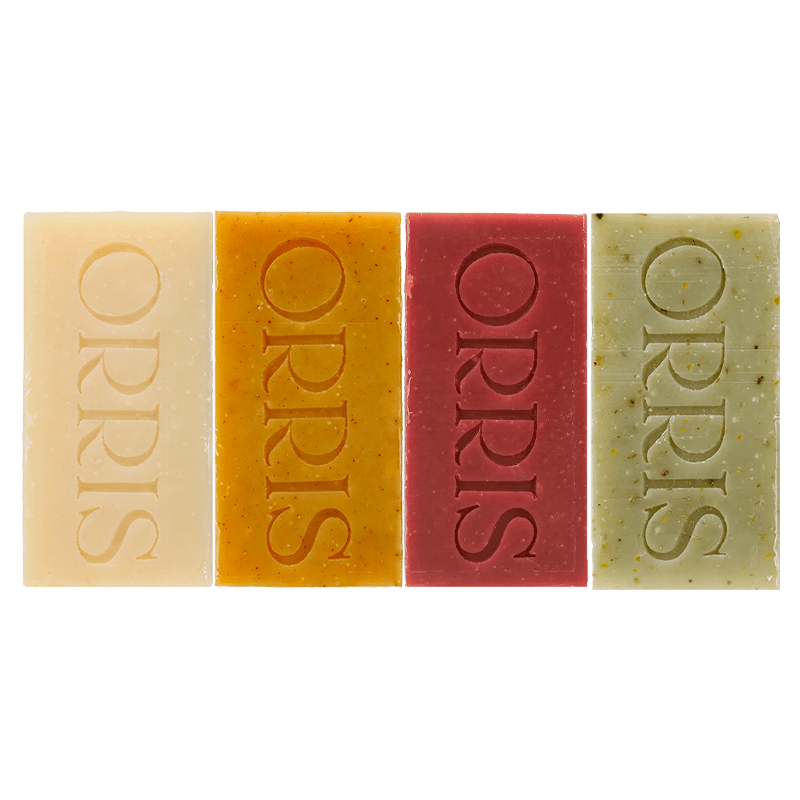 Le Quartet is a wonderful start for creating a luxe cleansing experience. This bestselling collection of Face and Body cleansing bars utilize a blend of botanical oils, butters, and plant-lipids to leave skin looking and feeling nourished, calmed, and comfortable. Gift your mom these soaps for her to indulge in after a long day's work!
Foreo (Value Bundles Available)
Skincare tools aren't essential – but they can improve your selfcare rituals! From facial and body cleansing devices to a facial-in-a-device, you can get mom a Foreo Sweden device to help her treat herself to selfcare at the comfort of her home!
You can grab individual products at a discount or purchase curated bundles up to 38% off!
Luna 4 Body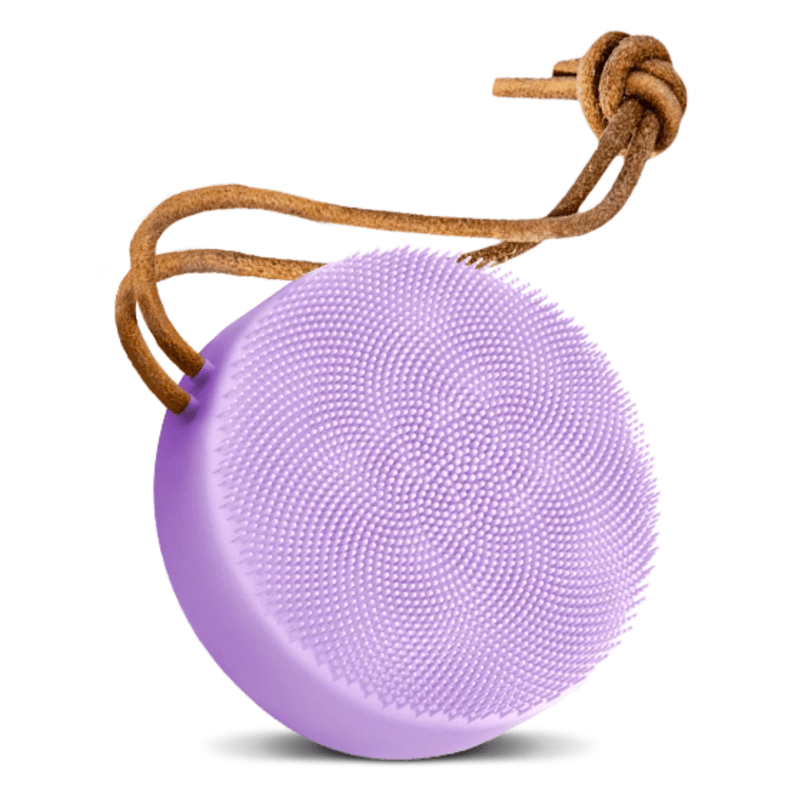 If mom's usual shower pouf isn't giving her joy, this body cleansing device is a massaging body brush that offers a full-body cleanse with every shower. The cleansing device uses FOREO's signature T-sonic pulsations to deeply cleanse pores and provide a calming massage for refreshed and softer skin.
UFO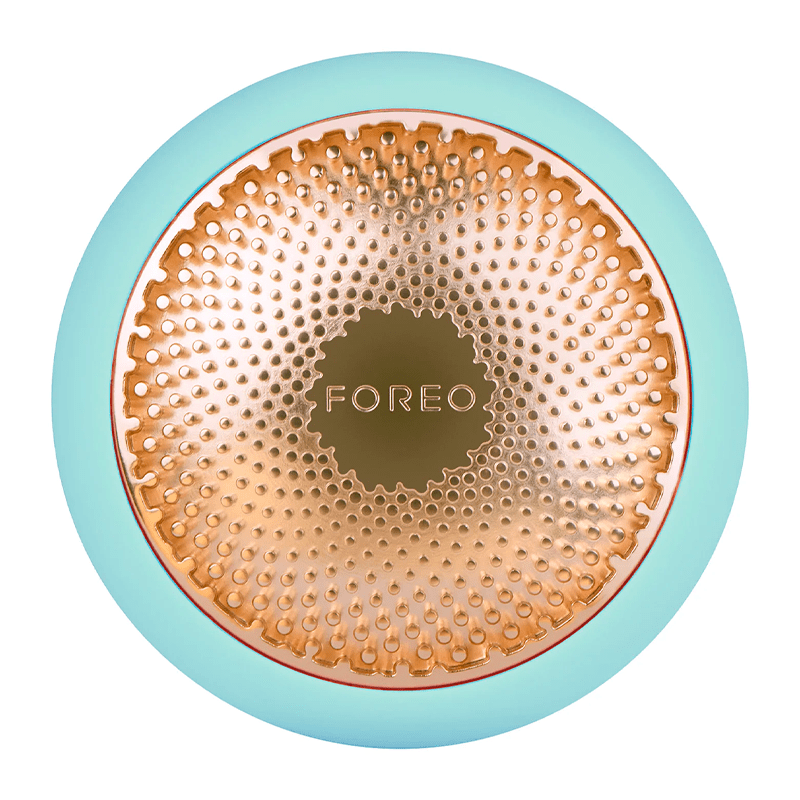 Gift your mom a lifetime of facials with this hand-held facial treatment device. Powered with full spectrum LED light, heat, and cryo-therapy, the UFO helps to calm puffiness and smooth the appearance of fine lines to unveil smoother and supple skin after each use.
Currentbody (Discount on Site)
For the gadget and hi-tech moms, Currentbody is the perfect place for all beauty device needs. If mom or you are in need of tools to make your beauty rituals easier, Currentbody current has an end of month sale where you can grab select products while saving up to 60% off! Better hurry, because the sales are ending very soon!
Otherwise, you can use code BWCB at checkout for 15% off all Currentbody products.
The Neck & Dec Perfector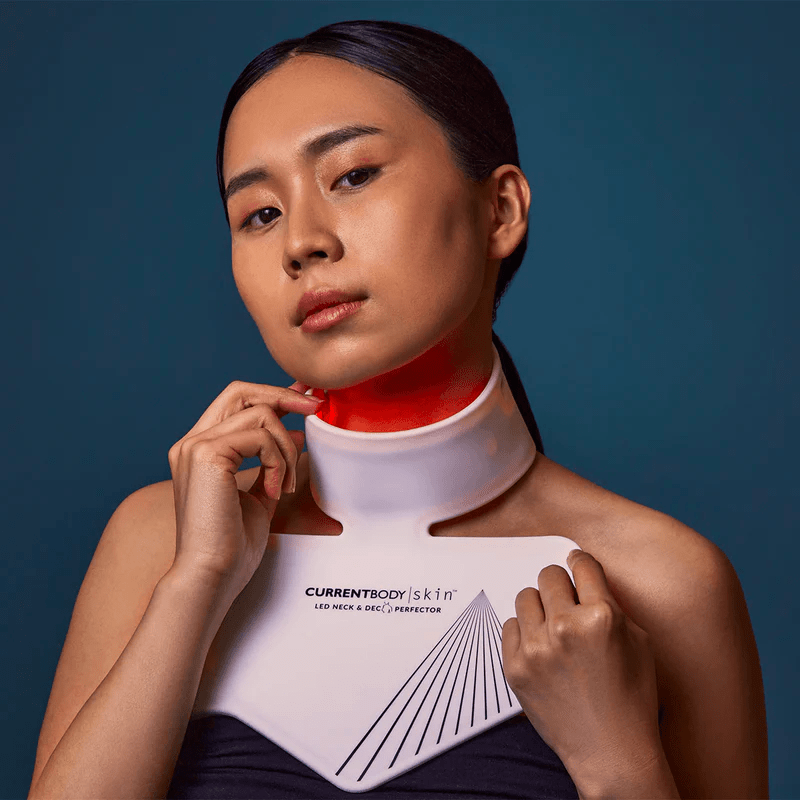 **Use code BWCB at checkout for 15% off!
Is mom feeling conscious about her neck and décolletage? This device covers both areas and uses red and near infra-red light energy to target signs of fine lines and wrinkles with each session. All mom needs is 10 minutes a day for 3-5 times a week.
Skin LED Light Therapy Mask
**Use code BWCB at checkout for 15% off!
Yes, this mask looks funny, and yes, you'll probably laugh (or scream) when you see mom wearing this. But this LED Light Therapy mask is effective in evening out skin texture, tone, and firmness – thanks to Red and Near-Infrared Light. Give this mask ten minutes of your day, and your mom will be glad you got this for her.
Medicube (Discount on Site)
Here's another brand that's a hit in both South Korea and Overseas! Medicube is a skincare and beauty brand that uses innovation to create effective skincare devices and products for you and mom to use safely in the comfort of your home.
Right now, Medicube is providing up 40% off select products for you to purchase for mom. If you miss this deal, no worries! You can also consider using our custom code "BEAUTYWITHIN" at checkout for 10% off!
Age-R Ussera Deep Shot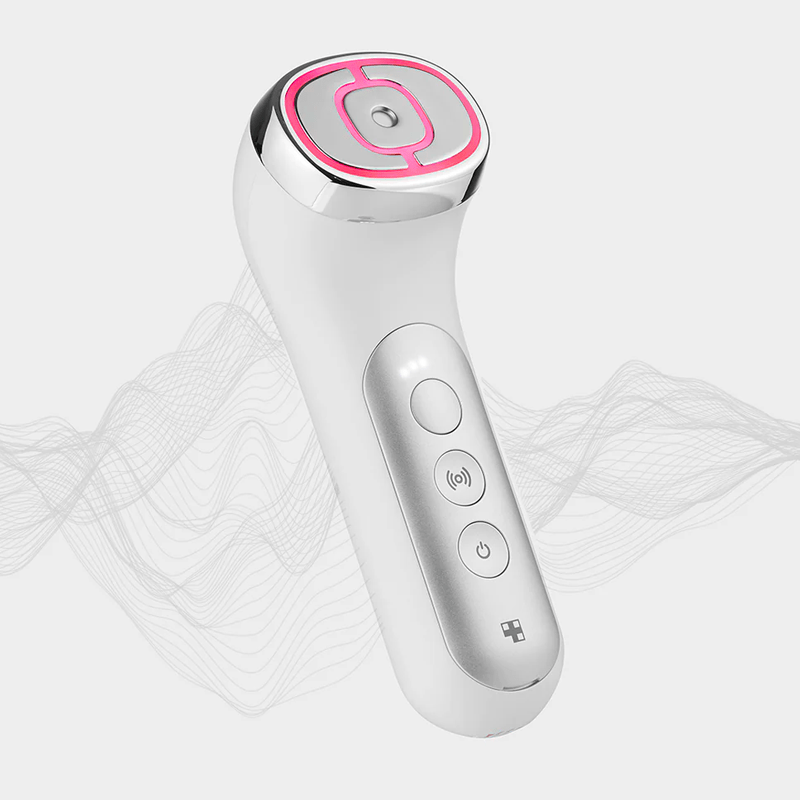 **Use code BEAUTYWITHIN at checkout for 10% off!
Did you know that signs of aging start with diminished collagen production? That's why this device aims to "awaken" collagen reserves from within the skin using high frequency and ultrasound. The result is smoother and firmer looking skin with diminished wrinkles and fine lines. Mom will love this device!
Age-R Derma EMS Shot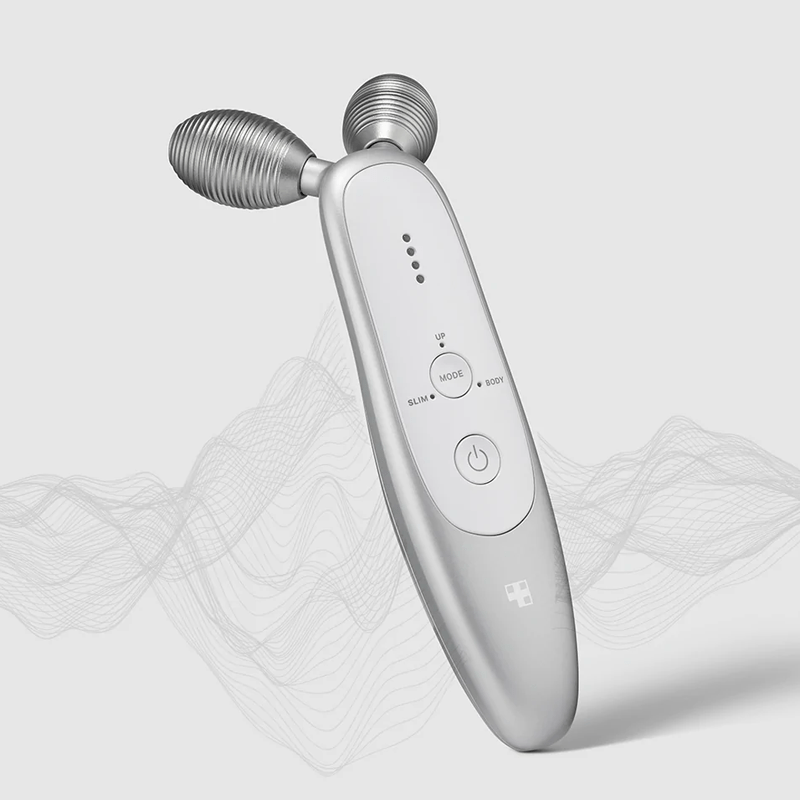 **Use code BEAUTYWITHIN at checkout for 10% off!
This device is what started it all! This device targets facial sagging and sculpts the contours of mom's face for a natural lifted look. Instead of microcurrent, this EMS shot uses EMS (Electrical Muscle Stimulation) to stimulate and massage the inner muscles below the skin's surface to strengthen and lift.
Age-R Booster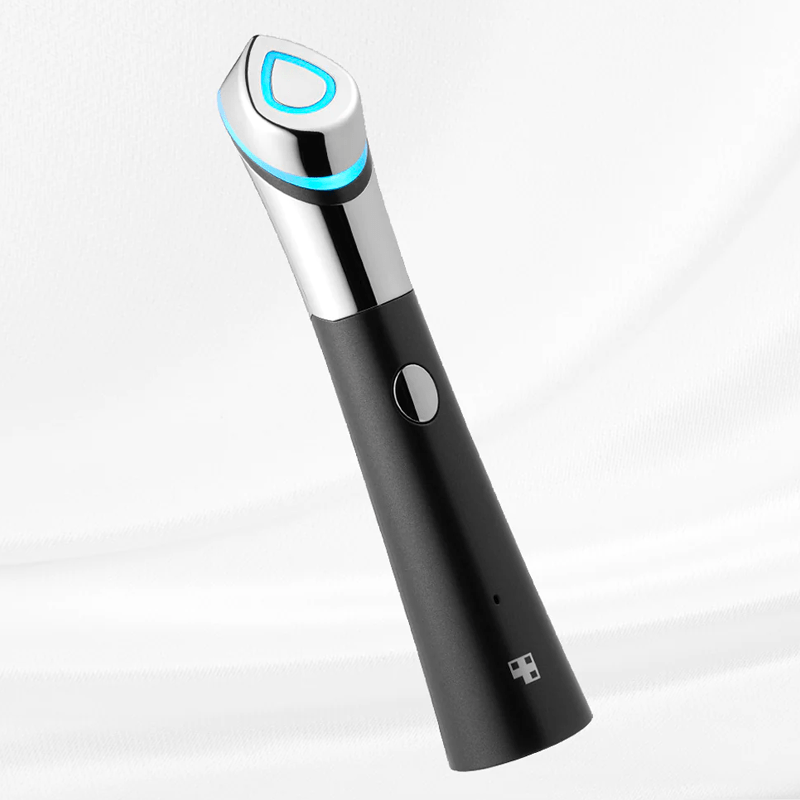 **Use code BEAUTYWITHIN at checkout for 10% off!
While this Booster doesn't target fine lines and wrinkles or give the face a lifted appearance, it's amazing for using alongside skincare routines to increase absorption and unveil glowing skin. If mom is constantly worrying about dull skin, this tool can be a great addition to her skincare routine – just five minutes is all it takes to see a glowing and plumped face!
Mother's Day Gift Ideas for 2023: Wellness
Elix
Beauty begins from within, and Elix is a brand that aims at optimizing Women's health. If mom and you are both experiencing painful menstrual symptoms every month, bloating, indigestion, lowered immunity or all of the above, these carefully crafted tinctures use Chinese herbs to deliver effective results. You and your mom will be feeling better in no time!
As of now, Elix isn't providing discounts for Mother's Day, but you can use code BW15 at checkout for 15% off!
Cycle Balance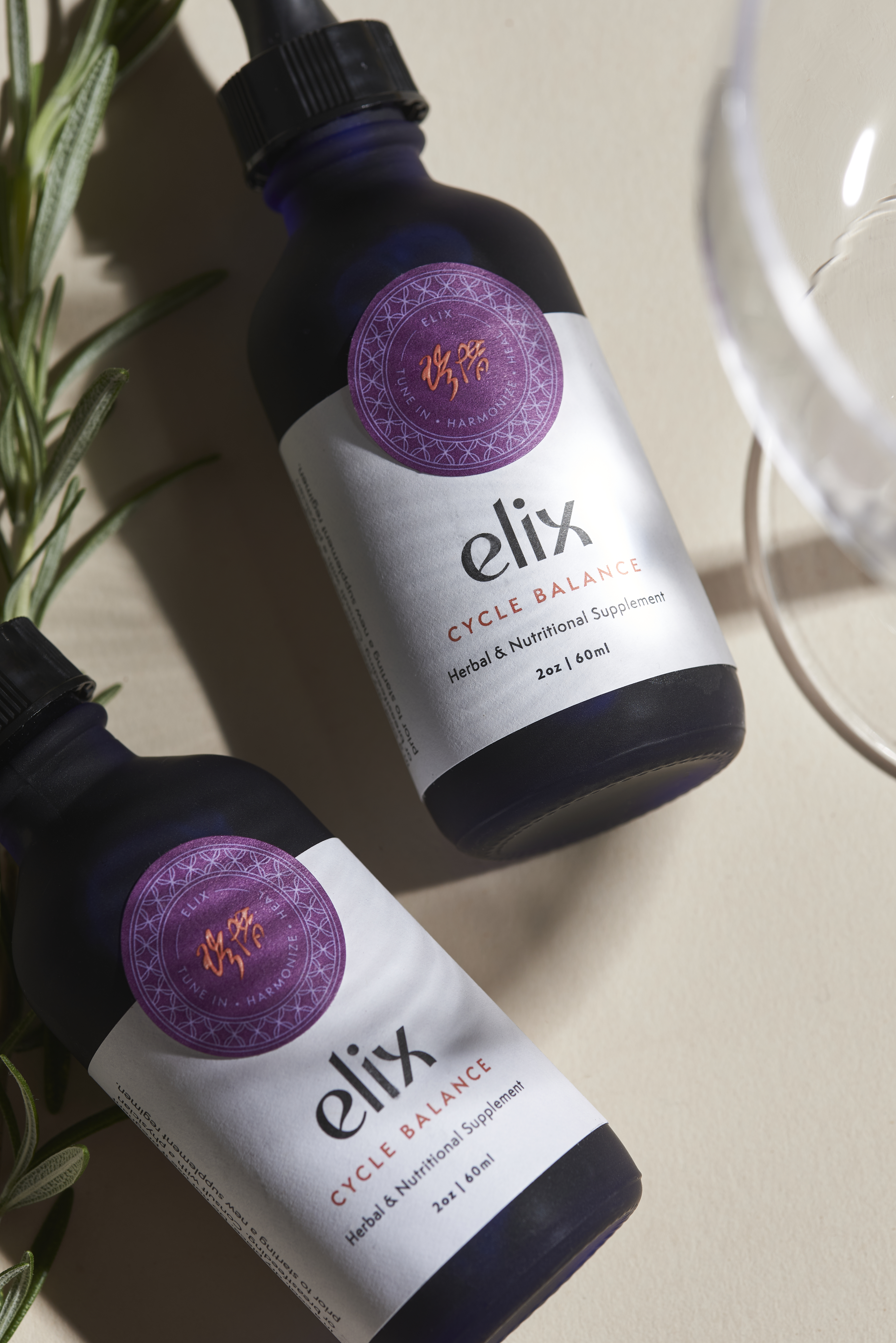 **Use code BW15 at checkout for 15% off!
If mom (or yourself) are struggling with PMS symptoms or hormonal imbalances, this herbal tincture is what you both should get on – pronto! The herbal and nutritional supplements are custom tailored with a unique blend of renowned Chinese herbs to holistically support your body's normal functions so you can go about your daily lives feeling confident in yourselves.
If you're curious, you can fill out a health assessment (and yes, it involves sending in a picture of your tongue for diagnosis!) and get started right away. Did we mention that these tinctures can be added to anything and taste great?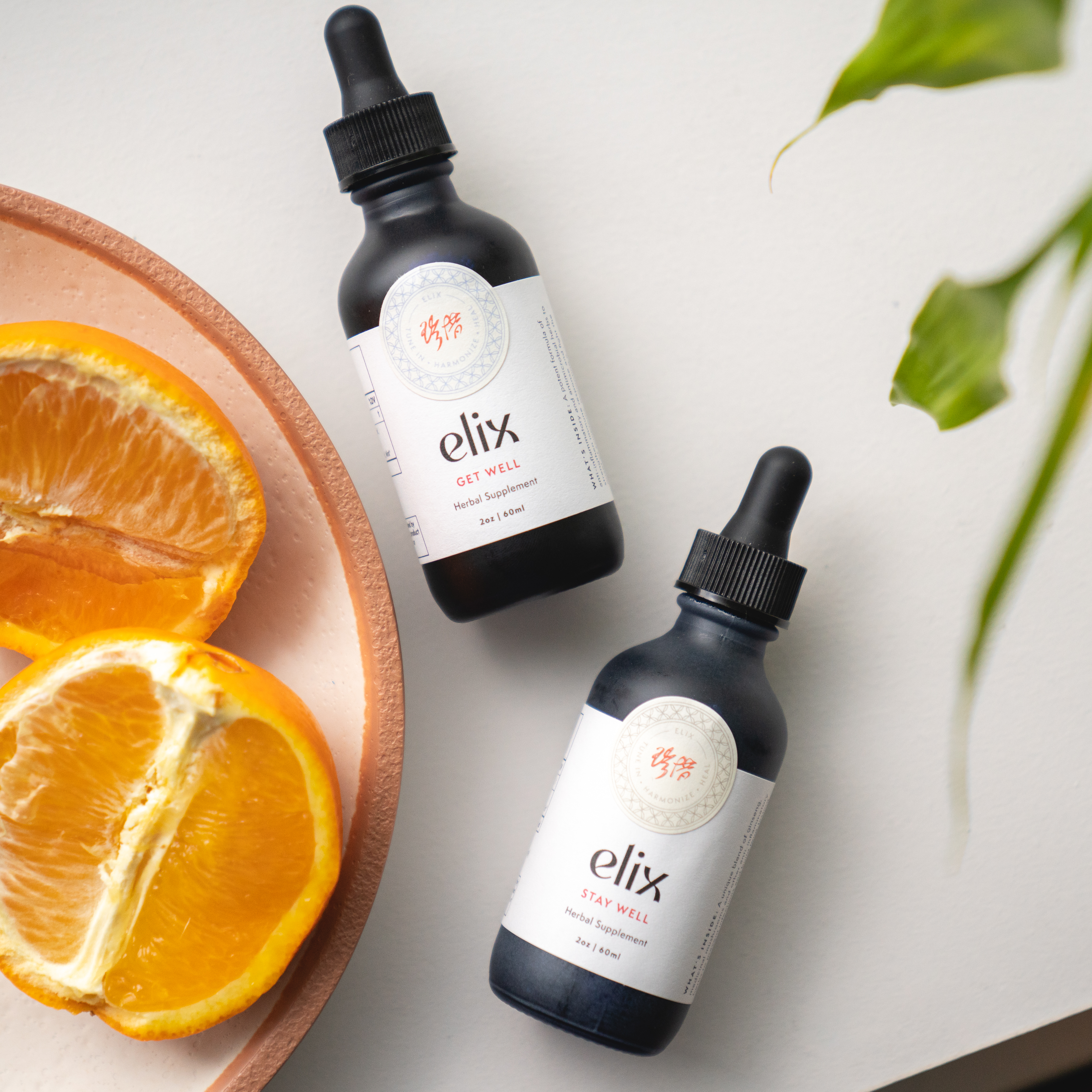 Immunity Support
**Use code BW15 at checkout for 15% off!
Health is wealth, so it's essential to make sure your mom's at her optimal state. When she's going through some unpleasant days, this curated duo ensures that your mom can build up her immune system to get well and stay well. We love seeing our loved ones bounce back!
Zoey's Digestif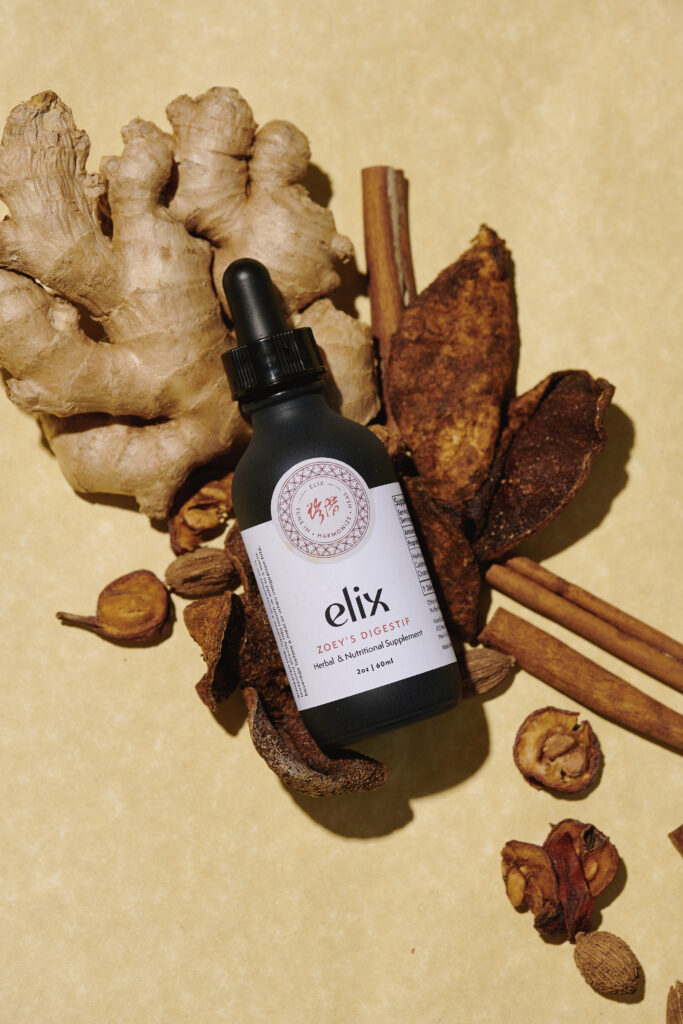 **Use code BW15 at checkout for 15% off!
For moms with easily upset stomachs or indigestion after a delicious meal, this Digestif tincture is a delicious add on supplement for easing all digestive woes. This tincture can be mixed into a glass of water or directly in mouth, and can be taken before and after meals to calm any upset stomaches when needed. Pst, this tastes like spiced cinnamon candy!
The Qi (Gift with Purchase)
Gift your mom a piece of relaxation with wellness brand The Qi. Specializing in Eastern holistic and healing wisdom, The Qi embraces whole and sustainably sourced flower teas to help us take a step aside from our busy lives and build healing rituals.
The Qi is currently offering a free Chunks Juno Hair Claw with orders totaling $50+ or more, while supplies last.
Special Connection Set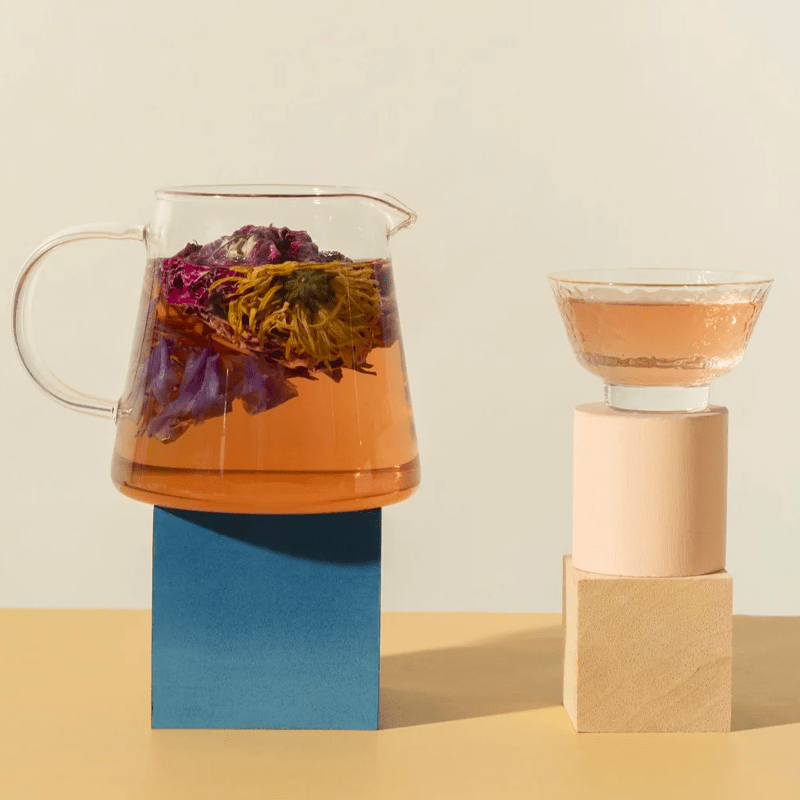 We know how much your mom works hard, so here's the Special Connection Set to help you and her take time together to reconnect and relax.
This set includes one glass server, two small glass cups with golden rims, a bamboo tong, and The Qi's Signature Tasting Collection Flower Teas for the both of you to remind each other of the special connection you both share.
Trio Petite Flowers Set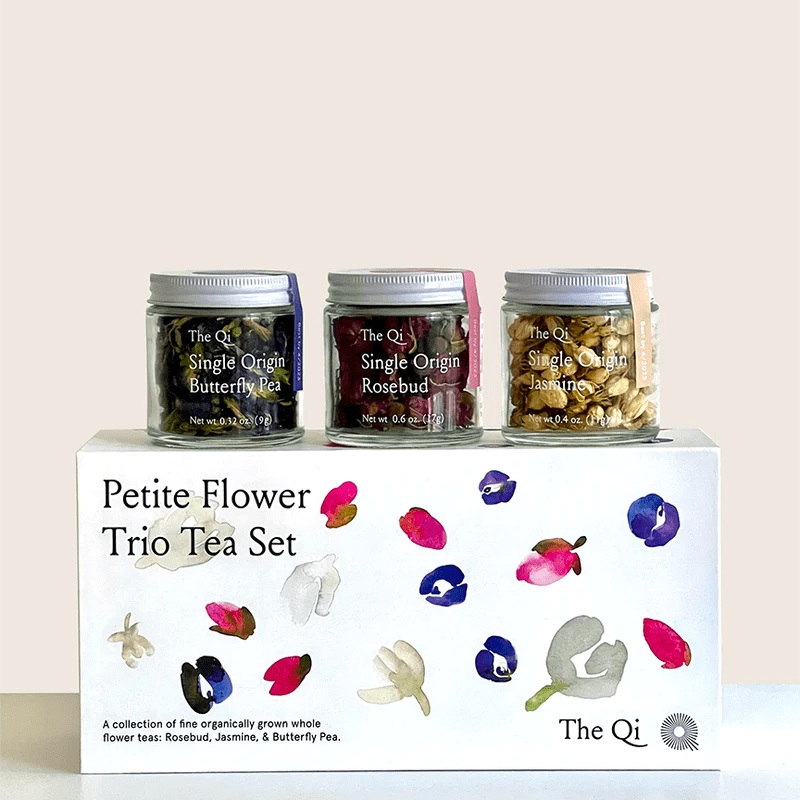 Impress your mom with this gorgeous petite flower trio tea set for your next outing or get-together! These single-origin flower teas come in Butterfly Pea, Jasmine, and Rosebud, so you can create your delightful tea concoctions and marvel at the flowers floating in your cup!
Nekohama Matcha
If your mom is either a die-hard matcha fan or is looking for alternatives to caffeinated beverages (ahem, coffee), Nekohama Matcha can be a wonderful gift for her to try high-quality matcha sourced from Kyushu, Japan.
Essentials Matcha Kit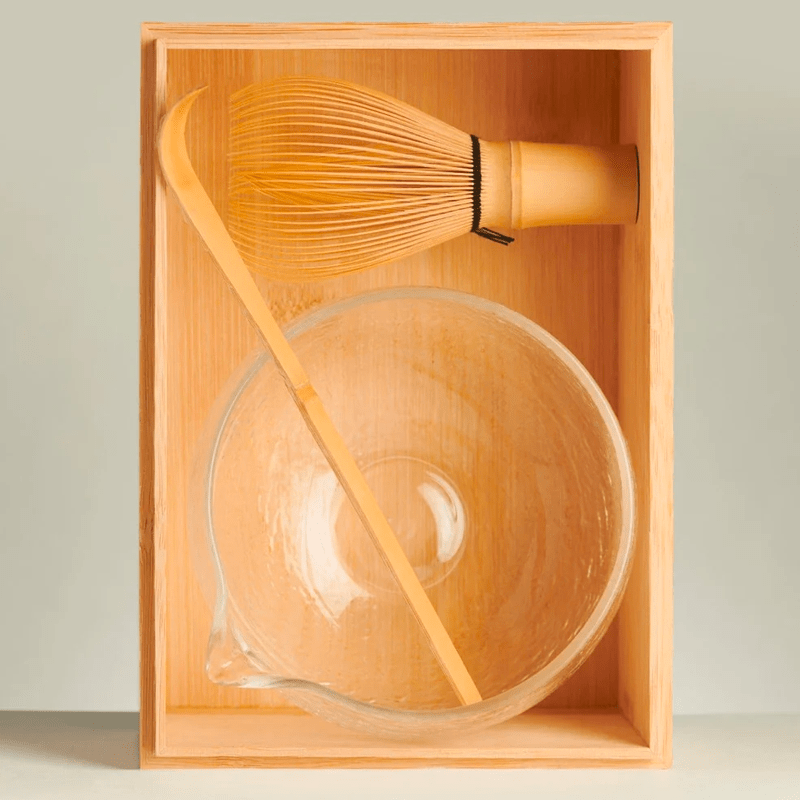 The perfect cup of matcha isn't just made without the tools. Give your mom and yourself the authentic Japanese Matcha making experience with the essentials Matcha kit – complete with a bowl, whisk, and spoon!
Ceremonial Matcha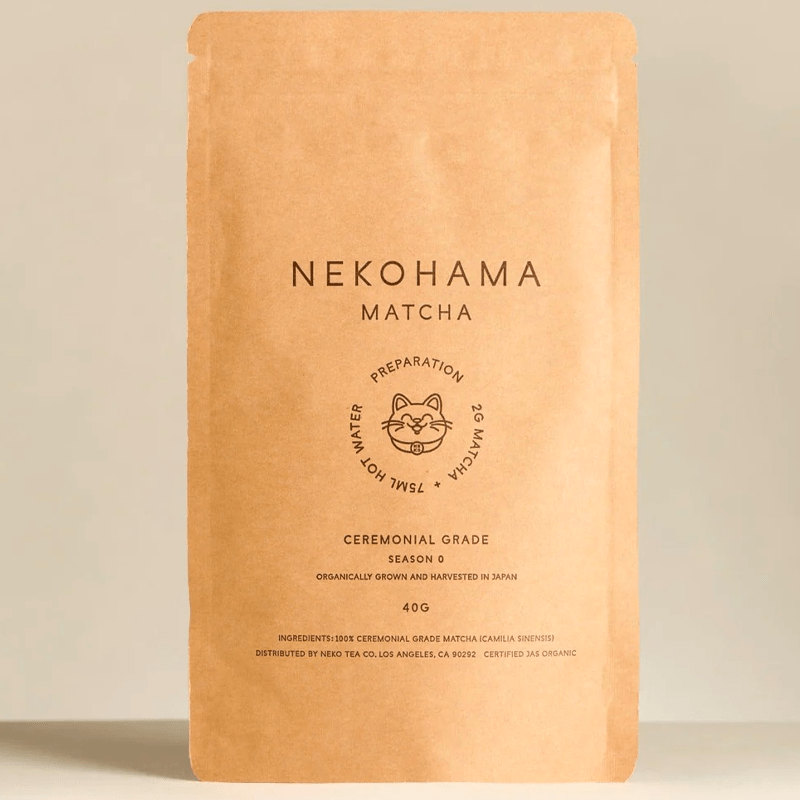 Here's the star of the show! This vibrant green ceremonial-grade Matcha powder hails from Kyushu, Japan, and is naturally sweet with a creamy umami flavor – perfect for matcha connoisseurs or newbie moms alike!
Vegan Matcha Chocolate 2-Pack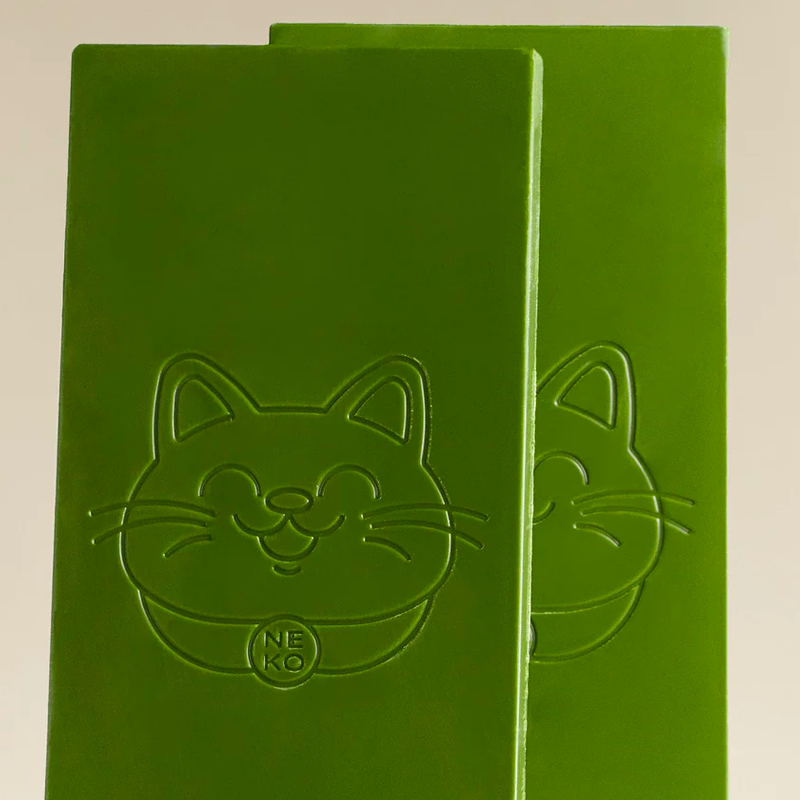 Fancy some chocolate to let your mom know how sweet she is? These vegan matcha chocolate bars may come at a pretty penny, but they're perfectly handcrafted and uses Nekohama's fresh organic Matcha powder to deliver a creamy and smooth chocolate bar. Besides, who could ever resist the cute Nekohama cat mascot?
Moon Pod (Discount on Site)
Happy to give your mom the gift of comfort? Moon Pod is an ergonomic bean bag designed to replicate a zero-gravity experience similar to flotation therapy – but without the need to be at a sensory deprivation chamber – to help increase creativity and reduce anxiety and stress levels.
Currently Moon Pod is offering 25% off orders for a limited time, so act quickly!
Moon Pod Float Chair Beanbag
Now Mom can look forward to relaxing after a long day of work! The Moon Pod is a bean bag filled with high-density beads to support her body and give the experience of floating to reduce stress and anxiety levels. We think she won't want to get up after using this!
See all Best Mother's Day Gift Ideas for 2023 in our Shop My Shelf Collection
Want to see more discount codes? Check out the link: https://shopmyshelf.us/collections/51665
Sign up for our free online newsletter: https://bwth.in/newsletter
Shop all of our curated faves at: https://bwth.in/shop
Subscribe to our YouTube Channel for more information and product recommendations: https://bwth.in/subscribe