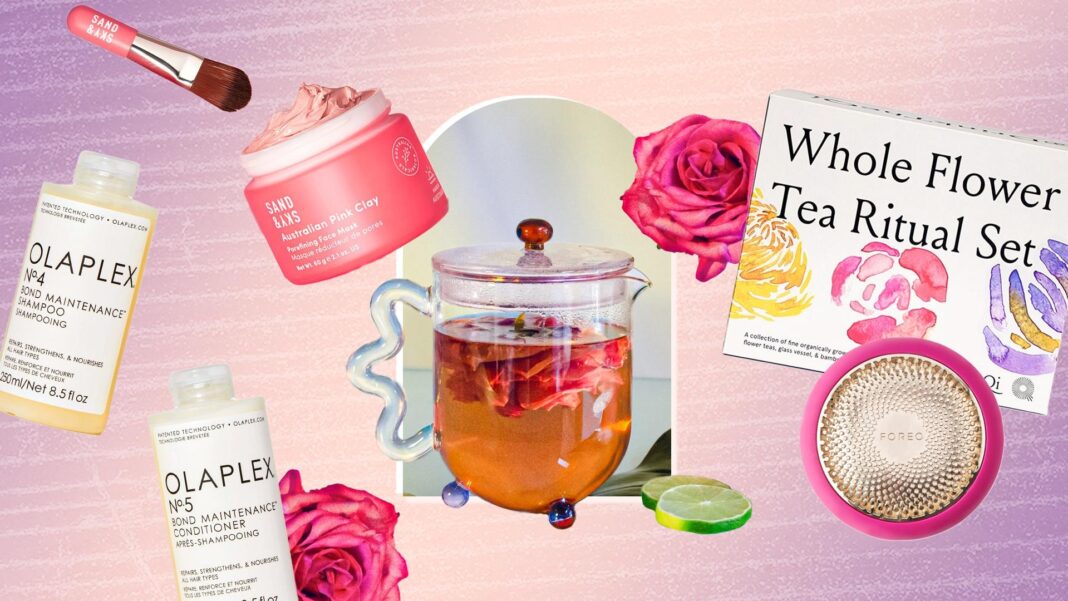 April showers bring spring sales! As the world thaws from a long winter, spring promises new beginnings and fresh starts. And what better way to kick off this season of rejuvenation than by refreshing your skincare routine? With spring skincare sales popping up left and right, it's the perfect time to treat yourself to new products and get your skin looking and feeling its best. Here are a few sales to check out!
Sand & Sky
Dates: 4/3-10/2023
Details: Up to 50% off Bestsellers!
Australian Pink Clay Porefining Face Mask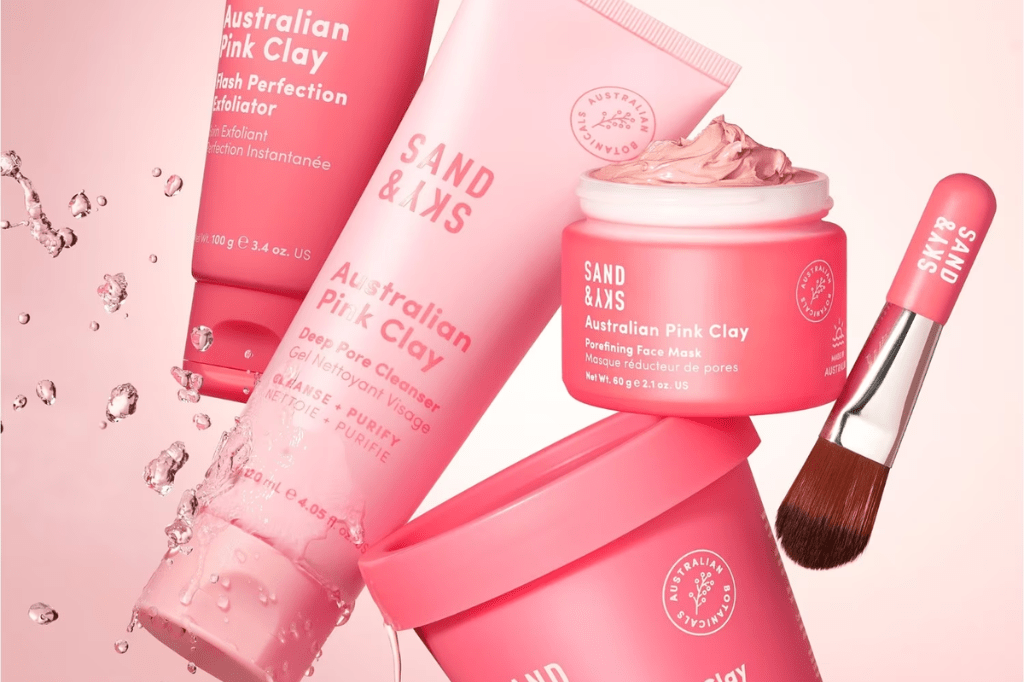 *Make sure to use code BW15 for 15% off!
Made with natural Australian pink clay, this mask promises to detoxify, brighten, and minimize the appearance of pores. Its unique formula is infused with other nourishing ingredients like aloe vera, pomegranate, and mangosteen to soothe and hydrate the skin. This mask has garnered rave reviews from users who have noticed a visible improvement in skin texture and radiance after use.
Stellar Review: "This product is a holy grail, look-no-further mask! It is a clay mask that doesn't strip moisture away and boosts my moisture level. Pores are detoxed and become tighter, even after the first use. You won't regret your purchase!" -Shayna
Marshmallow Toner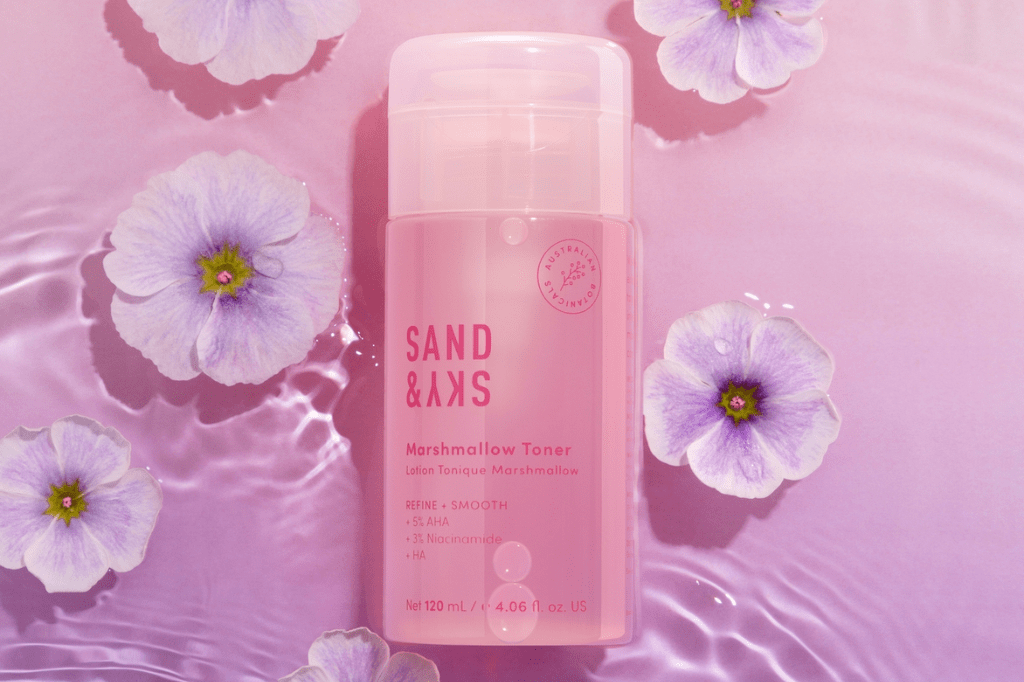 *Make sure to use code BW15 for 15% off!
This toner is formulated with marshmallow root extract, known for its ability to soothe and hydrate the skin. It also contains other ingredients like natural AHAs, Niacinamide, and Glycolic Acid, which work together to clarify and brighten the complexion. This gentle yet effective toner helps to balance the skin's pH levels, minimize the appearance of pores, and improve overall skin texture. Its lightweight and non-sticky formula makes it easy to apply and absorb into the skin.
Stellar Review: "I really like it. My skin usually does not react well to toners, but the Marshmallow toner has helped me feel hydrated and soft. I think I have to keep this as part of my skincare routine." -Fatemah
Tasmanian Spring Water Renewing Night Cream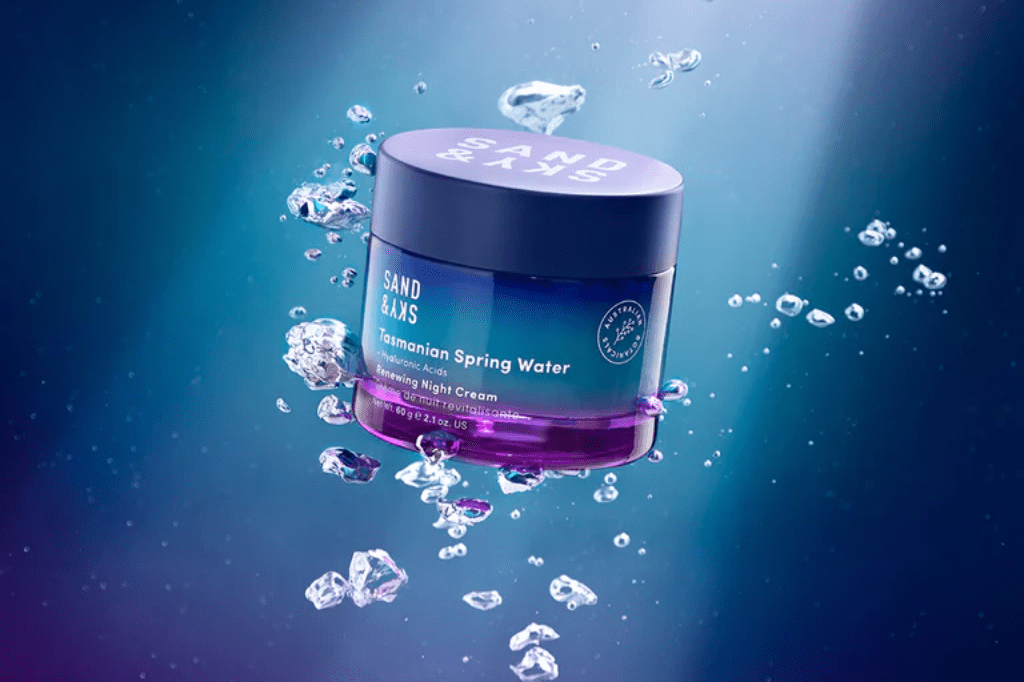 *Make sure to use code BW15 for 15% off!
This night cream is formulated with Tasmanian spring water, known for its pure and mineral-rich properties, and other nourishing ingredients like hyaluronic acid, squalane, and glycoproteins. These ingredients work together to deeply hydrate, brighten, and plump the skin, helping to reduce the appearance of fine lines and wrinkles. Its rich and creamy texture absorbs quickly into the skin, leaving it feeling soft, supple, and deeply nourished.
Stellar Review: "The night cream has a refreshing scent and absorbs into the skin without feeling greasy. Skin feels very soft and smooth in the morning. I enjoyed using this a lot and look forward to seeing long-term effects." -Bryana
The Qi
Dates: No expiration date
Details: 15% off first order of the Floral Tasting Collection (FLORAL15) & 20% off all orders of $100+ (QiFlower20)
Floral Tasting Collection (Variety Box)
The Qi Floral Tasting Collection is a unique and delightful tea set that offers a refreshing and aromatic tea experience. This collection features three different floral teas, each with its distinct flavor profile and character. The collection includes Royal Chrysanthemum flower packets, Shangri-la Rose flower packets, and Blue Lotus flower packets. These teas taste great and offer a range of health benefits, such as promoting relaxation and reducing stress.
Stellar Review: "I am so pleased to discover this tea brand. It is the most delicious, delicate, fragrant tea I have ever tasted. Relaxing in the afternoon or evening with a pot of tea is truly a delight. The tea is just the right mixture of florals, not too strong or weak but perfect. I truly love the Qui Brand of tea and highly recommend it." -Rita
Bloom Glass Teapot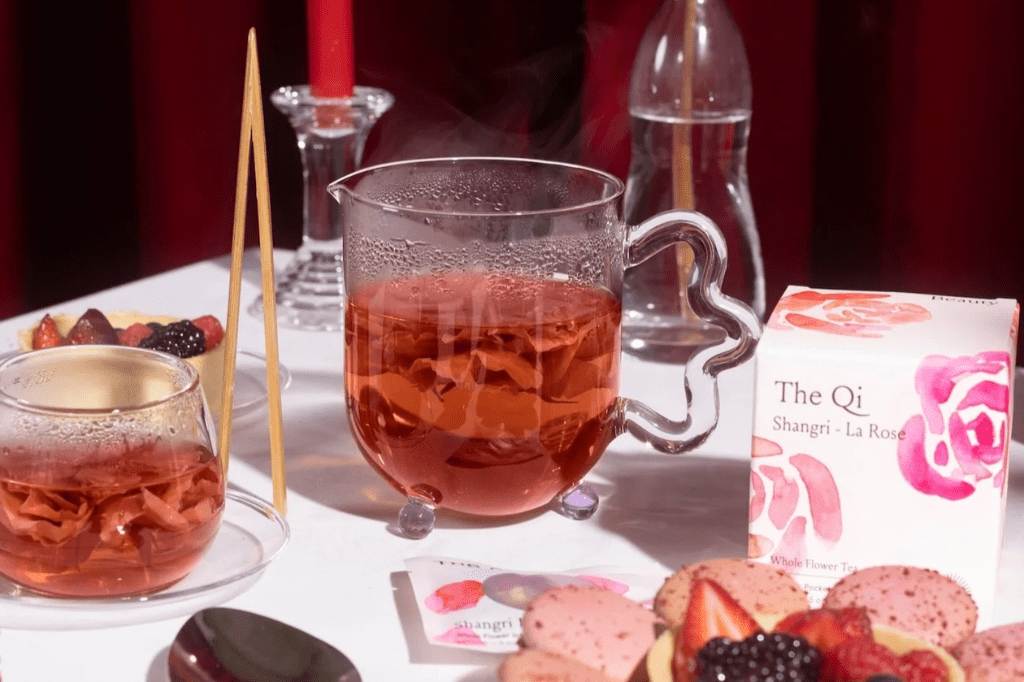 The Qi Bloom Glass Teapot is beautiful and elegant, perfect for brewing floral teas. Made from high-quality borosilicate glass, this teapot is durable and heat-resistant, allowing you to appreciate your tea's beauty as it brews fully. This teapot also features a unique wavy handle and ball feet design, adding sophistication and charm to your tea brewing experience.
Stellar Review: "I'm so in love with my bloom teapot! First of all, the craftsmanship of the teapot is super artistic and beautiful. It's like having a unique art piece at home." -M.S.
Daily Ritual Set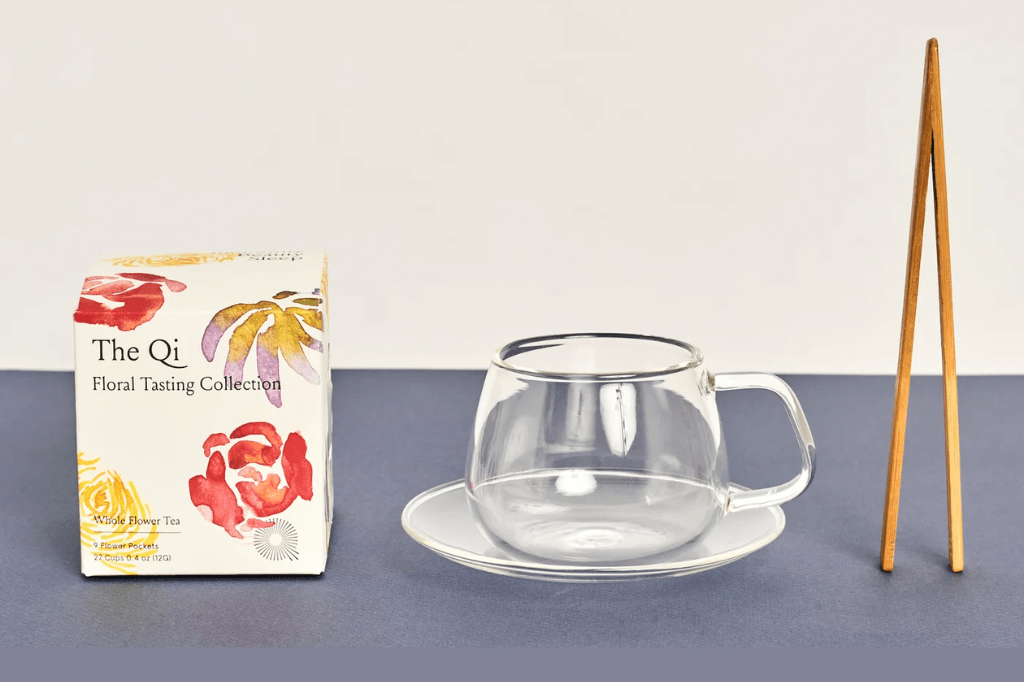 The Qi Daily Ritual Set is a complete tea set with everything you need to enjoy a delicious and relaxing tea experience. This set features a beautiful and sturdy glass cup with a matching saucer, a bamboo tong, and three varieties of teas to try. This set is functional and stylish, making it the perfect addition to your kitchen or office.
Stellar Review: "I received this tea set recently as a gift. First, the tea is really cool and delicious. It's unlike anything I've had before. The packaging and accessories that come with it are a great touch. I would highly recommend this as a unique gift or self-purchase!!" -Ashley
Beauty Bay
Dates: For a limited time!
Details: Up to 40% off must-have brands
Foreo: UFO™ 2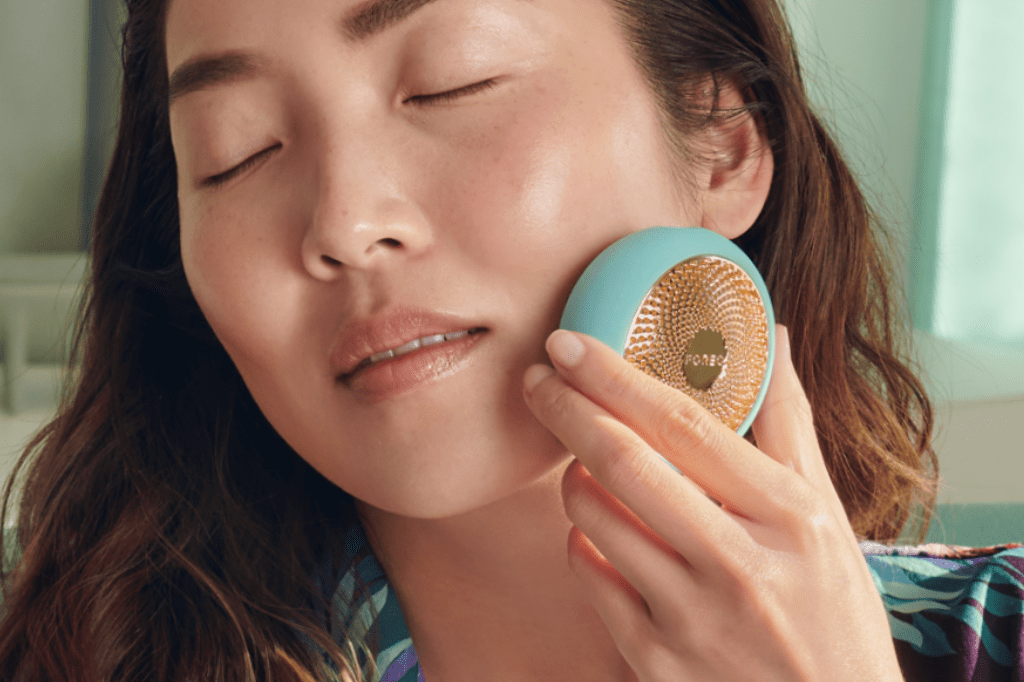 The Foreo UFO 2 is a revolutionary beauty device that offers a spa-like facial treatment in the comfort of your own home. This device combines advanced technology with specially formulated masks to provide a wide range of skincare benefits, such as brightening, hydrating, and anti-aging effects. The UFO 2 uses heating, cooling, and sonic pulsations to enhance the effectiveness of the masks and ensure that the ingredients penetrate deeply into the skin. With just 90 seconds of use, the UFO 2 can transform your skin, leaving it looking and feeling refreshed, radiant, and rejuvenated.
Stellar Review: "This is a luxury item, but to me, it has become an absolute essential-a holy grail. The masks are lovely, but you can't put a price on the experience. It's beautiful. My skincare is therapy to me, and this is the one that just elevates my skincare and truly makes me feel relaxed. My skin radiates after use, and all my friends LOVE IT when we do a skincare session. No regrets." -Halla
Olaplex: Daily Essentials Duo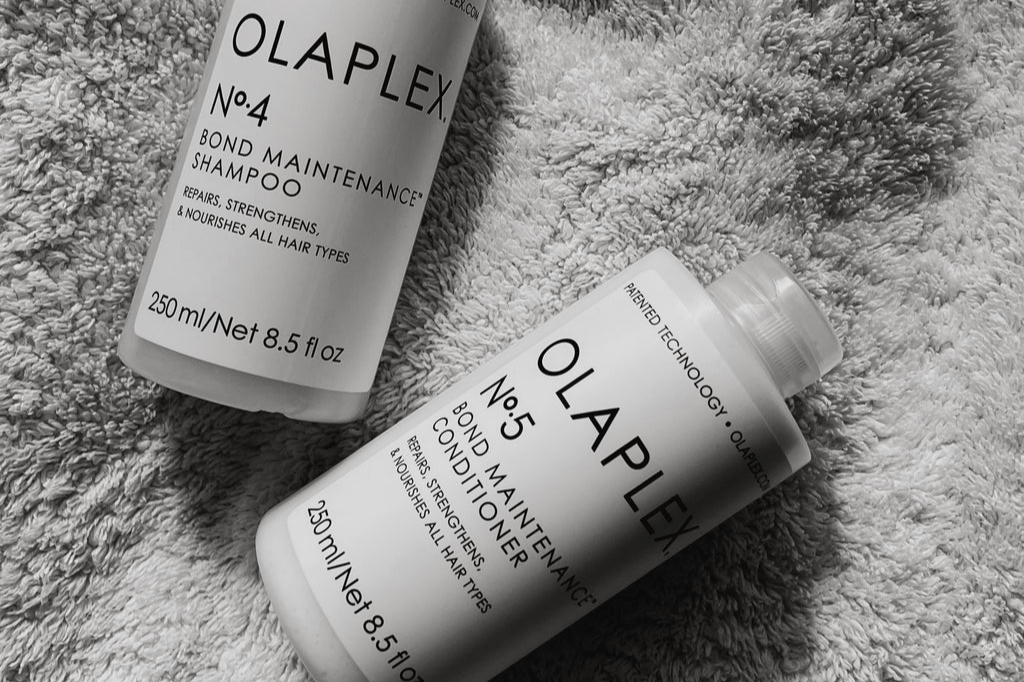 The Olaplex Daily Essentials Duo is a powerful duo that offers deep hydration and nourishment to your hair. This duo includes the No. 4 Bond Maintenance Shampoo and No. 5 Bond Maintenance Conditioner. The shampoo gently cleanses the hair while maintaining the integrity of the bonds, leaving the hair feeling soft and healthy. The conditioner then deeply moisturizes and nourishes the hair, making it more manageable and less prone to breakage. Both products are formulated with Olaplex's patented Bond Building technology, which repairs and strengthens the hair from the inside out.
Stellar Review: "My hair has never been in such good condition. Can't go without these anymore, can go 2-3 days without washing, and it still looks great!" -Mia
The Ordinary: The Lash & Brow Duo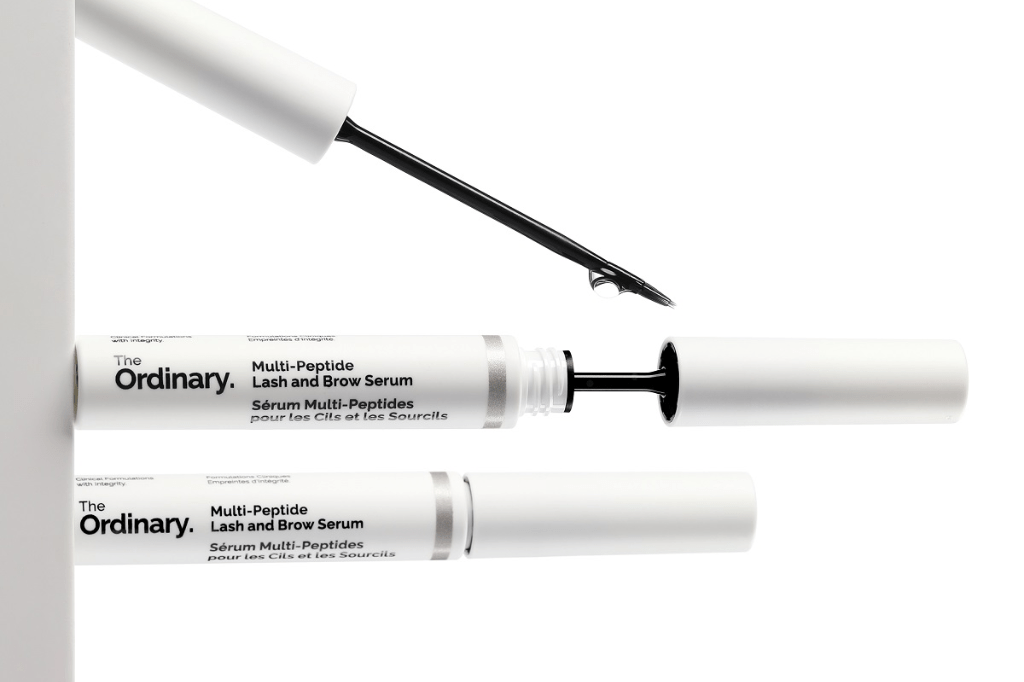 The Ordinary The Lash & Brow Duo is a powerful duo that promises to enhance the appearance of your lashes and brows. The Multi-Peptide Serum is formulated with a unique blend of peptides and plant extracts that help to promote hair growth and thickness. This is a great way to achieve fuller and healthier-looking lashes and brows without expensive and invasive treatments.
Stellar Review: "What an amazing product! Only had it a week but can tell the difference already; lashes are not as sparse! My daughter has been using it for 3 weeks, and there is a visible difference in both lashes and eyebrows. Looking forward to my difference!" -Lesley
Kopari
Dates: 4/13-16/2023
Details: 20% off Sitewide & FREE 6-piece mini set with $100+ orders
Sun Shield Body Glow SPF 50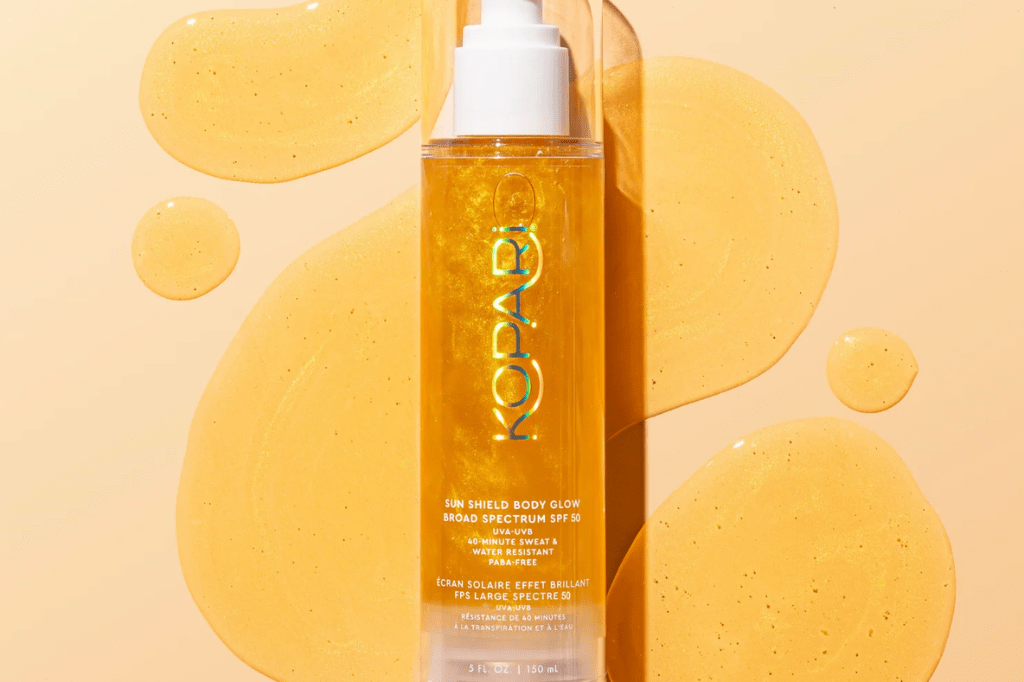 The Kopari Sun Shield Body Glow SPF 50 is a luxurious and hydrating sunscreen that protects your skin from harmful UV rays and adds a beautiful and radiant glow to your body. This sunscreen is formulated with coconut and avocado oil, deeply moisturizing and nourishing skin. The SPF 50 provides a high level of sun protection, while the subtle shimmer adds a touch of glamour to your beach or pool day.
Stellar Review: "So far, I really like this sunscreen. It doesn't add much glow to my skin. But, it goes on easily, seems to protect me, and doesn't stain. Points are taken away for plastic packaging. I'd love to see aluminum, compostable, or otherwise biodegradable options for packaging." -Ariana
Pink Glow Exfoliating Body Polish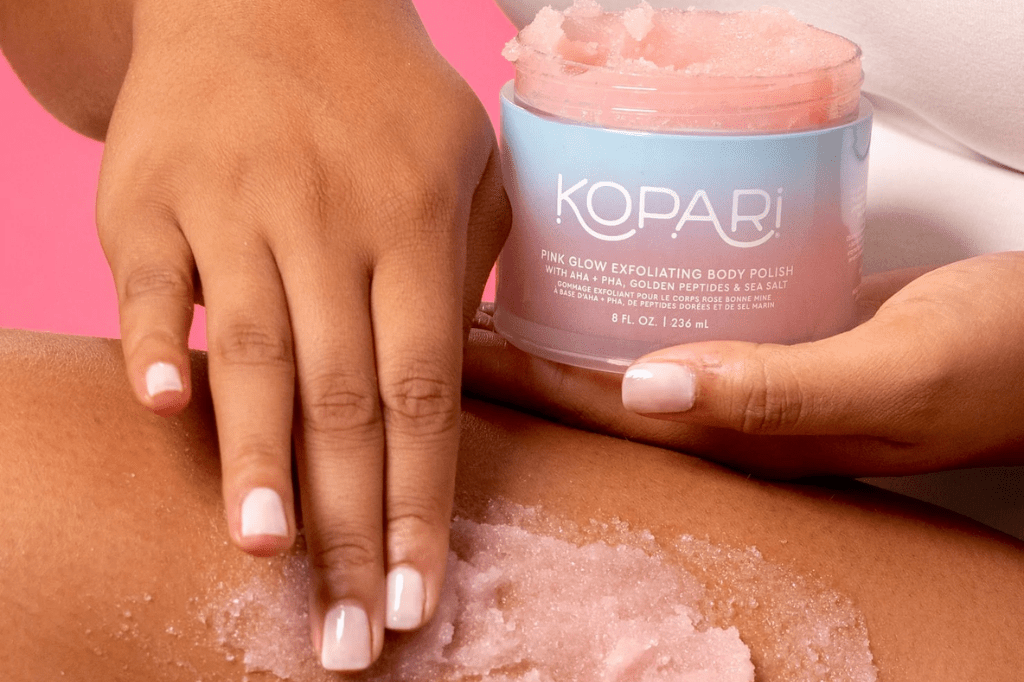 The Kopari Pink Glow Exfoliating Body Polish is a luxurious and nourishing body scrub that leaves your skin feeling soft, smooth, and glowing. This body polish is formulated with natural ingredients like coconut oil and ocean sea salt, which gently exfoliate the skin and remove dead skin cells, revealing a brighter and more even complexion. The added infusion of collagen-boosting peptides hydrates the skin, leaving it feeling silky smooth, and moisturized.
Stellar Review: "I love this stuff. I've always been a fan of the Kopari coconut scrub but love this one even more! My skin feels so soft after using this, and it leaves no residue." -Melissa
Niacinamide & Caffeine Eye Bright Cream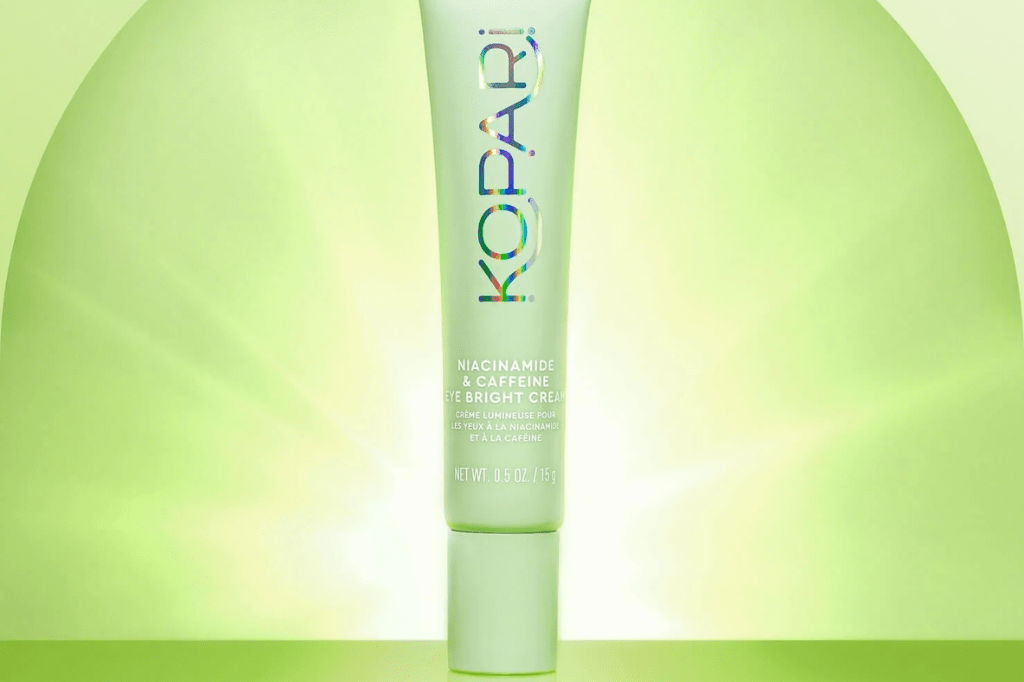 The Kopari Niacinamide & Caffeine Eye Bright Cream is a powerful and hydrating eye cream that brightens and reduces the appearance of dark circles and puffiness around the eyes. This eye cream is formulated with caffeine, which helps to reduce puffiness and promote blood circulation, and niacinamide, which brightens and improves skin texture.
Stellar Review: "I love how the skin feels around the eye area with this cream. I can't tell you if it works because I have only used it for a few days. But I have high hopes!" -Pina
Avene
Dates: 4/17-23/2023
Details: 20% off Sitewide & FREE tote with $75+ orders
Cicalfate + Restorative Protective Cream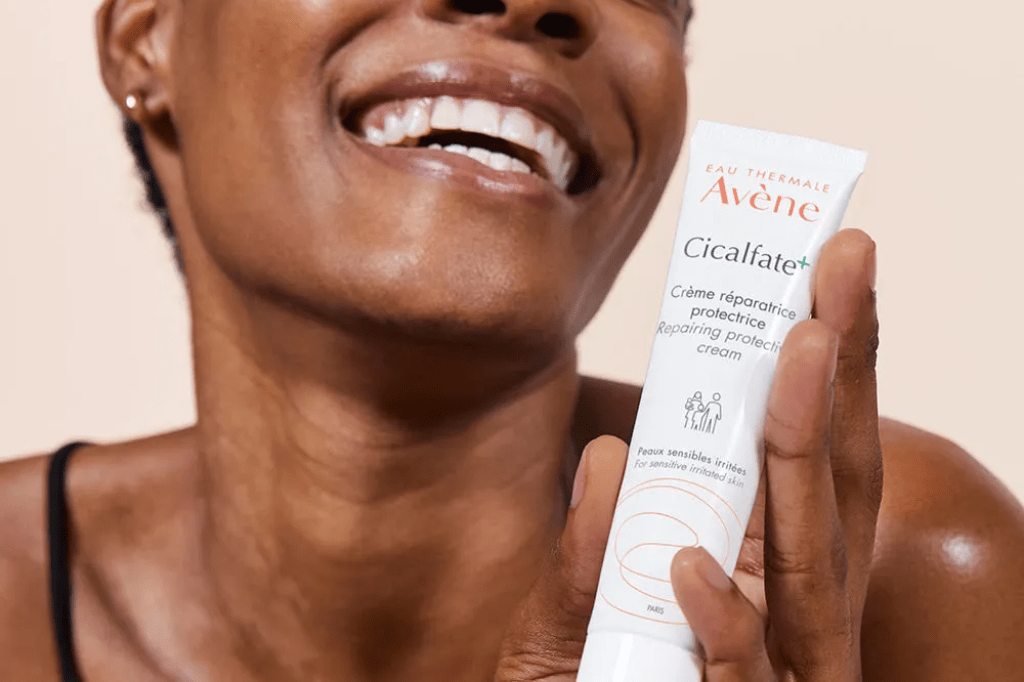 The Avene Cicalfate + Restorative Protective Cream is a soothing and nourishing cream that helps to repair and protect damaged or compromised skin. This cream is formulated with a unique blend of ingredients, including copper-zinc sulfate complex and thermal spring water, which promote skin healing and reduce inflammation.
Stellar Review: "Plumping and soothing. Using all over body. Rich but not sticky. Been slugging overnight with it and waking up with glowing, hydrated skin. Excellent hand moisturizer." -Sarah
Thermal Spring Water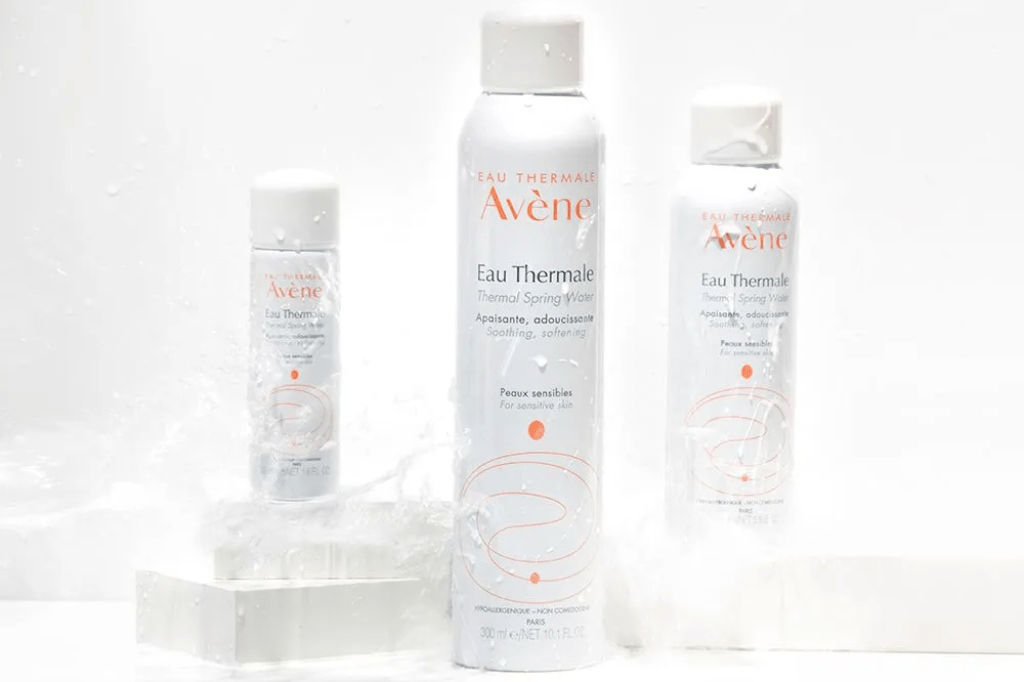 This is a soothing and refreshing facial mist that helps to calm and hydrate the skin. This water is sourced from the Avène spring in the South of France and is naturally rich in minerals and trace elements, which provide a range of benefits for the skin. The mist is gentle and non-irritating, making it suitable for even the most sensitive skin types. It can be used to soothe and cool the skin after sun exposure, as a setting spray for makeup, or simply as a quick refresh throughout the day.
Stellar Review: "The Avéne Thermal Spring Water is just what my oily dehydrated eczema-prone skin was looking for. It hydrates, and when you apply moisturizer over it locks in that hydration!" -Jacqueline
Tolerance Control Soothing Skin Recovery Cream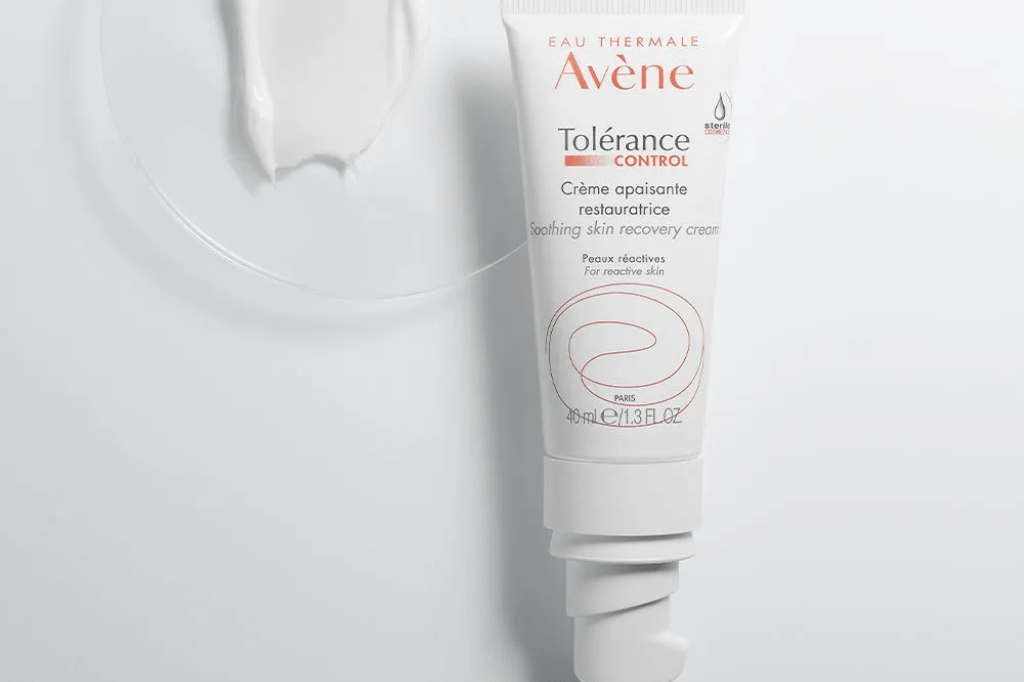 The Avène Tolerance Control Soothing Skin Recovery Cream is a gentle, hydrating moisturizer formulated for sensitive, intolerant skin. This cream is enriched with Avène Thermal Spring Water, which soothes and hydrates the skin, and postbiotics, which calms irritations. The unique formula minimizes the risk of irritation and allergic reactions, making it suitable for even the most sensitive skin types. The cream has a lightweight and non-greasy texture, making it perfect for everyday use.
Stellar Review: "Really beautiful helpful cream. I was having a lot of stressed skin because of an allergic reaction, and this calmed it right down." -Sara
Want to see more discount codes? Check out the link: https://shopmy.us/collections/public/144109
Sign up for our free online newsletter: https://bwth.in/newsletter
Shop all of our curated faves at: https://bwth.in/shop
Subscribe to our YouTube Channel for more information and product recommendations: https://bwth.in/subscribe