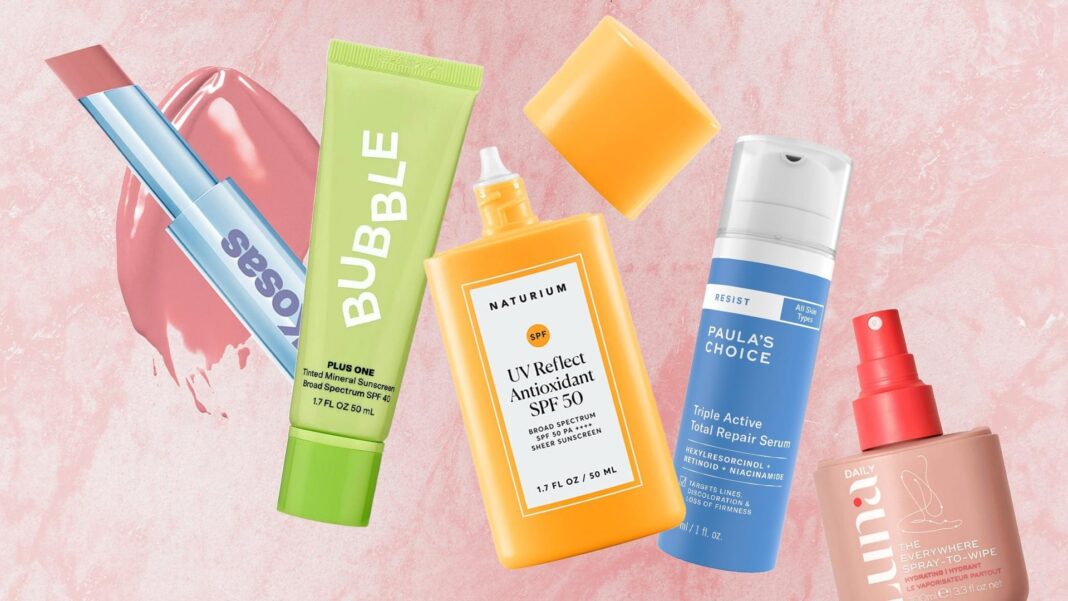 We're already in the middle of summer and these top beauty product finds for July 2023 are bringing lots of excitement. For this monthly installment, we want to highlight the best skin care, makeup, hair, and body care products for helping you find your next beauty staple!
Missed out on the June 2023 finds? Check out our article here.
Top Beauty Product Finds for July 2023: Skincare & Makeup
Lion Pose Unspotted 4x Acid Jelly Night Serum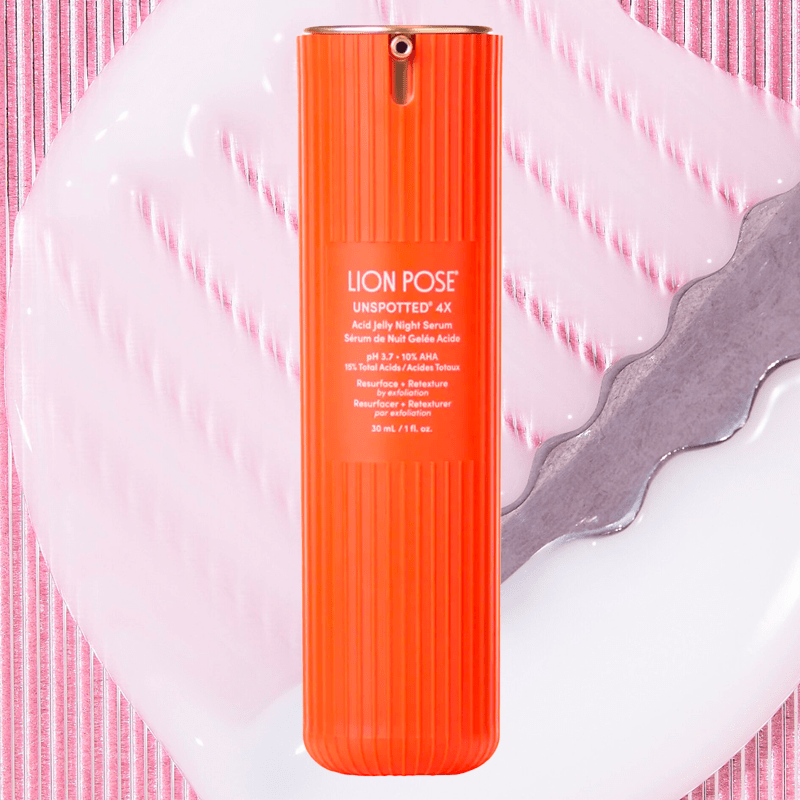 Price: $79
Lion Pose founders Madhu Punjabi and Nisha Phatak know all too well when it comes to looking for non-prescribed and effective formulas for combating hyperpigmentation, melasma, acne, and eczema for all skin types and tones. What's their answer? Develop a clinical skincare brand in partnership with Harvard-trained dermatologists.
As the first product in their new line, this Jelly Night Serum is an intensive exfoliating serum designed to fade hyperpigmentation and even out the skin tone with the help of powerful skin-brightening ingredients like glutathione, lactic, glycolic, azelaic and tranexamic acids. Their promise is to suit all skin tones – including medium to deep tones – without the concern for bleaching or lightening the overall skin tone.
Medicube Collagen Booster Gel Serum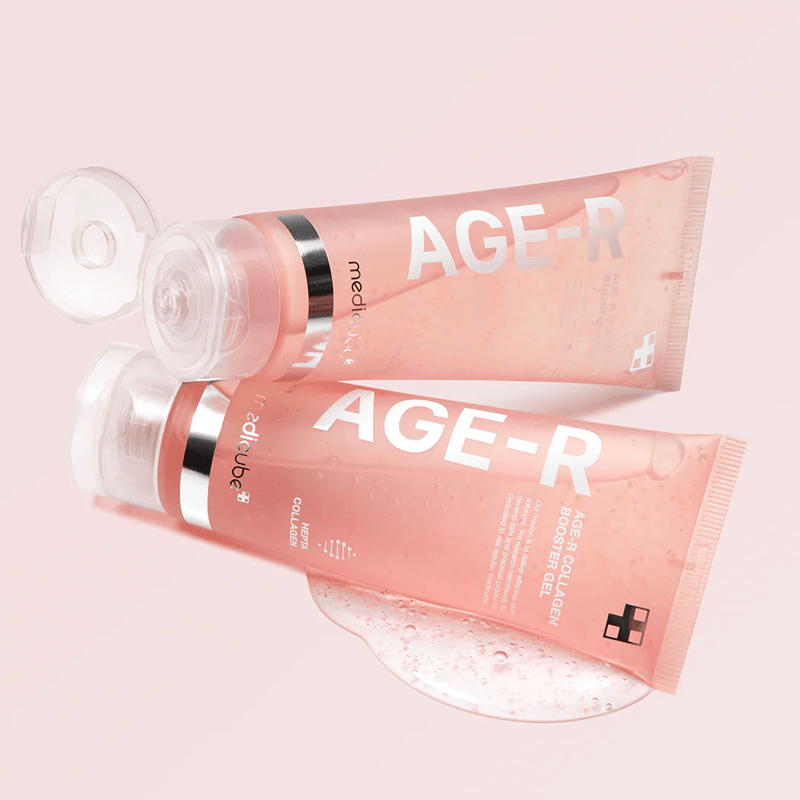 **You can use code "BEAUTYWITHIN" for 10% off your order
Price: $26
As skincare tools are becoming more and more highly sought after, why not enhance the experience by adding a collagen booster gel?
This newcomer booster gel serum contains pink collagen capsules to help increase skin elasticity and restore skin radiance as you use your favorite skincare device. And for the ultimate soothing, the gel infuses niacinamide, allantoin, six types of collagen, proteins, and ceramides to help your skin glow from the inside out!
Medicube Red Succinic Acid Serum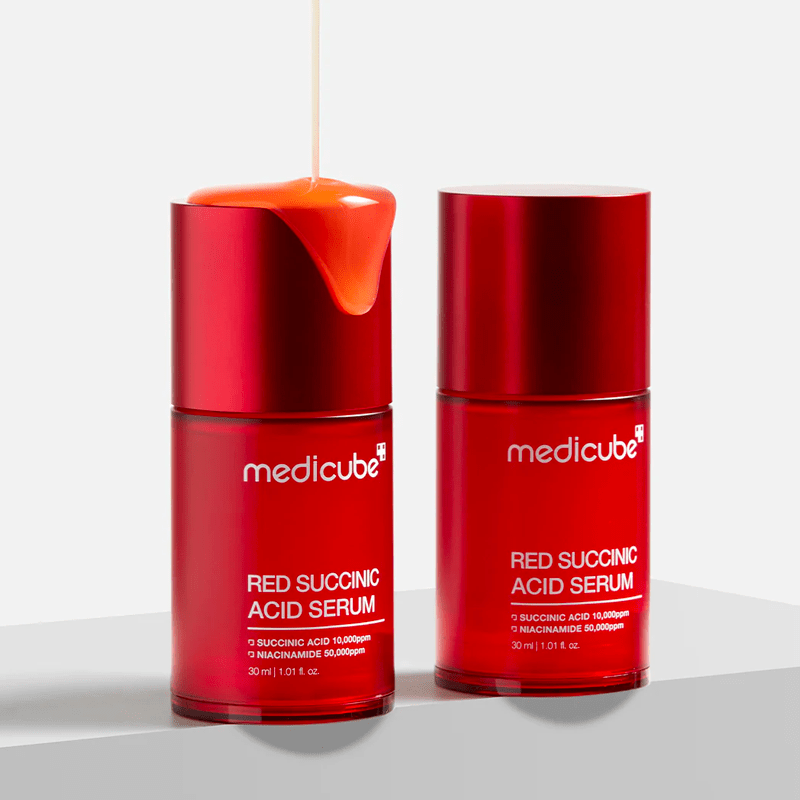 **You can use code "BEAUTYWITHIN" for 10% off your order
Price: $25
Succinic acid is getting some attention lately, and Medicube is no stranger to using this ingredient to help acne and hyperpigmentation-prone skin!
This non-comedogenic serum incorporates succinic acid, niacinamide, salicylic acid, and panthenol to soothe inflammation, current breakouts, and post-acne hyperpigmentation over time. With consistent and prolonged use, you can expect your skin to look visibly brighter, evened out, and healthier!
Covey Skin Sun & Done Moisturizing SPF50 Sunscreen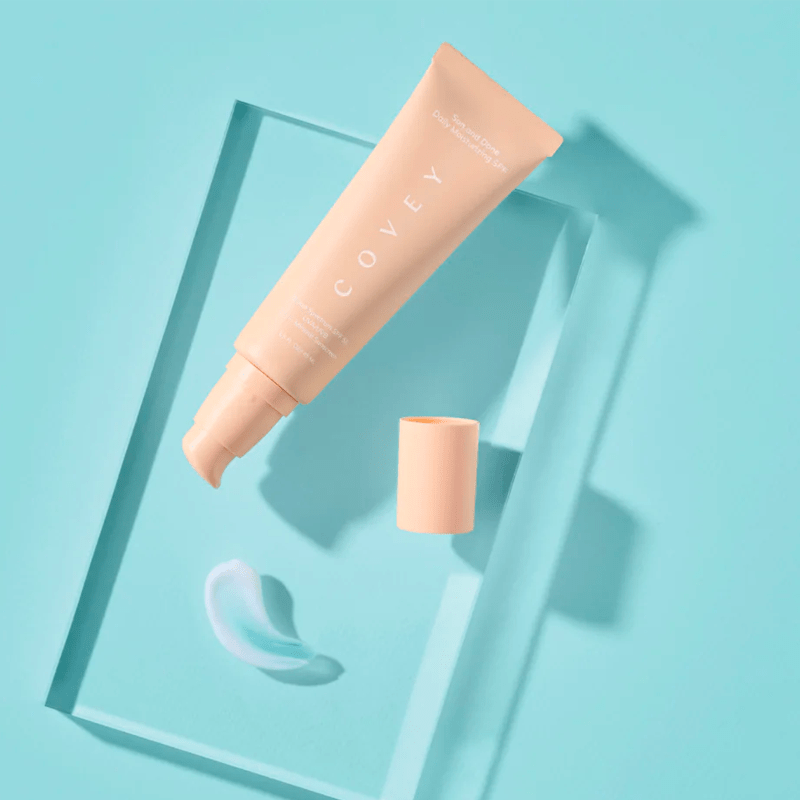 Price: $34
Leave it to Covey Skin to create gentle formulations! This latest drop is a lightweight daily sunscreen that protects, gives an antioxidant boost, and floods your skin with moisture without the white cast. The sunscreen uses an innovative formula that uses non-nano zinc oxide to give you broad spectrum coverage, while squalane, apple extract, and glycerin work in tandem to leave your skin glowing and ready for makeup.
Allies of Skin Multi Peptides & GF Advanced Lifting Serum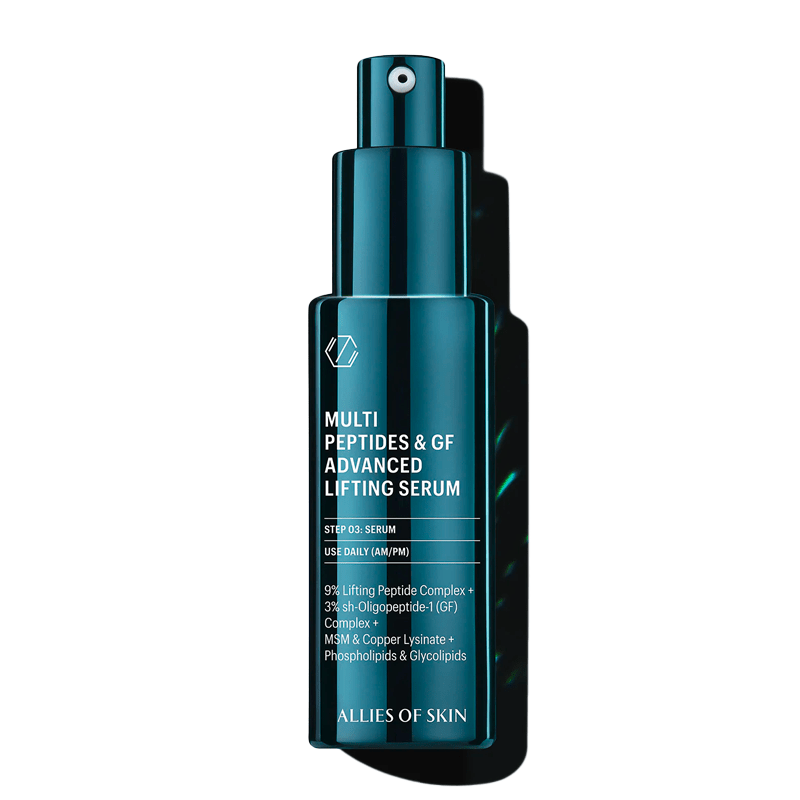 **You can use "BEAUTYW" for 20% off your purchase!
Price: $188
This serum comes at a hefty price, but it is an intense serum that smoothes and improves the look for fine lines and wrinkles. Infused with peptides, growth factors, and lipids, the serum is the perfect "botox-in-a-bottle" for dry and mature skin. It'll firm, even out, and smooth the appearance of crow's feet, forehead lines, marionette lines, and nasolabial folds. As for the texture, the serum has a lightweight, non sticky, and creamy consistency that works well with your other skincare and makeup steps without the pilling.
Peach Slices Oil Control Line (Cleanser, Serum, Moisturizer, Mist)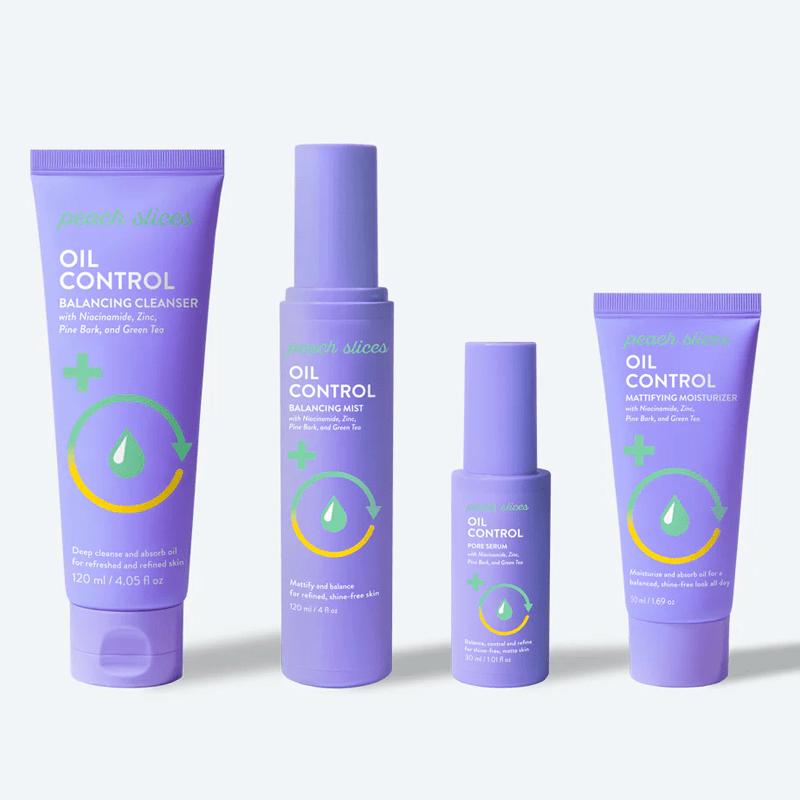 Price: $65
Now that we're reaching peak summer, oily skin types finally have something to rely on! Peach Slices just came out with a four step oil control line that works to control sebum production, mop up excess shine and oils, mattify and refresh the skin.
The four step line includes a pore serum, mattifying moisturizer, balancing mist, and cleanser so you can feel comfortable going through the summer days with one less thing to worry about. As for the star ingredients, this line uses niacinamide, Zinc PCA, Green tea extract, pine bark extract, bamboo extract and hyaluronic acid so your skin can look and feel its absolute best all summer long.
Naturium UV Reflect Antioxidant SPF50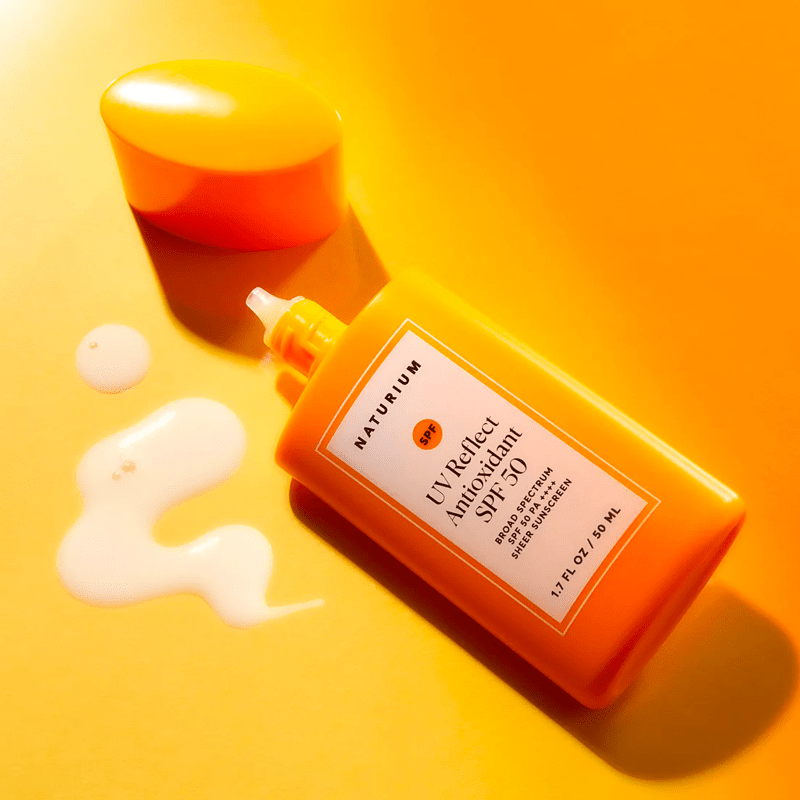 Price: $26
Naturium founder Susan Yara had always wanted to create a sunscreen since the start of her brand. Now, her dream finally came true!
This fluid sheer sunscreen uses broad spectrum chemical filters to help protect the skin without delivering a white cast. The sunscreen also dries down to a velvety, soft-focus finish, leaves skin nourished, and is water-resistant for up to 40 minutes. So oily skin types can benefit from the soft-matte finish and dehydrated skin types can find their skin perfectly nourished and glowing from the inside out!
Bloomeffects Royal Tulip Vitamin C Facial Oil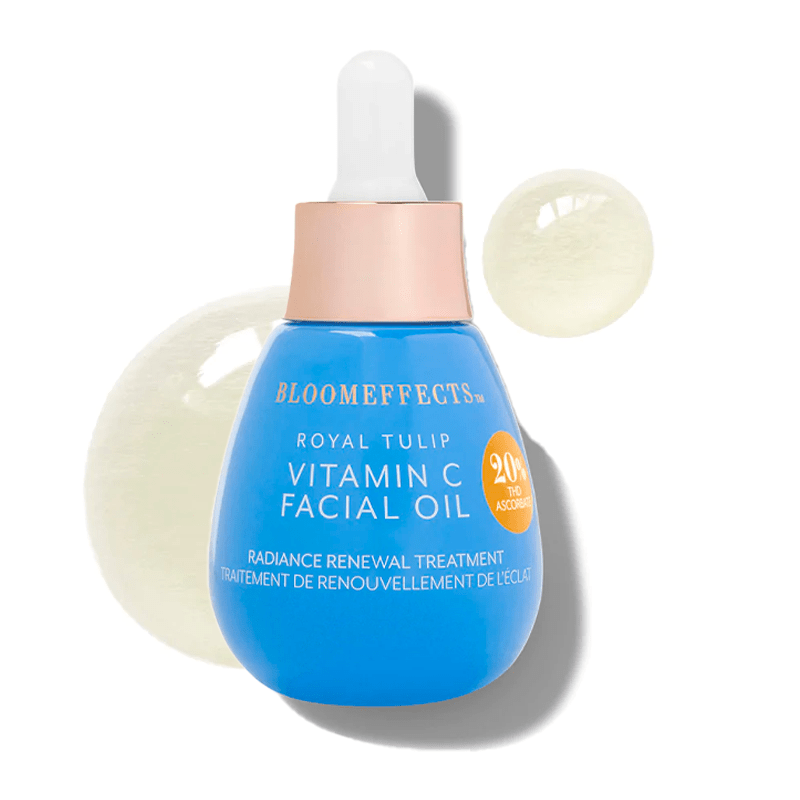 **You can use "beautywithin" for 20% off your purchase!
Price: $85
When pure Vitamin C leaves you feeling uncomfortable, tingling, or burning, you can turn to products with Vitamin C derivatives!
For a luxurious experience, Bloomeffects created a facial oil infused with 20% stabilized Vitamin C derivative THD Ascorbate, vegan squalane, antioxidant-rich oils, floral and fruit extracts, and multivitamins to help brighten, nourish, and restore the skin's natural and healthy glow. As for the texture, the facial oil has a luxurious and deeply nourishing texture that sinks into the skin and works its magic overnight for healthy and radiant looking skin.
Paula's Choice Triple Active Total Repair Serum
Price: $48
Leave it to Paula's Choice to create a clinical serum to help with fine lines and wrinkles! This lightweight and hydrating repair serum incorporates retinoid, niacinamide, and hexylresorcinol to even out skin texture, fade dark spots, and undo oxidative damage from the environment. With consistent use, your skin can visibly look and feel better in as soon as one week!
Kosas Wet Stick Moisturizing Shiny Sheer Lipstick with Ceramides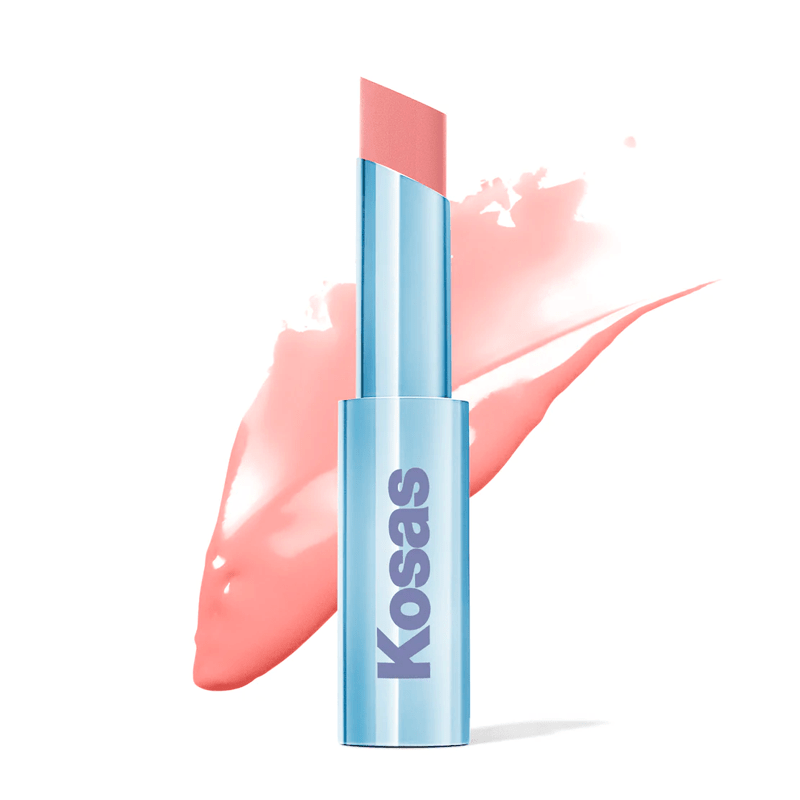 Price: $24
Behold, the lip balm and lipstick hybrid! This newcomer is a lipstick that delivers a pop of sheer My Lips but Better (MLBB) color while nourishing your pout with ceramides and squalane.
The lipstick comes in twelve different shades to suit all skin tones and has a soft shine finish that makes your lips look healthy, nourished, and put together wherever you are!
Amuse Dew Tint in Honey Fig
Price: $20
The Amuse Dew Tint just came out with a limited edition shade with beauty influencer Glow with Ava, and we're not ready!
The inspiration behind the shade? A flattering lip color for all skin tones! The Honey Fig is a neutral nude shade that looks great for both cool-toned and warm-toned skin and perfectly accentuates your look with a natural pout! The Dew Tint will also leave your lips juicy and pigmented as if watercolors stained them!
Bubble Skincare Solar Mate Daily Mineral Sunscreen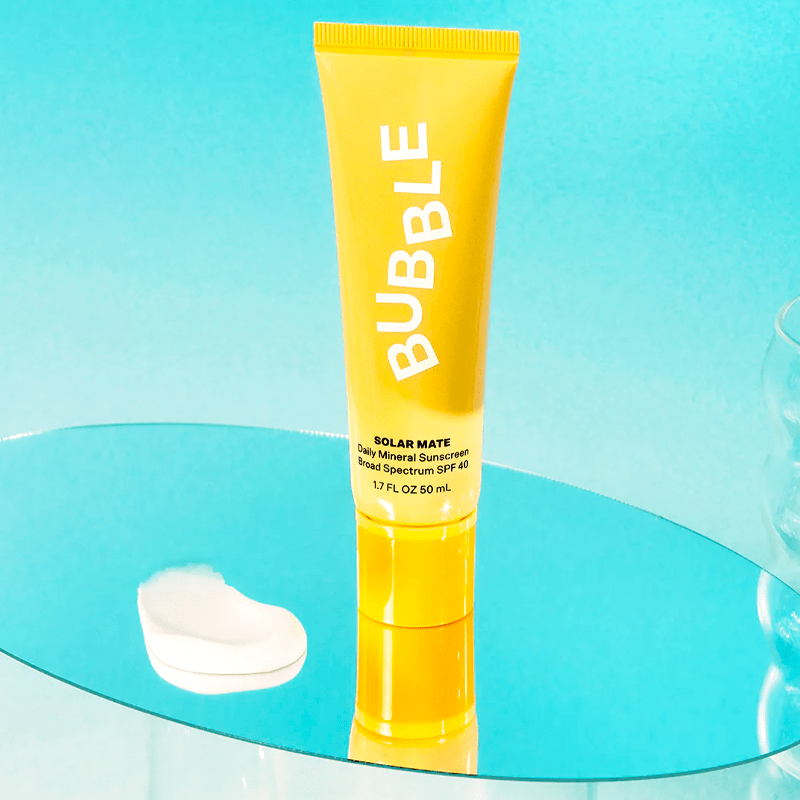 Price: $19
Did you know that the key to a great sunscreen is one that you enjoy using everyday? In this first of two sunscreens from Bubble Skincare, the Solar Mate Daily Mineral Sunscreen is a lightweight and easy to apply sunscreen for all skin types and tones.
Despite using mineral filters, this sunscreen doesn't give off a pasty white cast that takes forever to blend in. Instead, you'll find a sheer texture that blends underneath skincare and makeup without pilling. Best of all, it doesn't clog pores!
Bubble Skincare Plus One Tinted Mineral Sunscreen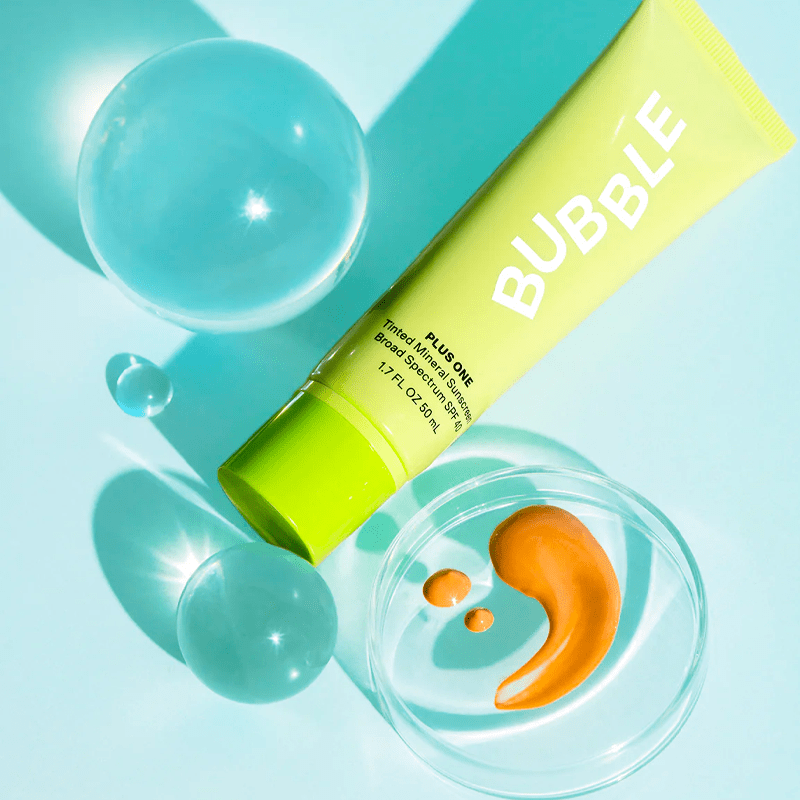 Price: $19
For a little more color in your life, this tinted mineral sunscreen has a lightweight and easily blendable texture that sinks into all skin types and tones, leaving your skin feeling good and looking blurred, healthy, and even out!
The lightweight fluid formula makes this sunscreen an absolute delight, while cupuaçu seed butter, lilac extract, and raspberry seed extract leave your skin feeling nourished and protected.
Top Beauty Product Finds for July 2023: Hair & Body
Swair Showerless Shampoo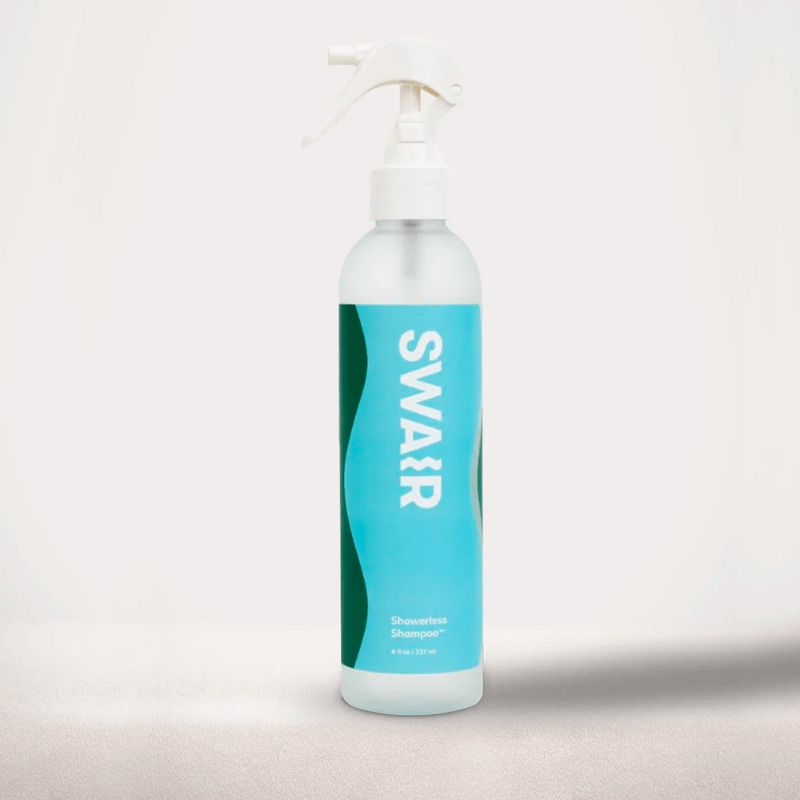 Price: $38
Sometimes dry shampoos can make your hair dirty, no matter how much you apply them to your scalp! Swair founders Carrie and Meredith know all too well the struggles of a sweaty scalp and the process of washing up every time. That's why their Showerless Shampoo was born – it's a unique formula that "washes" away the dirt, residue, and sweat off your hair without jumping into your shower. All it takes is a few spritzes, towel dry, and quick air or blow dry for clean and soft locks!
Swair Sweat Shield
Price: $38
Anyone with an active lifestyle can finally give their beautiful locks some time to go between washes without needing to hop into the shower. For nailing that gorgeous head of hair every time, the Sweat Shield is a protective leave-in conditioning spray that helps your locks last longer from sweat, humidity, and environmental stressors. That means, you can kiss humidity-caused hair frizz and greasy hair goodbye!
Hanni Shave Pillow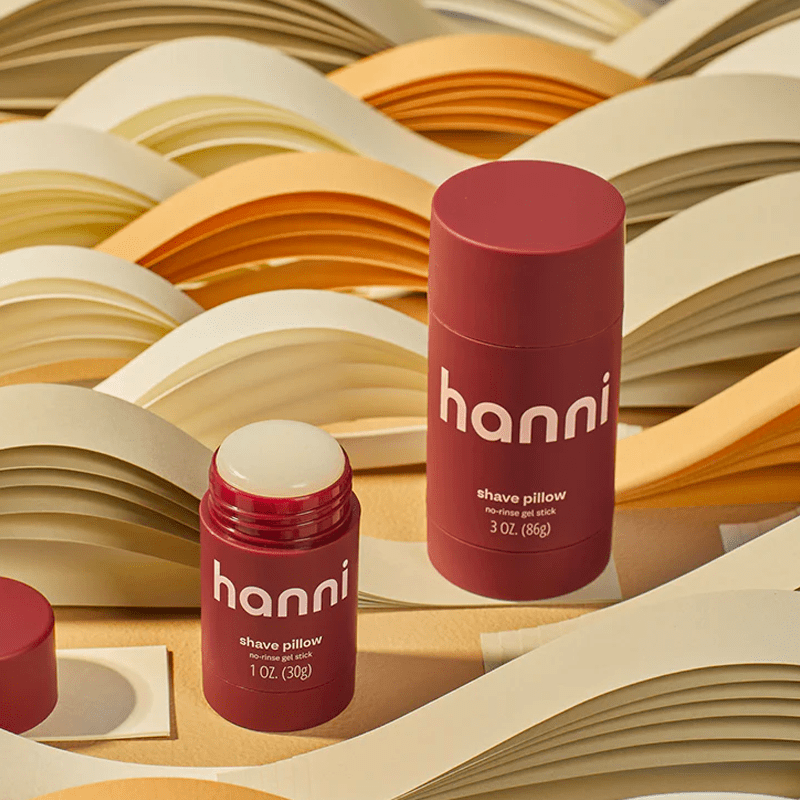 Price: $16-24
Travel season is upon us and what better way to ensure smooth skin and a fuss-free shave than the Hanni Shave Pillow? This is a two-in-one gel stick that helps prep skin for shaving and doubles as a vegan body moisturizer in one. It's infused with notes of bergamot, jasmine, and sandalwood for a pleasant aromatherapy-like experience. And for the frequent travelers, you can score a mini size for all your travel needs!
Luna Daily The Hydrating Everywhere Spray-To Wipe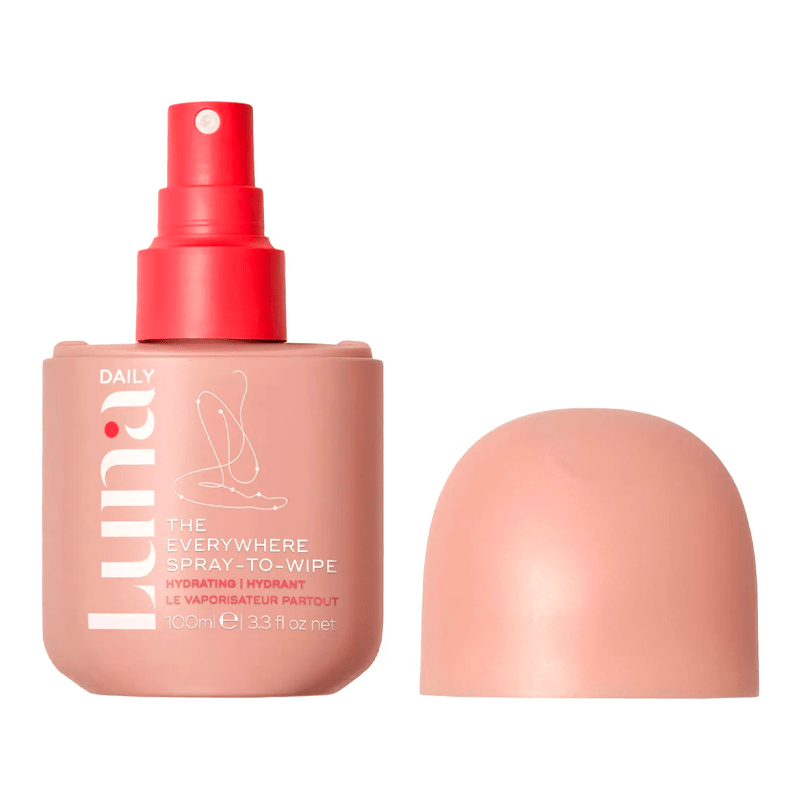 Price: $16
Feminine care just became much more accessible and eco-friendly. This dermatologist and gynecologist developed spray-to-wipe is the first ever feminine hygiene product that's eco-friendly and cares about nourishing your skin's microbiome.
Instead of using wipes that can potentially irritate the skin or clog toilets when you flush, you can now transform any tissue into a refreshing wipe without disturbing your body's natural pH levels. Made with thermal water, prebiotics, vitamin, and omega acids, this baby's got you covered for cleansing after the gym, during your period, postpartum care, hot flashes, redness, and irritation, to name a few. One bottle lasts up to 300 wipes and comes in original, hydrating, and fragrance-free editions for finding the perfect spray!
Want to see our full shelf for our top Beauty Product Finds for July 2023? See our collection here:
Want to see more discount codes? Check out the link: https://shopmyshelf.us/collections/51665
Sign up for our free online newsletter: https://bwth.in/newsletter
Shop all of our curated faves at: https://bwth.in/shop
Subscribe to our YouTube Channel for more information and product recommendations: https://bwth.in/subscribe